On Friday night Forrest and I spent a fab night with our friends the Gandhis and the Yeungs. Mamatha was making Indian food (as she is Indian, duh) and asked me to bring dessert. Forrest and I discussed all week what we wanted to bring because we wanted it to be impressive, because Mamatha's cooking is always top notch. One day Forrest text me from work--he wanted Peach Delight? What is Peach Delight, you ask? Only the best summer dessert on the face of this earth. Our friend Mrs. Joy has been adding the love to every 4th of July by bringing the Peach Delight since I can remember. When Forrest entered our mix, he was instantly hooked as well. It is JUST THAT GOOD. I was REALLY hesitant to try my hand at this epic treat because it seemed a little involved AND I knew there was no way I could make it as well as Mrs. Joy. However, just uttering the name made me long for that peachy, gooey goodness and I knew if I didn't make it, I would have to wait til next 4th of July to experience it. So, I called Mrs. Joy for some advice and dove in. OMG--I was a success. It turned out perfectly, everyone loved it, and a ticker tape parade was thrown in my honor (ok, maybe not). But it was good, and I was proud. Peach Delight will serve a large crowd, so I had tons left over, even though I left a generous portion with the Gandhis and took some to my mom for Sunday dinner. Because of this, I can never make it again because as I type this, I am sitting with a giant tupperware full of it on my tummy, taking a bit after every other sentence, hoping that Forrest won't notice and want to share. And that my friends, is what you call a problem...or a really good dessert. Enjoy!
Step 1: 1 cup pecans finely chopped (use your food processor)
2 cups self rising flour
2 sticks margarine, melted
Bake 375 for 20 + minutes til edges begin to brown. Cool completely.
(Make this the night before to save yourself lots of time!)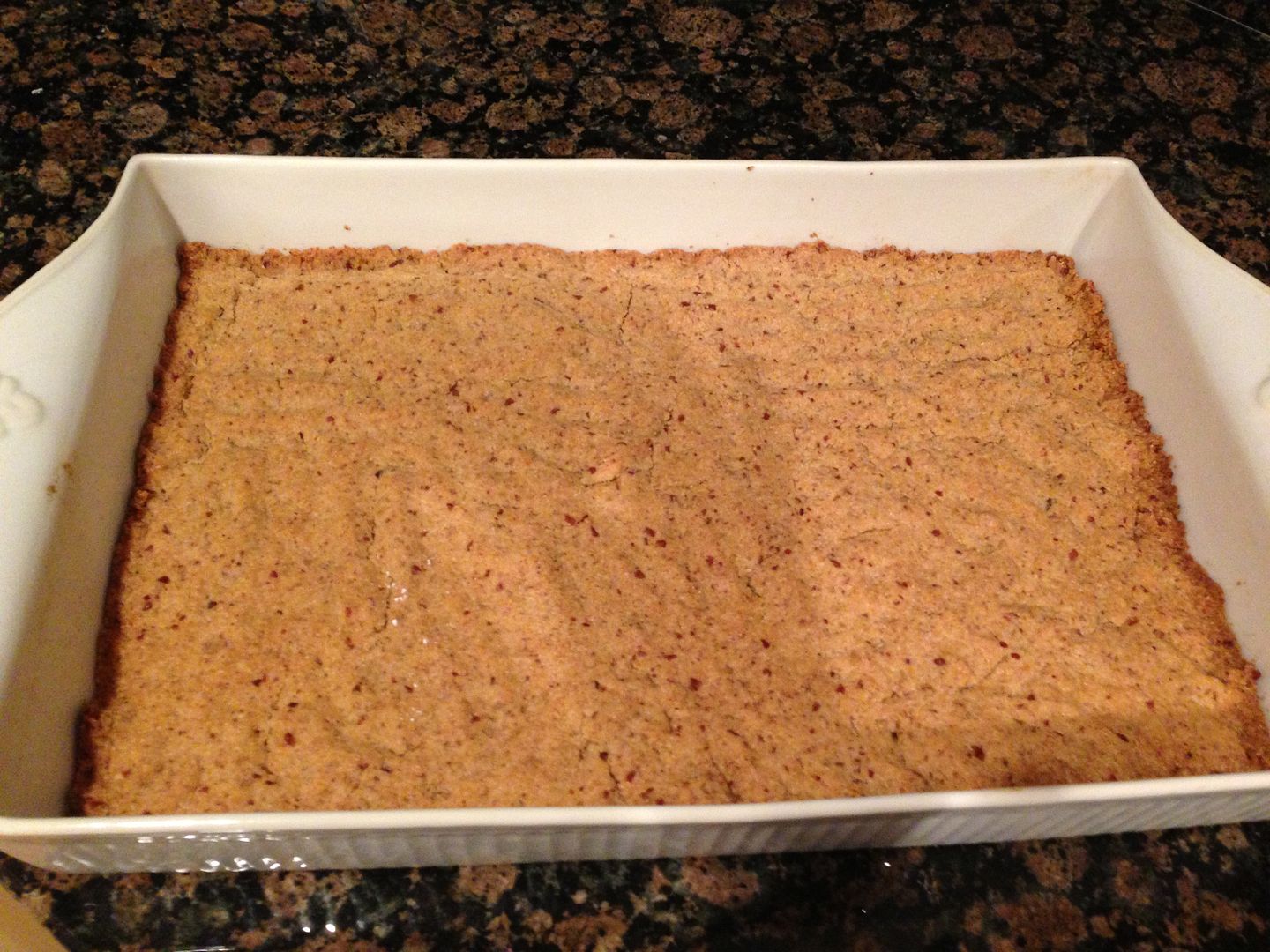 Step2: 8 oz cream cheese (room temp)
8 oz cool whip
2 1/2 cups powdered sugar
Mix til smooth and spread over cooled crust
Step 3: 4 cups fresh peaches peeled & sliced, or enough to cover cream cheese layer (get your husband or significant other, or an unsuspecting friend) to peel and slice peaches the night before while you are making the crust--it's all about team work)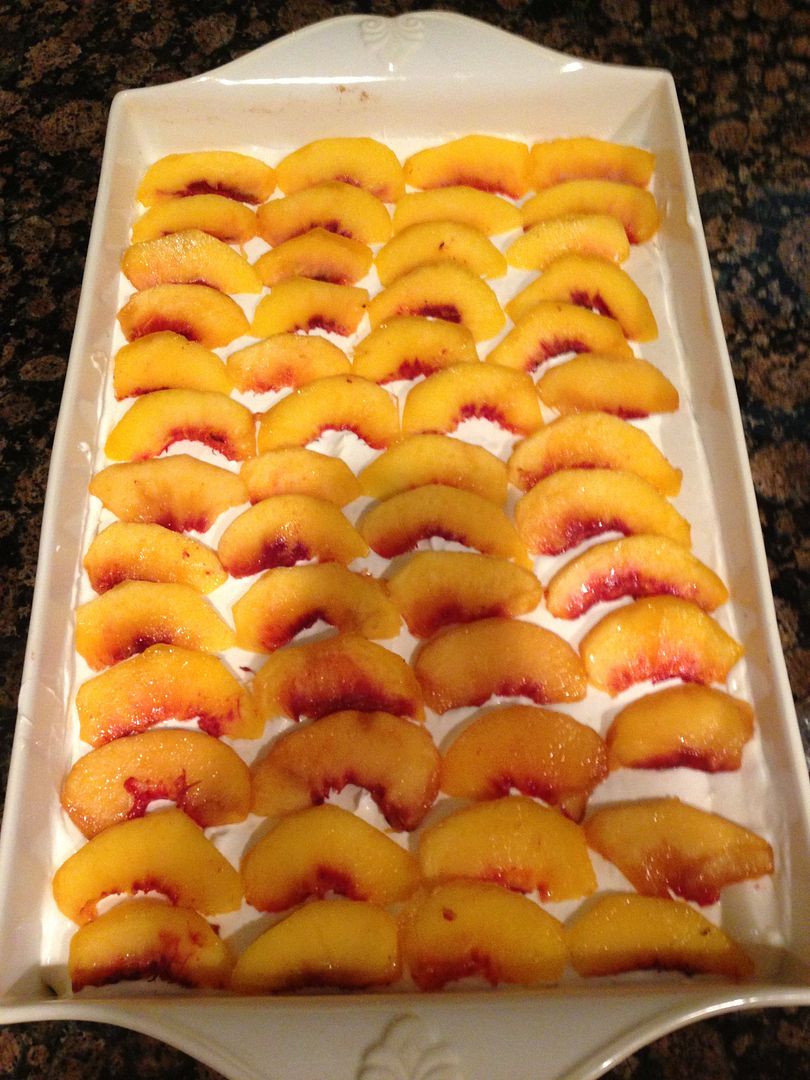 Step 4: 3T peach jello
1 cup sugar
4 T regular flour
1 cup water
Mix dry ingredients in a small/med saucepan. Add water. Cook over medium (like 6 or 7) til
thick and clear (like a clear pink when you pull the spoon out and let it drip). Don't bring to a boil
but just under a boil. Stir constantly. Let cool and spread over peach layer.
(I was really afraid to pour this over the peaches but since it is thick you can actually spread it pretty easily)
Refrigerate.
Love and enjoy!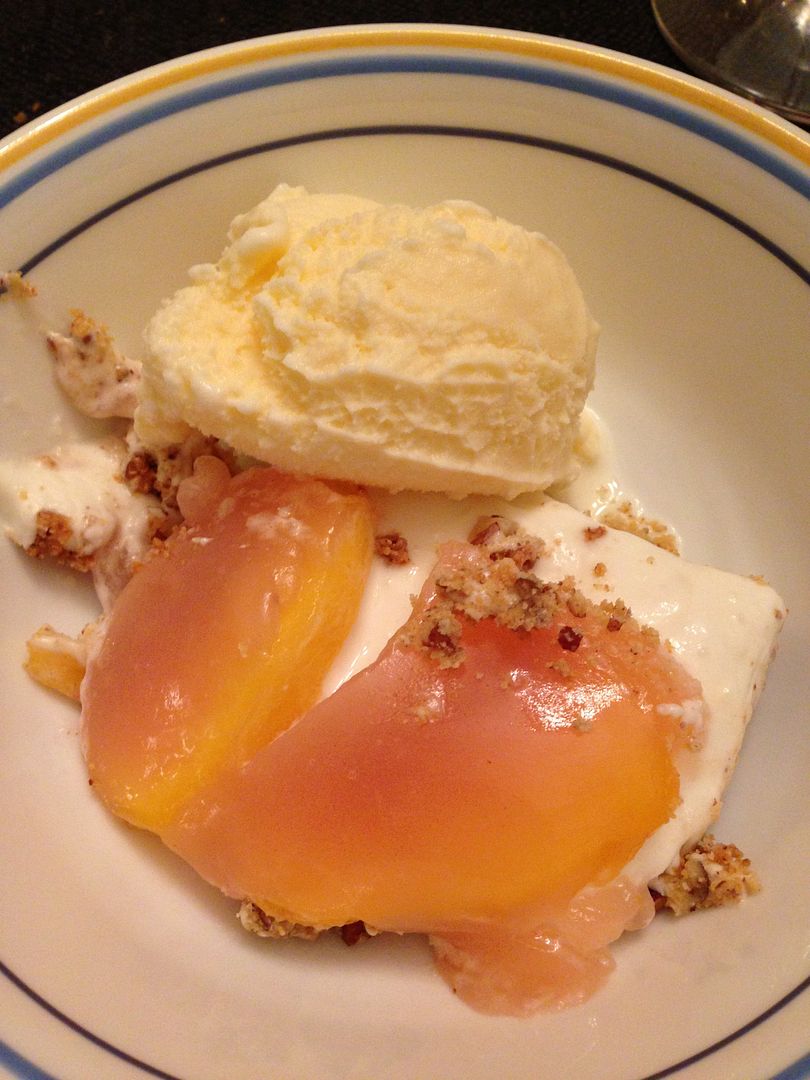 OH, and if you follow me on
Instagram
(which if you don't, you should--I take really cute pics), you saw my baked penne in the crock pot last week. I had lots of requests for the recipe, so here goes!
Crock Pot Baked Penne
(I adapted
THIS
recipe)
2 large jars of your favorite spaghetti sauce
1 cup water
32oz container of ricotta cheese
2 cups shredded mozzarella cheese
1/4 cup grated Parmesan cheese
2 eggs
1 box whole wheat penne, uncooked
chopped mushrooms, green pepper, artichoke hearts, kalamata olives, or your other favorite veggies
1. Stir together the pasta sauce and water, set aside. In a large bowl; mix together the ricotta, eggs and cheeses.
2. Scoop a generous layer of sauce into the bottom of your crockpot. Layer raw noodles on top. Then add your chopped veggies. Add a nice generous layer of cheese and ricotta mix next followed by more sauce.
3. Continue layering until cheese/ricotta mix is gone. Your last layer should be noodles that you top evenly with more sauce and a sprinkle of extra shredded cheese, if you'd like.
4. Cover and cook on high for 4 – 6 hours or until noodles look completely cooked and your edges will be bubbling. Turn crockpot off and let rest for about 30 minutes. Cut and serve!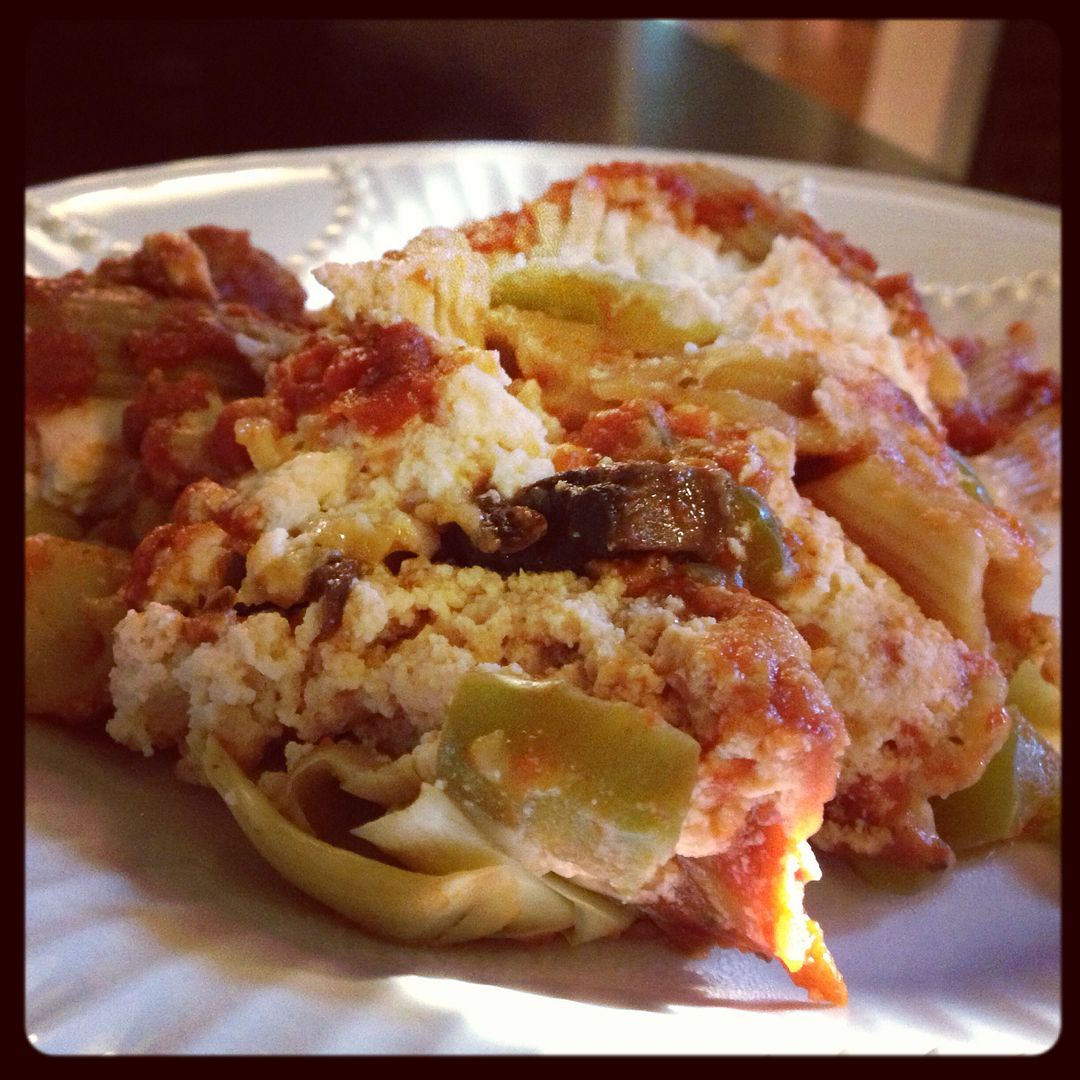 And FINALLY, for your Wednesday, I'm teaming up with some fabulous bloggers to bring you a giveaway!! Check this out!
Who wouldn't want to win
$150 to Kate Spade and awesome ad space
(2 months Big Ben ad space from Belinda at
Found Love Now What
and 1 month of Flavor of the Month ad space from your friends right here at
Bailey Dailies
)? Jackie from
Jade and Oak
has teamed up with these lovely bloggers to bring you this amazing giveaway. Visit the other ladies, say hello and enter via the Rafflecopter below and good luck!
a Rafflecopter giveaway
Giveaway is limited to entrants 18 years and older. All entries will be verified. The giveaway will end on September 13, 2013 at 11:29 p.m. EST. The winner will be selected at random by Rafflecopter. The winner will be notified within 48 hours of the end of the giveaway. The winner will have 48 hours to respond or a new winner will be selected. Once the winner is verified, I will email the e-giftcard to the winner personally. My opinions are my own and were not influenced by any form of compensation. Facebook, Twitter, Instagram and Google+ are in no way associated with this giveaway. By providing your information in this form, you are providing your information to me and me alone. I do not share or sell information and will use any information only for the purpose of contacting the winner.