It's no secret that I hate winter. I hate being cold, I hate it being dreary, I hate it getting dark at 4pm. While most people are all "YAY it's Fall" I'm all "boo--here comes winter". Yes I live in the South and don't know what real winter is, but if I can't handle this kind of winter, I could never handle "real" winter. I applaud you Northern people, I really do. Anyway, it's not that I don't like Fall, I just don't like what comes after it. I enjoy scarves and boots and not sweating profusely as much as the next girl! I actually did a tiny bit of fall decorating this year. I almost never do anything for fall or any holiday other than Christmas because it just costs money and takes time and as soon as you get everything up you have to put it away again. Boy I sound like a real humbug today! I promise I'm not!
Here is some cute Fall stuff to prove that I really do have soul: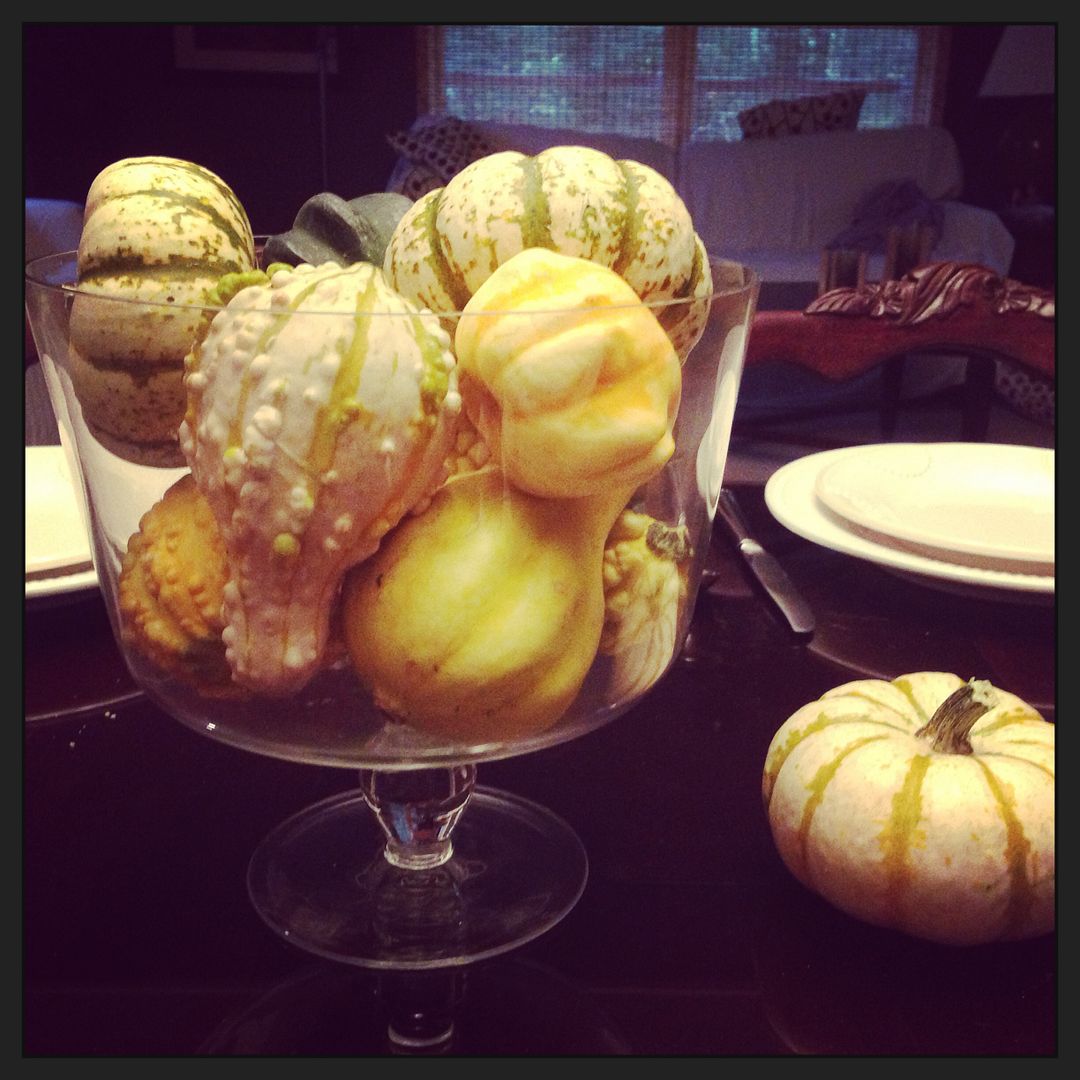 You may have already seen me post this picture on
Instagram
, but I honestly LOVE this centerpiece! My trifle bowl is my "go to" when it comes to doing a centerpiece for my kitchen table. I couldn't pass up these cute pumpkins and bumpy squash!!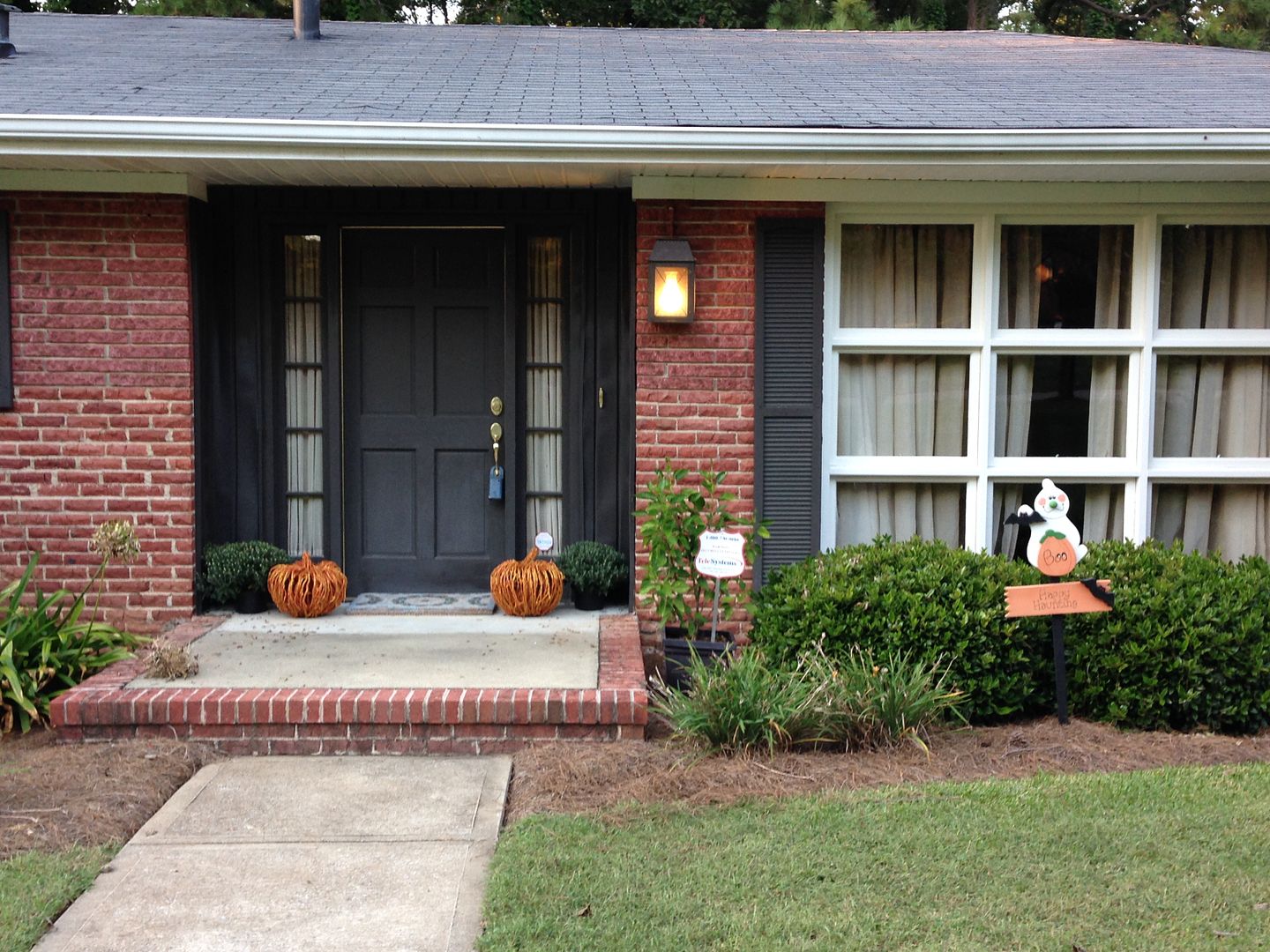 Front yard. I'm pretty pumped about it, although I just noticed I forgot to put out my wreath. Once the purple mums bloom I think it will look lovely!
Yes, he is super adorable. My mom gave me this little guy when we first moved in. I think she knew I was cheap and reluctant to decorate and this was her subtle way of forcing me.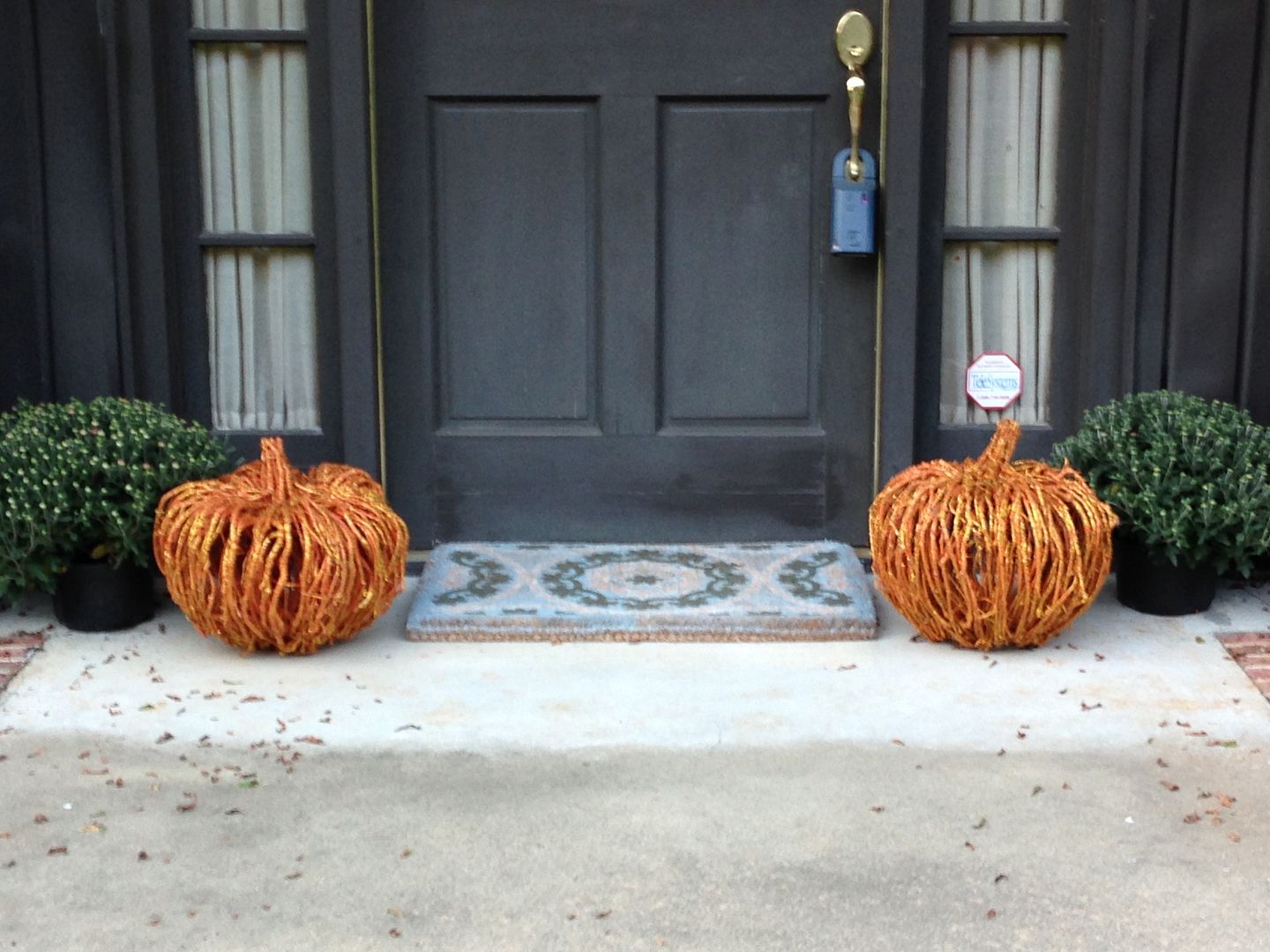 Yes, these glittery pumpkins were a must have. I mean, they never rot, they are pretty big, AND they are glittery!!! I think they needs some cute burlap bows on the stems now that I'm looking at them.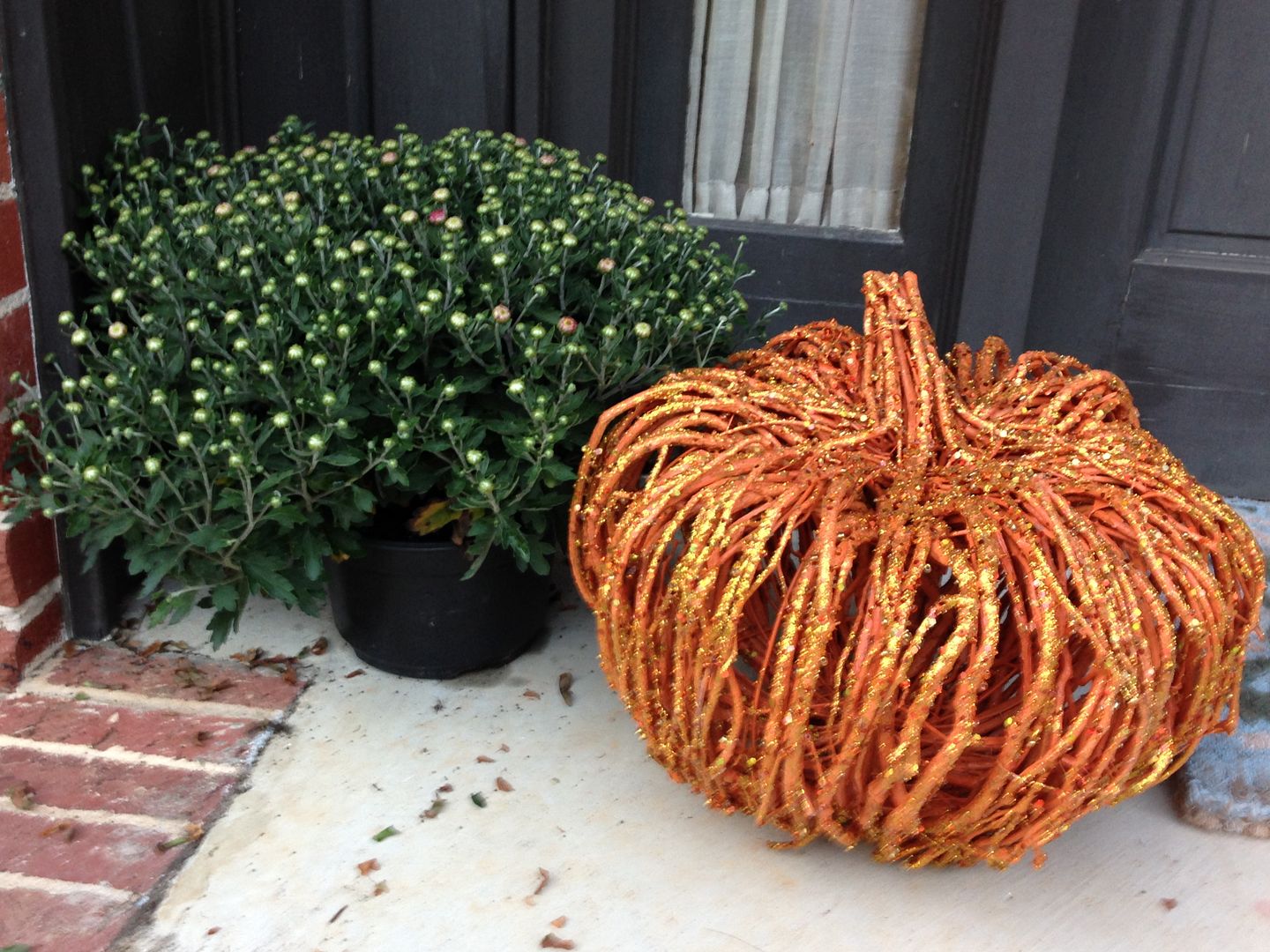 Close up of said glittery pumpkins. I'm really in love with them and wish I had purchased more! When the mums bloom I think they will be a nice contrast. I haven't decided what kind of pots to put them in though. Any suggestions?
Ok, what I need to know from you:
Am I the only one who feels this way about Fall? about Winter? about decorating????