This weekend was so perfectly fall. Cool at night and warm and sunny during the days. We filled it with wine and football--what more could you ask for?
We spent Friday evening wine tasting with our Young Marrieds group from church at a local winery and enjoying the cool weather and beautiful sunset!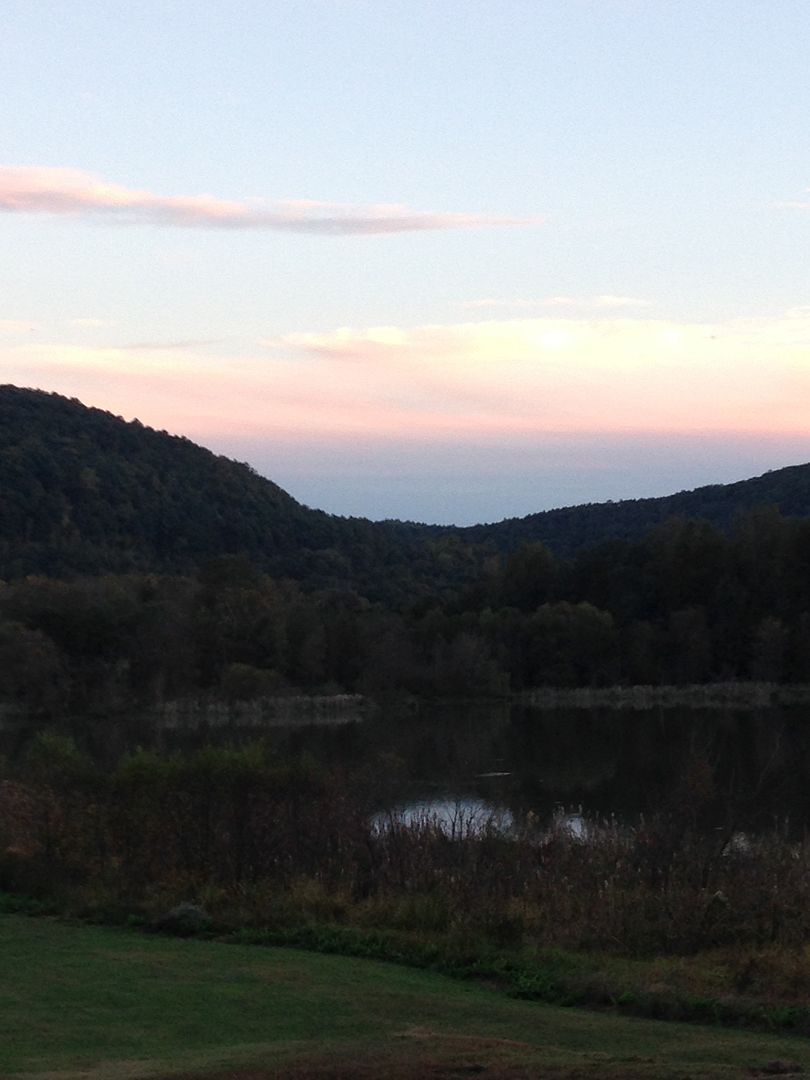 On Saturday, Forrest got up dark and early (I saw dark because there was nothing bright about it--it was early!) to go on a discovery flight over the city. A friend had invited him to take advantage of a gift certificate he had and of course Forrest was game. I was a little nervous about him being up in that tiny plane but he had a blast. He even got to take over the controls for a little bit!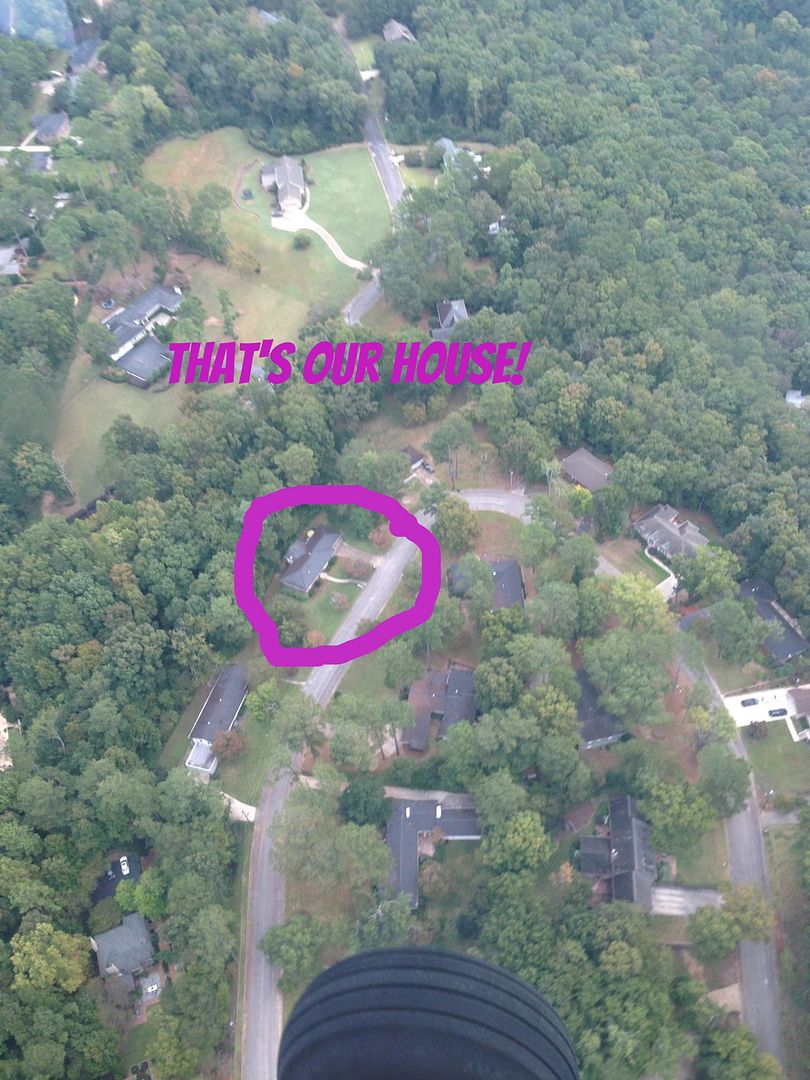 I spent the day in Tuscaloosa reuniting with friends and cheering on the Tide to their 52-0 win over the Hogs. RTR my friends, RTR.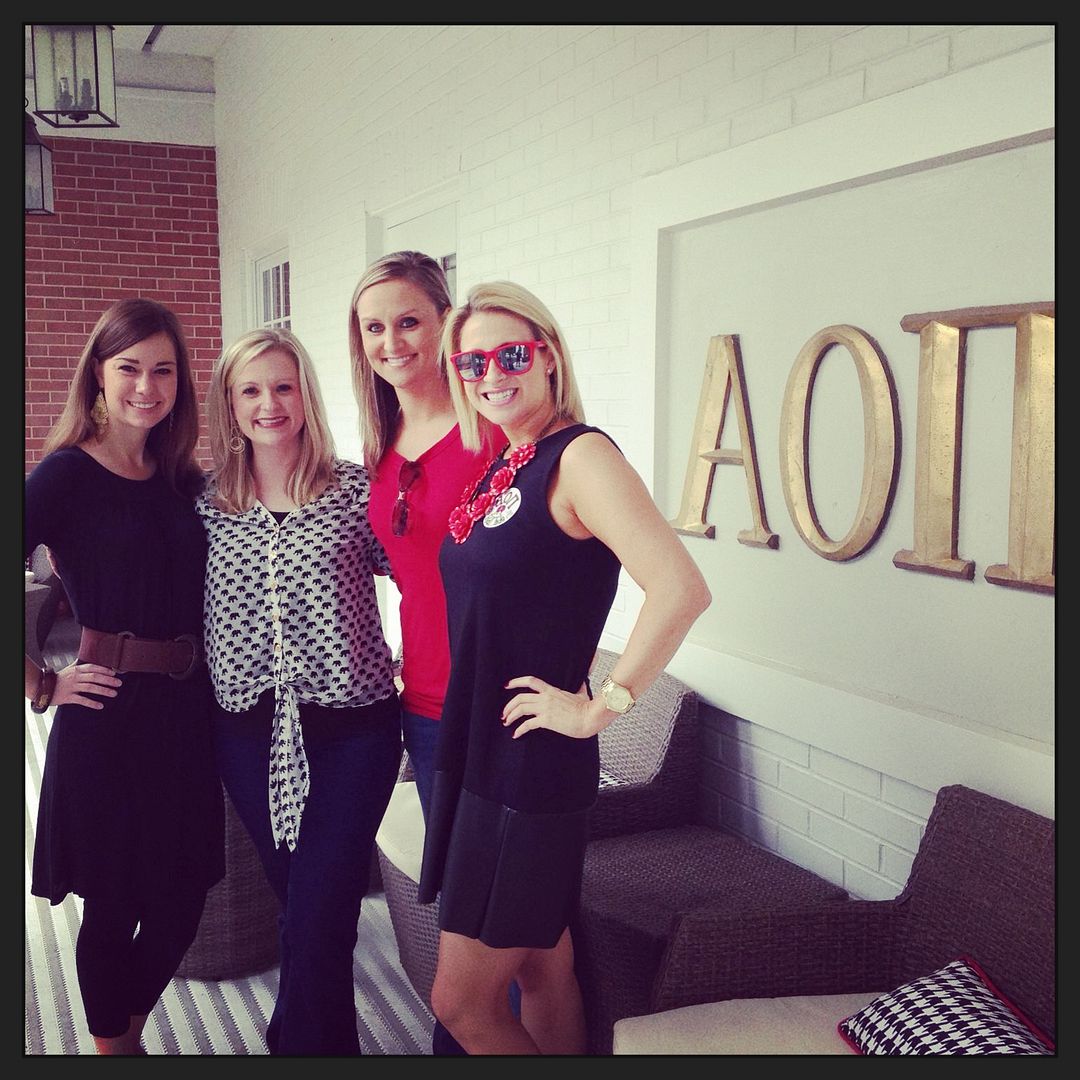 Reliving our sorority days! I was so happy to see these sweet girls!! There is never enough time to catch up!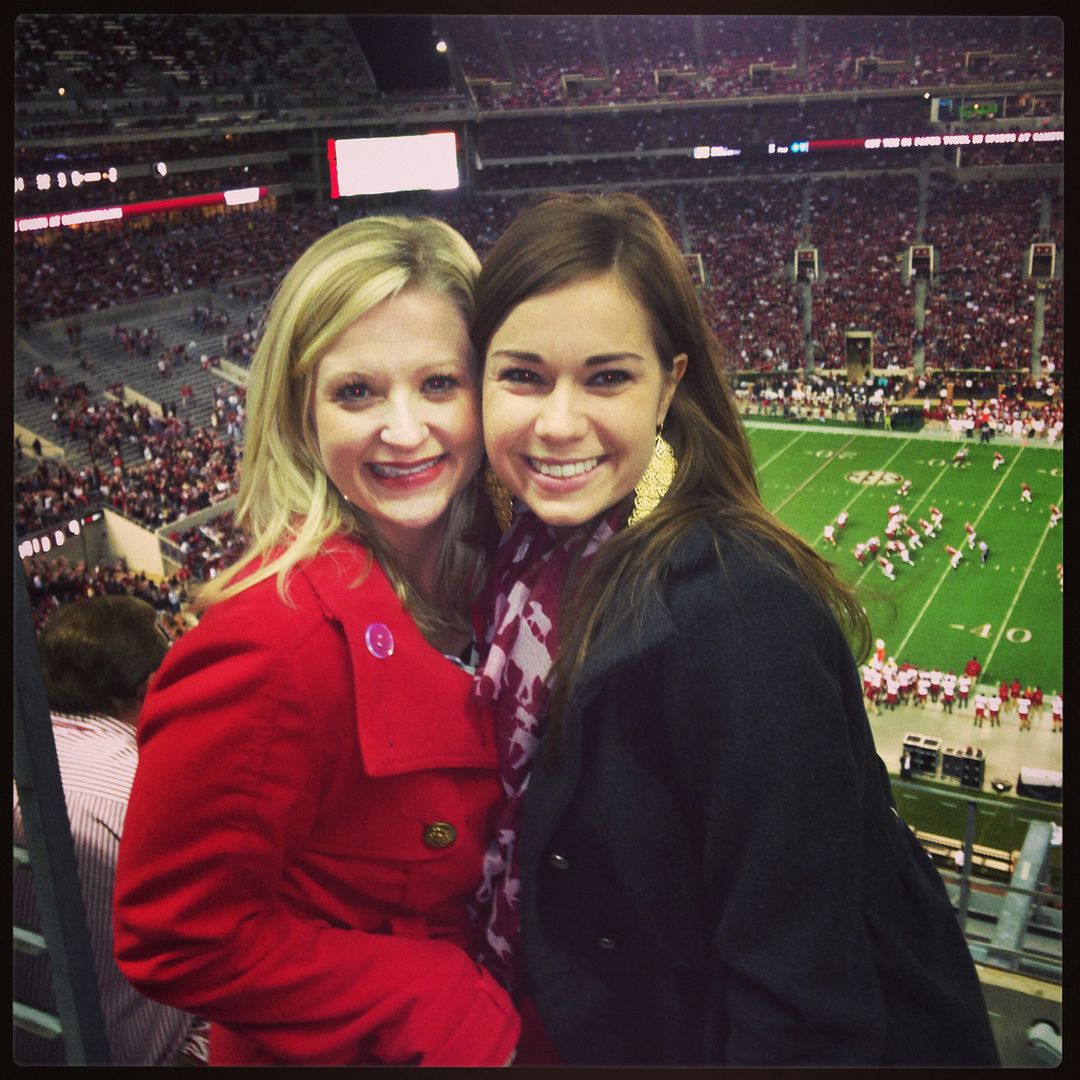 My fantastic game day date Randi!
On Sunday we had an open house. We got some great feed back and had lots of visitors so maybe one of these couples will make us an offer. I'm getting so excited about the new house and I'm SO ready to pack, but it would really be nice if we could sell our house before we have to do that. I know everything is in God's hands and on HIS time and I just need to trust that.
Don't forget that I'm Miss October on
Alabama Women Bloggers
! Today I'm talking about phobias and passing them on. Ok, that was a pretty random assortment of ramblings, but it's all I've got for you on this busy Monday! Hope your Monday was great and that you didn't hit your head on a cabinet or poke yourself in the eye with a file like I did. Stay tuned for more fun later this week!