This weekend proved to me that I'm a very very spoiled football fan. My sister wanted to go to the game and this was the only one she could attend, so she went with my parents instead of me. Did I want to go? Yes. However, we started our big rummage sale set up for the Service Guild on Sunday and since I am President I felt like it might be nice to stay home on Saturday instead of go to the game. Therefore, my complaining was minimal. Anyway, it was SO nice to be able to sleep in, not rush out, and actually get things done around the house on Saturday. I even got to take a little nap before the game started! I made my favorite
tomato soup
AND a loaf of beer bread, did the dishes, put away all the laundry, I mean, I was on top of my game. Then the game started. Boo. Watching games on TV just isn't the same! I did enjoy being able to record and flip channels, but I was aching to be in that stadium, watching us upend Tennessee. Oh well--the weekend was still a success. I mean, I got to watch about 6 games on tv and got all that house work done AND watched a movie.
As I mentioned before, the Service Guild (like Junior League) that I am in has started our largest service project of the year--a gigantic rummage sale. We have been collecting rummage all year long and this coming weekend, we will host a huge sale, the proceeds of which go to help the local charities that we support. We usually have 2 days to set up but this year we were able to secure the venue for an entire week! Hooray! We started to unload yesterday and we really got a lot done. We have to move all of the rummage, which we sort and box over the summer, to the venue and unload and distribute it. Luckily, we have lots of husbands that come out with trucks and strong backs to help us. We offer "double hours" if your husband or friend comes to help, and we offer THEM beer and snacks! What could be better! I'm going to be a little crazy this week because of course I have court every morning and then I have rummage til 9 every night, but after the sale it will all be worth it. We typically are able to give around $20,000 each year, and that makes the long hours and sore muscles worth it! Please send lots of good thoughts and vibes our way this week!!
We went from this.....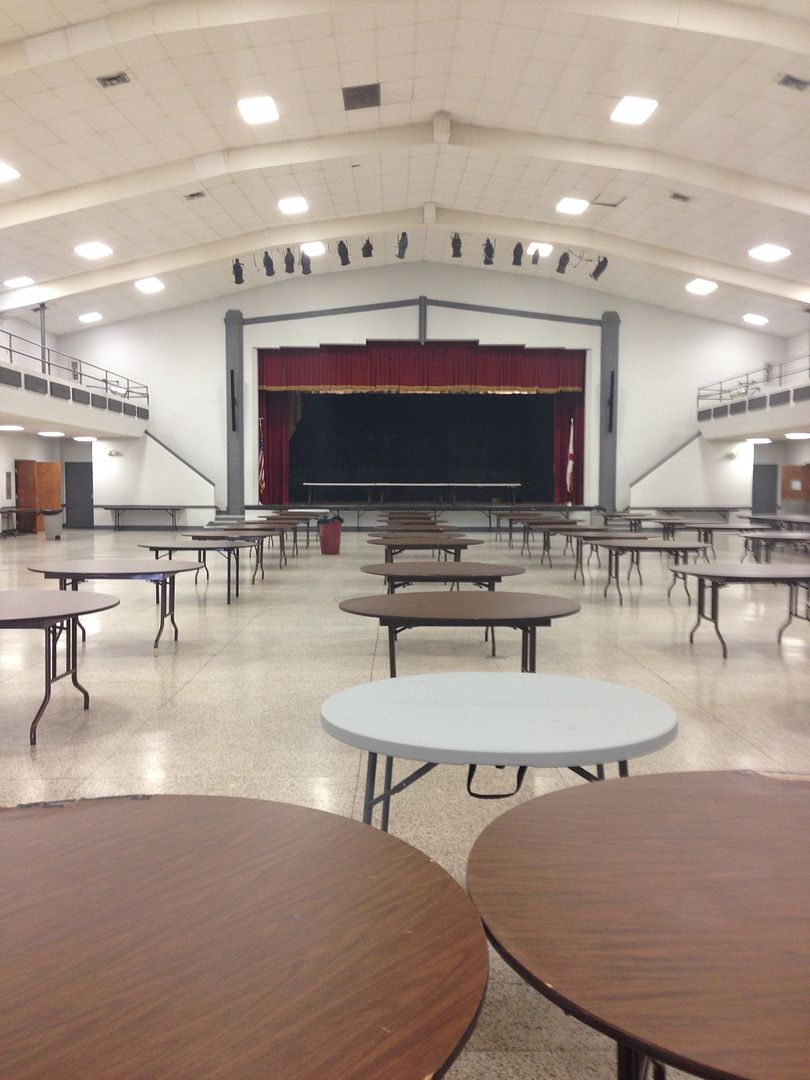 ...to this in about 4 hours, and still have 5 days to go to make it look awesome!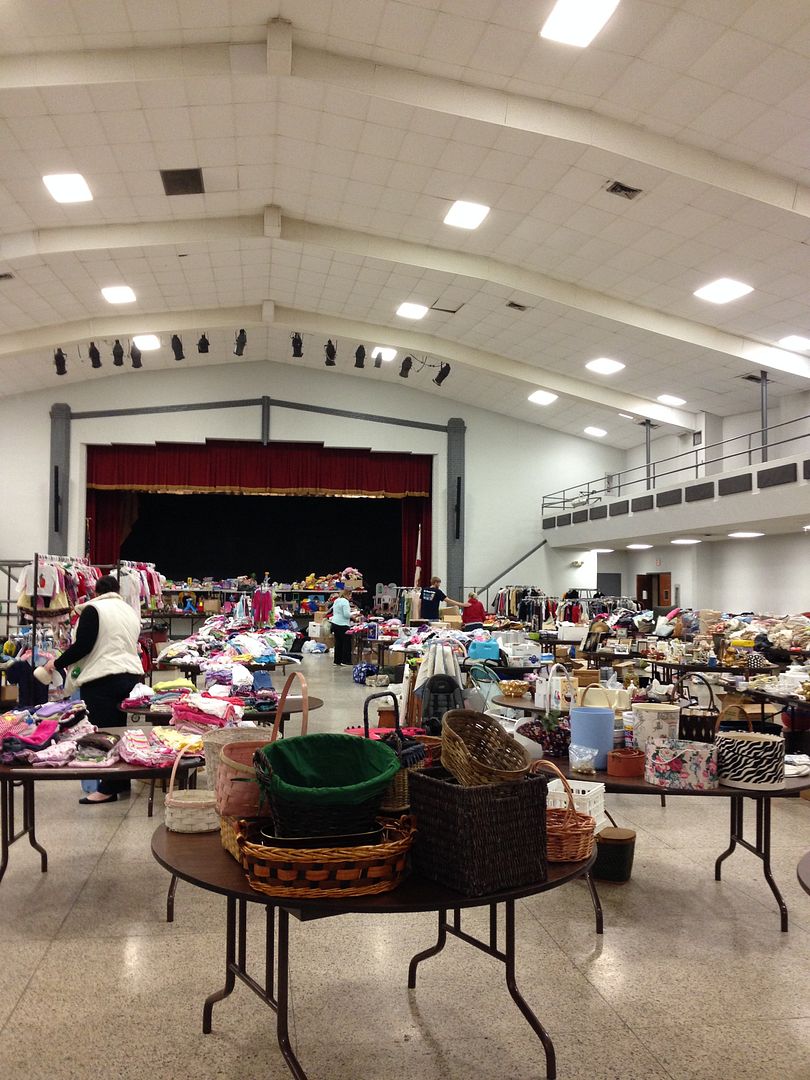 Anyone out there host a similar event? What suggestions do you have for us? I'd love to hear!