Have you ever seen one of those? Well that is what I look and feel like today. I was enjoying a perfectly wonderful "sleep late day" before court this morning when my realtor calls. I always freak out when I see his name on the caller id because it could mean someone wants to see our house or better yet, BUY our house, so I'm pretty sure my crazy started right then. Well, he had someone that MIGHT want to see the house in a few minutes. A few? I'm standing here running around the house aimlessly in my PJs--but hey, I'm not one to miss an opportunity for a sale, so bring him on. So, in the midst of getting ready for court, I'm throwing cat toys under beds and hiding dirty clothes. Turns out he couldn't come this morning but hopefully will be able to come later today or during this week. I made it to Court right on time, actually wearing clothes and make up and I even had time to straighten my hair while leaving the house in acceptable showing condition. Am I super woman? Yes, duh, but actually I was able to get the house ready in record time because of a few simple rules we created when we started this whole house selling endeavor. I'm going to share some tips with you so hopefully if you find yourself in this situation, you will be ready!!
1. Make a check list
Shoved in my underwear drawer is a 2 page list entitled: "What to do when someone wants to see the house". I made this bad boy when I was going to Vegas for Miss USA and leaving my husband to tend the house and any possible showings (none, actually, but hey, I was prepared). It breaks the house down room by room and lists the main things to do when getting that room ready. I've followed this list so many times now I have it memorized. At the end, it hits the high points of the main things to take care of in every room--vacuum, spray air freshener and light candles (which is what I do very first, actually, so they burn the whole time I'm getting ready), take pets to their respective hiding locations, etc. The list is key!!
2. Divide and conquer
Forrest and I have divided up all of the tasks that need to be done for a showing and it really saves time. I handle all of the "list" things on the inside and he handles the outside ones. There is some overlap, in that I take care of the outdoor seating area and he does one final sweep of the floors. Since we each have our own tasks to handle there is no confusion over who does what. We just get it done.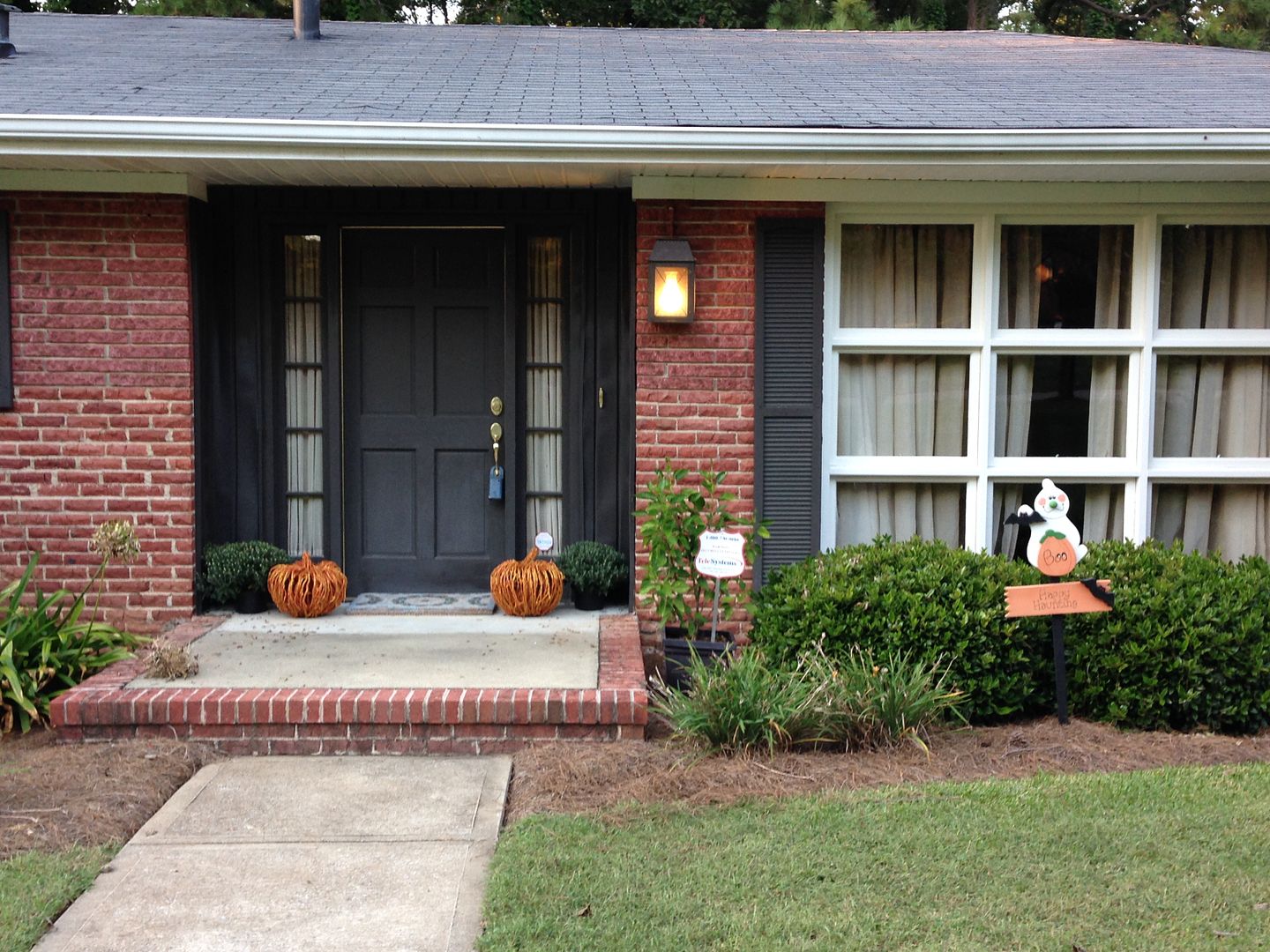 Forrest woks to make the yard look beautiful, while I'm more of an indoor girl.
3. Make a plan for pets
One of the cardinal rules of house selling is to hide all trace of pets. You never know if the people looking are pet people or if they think pets are nasty. I hide everything--bowls, beds, toys, all of it. Even though we have a fence I don't want the dogs to stay in it because I want the potential buyers to be able to go in the fence, check out the yard, etc without Sonny and Ruffles going all attack dog on there. No, they wouldn't bite them, but it could really give a negative vibe to hear them barking their heads off. We are lucky to have the Hayes across the street who don't mind if we put the dogs in their fence. As for the cats, I round them up very last, toss them in their carrier, and they spend a couple of hours hanging with me, either at the office or doing errands. They hate it, but they would hate going to a strange house even worse. I think they feel safe together in the carrier and with us, and since it's just for an hour or so, I think they can get over it. Having a set plan on what to do with your fur babies can have them
4. Posh it up all week long
I always want the house to look its best--like I'm going to have a party. I hope that doing that helps people see themselves living and entertaining in it themselves. To that end, I always have plants around, especially as centerpieces. Live plants are beautiful and add lots of depth and richness to a room, in my opinion. Although they usually end up dying, I think that plants go a long way in taking a room to the next level. I also keep the tables set all the time now. To me, it looks nice! I used to put everything out when we found out someone wanted to come but we don't always have a lot of time, so leaving these nice touches out really helps. Plus, our house always looks "fancy"!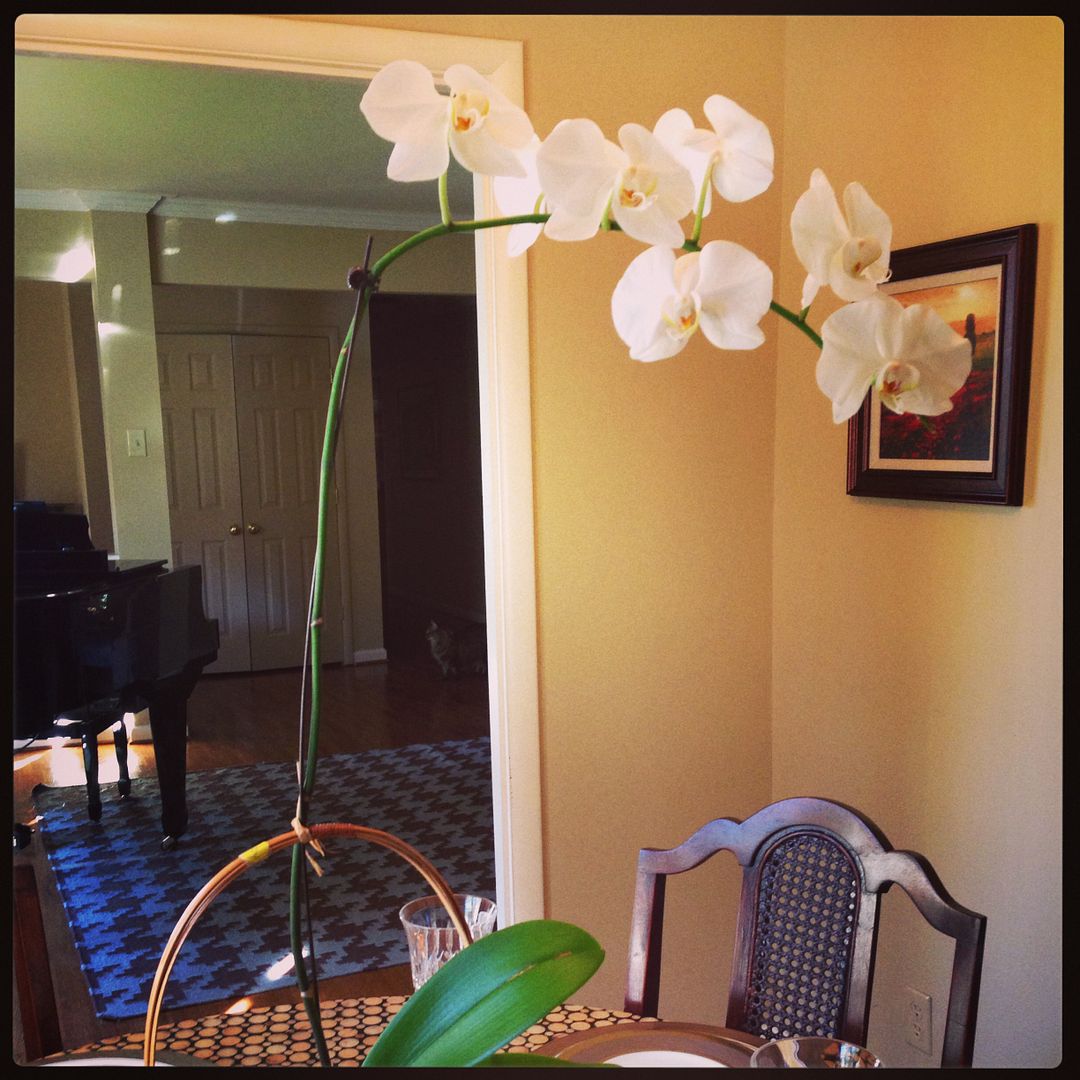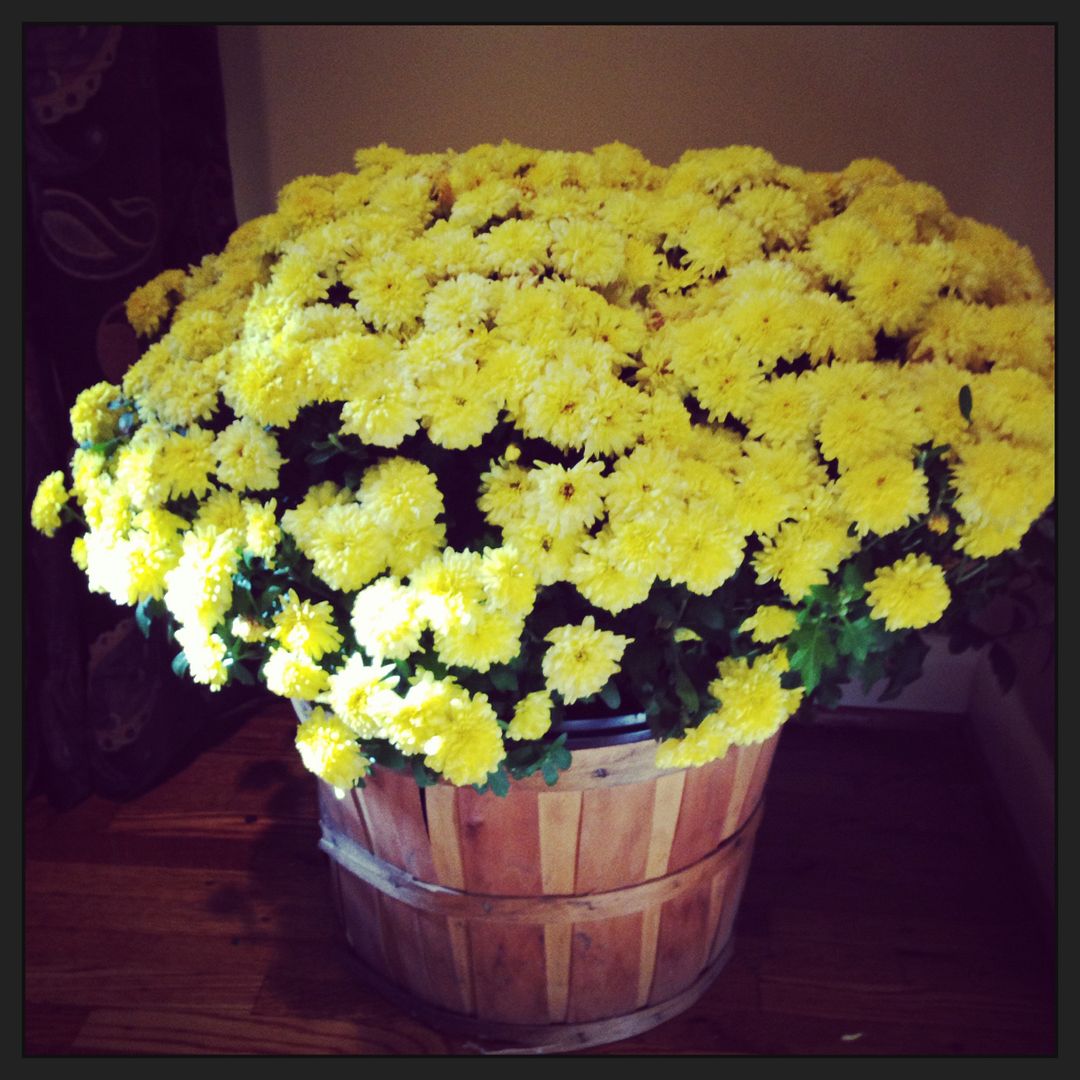 I used these plants that I won at the auction last week to add some color and pizzazz to the house. Now if only I can keep them alive....
5. Leave unused items hidden
I want people to open cabinets, closets and drawers when they view the house so they see that there is plenty of stuff for all of their paraphernalia. I have plenty of space for all of my stuff but I decided to streamline my storage so show actually how much space the house really has. I put all unnecessary coats in the truck if my car, along with extra dry goods (rice, pasta, etc) and alcohol (that's really so we don't look like drunks). These are things that I don't need on a daily basis and it's not hard to get them when I need them. Plus, I'm not worried about the state of my cabinets because I always know they are straight--the mess is in the car! Yes, I haven't used the trunk of my car since May but hey, that's why Forrest has a truck.
What do you think? Do you have any tips that can make my house showing even faster? What tricks of the trade did you use when you sold your house? What do you like/dislike to see when you are house hunting?