So I really didn't get a Halloween this year because of the Service Guild Rummage Sale. After working all day and organizing rummage until 9pm every night, the thought of worrying about Halloween exhausted me. I mean, we don't have kids and no one trick or treats at our house, so I didn't see what the big deal was. I hated to miss the annual Howl-o-Weenie costume party which benefits the local humane society, but sometimes you just can't do it all. I was really sad about not getting to dress up though. It's so much fun to come up with a costume idea and get get to wear something crazy for the night. Last year I was a Toddler in Tiara and I had the best time making my outfit! This year, I ate Mexican with Forrest and my parents and went to be early. Boo. We are having "Famous Couples" dress up at supper club this month so I do get my costume fix after all. Can't wait to show you my outfit in a couple of weeks!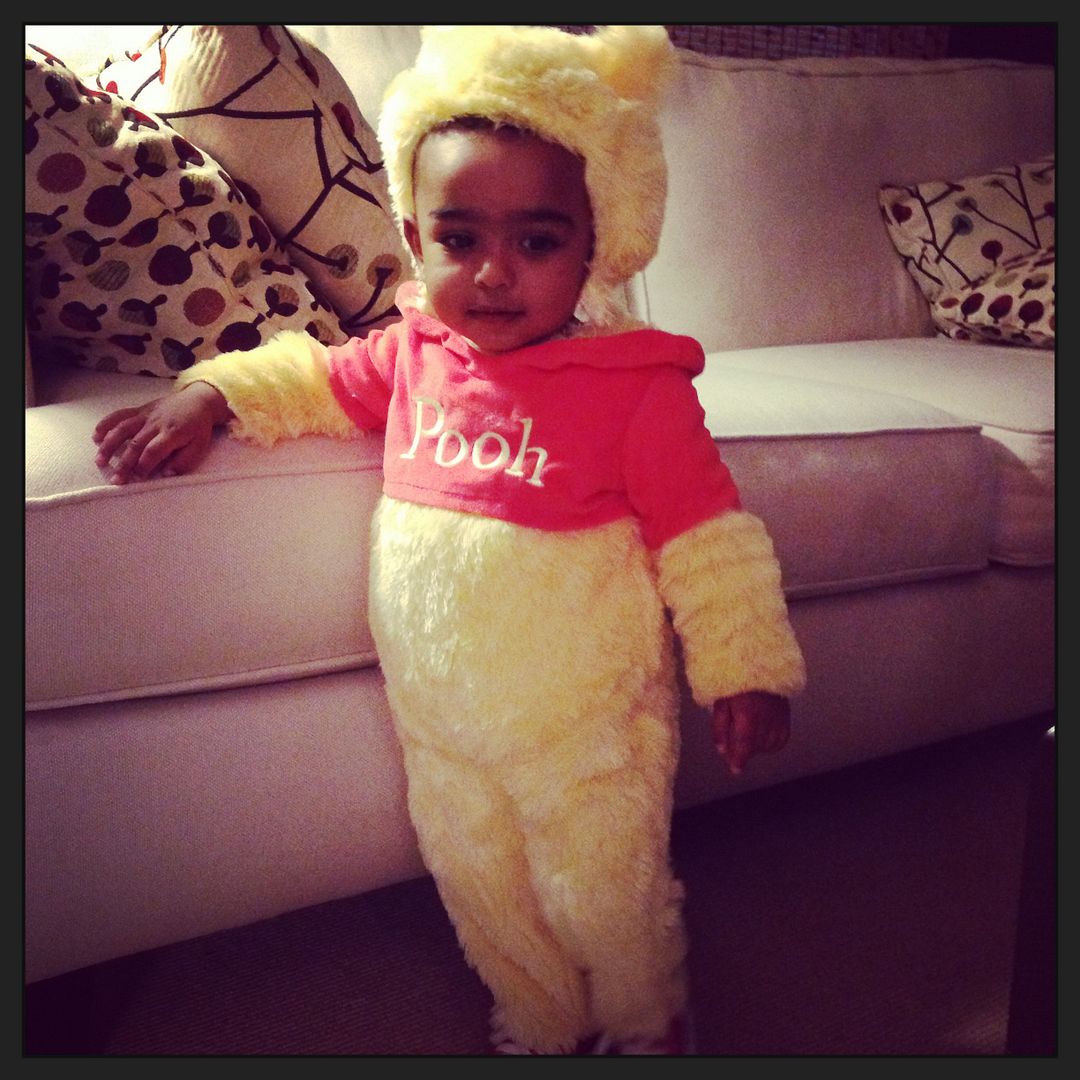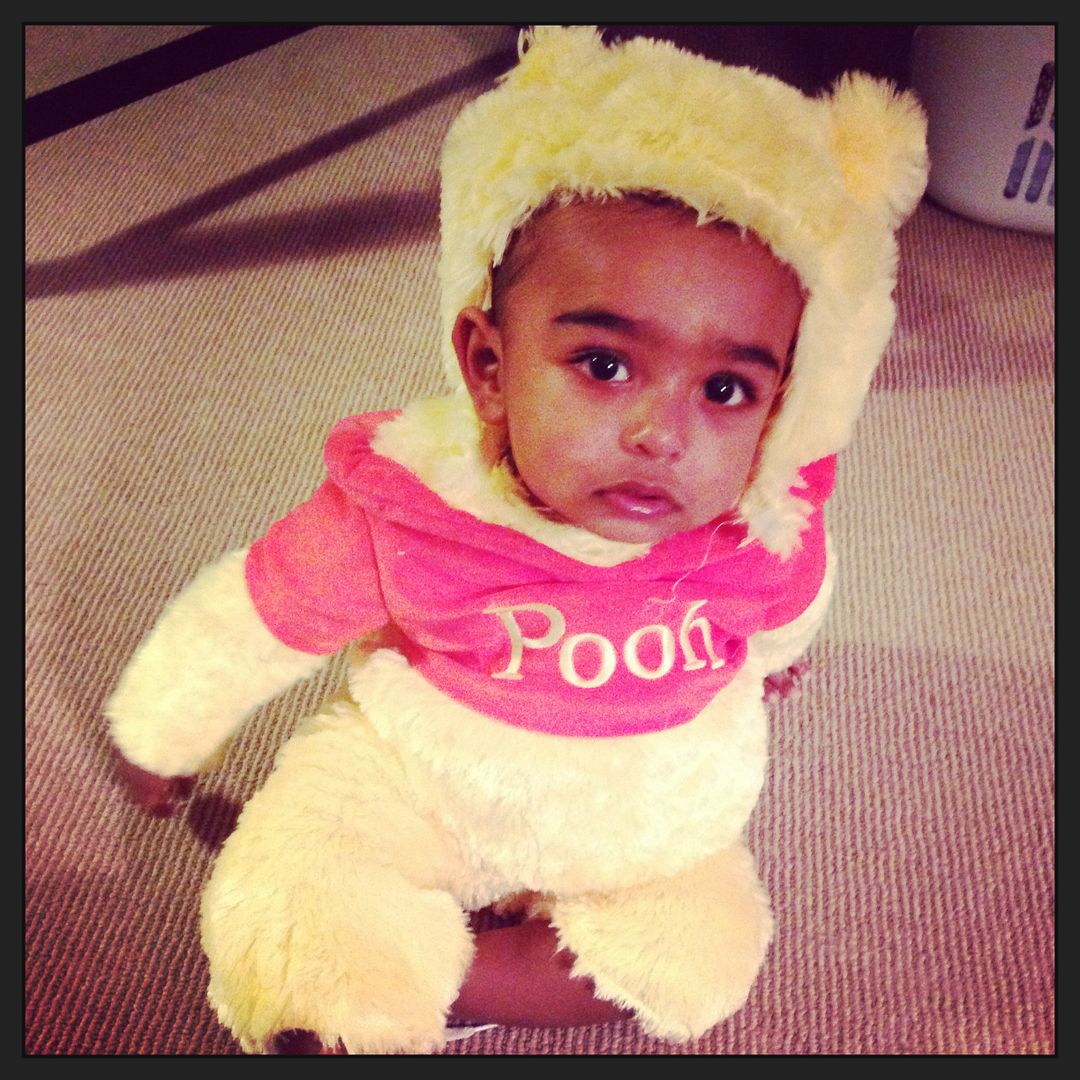 I did have this one little buddy come to visit me! Isn't he the most adorable Pooh ever?
The kids, however, were what really got to me this year. The day after Halloween there were all sorts of cute pics of my friends' kids on Facebook and Instagram. Oh my word. The tiny super heroes, princesses, and cartoon characters that I didn't recognize were completely adorable. Halloween is really all about kids, or acting like kids. I may be able to skip Halloween now, but hopefully one day we will have kids and I want to go ALL OUT! Family costumes, trick or treating, carving pumpkins, Halloween carnivals, the works.
I know this is a lot of random rambling, but I just felt like I needed to share my thoughts. I have never been all that hyped up about Halloween but I've always enjoyed it. I guess that's why it was so easy to skip it this year! I would really like to discuss topic so....
What are your thoughts on Halloween? Do you dress up or have any traditions? How have your Halloweens changed since having kids?