This week I'm loving being tired. WHAT? For real? I know you are thinking I'm crazy because you all know how much I love to sleep, but this week, I'm a good tired. I've been working all week to prepare our Service Guild Rummage sale. I've been at the hall every night until after 9pm sorting, stacking, organizing all of the wonderful donations we have received. Then, during the day, I've played "real lawyer" every morning at court. This couldn't be an easy work week for me--no way. I had to have full blown court every single morning. No sleep late days for me! I'm really not complaining at all--that's why I'm loving being tired this week. Not only have I worked hard for my clients in my job, but I've worked hard for the community as well. I feel really proud of that, and I think that's ok! All of our work this week will be translated in to dollars that go straight back into our community. I have had a fantastic group of women working right along with me and I really hope that they know how much I appreciate their efforts! Hope you all have a fun filled weekend and please send prayers, good vibes, what have you to us on Saturday for our sale!
Thanks for bearing with me this week!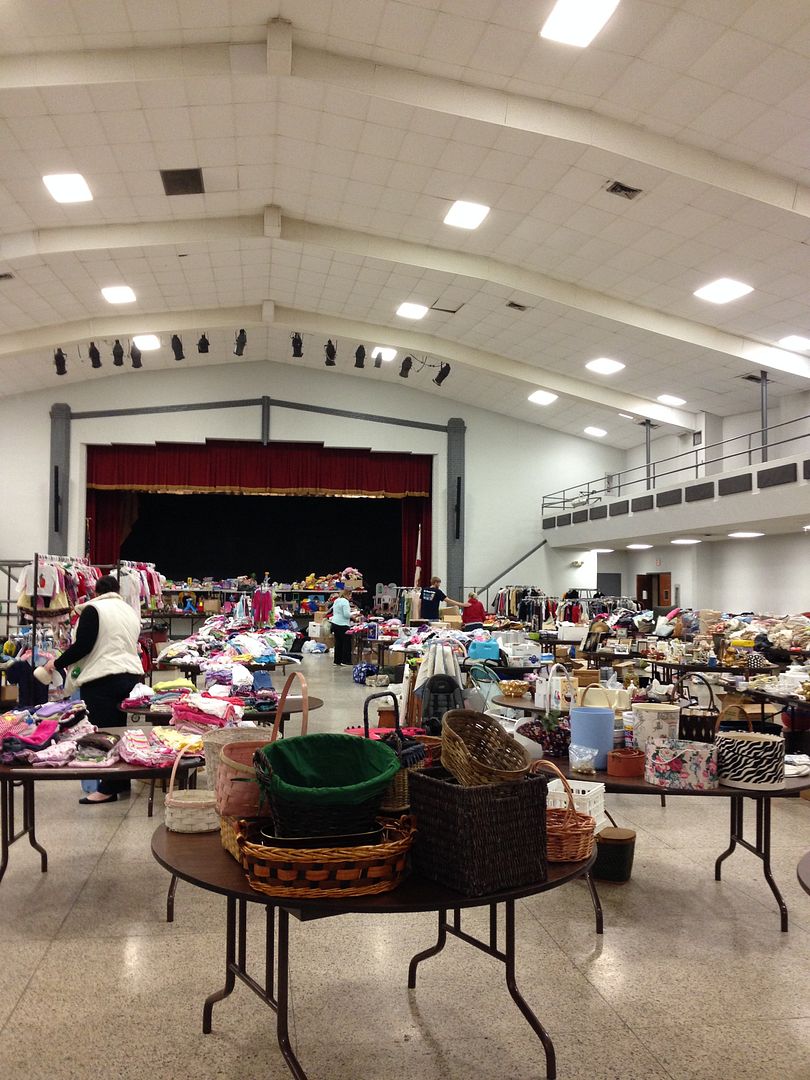 This was Sunday--I can't wait to show you what it looks like after the sale tomorrow!