WHAT A WEEK!! Most people are excited about the weekend because they have wild plans. I'm excited because I get to sleep. My whole month, really, has been nonstop at work and so all I want to do is lay around and do nothing that requires thinking! That being said, I still have lots to love this week!
Dad's birthday
Yes, this weekend was my dad's birthday. Poor guy, all of his special days this year were commandeered by pageants. First, we were at Miss USA on Father's Day and I'm pretty sure no one even got him a gift, and then on his birthday we were coming back from Miss Alabama in the rain. Sad! We did have dinner with him and have a little party with cake. Happy Birthday Daddy! I love you!
My brother and my cousin Ashley share a birthday and it was this week as well! Happy birthday guys! We will celebrate with you next week for Thanksgiving!
Hunger Games Catching Fire
So I was totally obsessed when I started the Hunger Games series and I've been waiting a whole year for the 2nd movie to come out. My friend Farrah surprised me last night with a ticket to go to the 8pm premiere with some of her teacher friends. I purposely didn't reread the book so I would be surprised about the movie and man was I ever. I was in much distress the entire movie and had terrible nightmares (yes I'm a tiny child) but it was so good! I think it was even better than the first one! Ahhh, and the costumes and make up were dreamy--why can't we dress like the capitol people dress like once a year? Maybe that will be my next Halloween Costume??
VIA

Sherlock
So Forrest and I got hooked on Sherlock and just finished it this week. Thank goodness we only have to wait until January for the next season! I didn't think I would like it but MAN was I wrong. I'm not into crime shows at all but this is so much more! Make sure you check it out on Netflix! Any suggestions on what I need to watch next???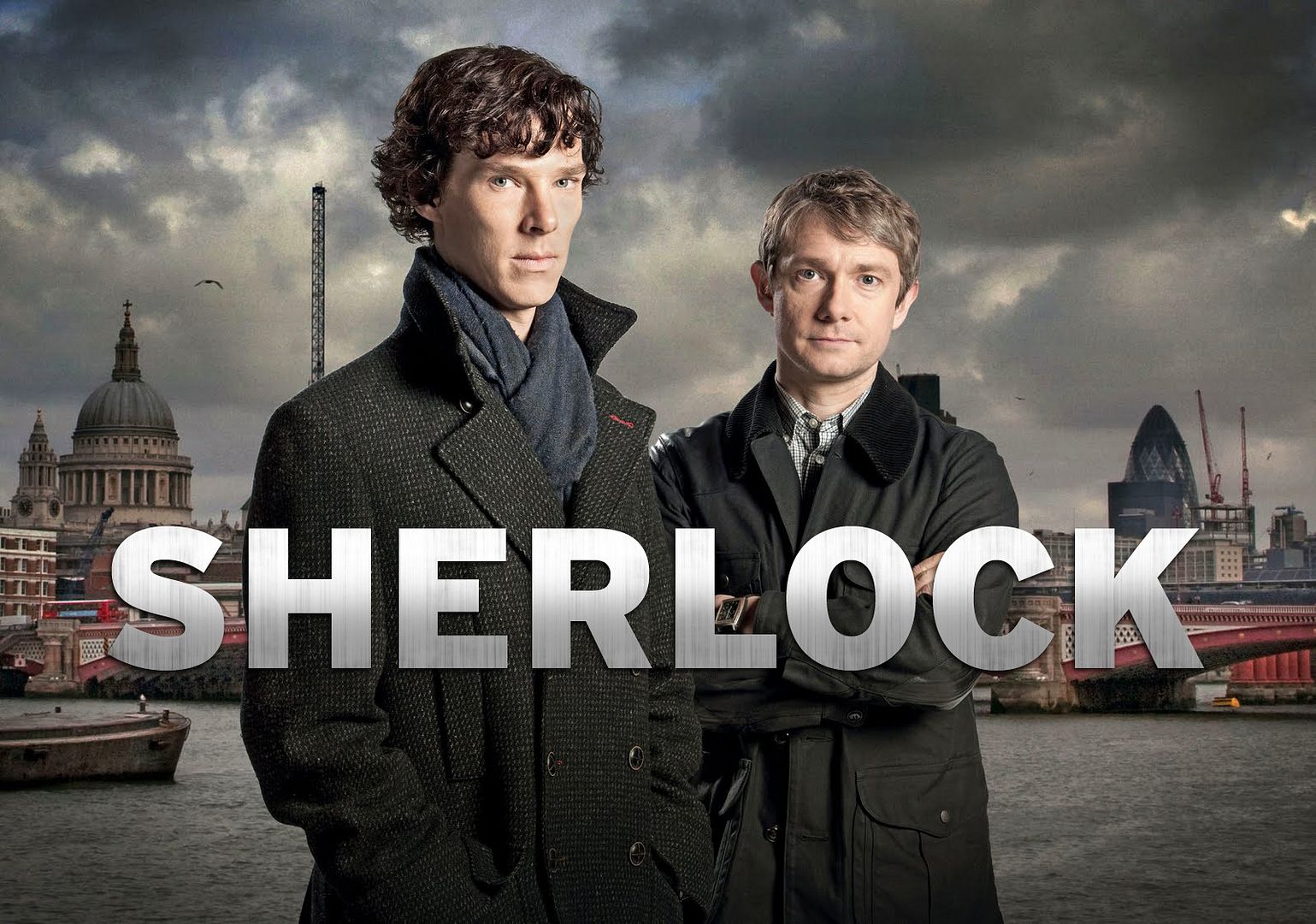 VIA
(this site is awesome, btw)
Crock Pot
Without my crock pot Forrest and I would have starved these past few weeks. I've been so busy at work that I have not gone to the store nor have I felt like cooking so my crock pot meals have saved us all! This week I used the Chicken and Brown Rice casserole recipe that's in my recipe tab. Yummy yummy and good for you too!
Ok--that's all from me friends! Hope you have a fun and relaxing weekend! See you Monday!