Happy Friday folks! I thought we might not make it but thankfully, here we are! Let's dive into what I'm loving this week!
Yappy Hour
Our local brewery, Back Forty, hosted a "yappy hour" in conjunction with the Humane Society. You bring your pet to the event, and a portion of the proceeds went to benefit the sweet babies at the shelter. Of course you know we were there! Ruffles was quite the social butterfly at first and even tried to jump into her "friend's" stroller. That girl knows the way to travel! She got scared when some big dogs arrived so I ended up carrying her the rest of the night. Sonny of course was LOVING every minute of it and made some great doggie friends. The event was such a roaring success that they are going to hold it every first Wednesday of the month! Hooray!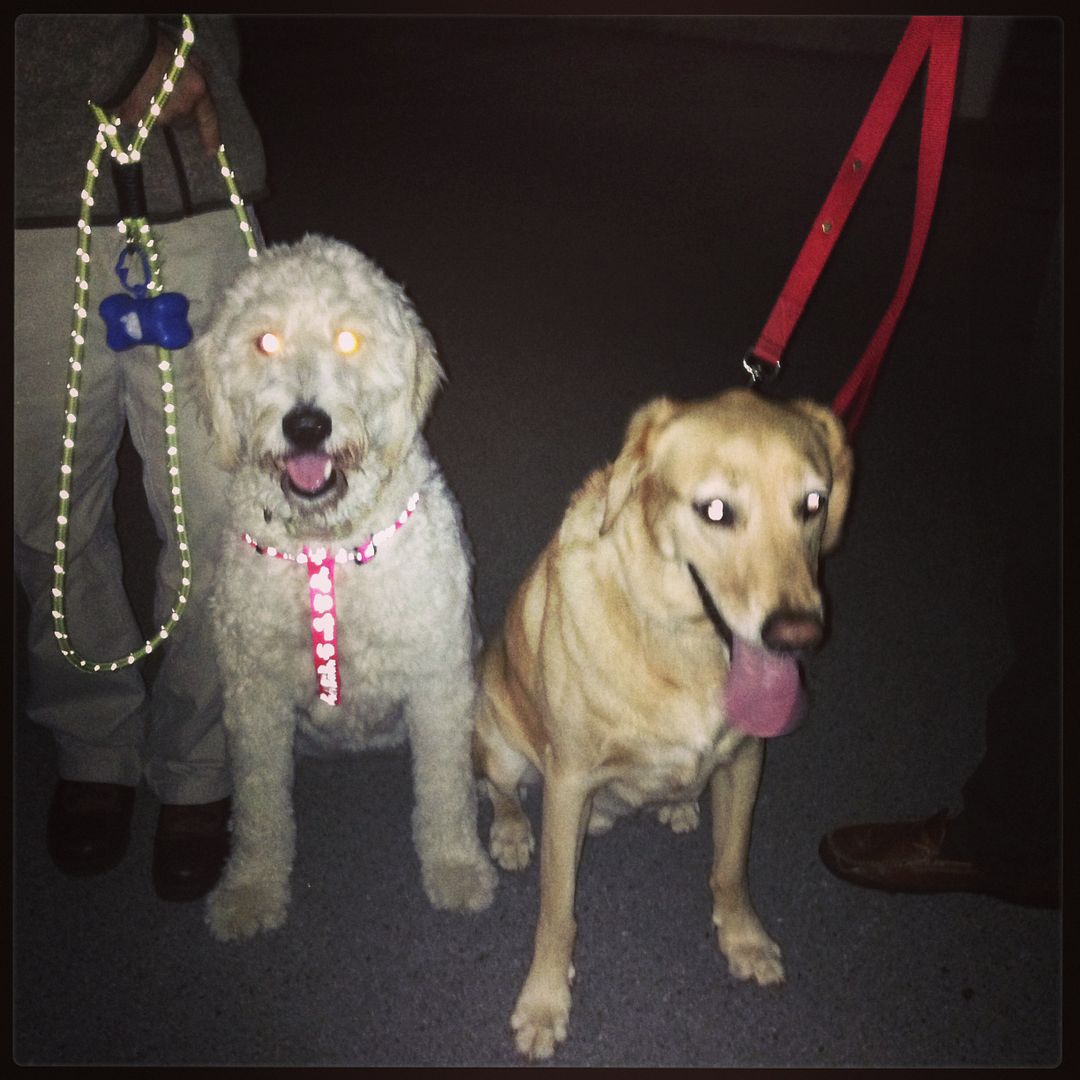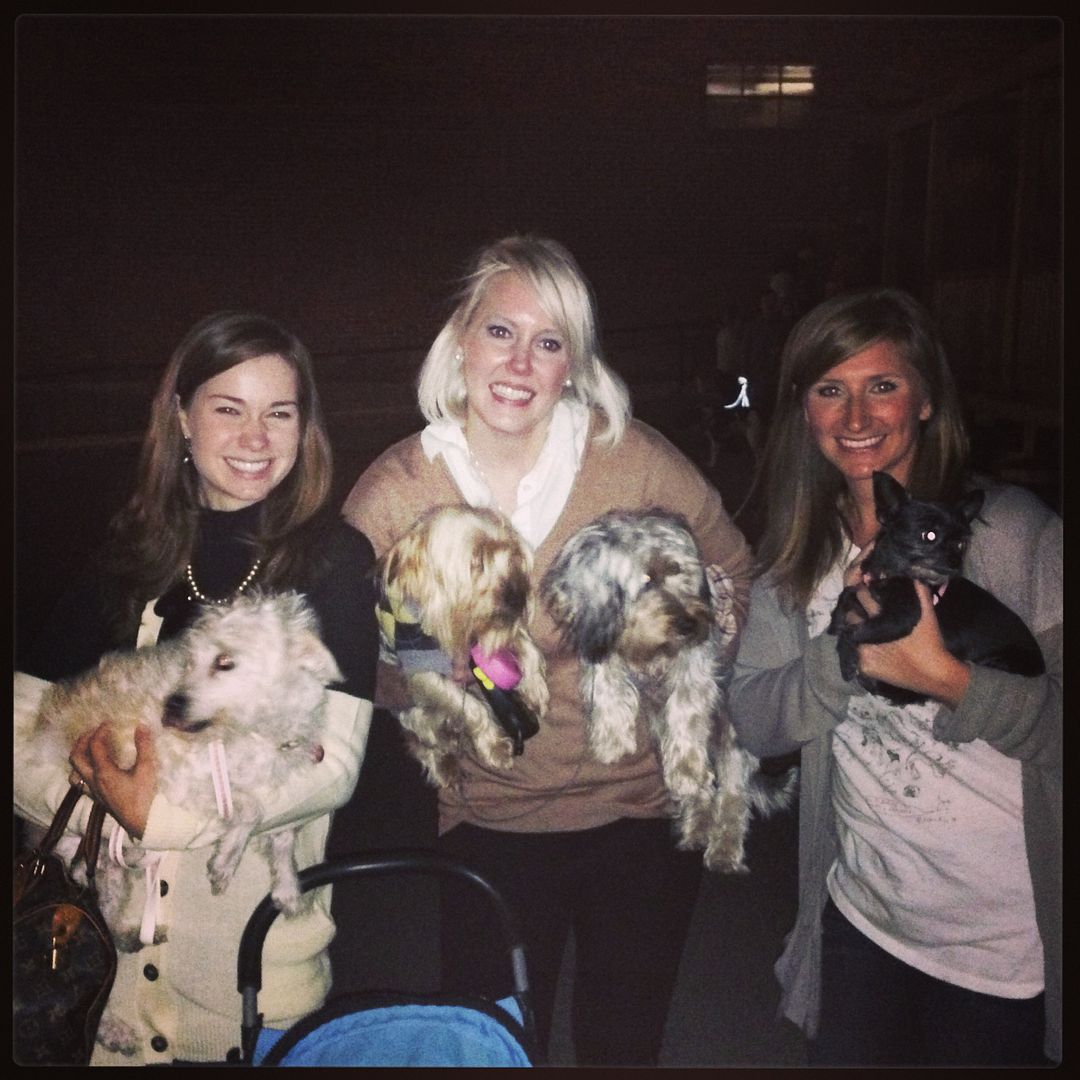 Sonny and his girlfriend, Bailey Ann, and Ruffles and I with Liz, Louie and Piper and Abbie and Mini
Getting ahead
In the spirit of getting ahead of the Christmas game, I did some more wrapping last night during the ball game. I can't tell you how happy it makes me to put those wrapped gifts away in the closet! Brownie loves helping with wrapping, and by that I mean chewing the tape and boxes. Thanks.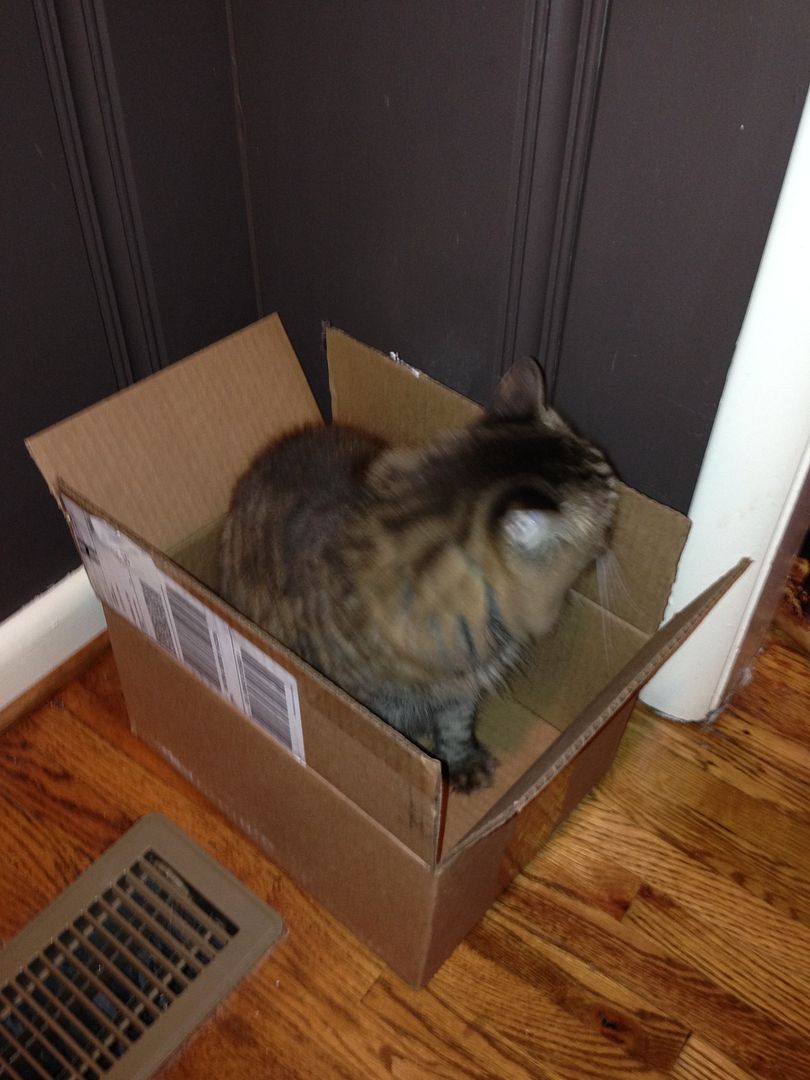 Why do cats like to chew cardboard? Or more specifically, why do my cats like to chew cardboard?
Crock Pot meals
This week I started using the crock pot meals I froze a few weeks ago. I tried 2 new recipes and boy were they worth it! Of course I didn't take pictures of the finished products (because that would be too helpful) but here are the recipes for your convenience. I got them from
Time of My Life
.
Beef Tips and Gravy (Forrest demolished this)
Label the bag:
"slow cooker; low 6-8 hours"
Throw in Ziploc:
1 1/2 lbs cubed beef (stew meat)
1pkt dry onion soup mix
1 can cream of mushroom soup (cream of anything works--I used 98% fat free)
1 14oz can beef broth (I used free range, low sodium, organic)
salt and pepper
Squeeze to mix, lay flat, freeze.
CREAMY CHICKEN HOTDISH
Label the bag:
"thaw overnight in fridge; remove 30 minutes prior to cooking; cover and bake @ 350 for 30 min.; uncover and bake 10-15 minutes more"
Throw in Ziploc:
1/2 pkg egg noodles, cooked (I used macaroni noodles)
2 c. cooked chicken (I bought a Rotisserie- remember I made two of these recipes)
1/2 pkg peas and carrots
1 c. milk
1 can cream of celery soup
1 can cream of chicken soup
1/2 onion, chopped
1 Tblsp butter, melted
1/4 tsp salt
1/4 tsp pepper
Squeeze to mix, lay flat, freeze.
Rivalries
Want to make my stomach flip? Remind me that Bama plays LSU tomorrow. This game is always a season changer and the thought of it makes me sick. Yes, I'm dressed in my houndstooth and red today and yes I'm confident in my teams' abilities to roll all over the tigers, but you just never know with this game! Especially after the beating Stanford laid on Oregon last night, I'm nervous--very nervous.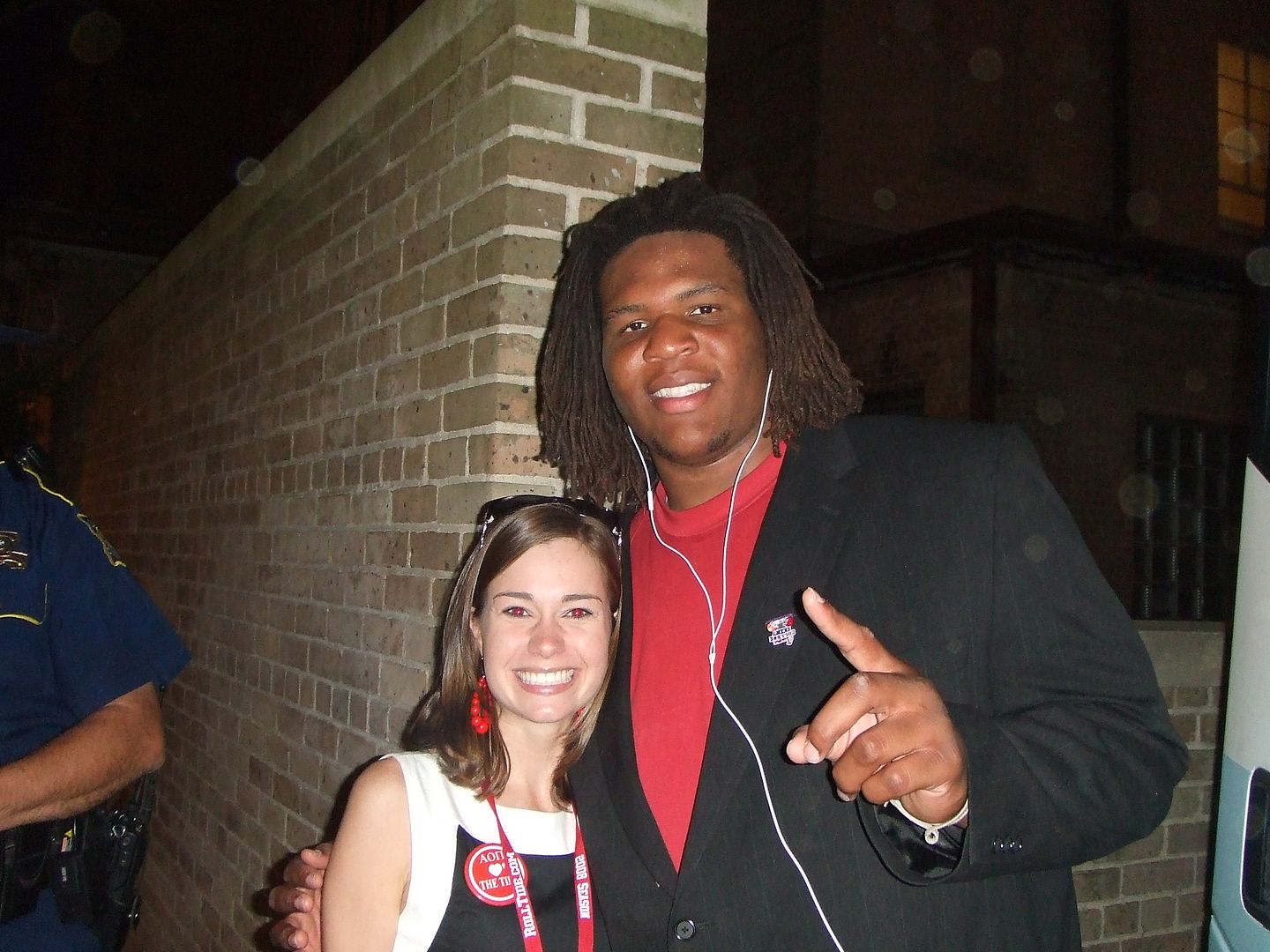 Me and Mt. Cody after Bama beat LSU in 2008 in Baton Rouge! One of my all time favorite games!
Alright loves! That's it for me! Hope you have a great weekend!
What are you loving this week? What am I missing out on???