Adorable Kristin from
Crumbs and Curls
has nominated me for a Sunshine Award. You are supposed to nominate blogs that always bring sunshine into your life. To me, that's a big honor, because I do try to be positive and upbeat on my blog because that is how I am in person. I think these blogger awards are fun and a great idea because positive encouragement is always a fantastic thing to receive! Of course, as I'm sure you know, there are rules that come into play when you are nominated for this award.
Here are the rules for the Sunshine Award:
1. Acknowledge the blogger who nominated you for the award.
2. Share eleven random facts about yourself.
3. Answer the eleven questions set by the blogger that nominated you.
4. Post eleven questions for the bloggers you nominate.
5. List and contact the bloggers you've nominated.
I'm going to break the rules and skip number 11, the random facts, simply because this blog is based on random facts about myself. What to know 11 new facts about me? Read this blog for a couple of days in a row and you should be all set!
Ok--here are Kristin's questions for me:
1. What celebrity would play you in a movie about your life?
Sandra Bullock, for sure. I only say this because this really drunk guy on a plane told me one time that I look just like her. I don't really think that is true but it's my stock answer to this question. I really have no idea otherwise!
2. What's the background on your phone right now?
3. What is your favorite blog post you've ever done?
4. What's the most creative thing you have ever done?
I really don't see myself as creative at all. I'm not arty and I don't have good vision when it comes to artistic stuff. I know what I want but I can't figure out how to get there, if that makes sense. I do decorate a table each year for the Girlfriend Gala which benefits United Way, and I think that they are always pretty creative. My bff Farrah always helps me in the execution though!
This year's theme was an outdoor tea party
5. What was your dream job when you were a kid?
Boringly enough, I always wanted to be a lawyer, although I remember telling my mom in the grocery store once that I would like to work there because I could eat whatever I wanted. I went to court with my dad when I was about 4 and was instantly hooked. A job where you get to stand up and talk and everyone listens? Sign me up! Granted, I did think the Judge was a king for a while, so at 4 I may have had unrealistic expectations.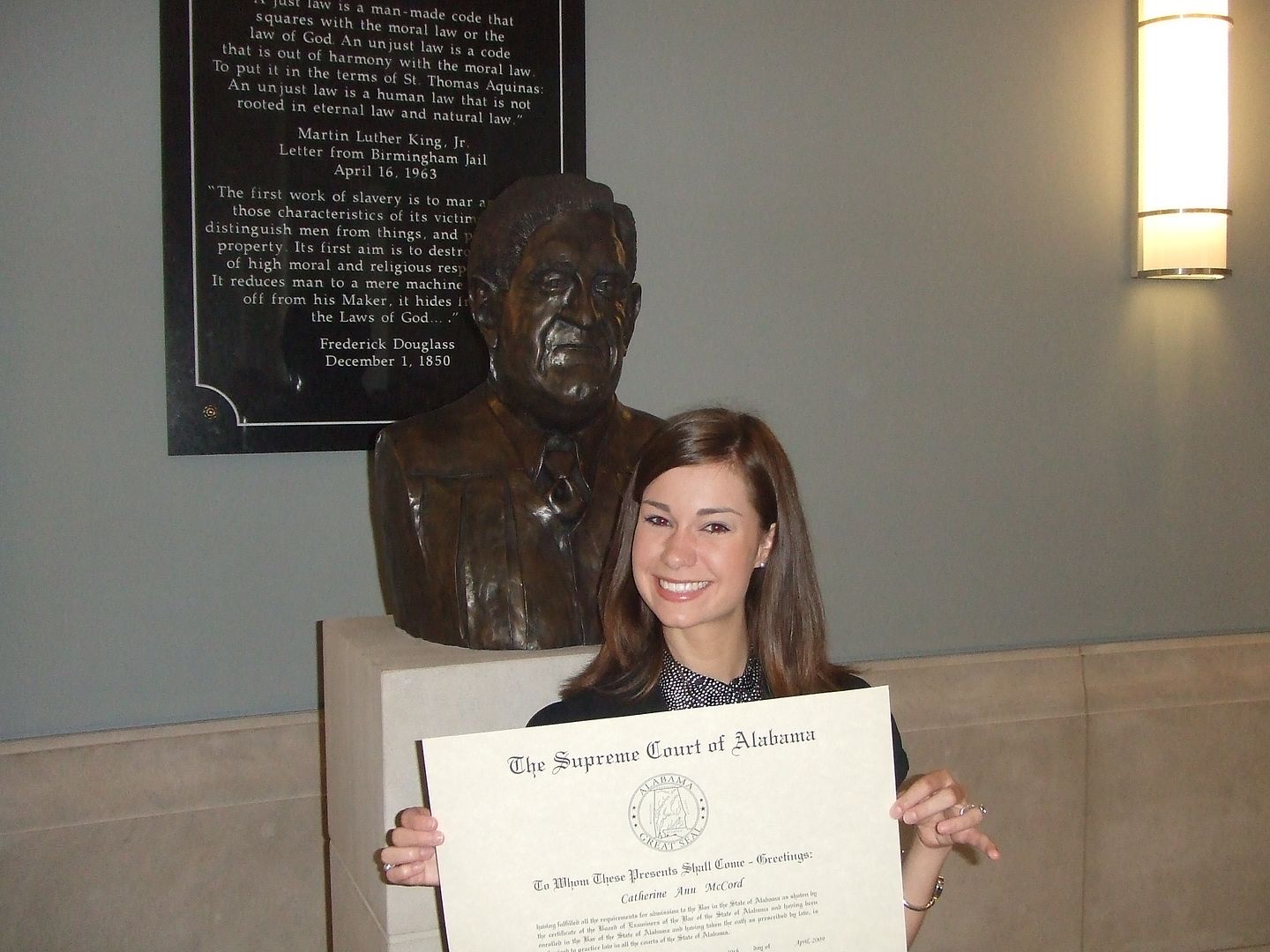 6. If calories (or any other diet/health concerns) didn't count for the day what would you eat?
Party foods--hands down. I am at my eating prime when it comes to small party foods. Receptions? I'm all over it. Football tailgates, sign me up! Anything with dips, small sandwiches, pick up desserts, etc is right up my alley.
7. What is your favorite season & why?
My favorite month is my own personal made up month, Spring-er. Spring is still too cool and summer is too hot, so I like spring-er, the in between time. Usually in Alabama it's May/June. If you make me commit I will say summer though because I hate being cold. You can always cool down but sometimes it's impossible to warm up!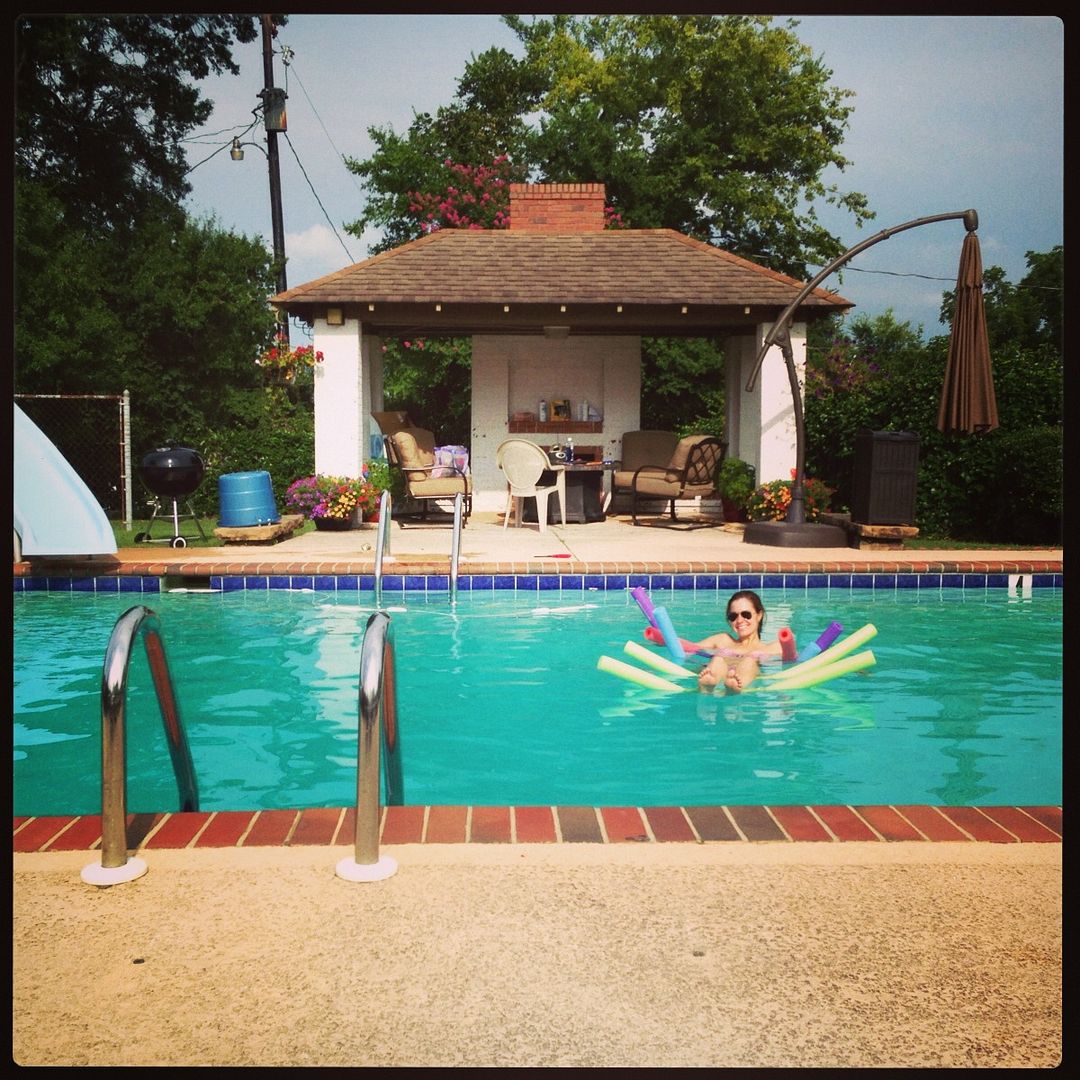 My happy place
8. What are you majoring in/did you major in in college?
I was a double major in American Studies and Political Science and I had a minor in Spanish. Ole!
9. What is your favorite dessert?
It's a tie--brownies or gooey chocolate chip cookies.
10. Where is your favorite place to shop?
Can I say online? I really just got into the whole online shopping thing for Christmas. I mean, I order things online but I wouldn't say I usually "shop" online. If I'm going to the store, I will pick TJ Maxx. I have a love/hate relationship with the Maxx because I really get overwhelmed there, but you can't beat the deals so I try and suck it up.
11. Is there anything that you've mastered in the kitchen? What is it?
The fact that I actually use my kitchen baffles me. I college I ate at the sorority house and then in law school I lived off bagged salad and lean cuisine, so when I got married I was sure we would starve. However, I found that I really love cooking and trying out new recipes. I would say I've mastered many dishes and techniques, but I have not mastered the art of chopping. Can't do it--no way. I guess I'm afraid of cutting myself?
Ok, well that was fun Kristin! Thanks!! Now it's time for me to nominate some of my favorite blogs and I choose:
Harris Heart to Hearts
And my questions for them are:
1. Do you ever see yourself stopping blogging? What reasons would lead you to that decision?
2. What was your first car??
3. What show on Netflix do I need to get into next (totally selfish question)
4. What relationship has influenced your life the most?
5. What is the one blog post you have in your mind that you are too afraid to actually write?
6. What is your favorite recipe? Include it if you can!
7. What is your dream vacation?
8. Discuss your feeling on selfies.
9. What is your biggest blogging pet peeve?
10. What is your best advice for new bloggers?
11. How often do you check your email?
Ok friends--have at it!