This week I'm loving CHRISTMAS!! It's definitely beginning to look a lot like Christmas around the Bailey house already!
My happy helpers!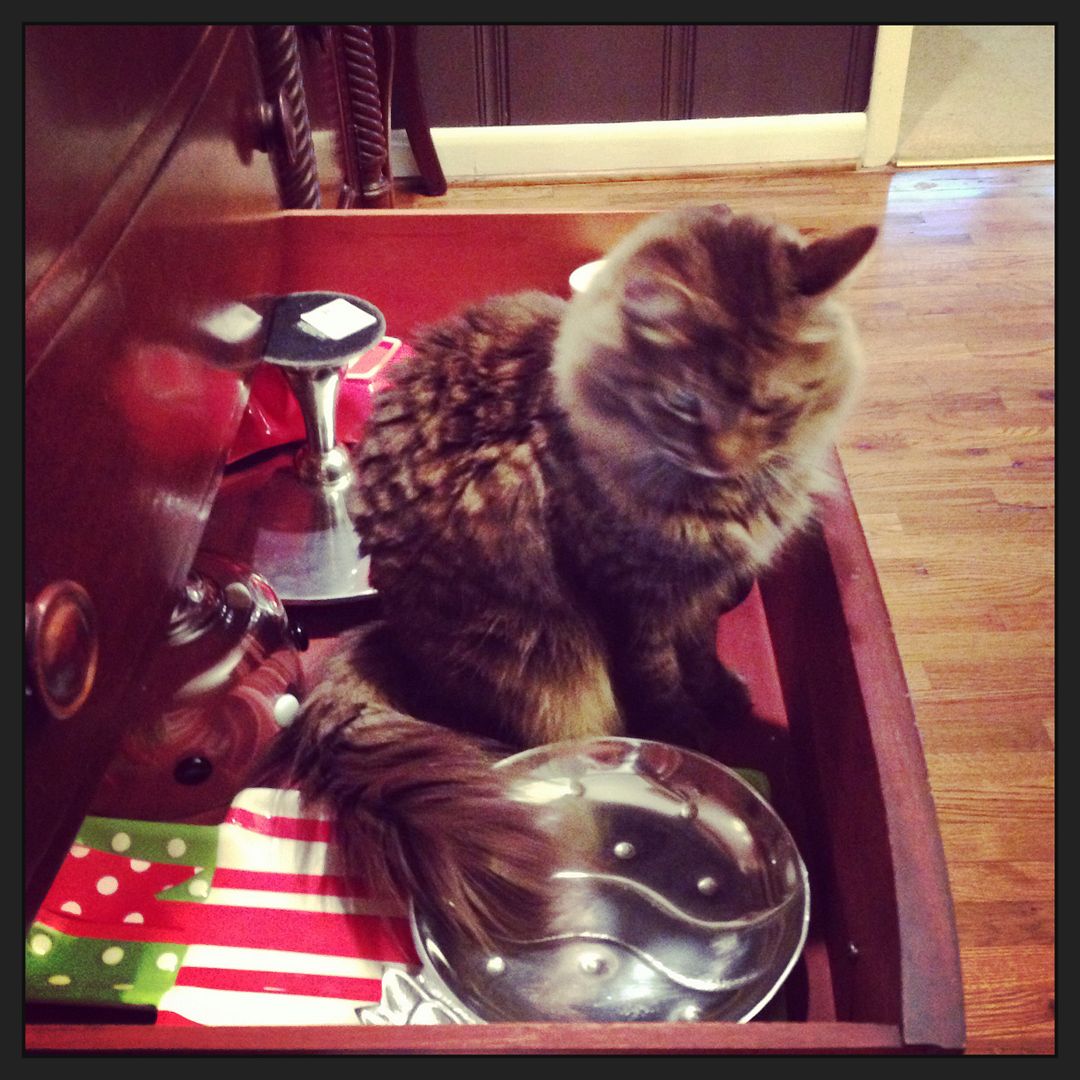 LOVE this casual Christmas place setting!
I stacked 3 types of plates--my every day china plate, a striped or polka dot salad plate, and an ornament shaped dessert plate. Top that off with some gold flatware and you are all set!
Wrapping is basically finished!!
Despite the fact it is gloomy out it is really hot here right now (I'm talking 75). I'm not complaining, although the gloom doesn't do my front door justice. It is SO glittery!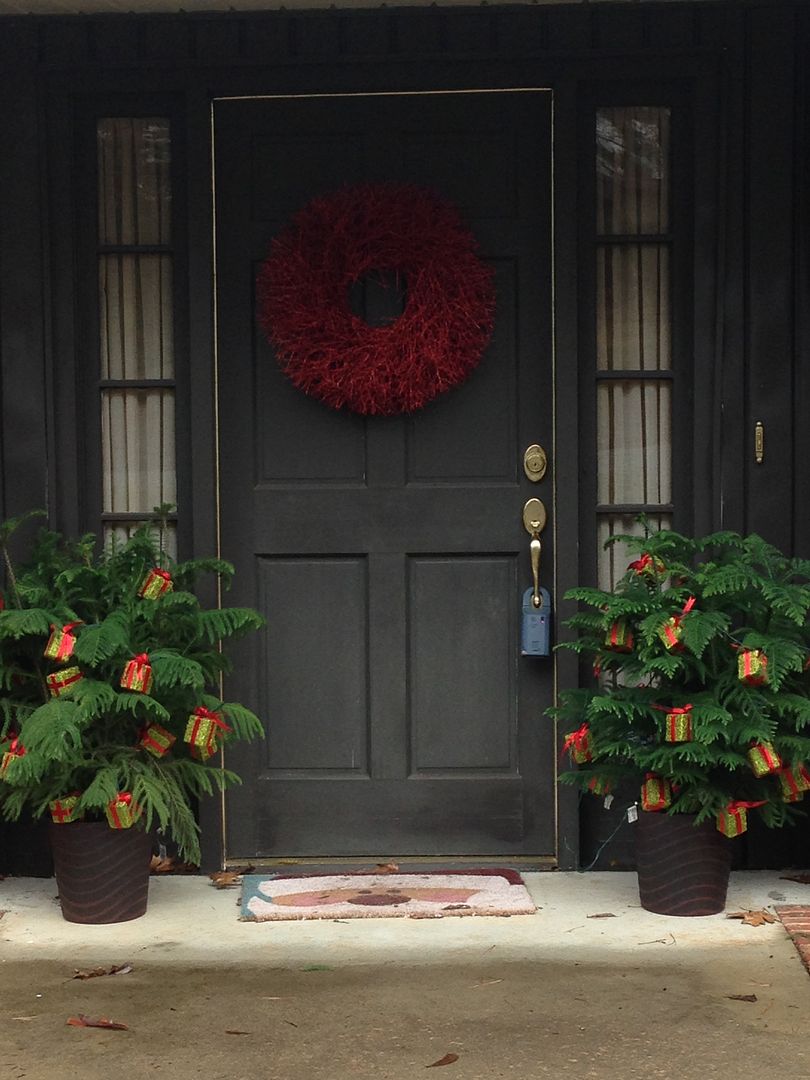 LOVE the glittery snowflakes! So does Stella!
I'm digging the coffee bar, of course, because of the purple!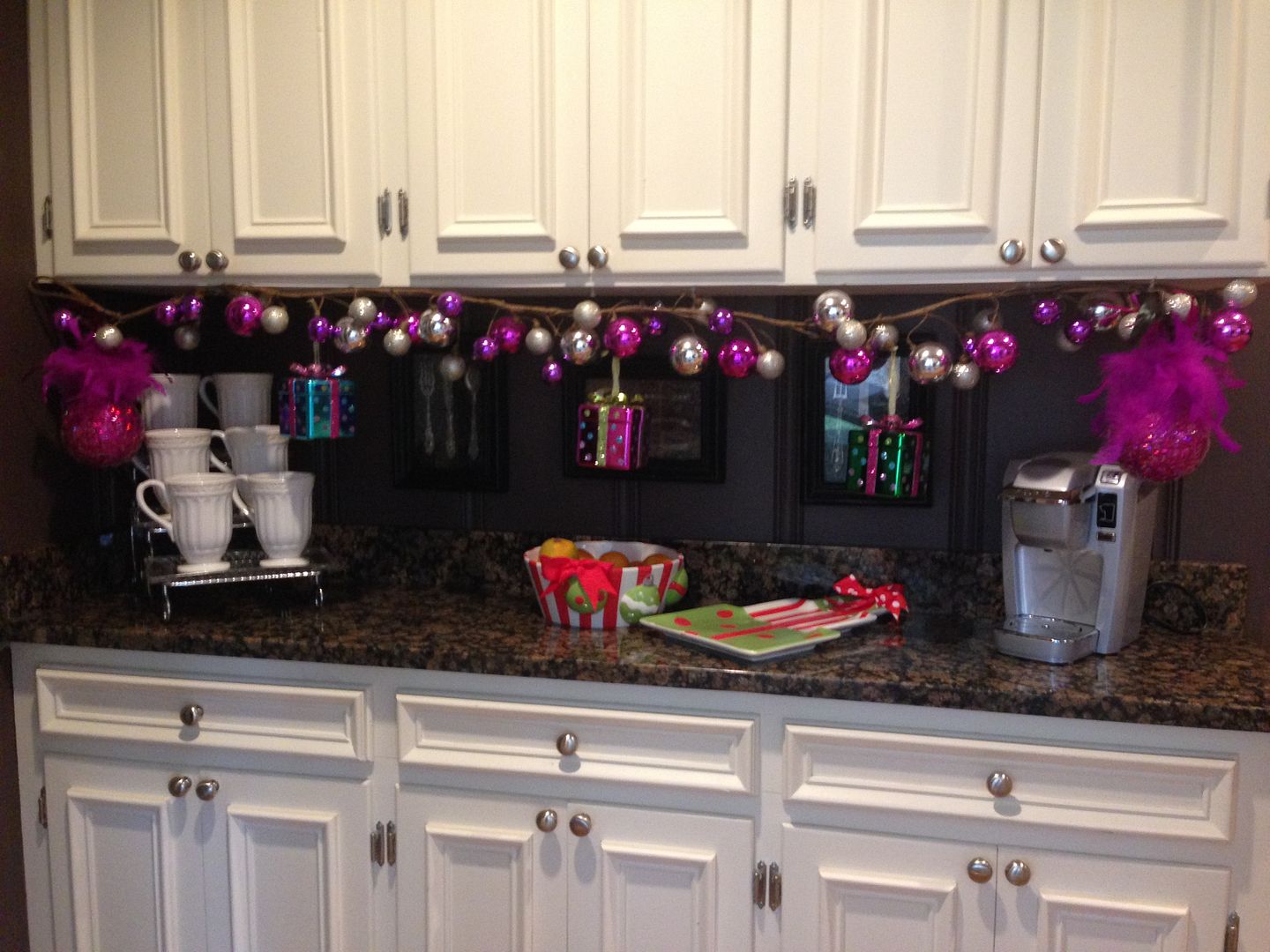 Even though I'm not hosting any holiday parties this year, I always do a table setting. These are simple vases with split peas and gold candles!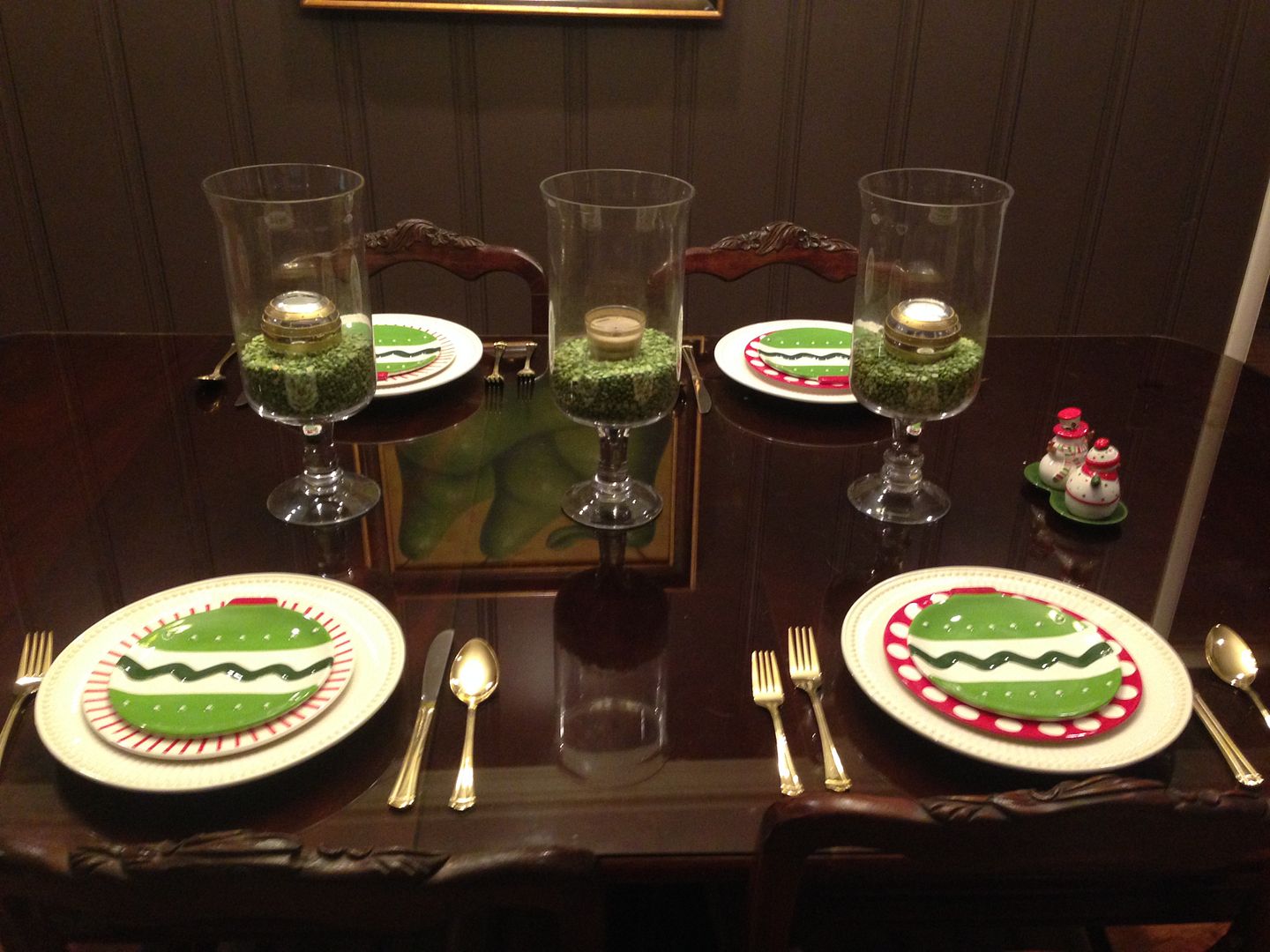 The stockings were hung by the front door with care...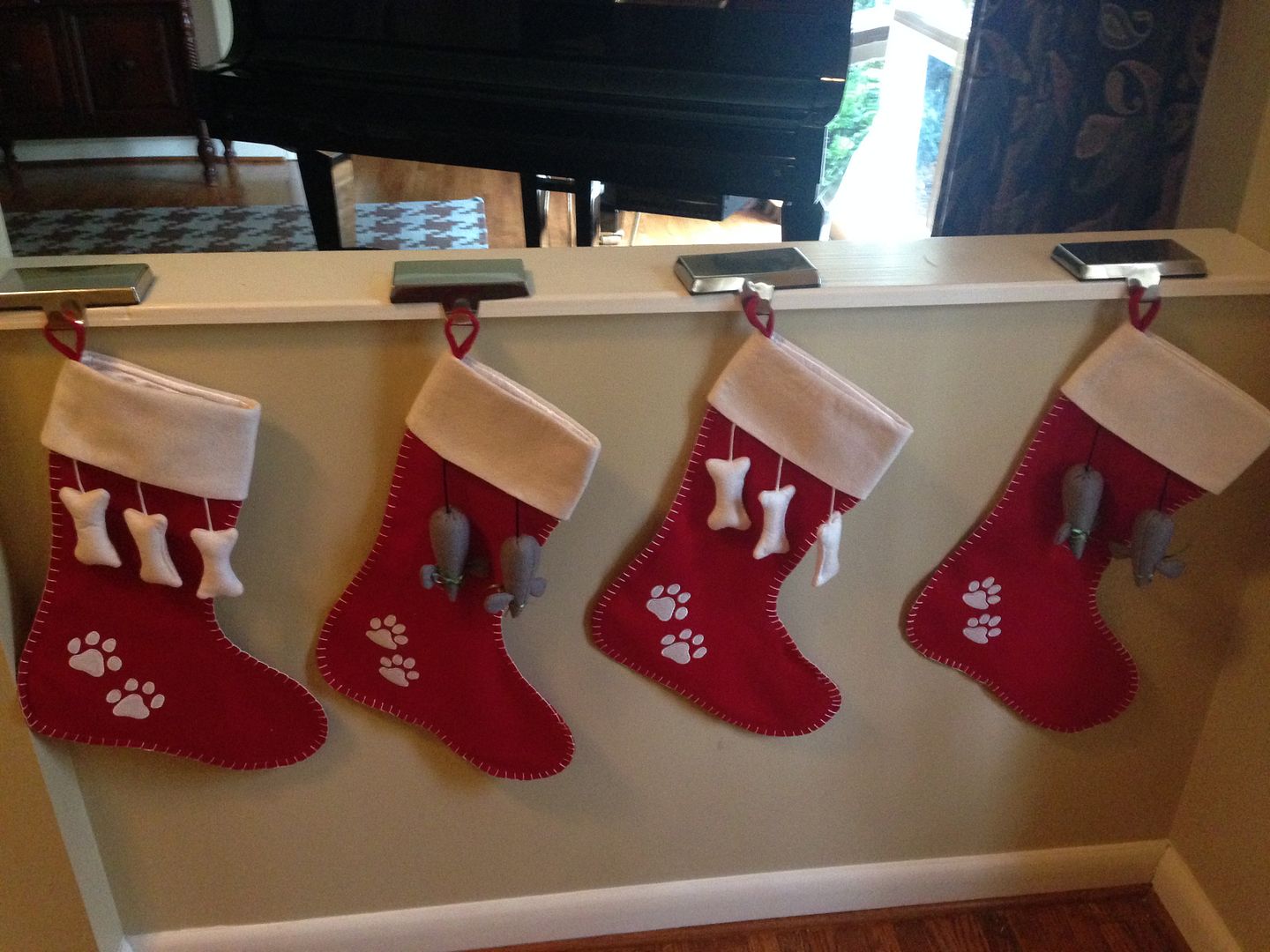 Have you gotten all of your decorations up? How early do you start decorating for the holidays??