This week, hands down, I'm loving weddings. Not only is my cousin Ashley getting married but so is my sweet friend Laney. I can't be there for her big day, which makes me sad because she was actually with me when I got engaged! I know she will be gorgeous and that her wedding will be an absolute blast, and I hope she knows how excited I am for her!
Since I'm on a wedding high today, I thought I'd share with you some of my favorite wedding memories from weddings past: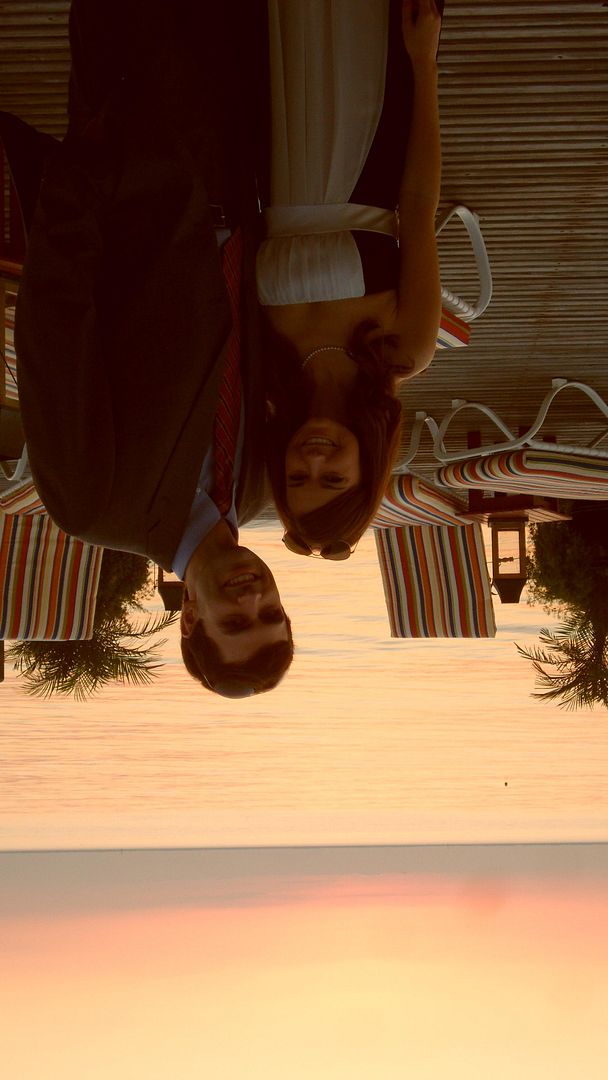 Alana's wedding at Dorgan's Inn in Fairhope, Alabama, was nothing short of a fairy tale. I give it best location, hands down. The sun was setting as she said her vows and we danced under the trees and stars next to the ocean. It was truly magical!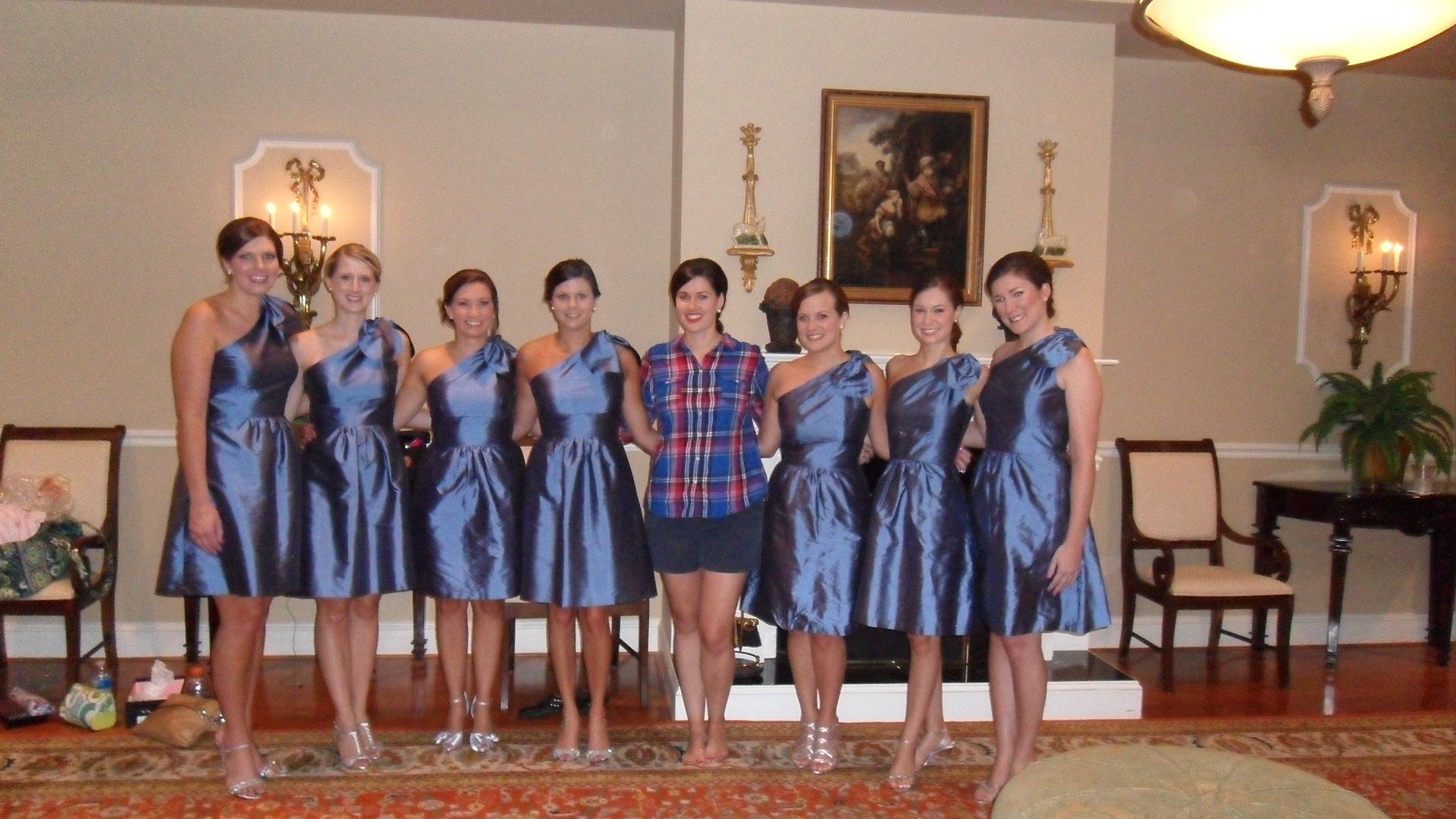 I have been a bridesmaid 8 times I think. Ellen's bridesmaids dress was by far my favorite. It was SO comfortable, yet stylish! I have to admit the pockets were the very best part--it was great to have my phone and lipstick with me instead of carrying around a purse. Well chosen Ellen, well chosen.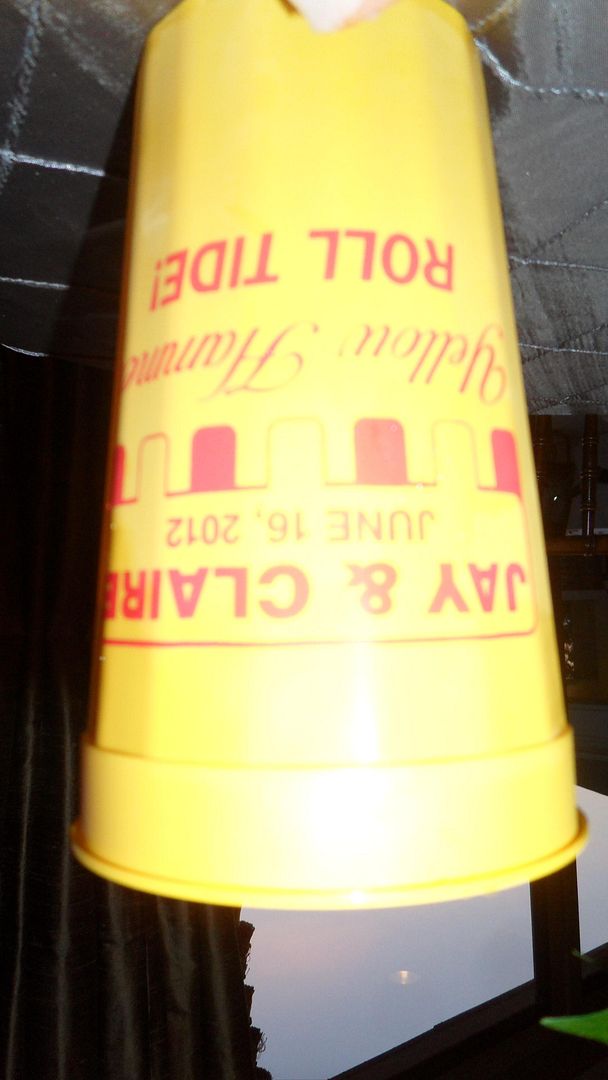 This is not the greatest picture, which is a shame because I took about eleventy million pics at Jay and Claire's wedding. I went with the picture of the cup because hands down, the yellow hammers that were served at this wedding were the best wedding idea ever, in the world. Yellow hammers are a popular game day drink in Tuscaloosa and they come from Gallette's, served in these same cups. My mind was BLOWN when we arrived at the reception to be greeted with a tall yellow hammer. I would expect nothing less from avid Bama fans!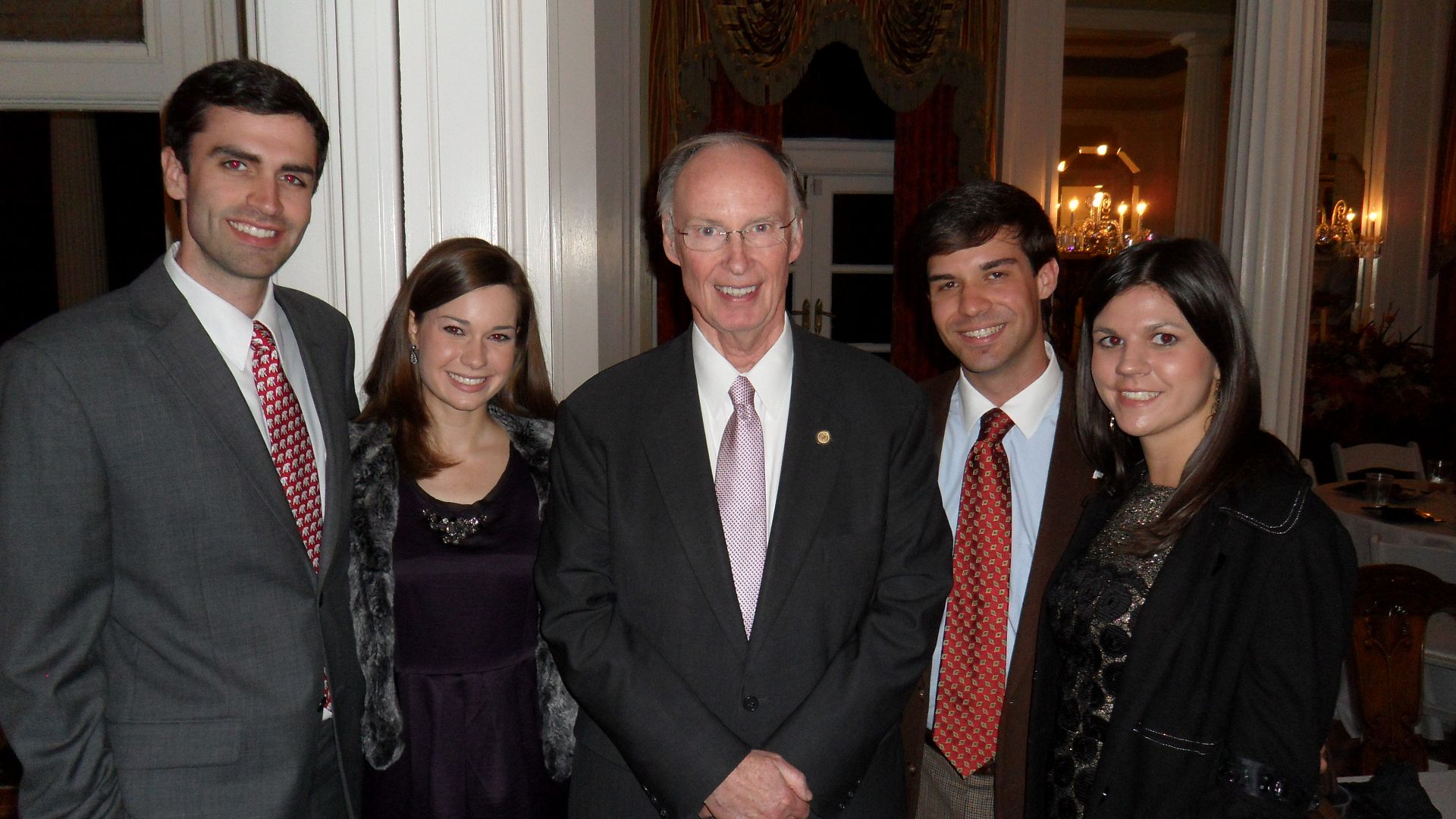 Coolest rehearsal dinner venue? Why, the Governor's mansion of course! Zach and Kelly were both working for the Governor when they got engaged, so what better place to celebrate than the mansion! This is actually Jay and Claire, not Zach and Kelley, but that is in fact the governor of Alabama.
Jennifer's rehearsal dinner centerpieces are darling! They were all different and represented something special to the couple. Since Jennifer and I went to law school together, I chose to sit at the law school themed table. (Think I've been to a lot of weddings? Well, next year I'm going to lots of baby showers--and Jennifer's will be one of them!)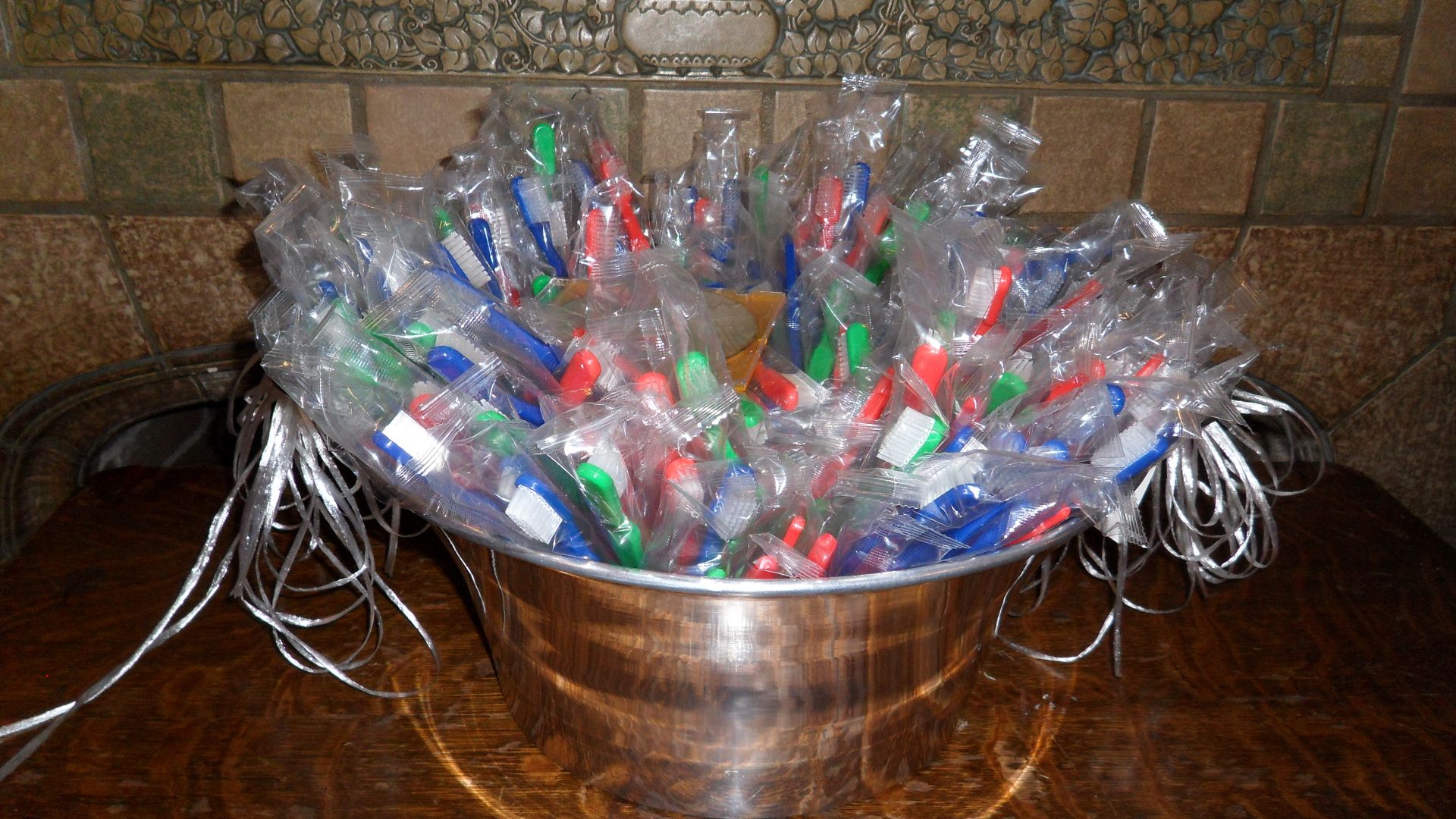 LOVED these favors at Strudd and Allison's wedding: toothbrushes with the bride and groom's names on them! Perfect for the couple that met in dental school, don't you think?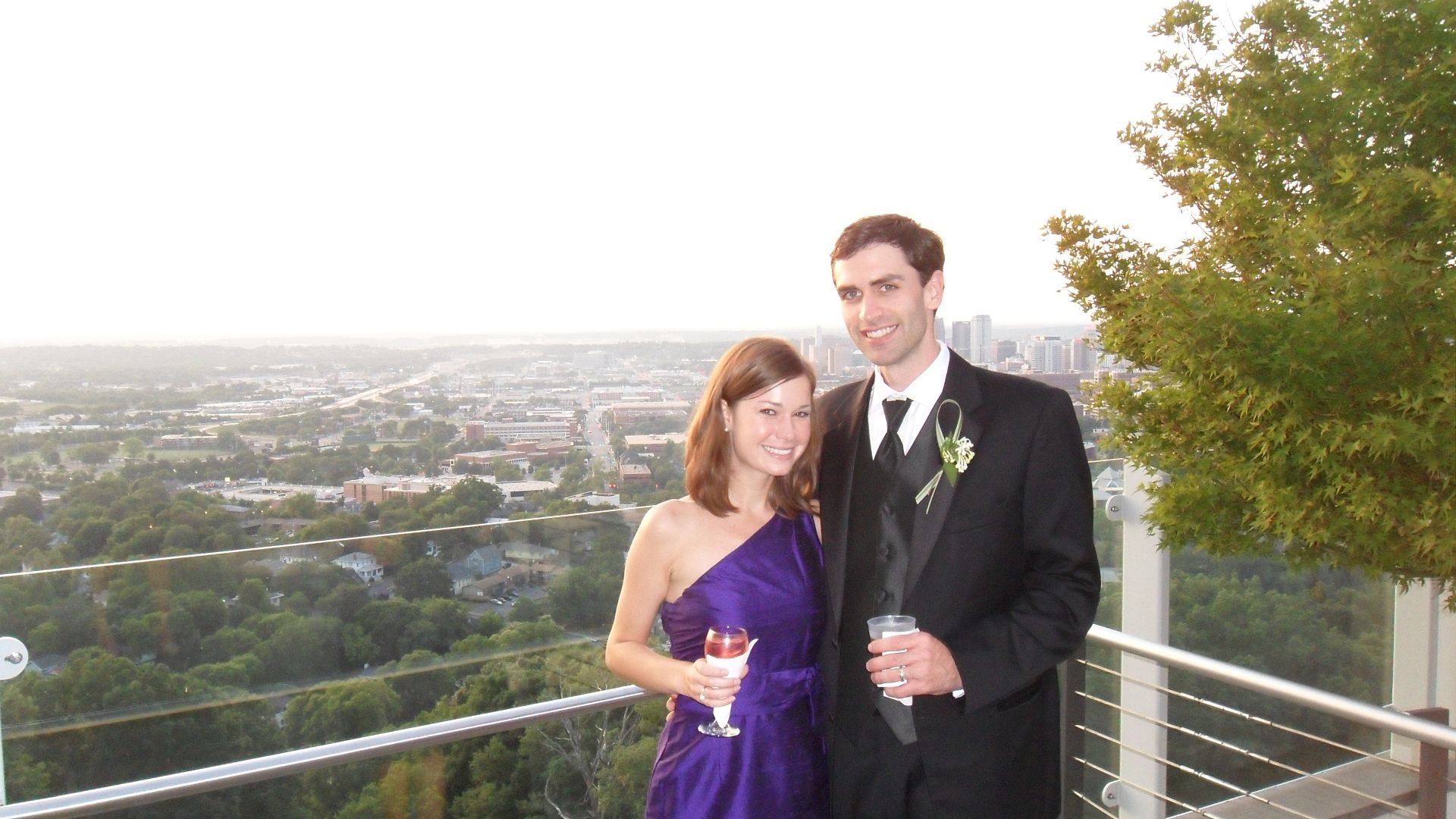 I have been to A LOT of amazing wedding receptions and I really can't choose a favorite, but Jess and Brittany's was one of the best. I'm giving them the edge due to the amazing view, the fireworks, and the band that played Nelly songs. (I'm showing you this picture of the view because I look good in it--the ones later, after I started dancing...not so much)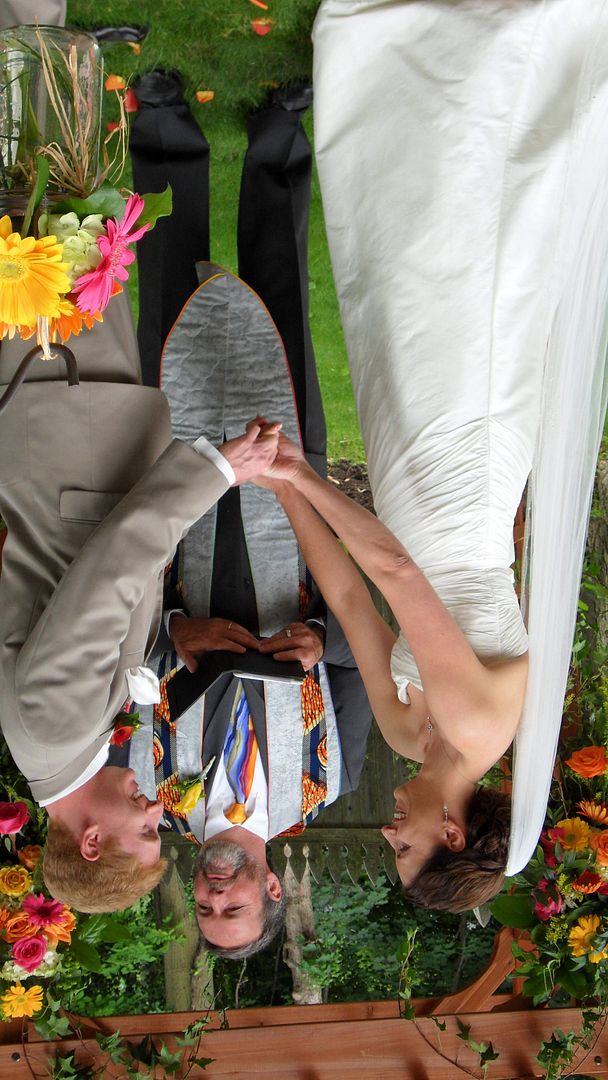 OMG, Frankie and Becka's wedding. Her DAD was also the officiant! His sermon was so sweet and truly personal and Frankie and Becka were having a blast up there while he spoke. Loved it! (Becka is also on the 2014 baby shower list!)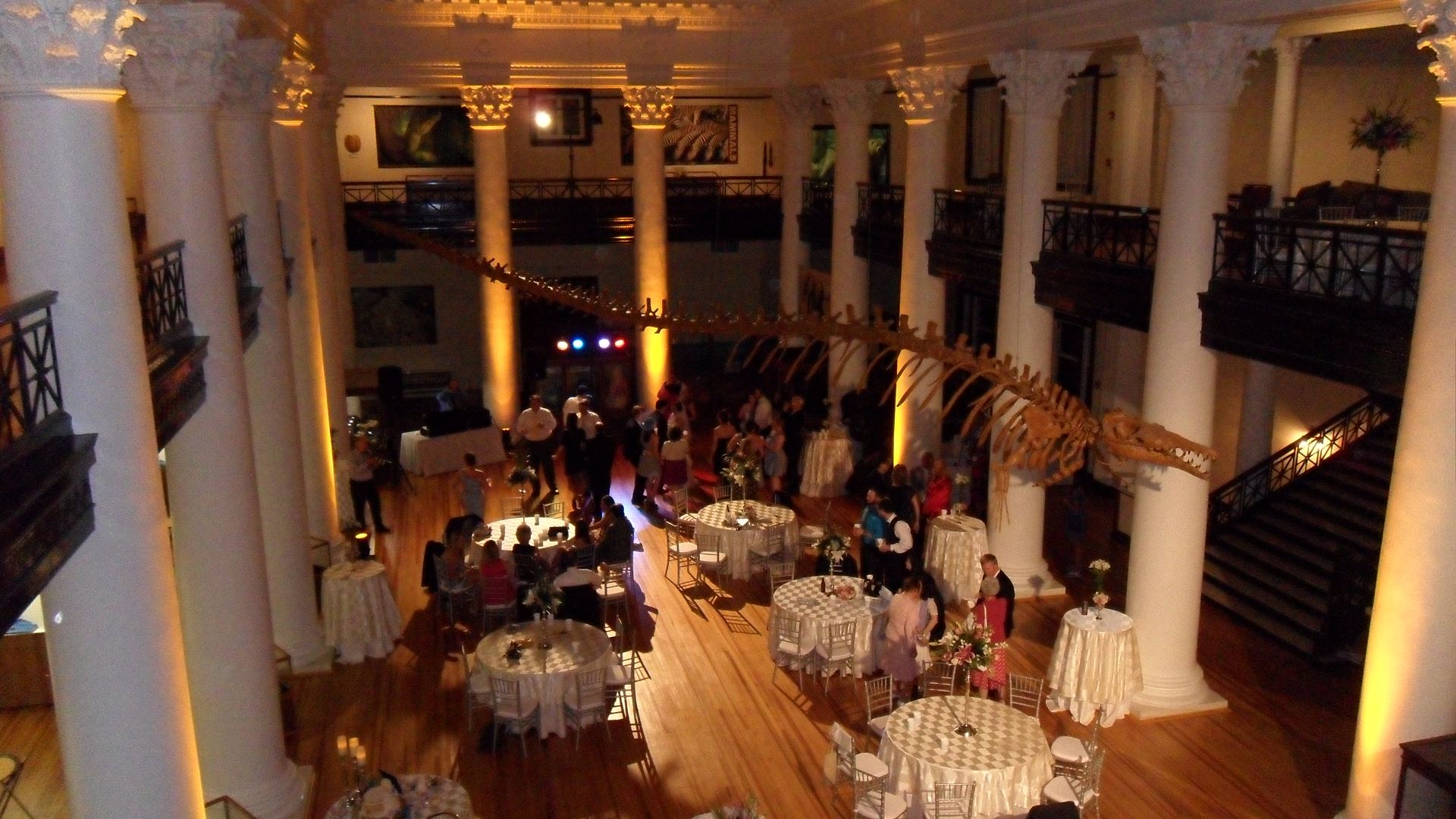 Bradley and Laurie's wedding came complete with a dinosaur. Pretty cool if you ask me!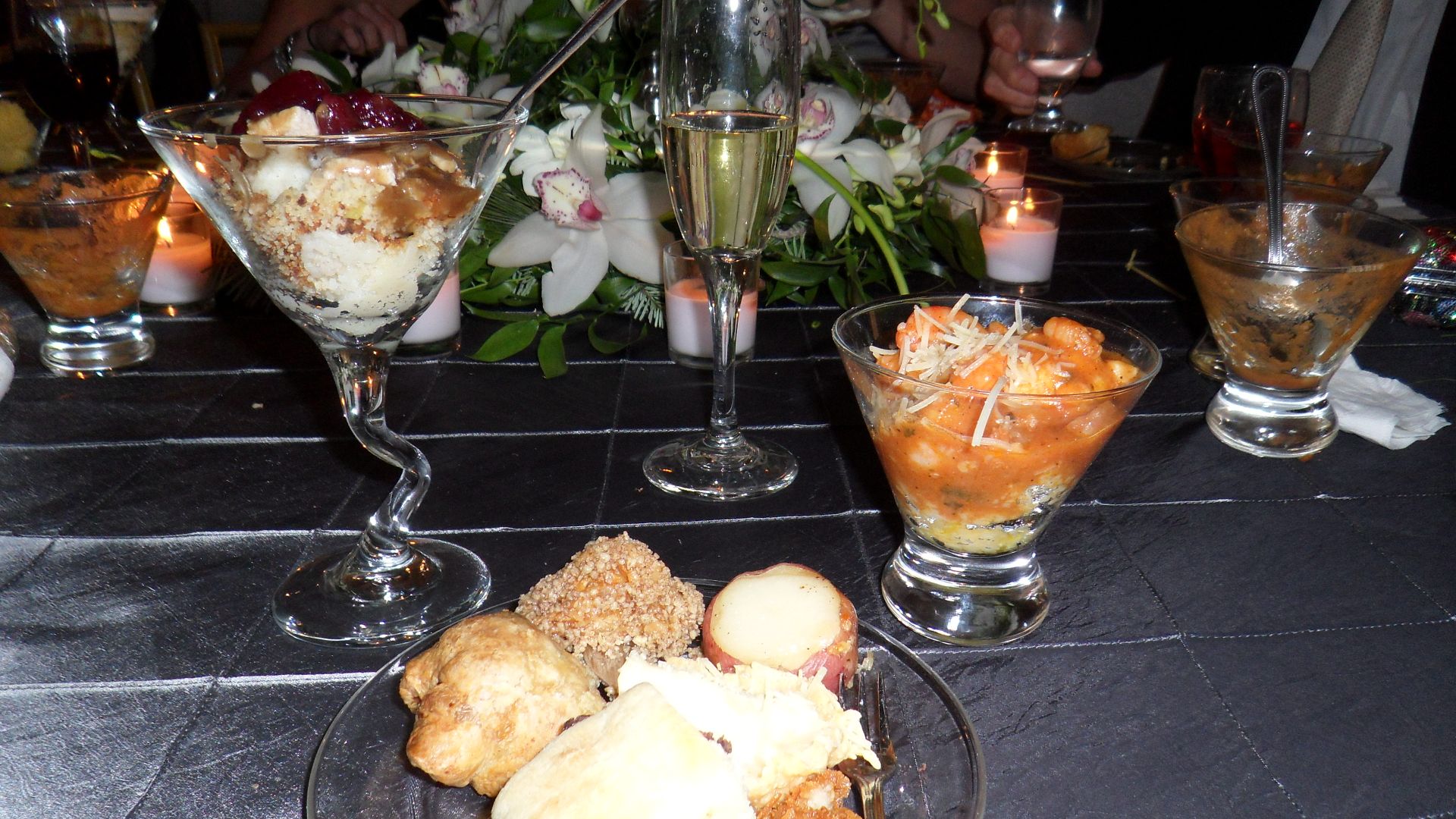 The food at Kendall and Chris' wedding has been my favorite wedding food ever--no questions asked. I mean look at this spread, right??? (Kendall is also on the shower list!)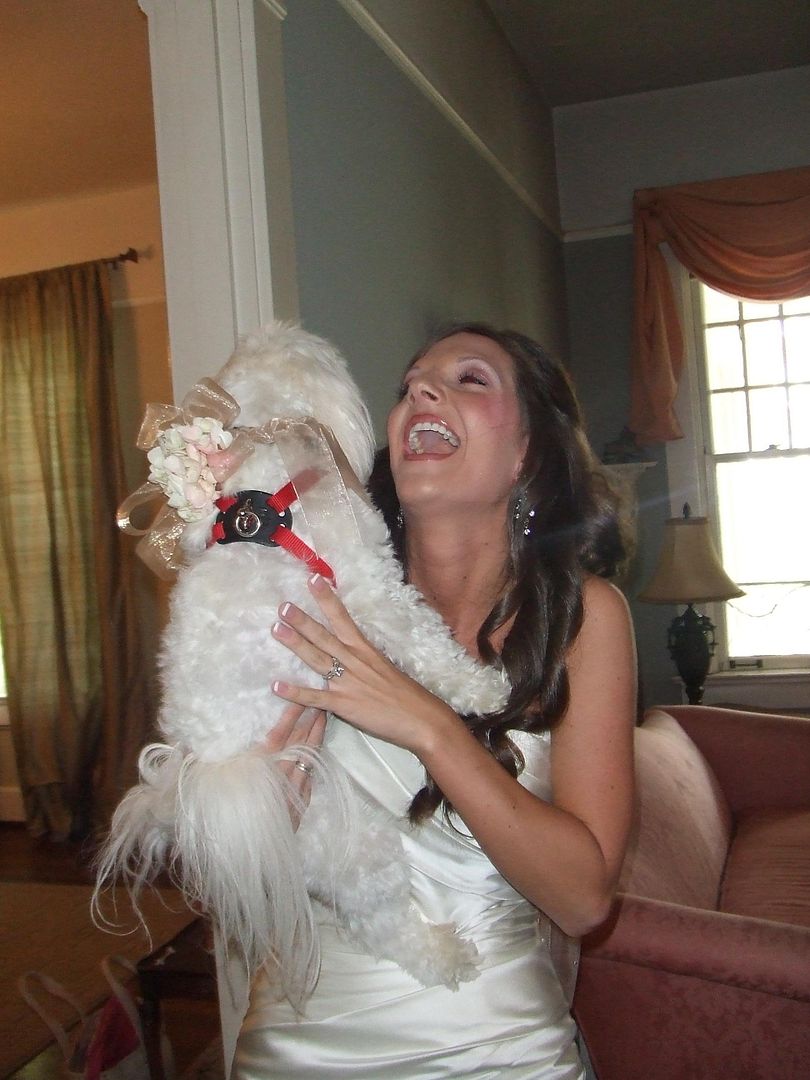 Deborah's ring bearer, Snuggles, was ridiculously adorable. I'm very hesitant about putting children in weddings and was even more nervous when Deb decided to have her precious pooch in hers, but he was the proudest little thing. I was in the wedding so I don't have pictures of his walk down the aisle with the precious flower girl, or of him standing in the chair while watching Deborah walk down the aisle, but as a dog lover, it is one of the sweetest things I've ever seen!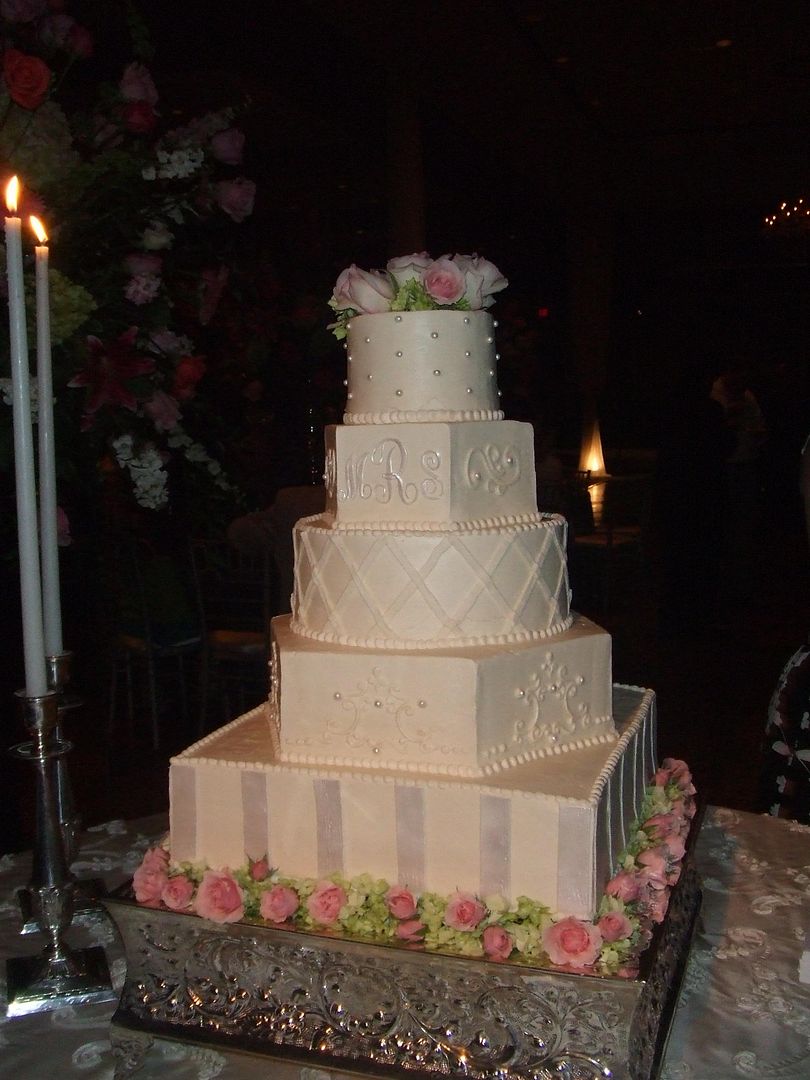 Stevie and Melissa's cakes are my favorite cakes--I mean can you blame me for that choice? Just look at these beauties! They tasted great too!!
Wow--that was a lot of weddings, and I know I left so many out. I can't wait to show you pictures of Ashley's big day tomorrow, and I can't wait to see photos of Laney's! Happy Friday y'all!!
What are your favorite things about weddings???