Instead of moping around because our team wasn't playing this weekend, we decided to have a quick little vacation to Chattanooga, TN. It's only about an hour away from home and we had a deal from Living Social that included hotel, $50 off dinner, breakfast for 2, and a welcome plate and champagne. We headed up on Saturday around lunch time and honestly had the best time! Sometimes it's just nice to get away together with no stress, no agenda, no plan, and that's exactly what we did. We pulled into town and just drove around, checking out the sites. We wandered in and out of shops, checked out some antiques, grabbed a drink to keep us warm, and enjoyed time to ourselves. We even went to Ruby Falls, a natural waterfall deep inside of a mountain. We really just wanted to check out the view from atop Look Out Mountain but the first place to stop on the winding street was the parking lot for Ruby Falls. After admiring the view we went inside to check it out and got roped into a tour. I had never been there before and Forrest had been years ago as a kid, so we were both game. I didn't realize how deep inside the mountain we were and honestly I got a little claustrophobic, even though there was plenty of space and plenty of air. The guy that discovered the falls crawled around on his belly for like 17 hours to find the falls--no sir, I would never do that. The formation in the cave were so beautiful. I'm not really into all of that kind of business but I can't deny that it was really cool down there. The falls itself was pretty neat as well, aside from the light show and Christmas music blaring. The tour wasn't long and overall I really enjoyed it.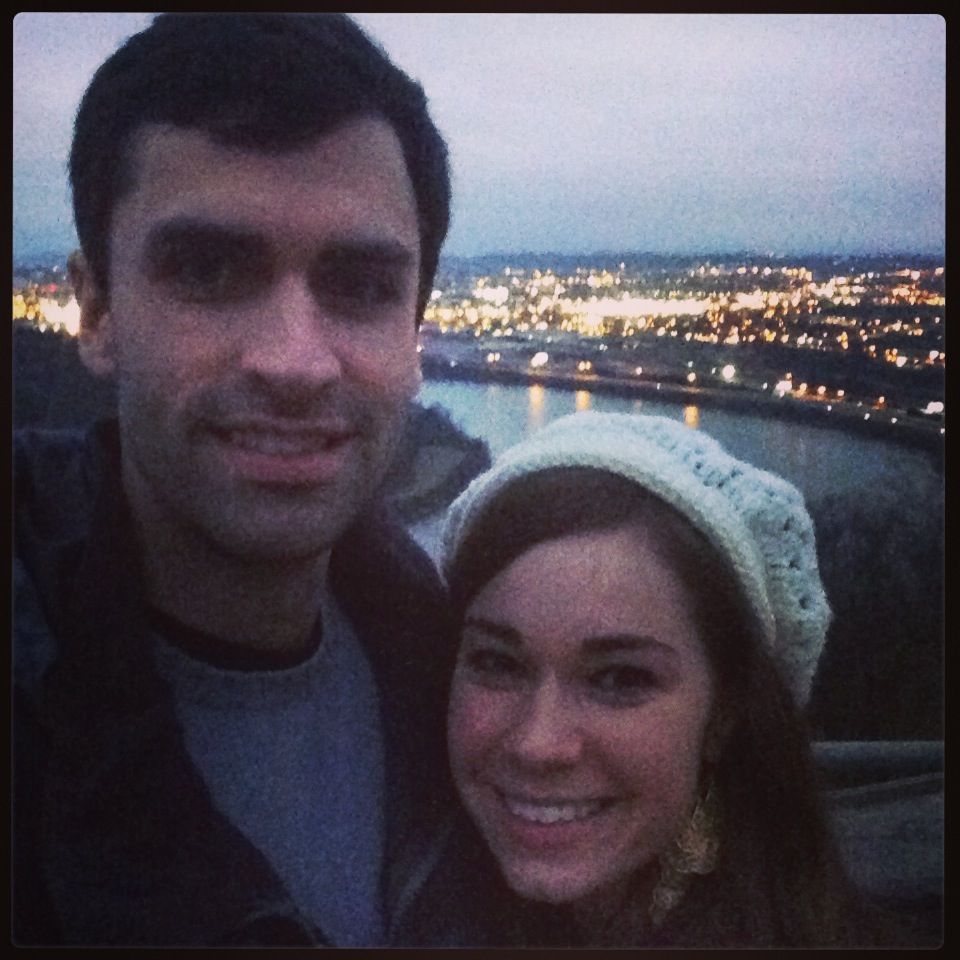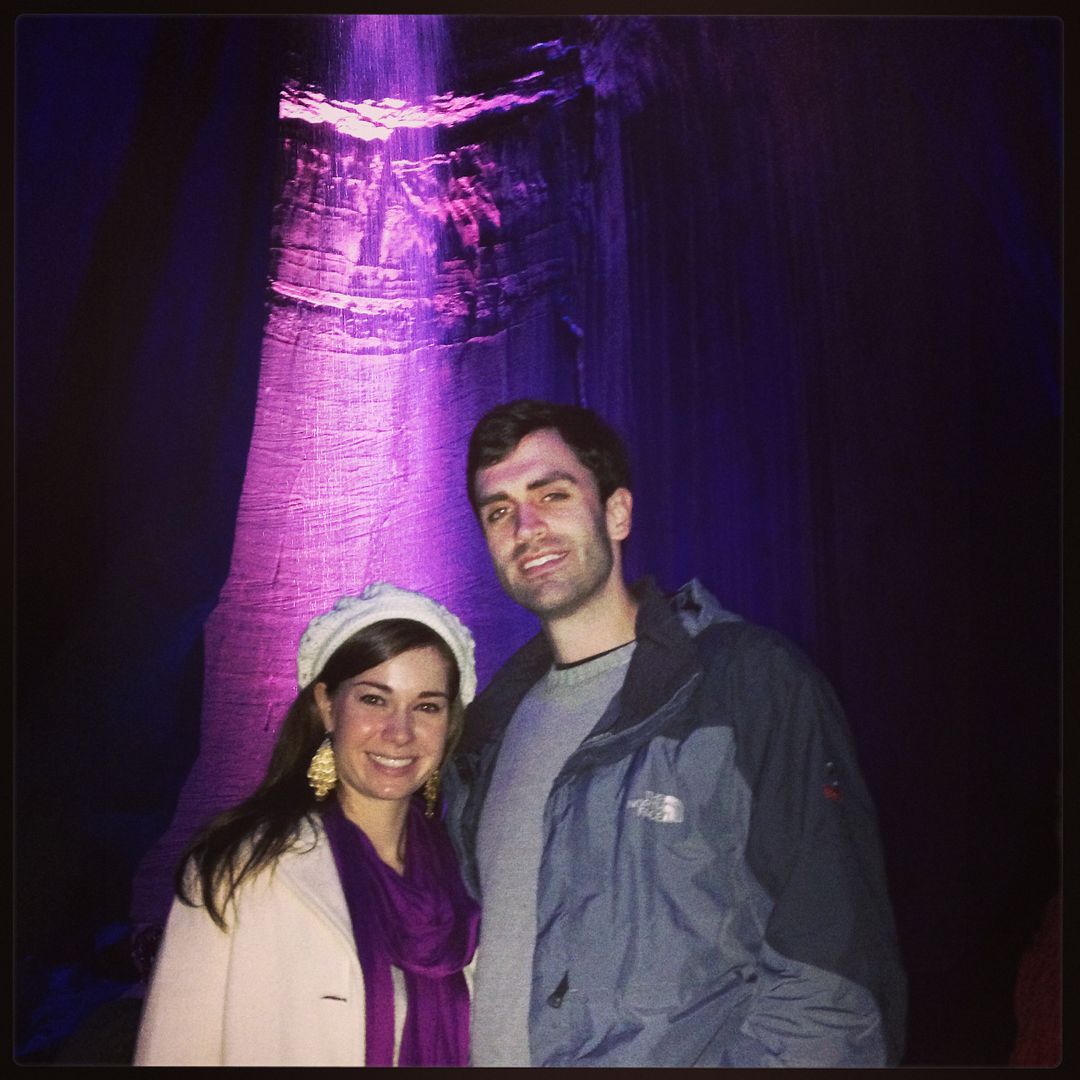 After our cave exploring we went to the
Stone Fort Inn
to get ready for dinner at
TerraMae
, First of all, I can't say enough about the Stone Fort Inn. It is what they call a "luxury" bed and breakfast and I totally agree with that description. Our room was huge, with an en suite bathroom complete with claw foot tub and separate tile shower. There was even a Jacuzzi tub on the balcony! We were greeted by a roaring fire in the fireplace, a bottle of champagne, and a yummy snack tray. Dinner at TerraMae was definitely a high point. I had scallops over grits and Forrest had a bison ribeye. We topped off the evening with chocolate pound cake!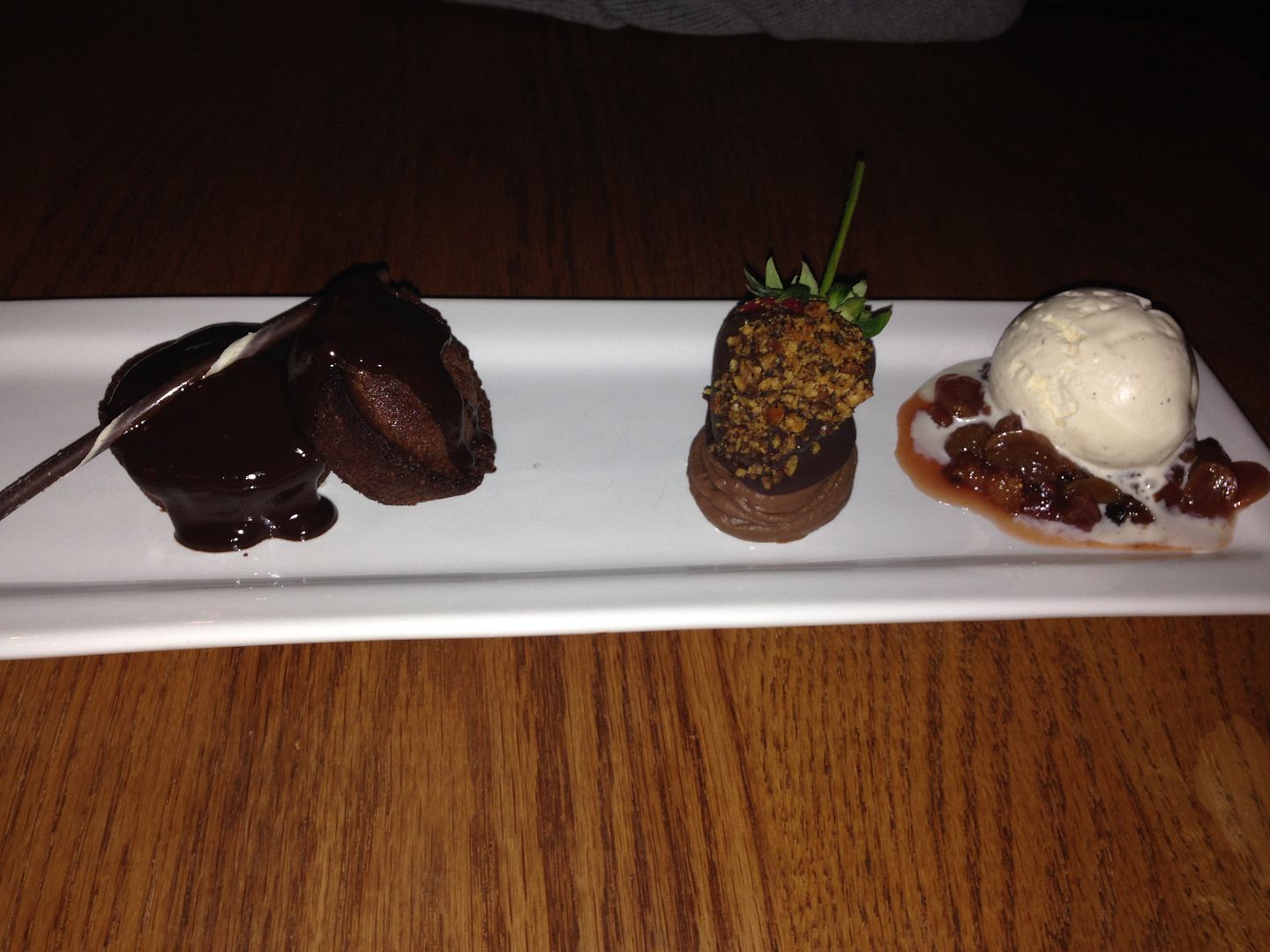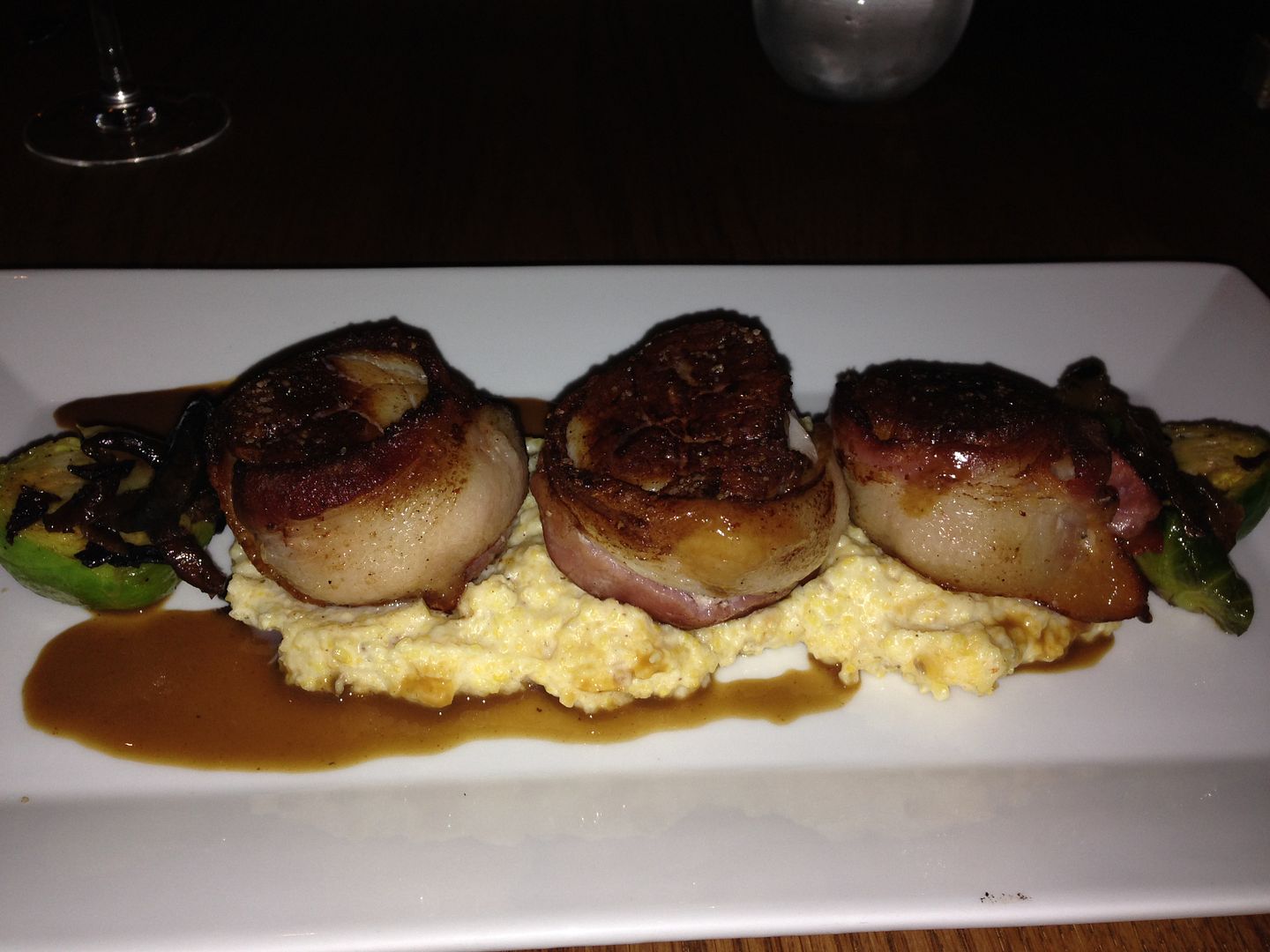 On Sunday we walked to the nearby
Basilica
for Mass and then back to TerraMae for brunch. When they told me upon arrival that they had chicken and waffles I had no idea what I was in for. The dish was so splendidly displayed that several people in the restaurant took a picture of my plate! It was my first chicken and waffles experience and I have to say it was to die for!
The weekend was such a success that I hope we do more of those quick weekends away in the future. It was a great way to escape the hustle and bustle of every day life and just be together. Happy Monday!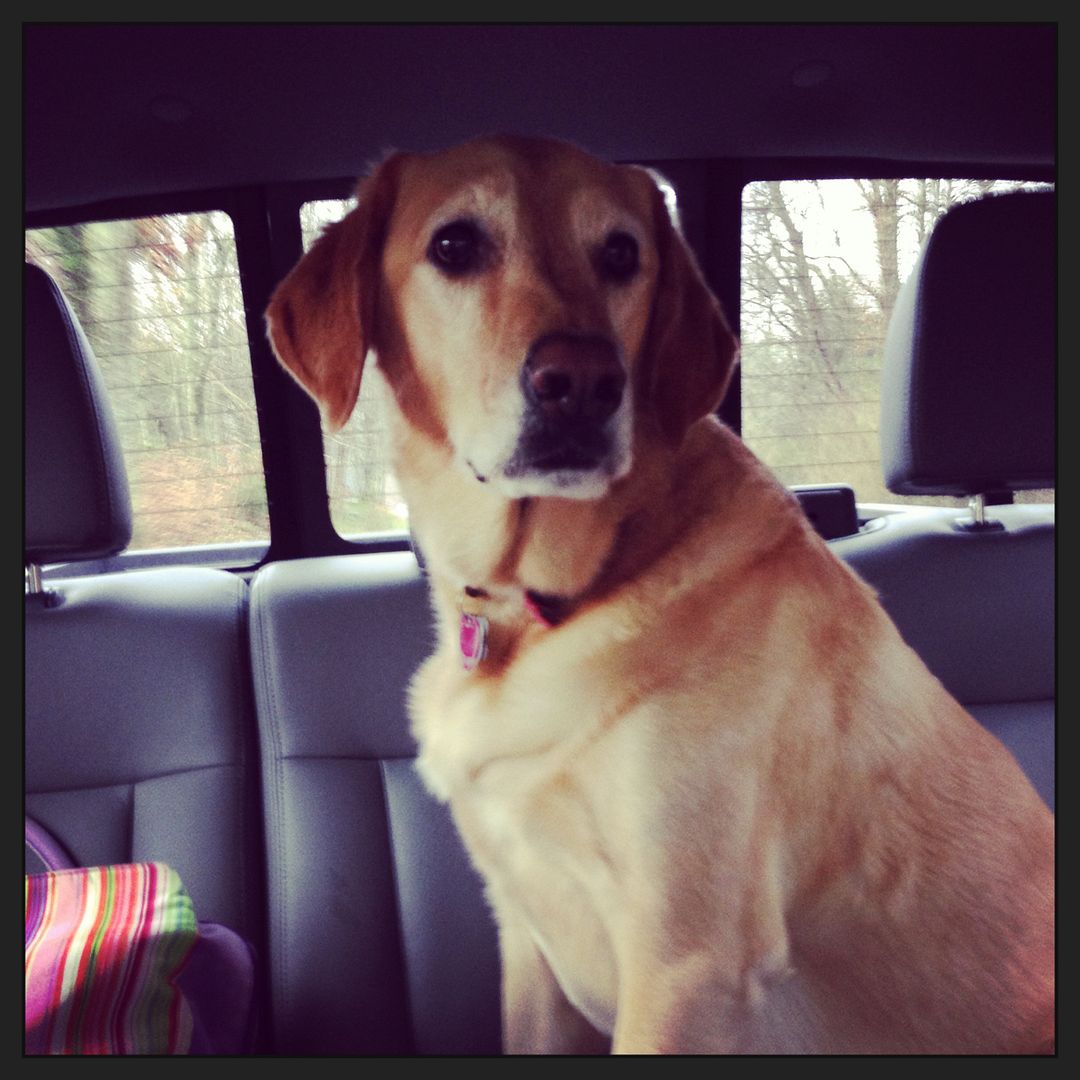 Sonny was excited to spend the night with his grandparents!!
Where do you like to go for a quick weekend get away??