Happy Friday friends! My oh my what a week we have had!! In an effort at getting some normalcy around here, let's get right to what I'm loving this week, shall we?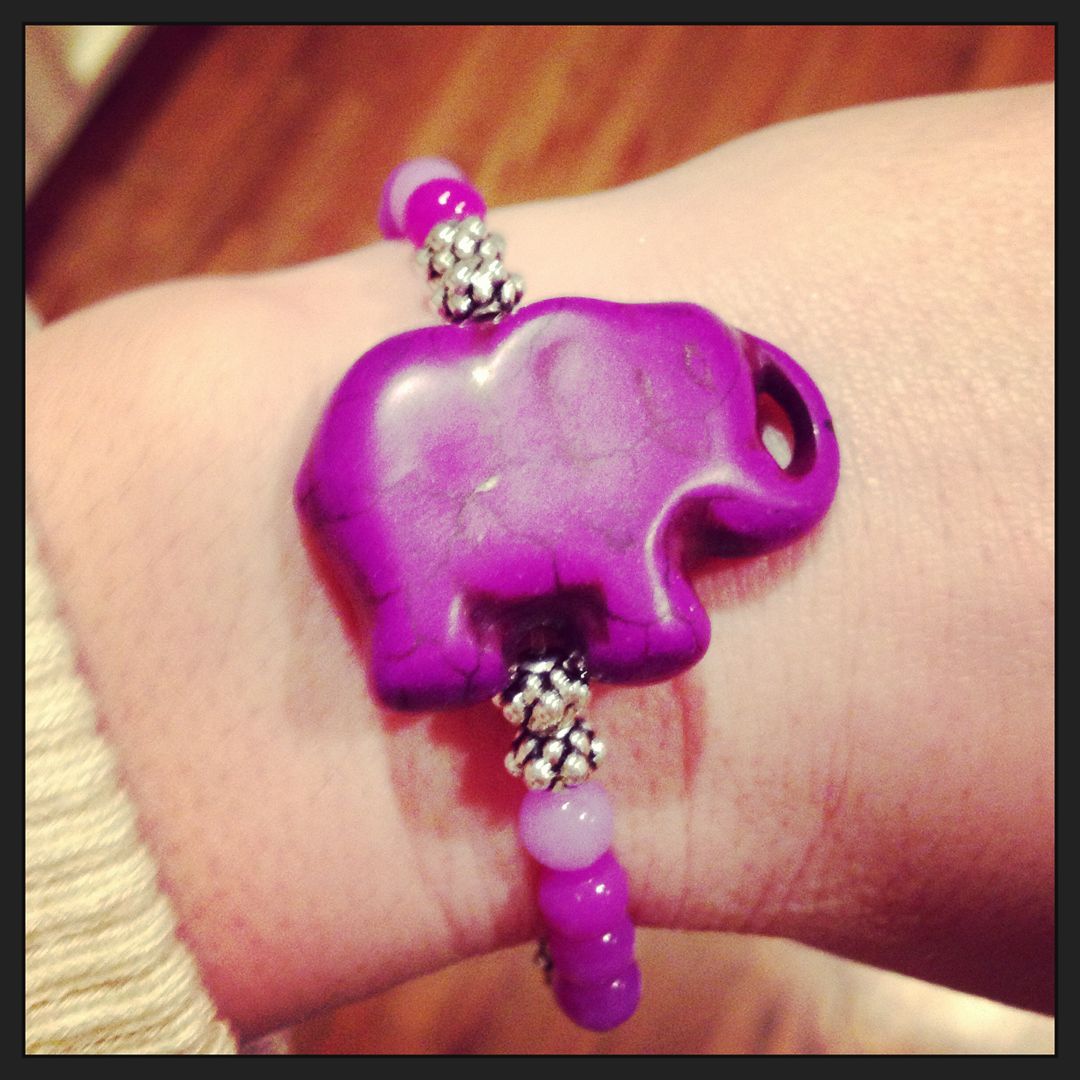 I am LOVING and have been loving Jenny's amazing jewelry designs at
Hole in Her Stocking
!! She sent me this bracelet back in November and I absolutely love it! She knew I loved purple and elephants, so voila! She also does other shapes, such as crosses, big flowers, skulls, etc, and all of her designs come in many different styles and colors of beads, and also simple metal bracelets with charms, etc! The greatest thing about Jenny's jewelry is that it is cute and functional but a little different--not your standard stuff that you see everywhere, you know? However, they aren't so "out there" that you wouldn't want to wear them every day, like to work or to church. I wore this bracelet by itself and also stacked it with other silver bracelets--darling!! She has so many other designs and styles you are sure to find something you will love! Jenny also blogs over at
Dancin' With a Dolly
--make sure to check her out! She is offering YOU, the fantastic Bailey Dailies readers, a 20% discount with the code NEWYEAR, so you really have no excuse to check her out! If you order from her, tag me on twitter or Instagram when you picked out!! Hooray for new jewelry!!