I think I'm a girl that is always on top of things. I've got my finger to the pulse, you know? I'm very observant and can generally tell when something is up. I'm totally questioning that now because it turns out that my husband, friends, and family have all been lying to me for weeks. I found out last Saturday--when they had me a surprise 30th birthday party!! I don't exactly know how it all went down but I do know that Forrest decided to do it and enlisted Farrah, Kelly, and my mom as his accomplices. I thought we were going to dinner in Birmingham with the Hayes and the Carrs to eat at one of our favorite restaurants and celebrate my birthday. Made perfect sense--my birthday had fallen on a Monday night so we had to wait to go out. The Hayes were going to pick us up and we were going to drive to the Carrs to ride with them, because they were the only ones with a vehicle that could fit all 6 of us. Again, nothing weird there. So I get out and bound up the stairs of the Carr's house and open the door to see swarms of people. Actually, the first person I saw was Brandi who was taking pictures and then I noticed that people were behind her. I was really shocked and scared and had no idea what was going on. Denise screamed "Happy Birthday" and then I finally got it--this was a party for meeeeeeeeee!!! And what a party it was! The house was packed with over 80 people, including my brother who came in from Atlanta and my friend Randi from Tuscaloosa! They had all of my favorite game day foods for everyone to share, they decorated with my favorite color (purple) and even had me a 2 tiered, funfetti birthday cake--my favorite! To top that all off, there was a room full of presents!! Other than the fact that I spent most of the night in shock, with my heart pounding out of my chest (I promise you surprise parties are scary for the person you surprise), it was one of the absolute best nights of my life. Yes the food was great and the alcohol was free flowing (they even had a whiskey bar set up in the poker room!) and I got lots of presents, but it was the greatest night for different reasons. First of all, I couldn't get passed how much work and effort had gone into planning a night just for me. My husband and mom and best friends had been working behind my back for weeks to make this a night all about me, and I could see the effort. I will never be able to express to them exactly just how wonderful that made me feel, even if I tried every day for the rest of my life. Secondly, the fact that the house was full of all my friends, and I mean full, meant the world to me. Lots of my friends had just returned from the National Championship game in Pasadena, Alie literally had a baby 10 days before, and I found out later that the invitations came in late so people really only had 9 days notice of the party. Still, nearly everyone came. That is something that I will never forget. They say that after you get married, the next time in your life that everyone in gathered in one room to celebrate you is your funeral. I totally disagree. Have a 30th birthday party!! I will never forget how much love I felt that night, and that was truly special. I do not have low self esteem by any means, but to see everyone going out of their way just for me truly made me feel like a million bucks, and I will NEVER forget the way that felt. I know that I have the best family and friends (who are really good liars, actually) and that I'm important to them. What more could a 30 year old girl ask for?
Party pics, ripped of Farrah's facebook page!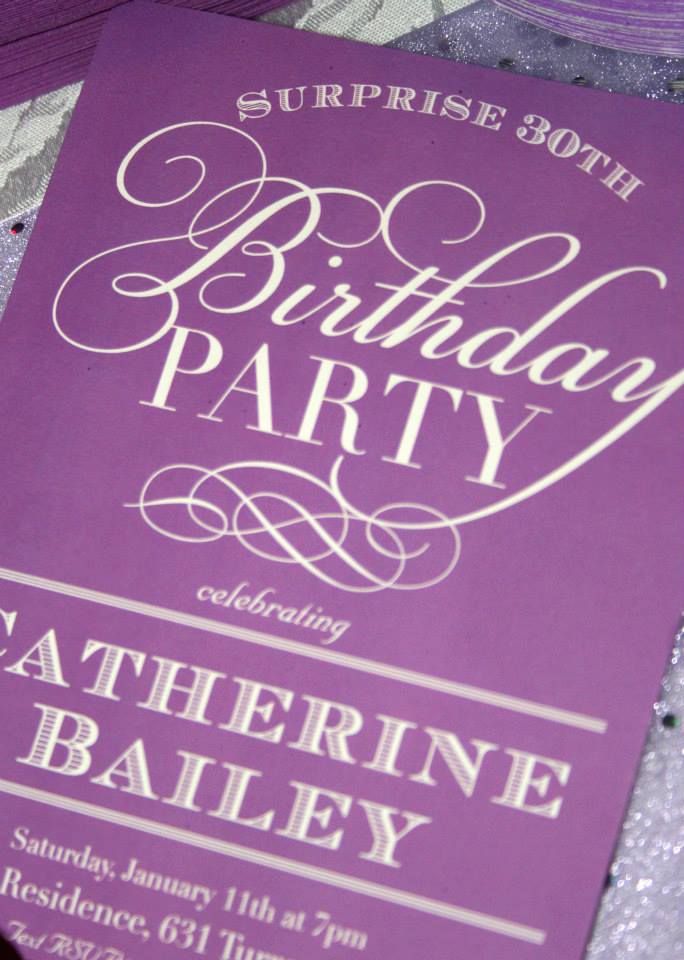 From what I understand, my husband picked out these invitations and mailed them out!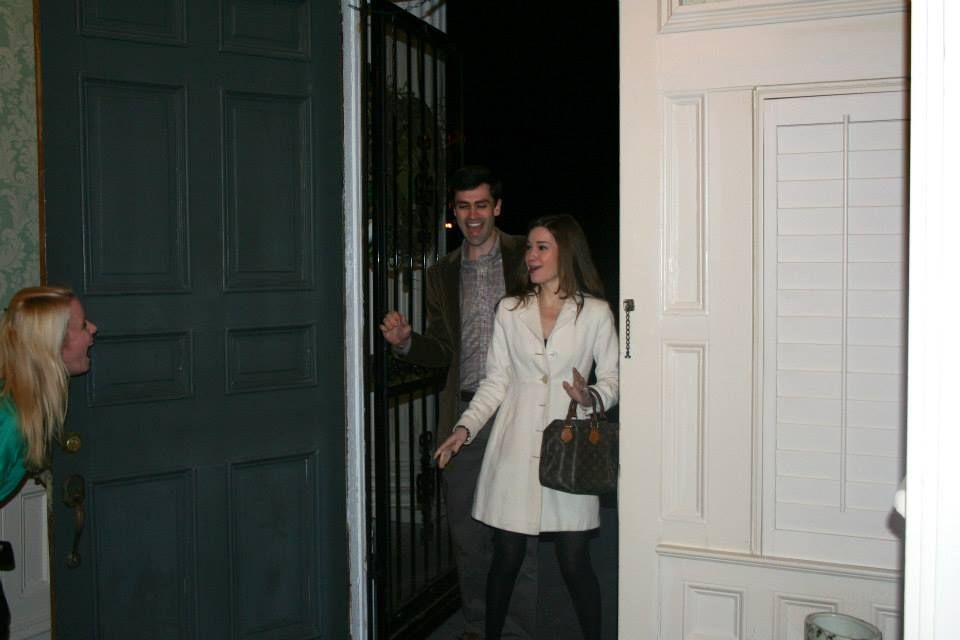 Um, what is going on Kelly? Are all these people riding with us to dinner?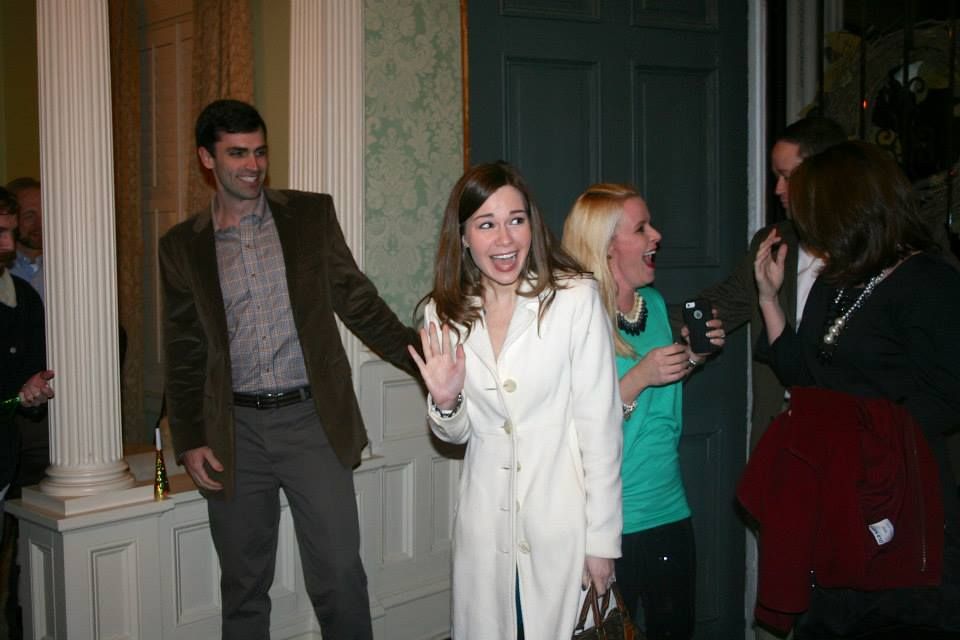 I'm still in shock while the co-conspirators congratulate themselves behind my back!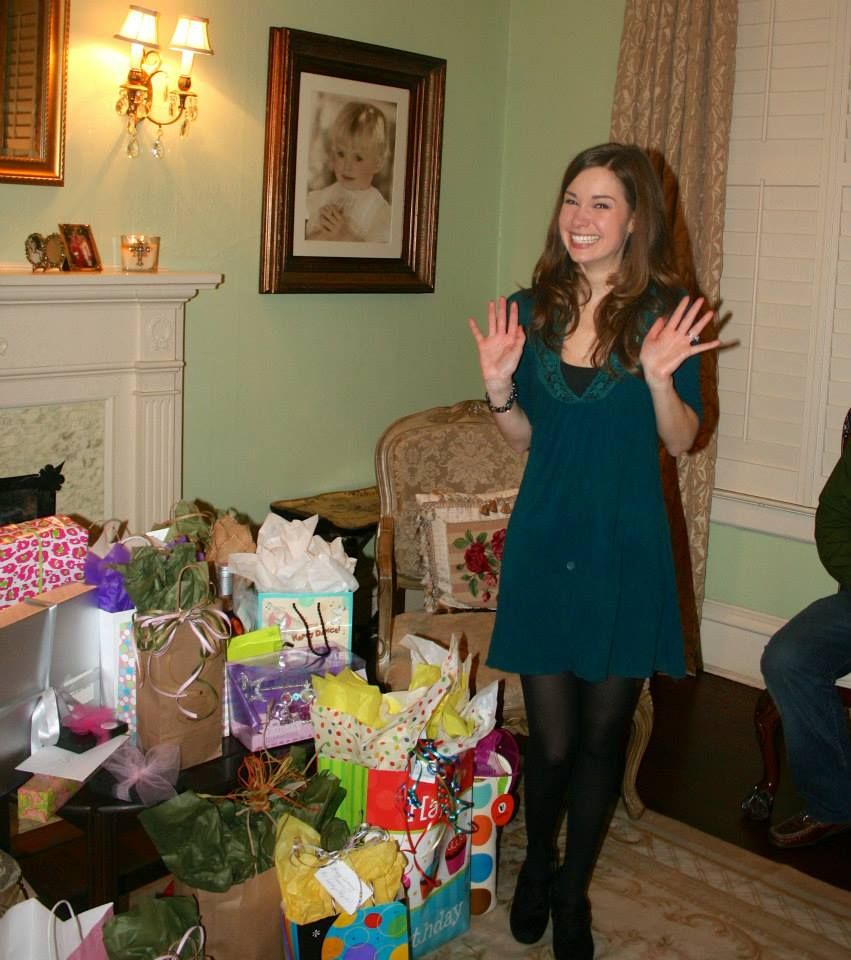 Yipee for presents! Friends, you did NOT have to do this but thank you so much!!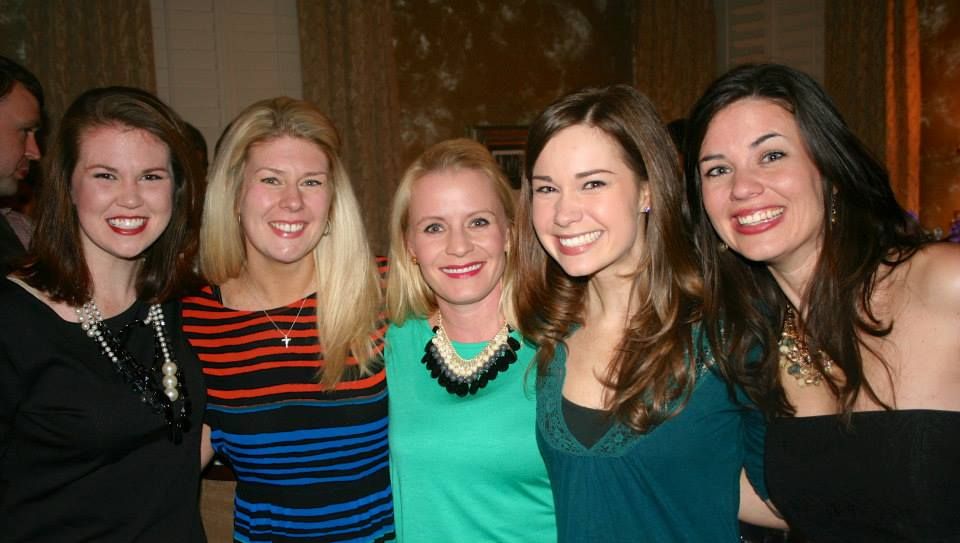 Just a few of my sweet sweet friends!!
Farrah, a co-conspirator; Amy, who had just gotten home from California; Kelly, a co-conspirator, the shocked me, and Jenny, who came all the way from Birmingham!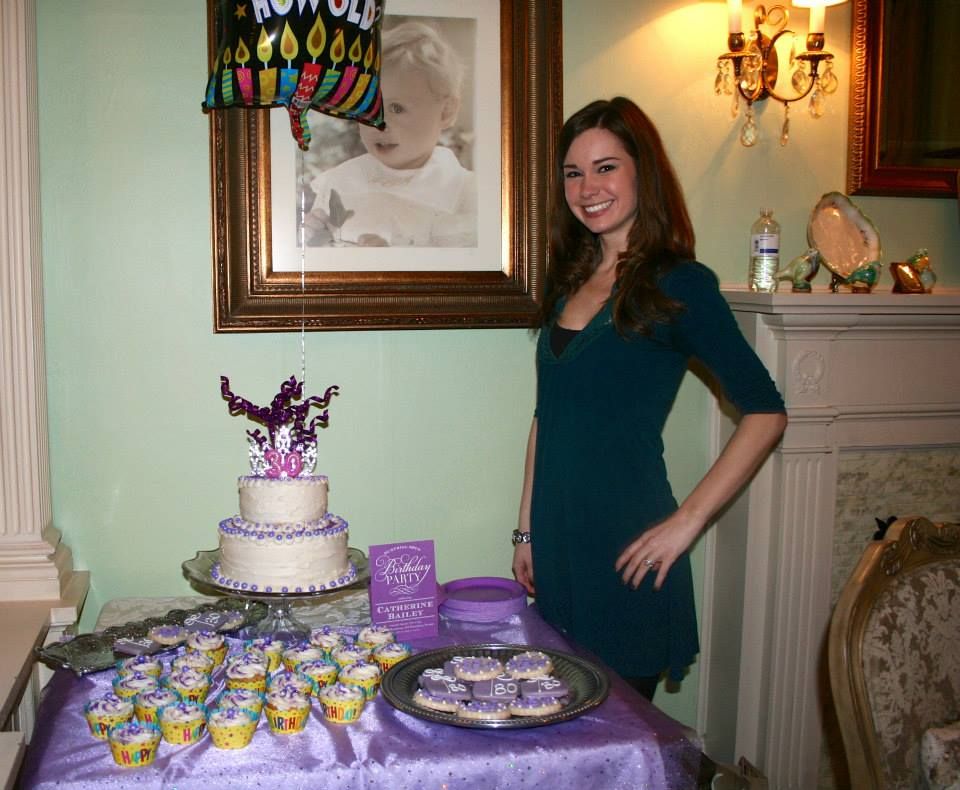 My purple cake table!!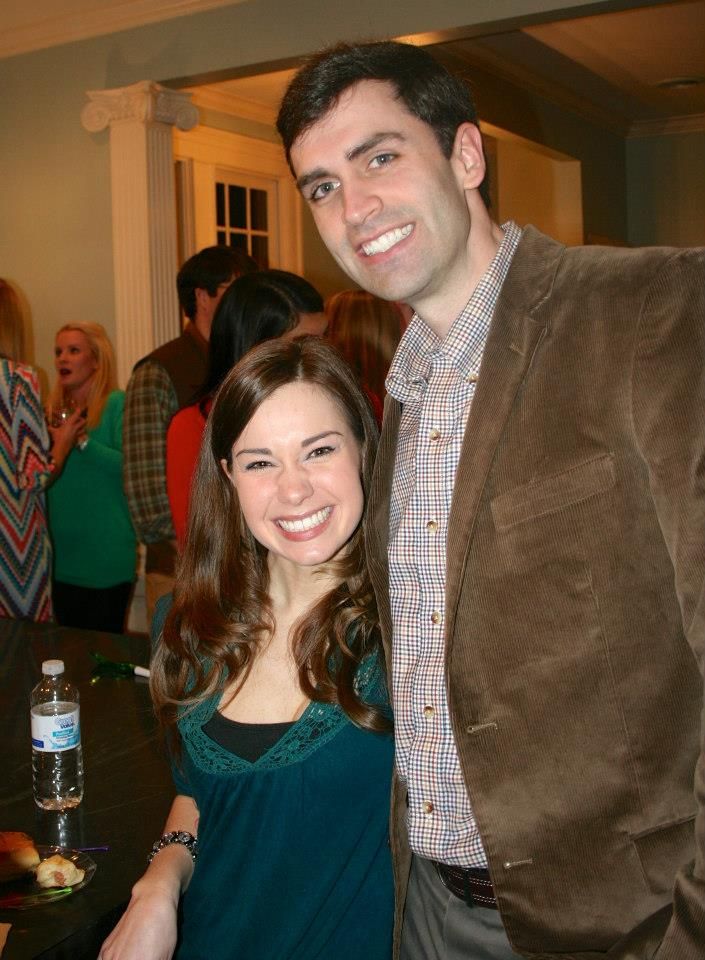 I have to call it--I have the very best husband in the whole world!!!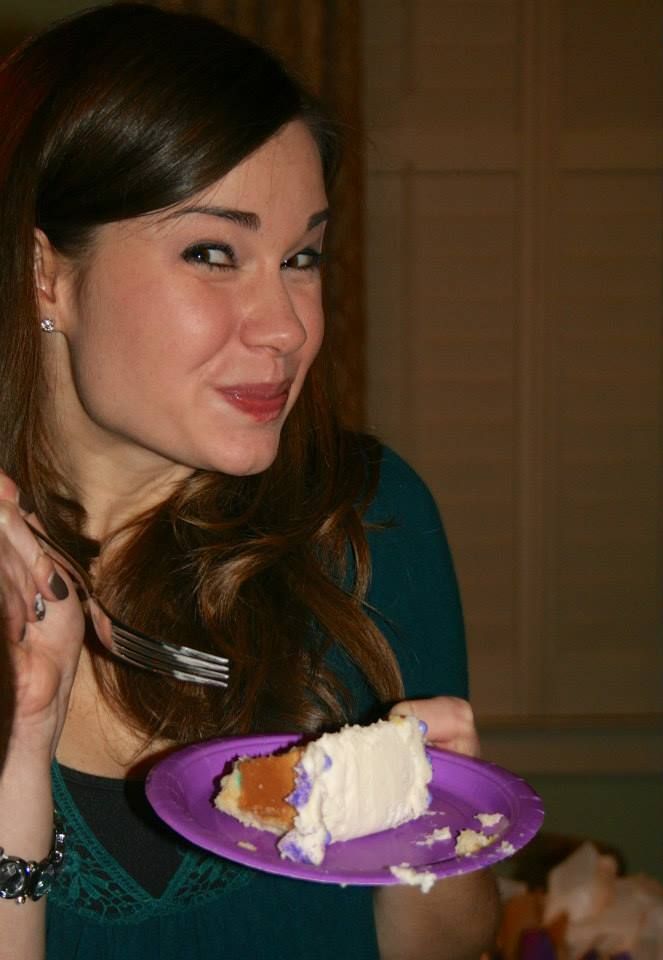 30 never tasted so good!
This, and poker, were the downfall of many party guests.....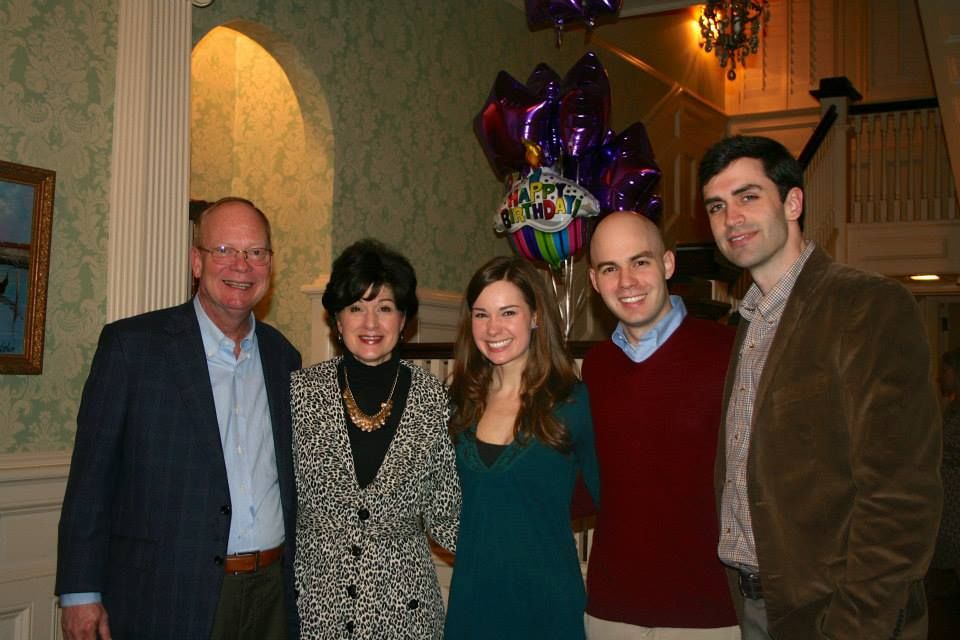 My sweet family, minus my sister who was training for her job. Love you guys!!!
(My parents look WAY too young to have a 30 year old, I think!)