I was going through pictures on my phone over the weekend and realized I have neglected to share some fun moments of our lives during the past few weeks!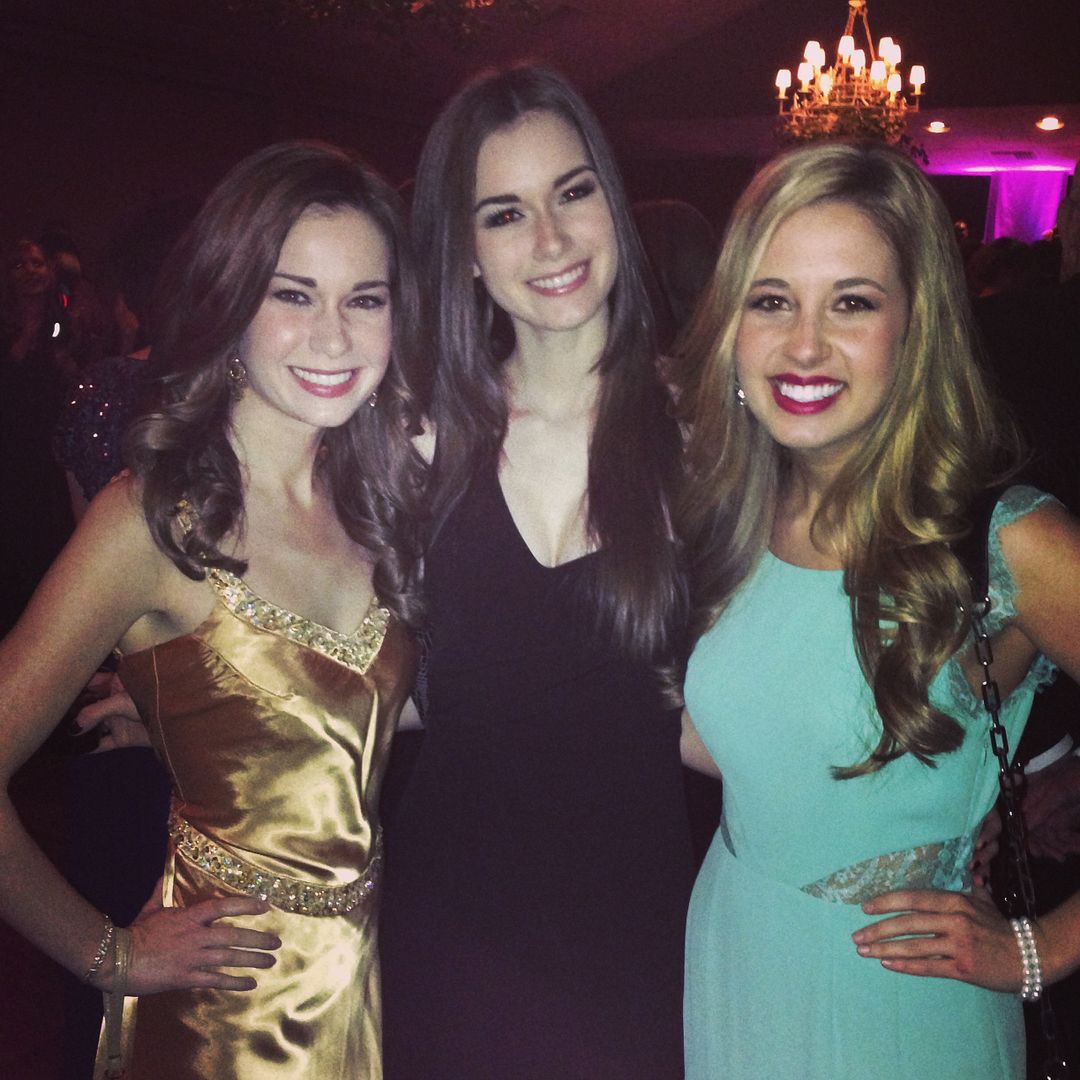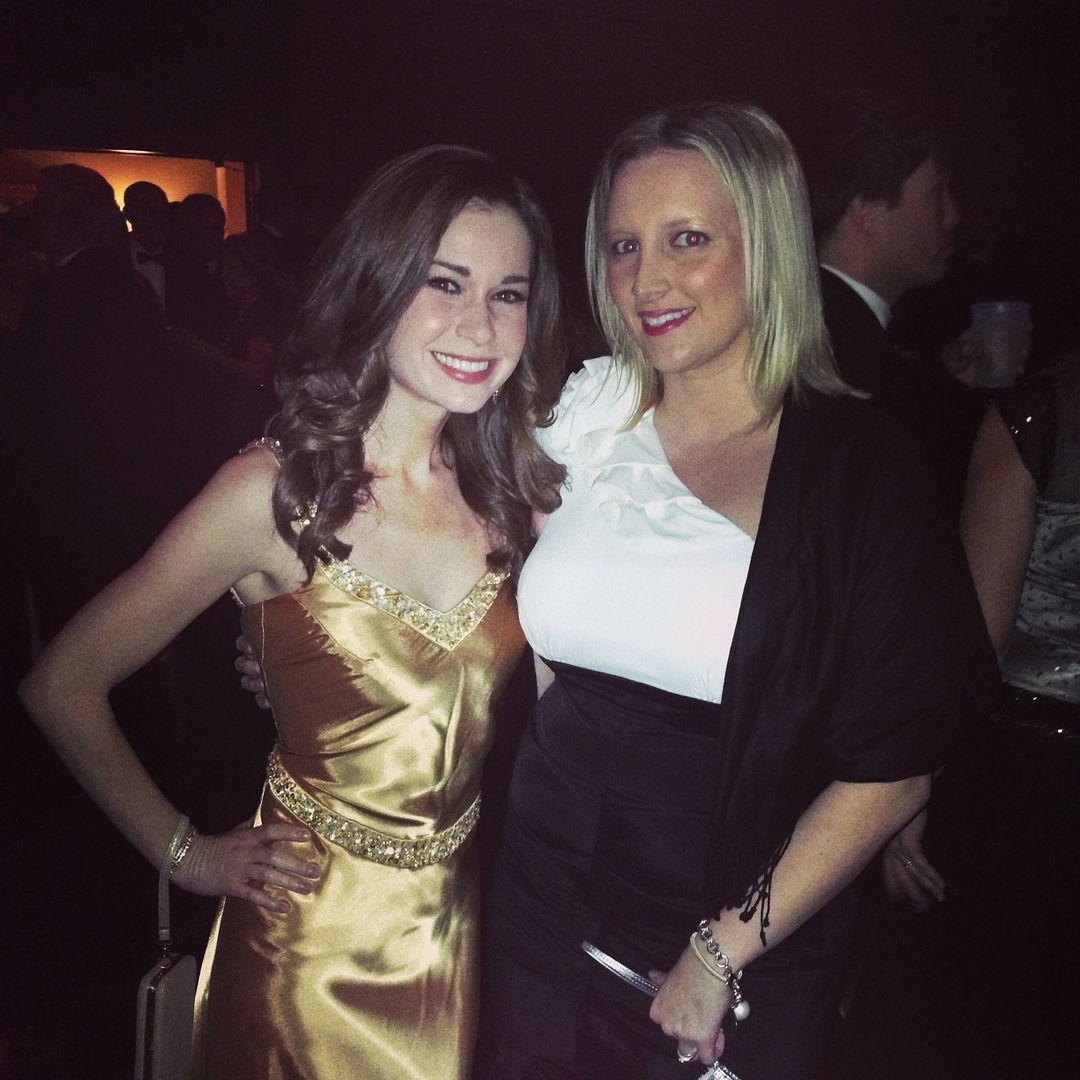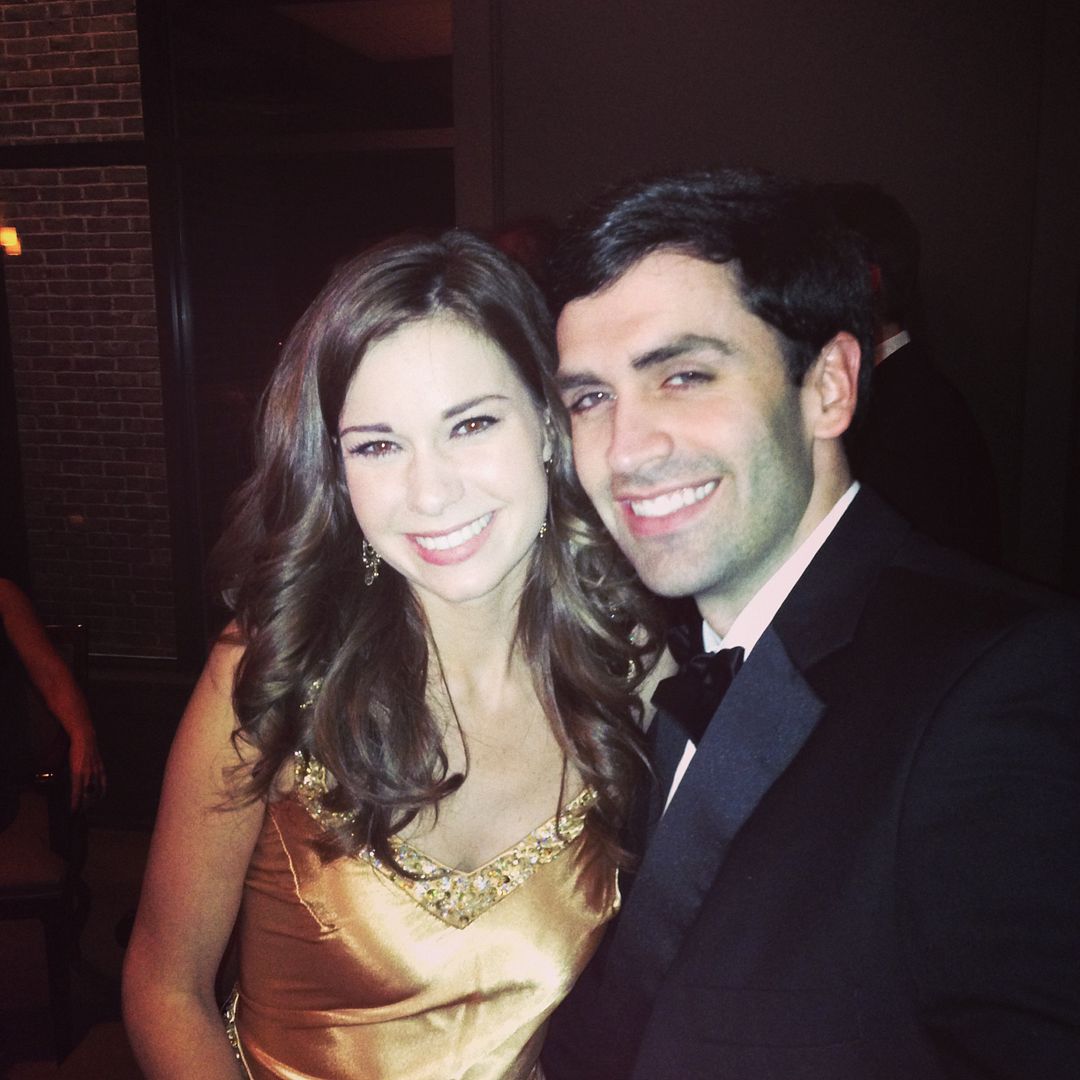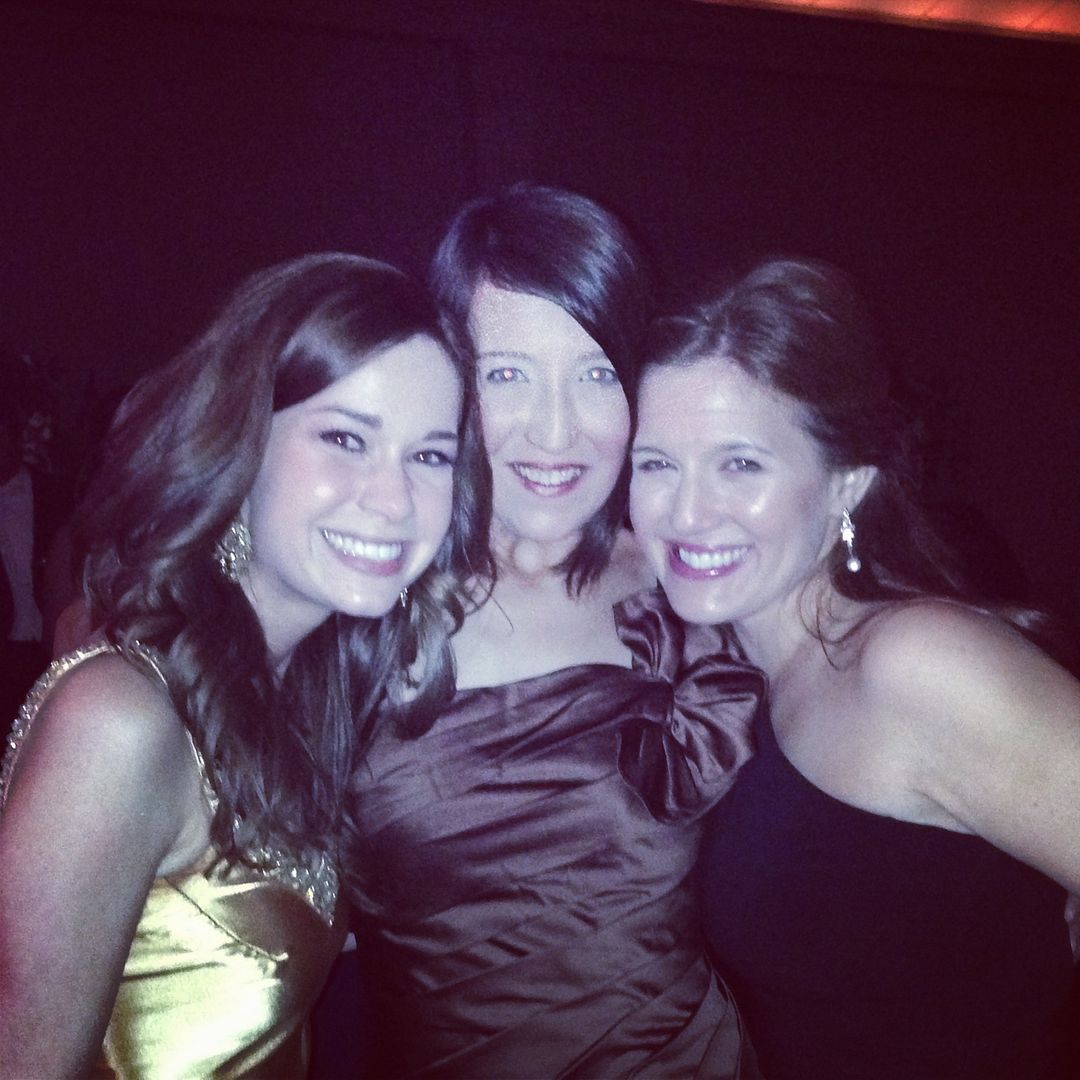 We had an AWESOME time at the Bal d' Or, aka the debutante ball in town. Yes we are Southern and yes we have debutante balls! The band was fantastic so I pretty much danced until midnight. It was so much fun to get to shake it with all my friends, and especially my sister!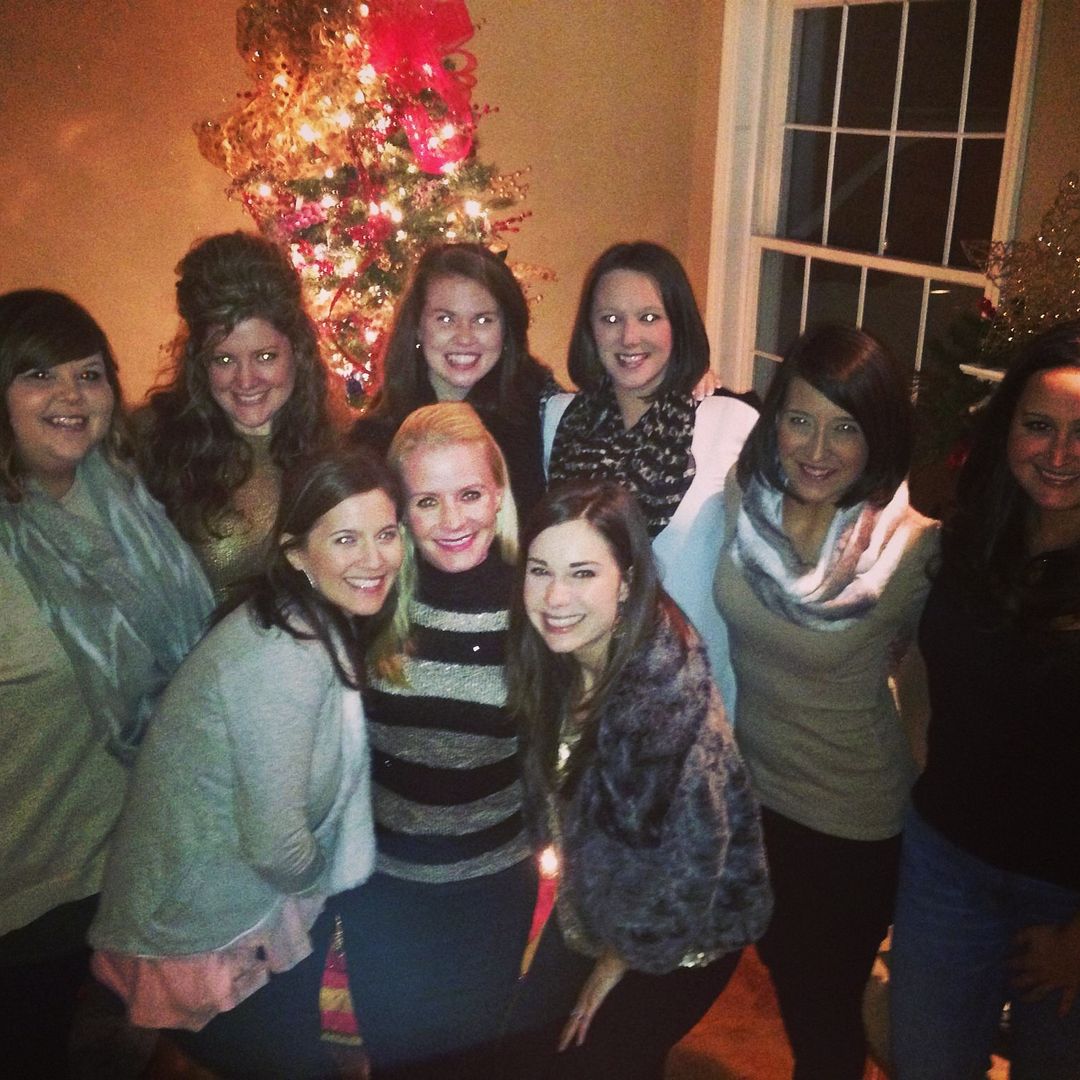 We rang in the New Year with a party at the Hayes with lots of fun friends! We ate, drank, played games, and watched football. It might not have been the wild New Year's of our youth, but it was still a great one!
My Aunt and Uncle went to New Orleans so Forrest and I were in charge of Mac. He was such a sweet. Don't you love how he holds his bone like a cigar??
We had a "cousins dinner" at Stevie and Melissa's on Sunday. Stevie grilled hamburgers and we all pitched in and brought sides. I took the opportunity to try something new and I went with this Twice Baked Potato Casserole. I would have done potato salad but I felt that it was just too cold for that. This casserole was super easy and a HUGE hit, so I am going to start making it more often! Check it out
HERE
!
3 1/2 pounds russet potatoes (You could probably use frozen hash browns too)
6 ounces cheddar cheese
8 slices bacon (I cheated and used bacon bits)
1/2 cup butter
1/3 cup sour cream
1/3 cup milk
2 stalks green onions,
chopped 2 tablespoons cream cheese
1 teaspoon salt, plus more to taste
1 teaspoon pepper, plus more to taste
Wash your potatoes and bake them in a 425 degree oven for 45-60 minutes or until a knife can easily pierce the potato. Slice each potato in half and scoop the flesh out with a spoon. Hold the potatoes in a dishcloth if they are too hot to handle. (
Ok, I cheated and I microwaved mine--it worked just fine
)
Dice the bacon into small pieces and fry over medium heat until crisp. Remove from the grease and drain on a paper towel-lined plate. Discard grease. (
Again, I cheated and I used bacon bits)
Grate the cheddar cheese.
Add all of the ingredients, aside from a small handful of the grated cheddar, to the bowl of a stand mixer fitted with the whisk attachment. Turn mixer to low and mix until the potatoes are mashed and the ingredients are combined. Do not over mix or your potatoes will become sticky and gluey.
Add additional salt and pepper as needed.
Spread the potato mixture into a 9x13 baking dish. Sprinkle the remaining cheddar on top. Bake at 350 degrees for 10 minutes or until everything is heated through and the cheese has melted fully.
Serve hot!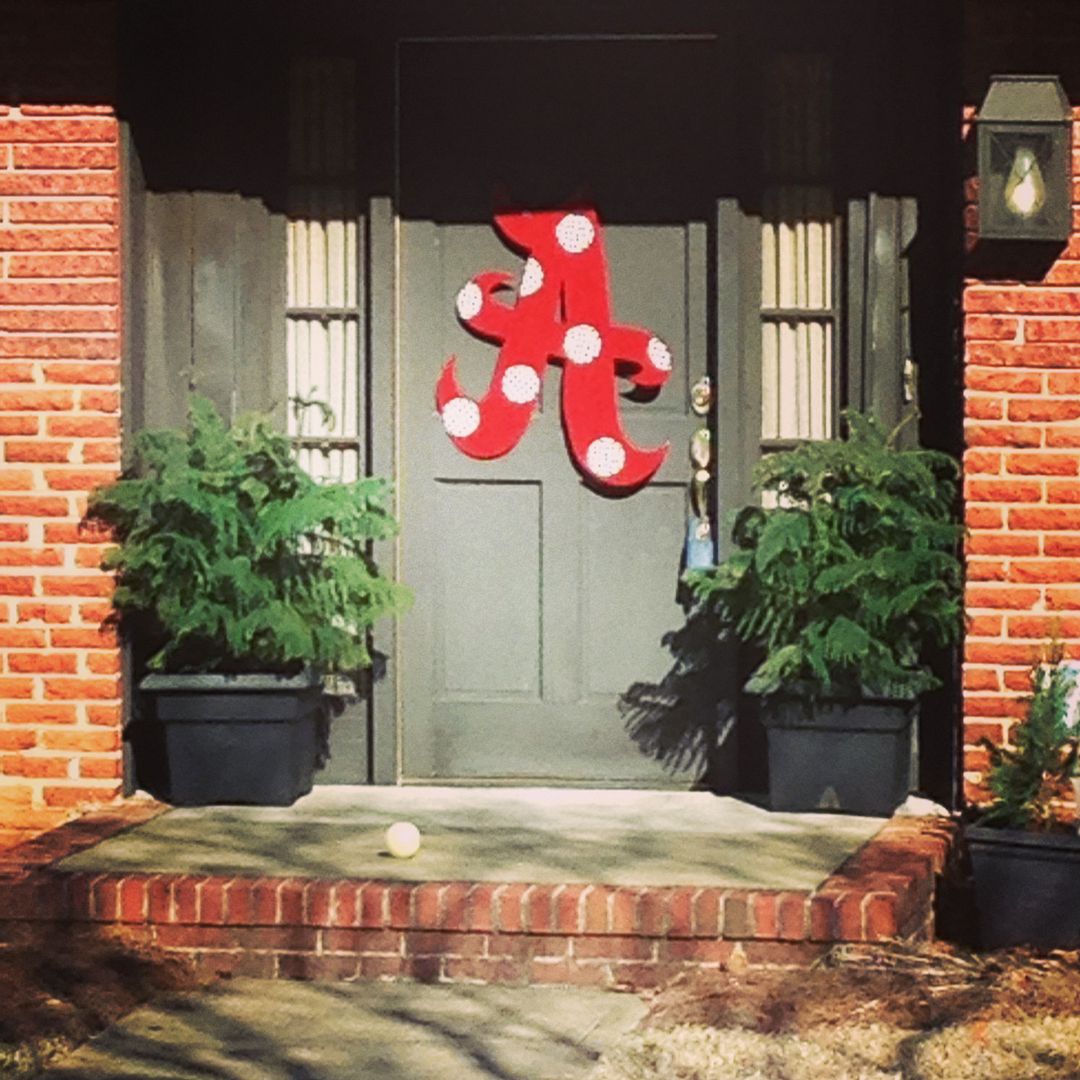 I went to lunch with Aunt Sue and Sara for my birthday and they gave me this adorable Alabama door hanging thing! I know college football season is over but I hated to put it away until the fall, so it's proudly displayed on the front door as we speak. I mean I AM a fan all year 'round!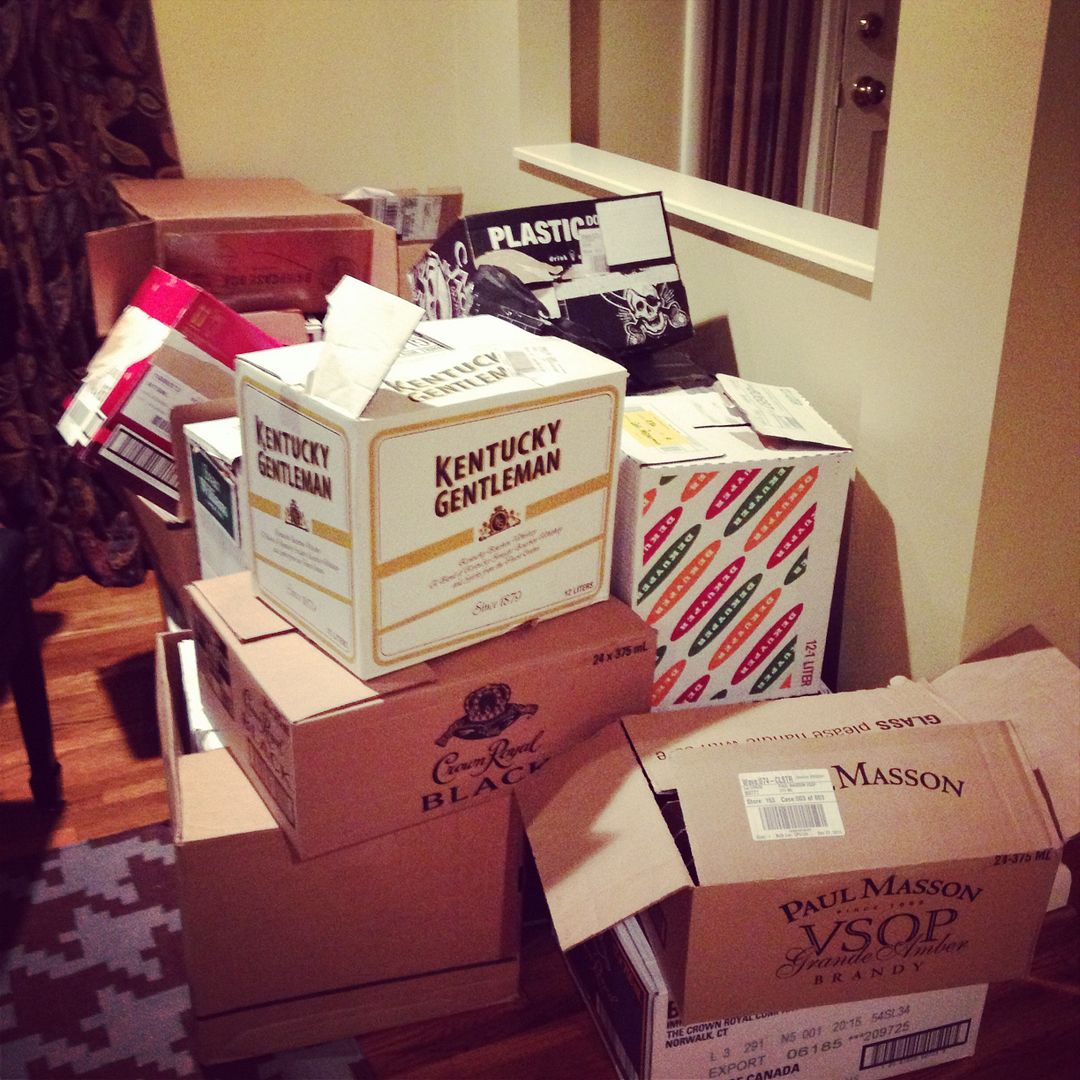 My living room looks like a liquor store--and I'm trying to deal with that. Things being out of place drive me crazy, so I'm having to ignore this room right now. The OCD part of me is LOVING packing up the house. I'm currently only packing things that are in cabinets and drawers so the house still looks fancy when people come to see it. I've got a great system of packing and organizing going and I will share it with you soon!
Hope you all had a fabulous weekend!