My car at work. It was not snowing and sunny when I got out of it an hour and a half before this was taken..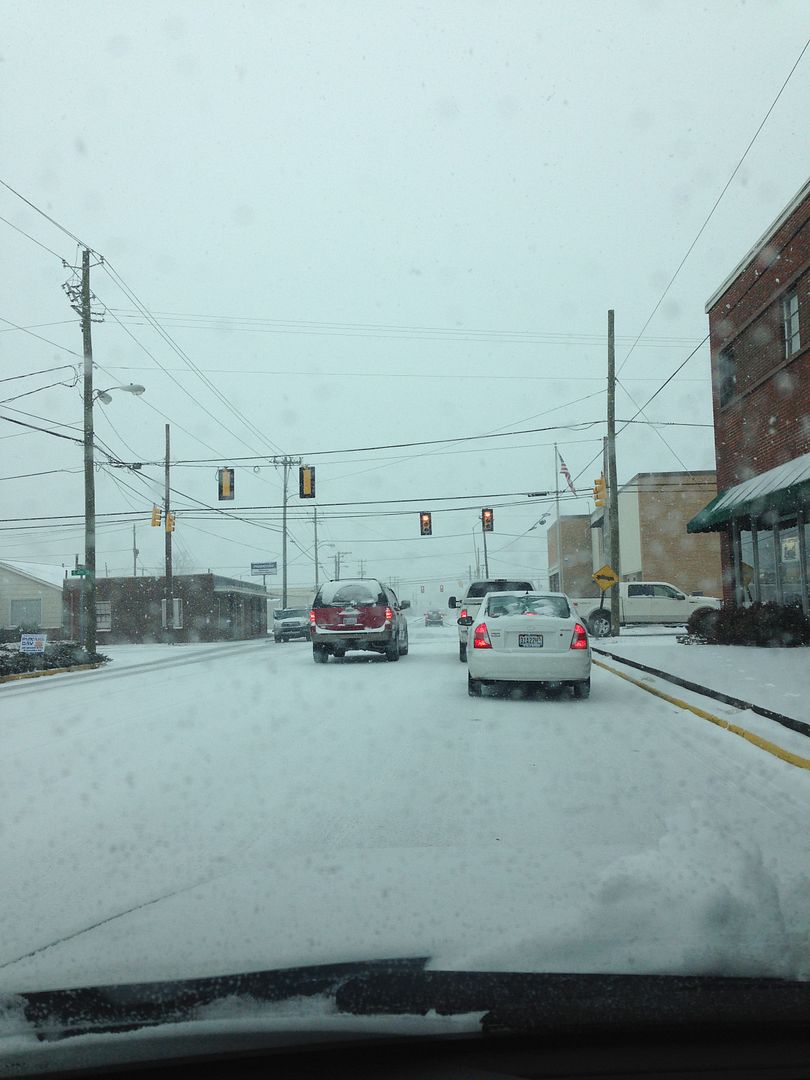 Not looking too bad yet...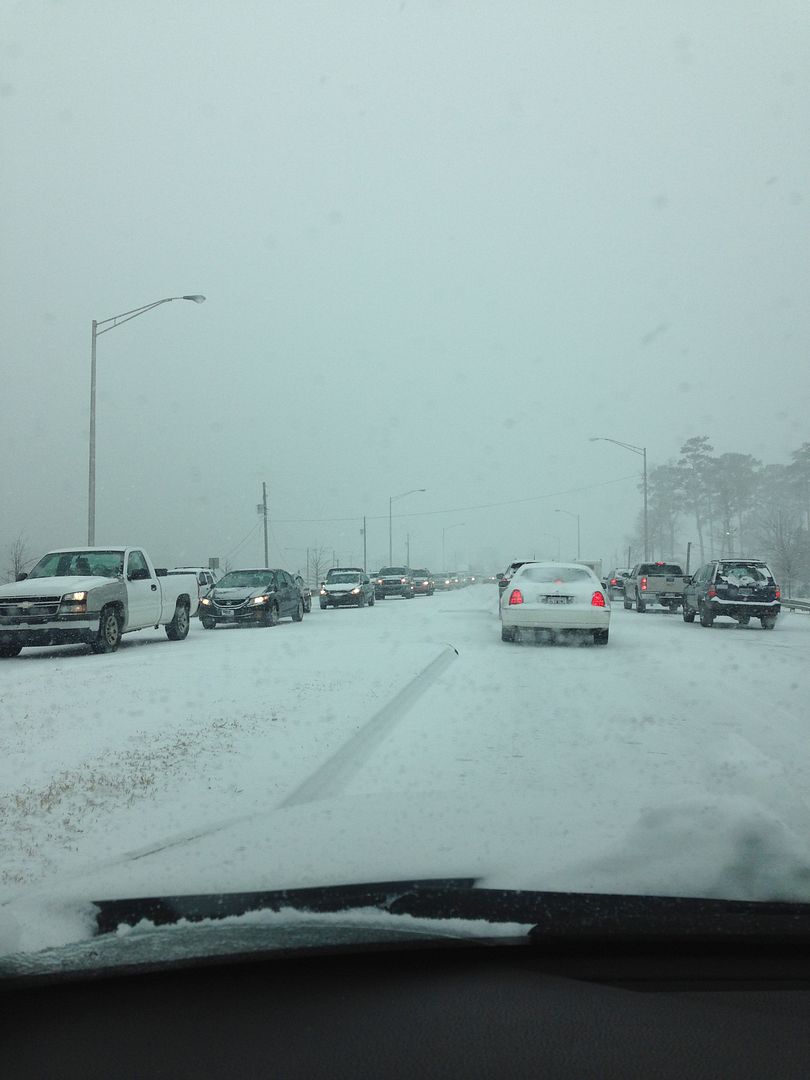 Now me and all of my friends are trying to get home all at once...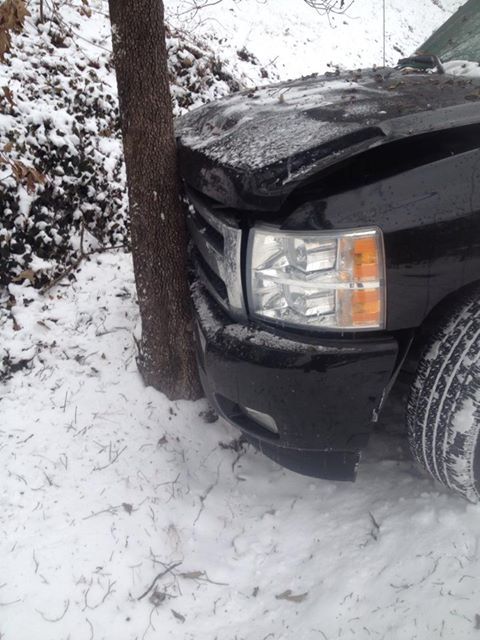 Justin valiantly tried to get us all home, but instead we decided just to slide down and park next to this nice tree..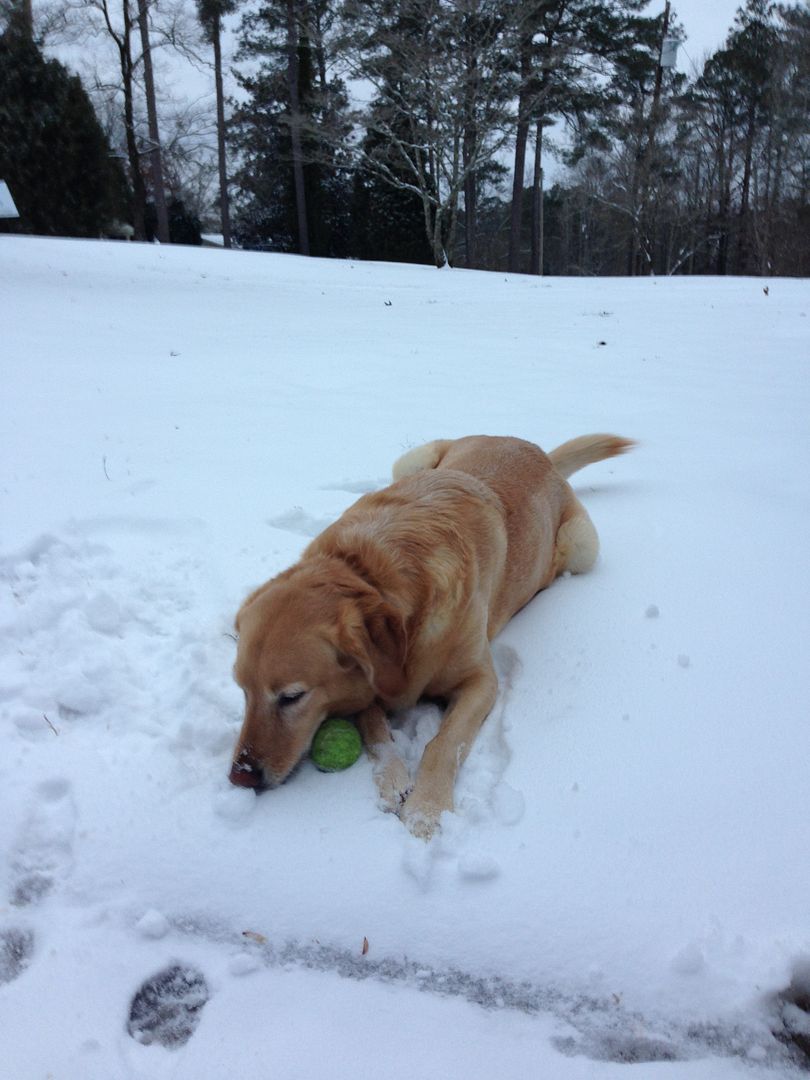 This is one boy that was not at all upset with the snow!! He loves it! Here he is taking a little rest from playing so hard!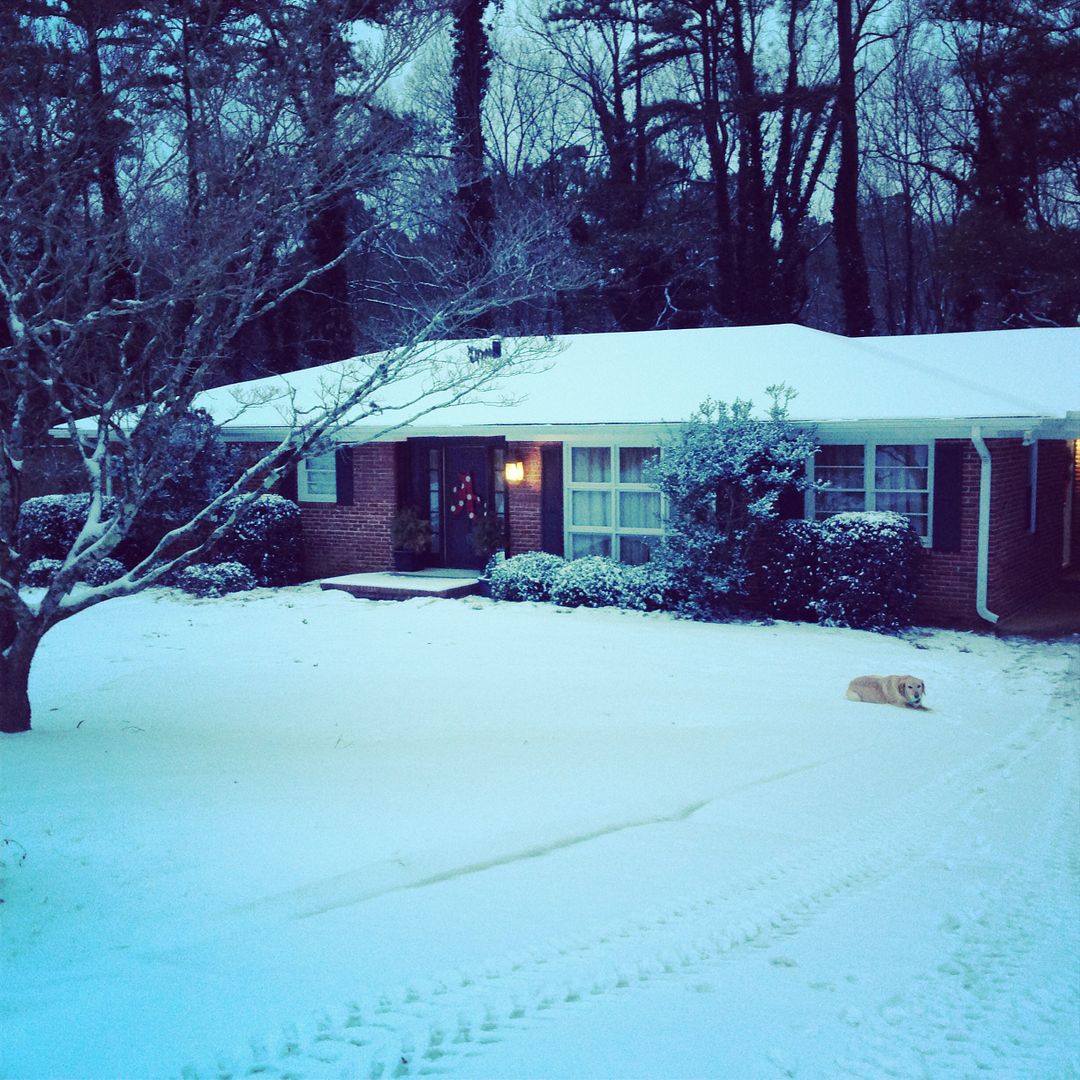 Such a pretty sight. Notice the tire tracks--those were from the gator that rescued us after the wreck and drove us all home! Thank you Tim and Amy!! Also, of course Sonny is laying there with his ball, ready for action!