Happy Friday, and welcome to another "I'm Loving It"! I has been all I could do to wait until today to share this post with you! This week I'm loving author Kimberly James. Our book club read her book
Waterborn
this month and and AND she actually came to our meeting! (I say "meeting" like we don't just sit around drinking wine and chit chatting--sorry).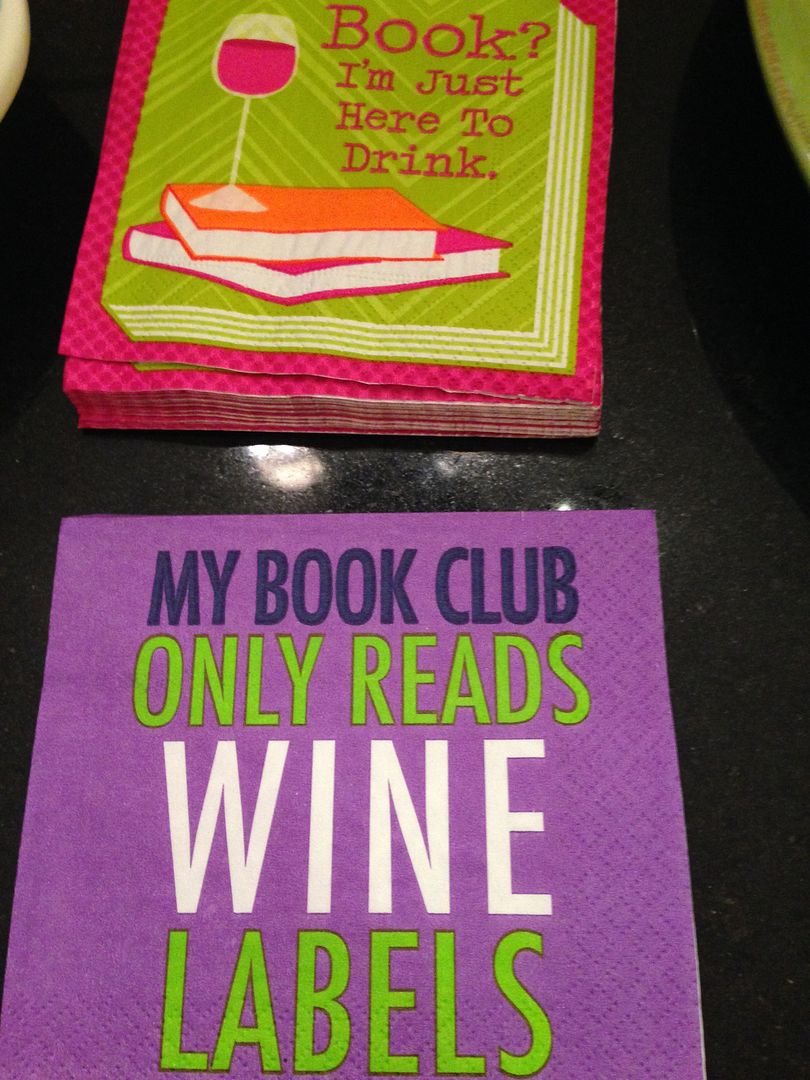 Brittney had these darling napkins at book club--while not entirely true, they were perfect for our group!
Kimberly is a local author and this is her first book, although she is about to put out 2 more. Not only did we get to pick her brain about writing, but she also filled us in on the self publishing game. I have ALWAYS wanted to write a book but have felt so daunted by the challenge I just never really got started. I have a few ideas tucked away on the lap top, but when you read about the steps you have to take to get published, it's enough to make anyone give up, or at least put their dream on the back burner. However, Kimberly's explanation of not only her writing process but also her publishing process was VERY encouraging. She kept telling us "DO IT" when any of us would say we had considered writing a book. Now, I'm not saying that I am going to whip out the world's greatest novel in the next few months or anything, but I know at least that the process doesn't have to be as overwhelming as I first thought!
Waterborn
is SUCH an ingenious book--it's like nothing you've ever read before. I know I get tired reading the same old romance story over and over and this book is nothing like that. It has romance, yes, but it's so much more. The story is so developed and detailed that you will be hooked by page one!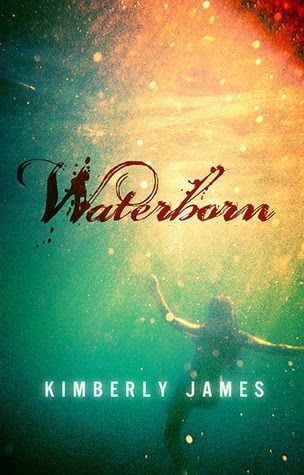 VIA
Isn't the cover pretty? She told us all about the process of creating the cover, finding the picture, etc!
You can purchase
Waterborn
on Amazon
HERE
. You can get it in paperback of course BUT, if you are a kindle reader, it's only 99 cents right now! Who can say no to that!!??? You can also check out Kim on her
BLOG
and also follow her on
Facebook
and
Twitter
. Please please please check her out! I promise you won't be disappointed!!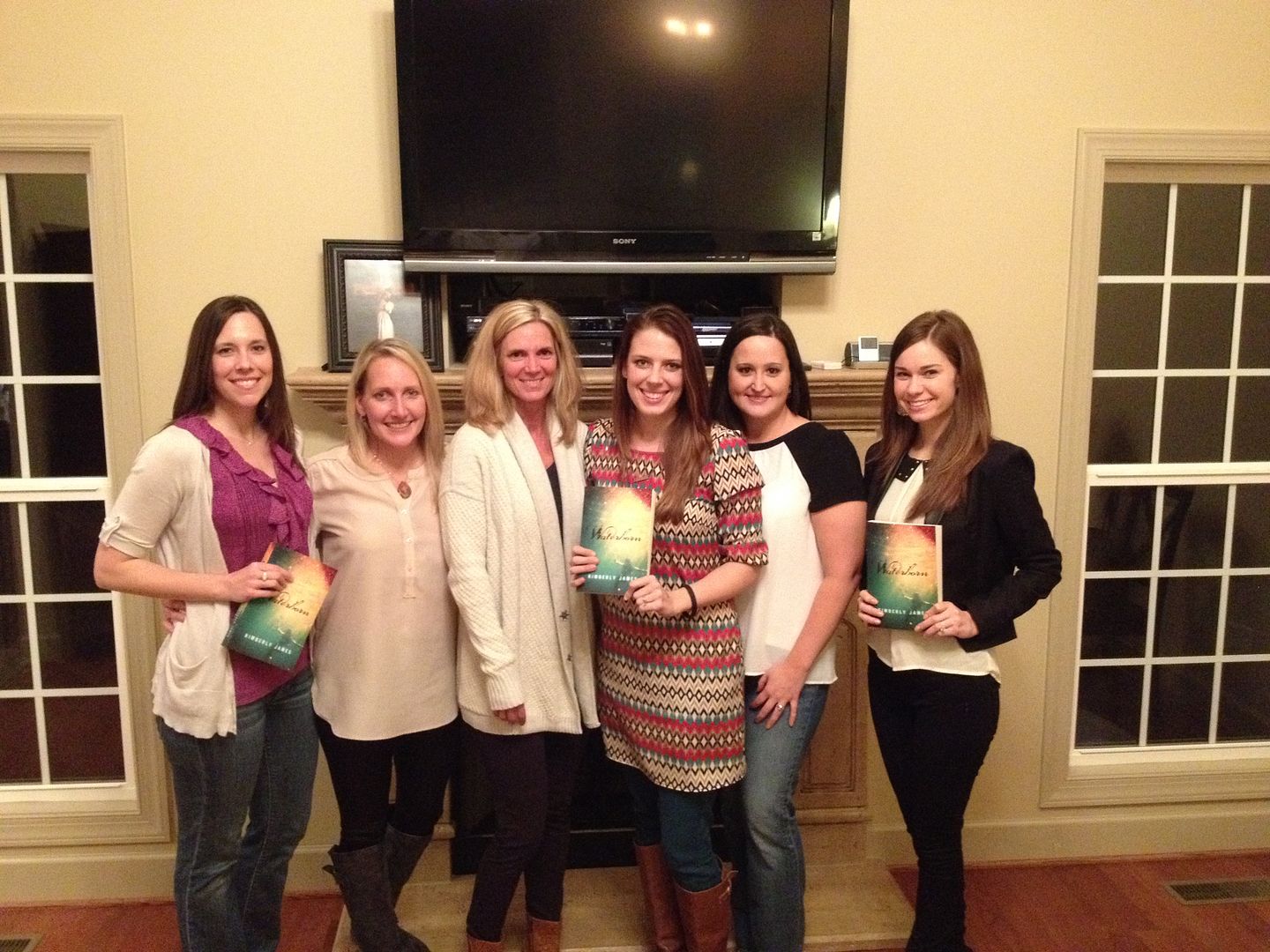 Some of our group with Kim!
Kim, if you are out there reading, please know that you are stuck with me as a groupie now! I'm definitely going to be picking your brain a lot more in the future, and I hope you will continue to come to book club! Thanks for a great evening!!