Happy Valentine's Day! I don't really get too into Valentine's, to tell you the truth. We've just had Christmas, Forrest and I have recently celebrated our birthdays, and so by February I'm OVER shopping, gift giving, etc (for the record I'm NEVER over gift receiving). Therefore, we don't really go all out. However, that doesn't mean that I don't like celebrating love! I'm so lucky to have such a wonderful husband who is also my best friend and who "gets me", no matter how cray cray I can be sometimes!
Other things I'm loving this week include my sweet sweet friends. I know I am lucky to have as great a group of friends as I do. I don't know what I'd do without my girls to call on when I need to vent, shop, have a glass of wine, and just be myself! Friends make everything better, right? Case in point.....
It may have been snowing outside but it was smoking over at Farrah's house--literally! She and Justin invited us across the street for a snow day dinner--all I had to do was bring a salad (well and some liquor). I don't know what we are going to do when we don't live across the street from them anymore!
I'm also loving the snow this week. Yes I know I was crabby about it on Wednesday but Old Man Winter listened to my
letter
and gave us the perfect snow. Big, white, powdery flakes came pouring down and since everyone was home, everyone felt safe. It accumulated about 3 inches at our house so we had plenty to play in. We also kept our power and satellite the whole time--which is necessary. Finally, it melted enough in the morning that we were all able to get to work by lunch time. That is how you do snow!!!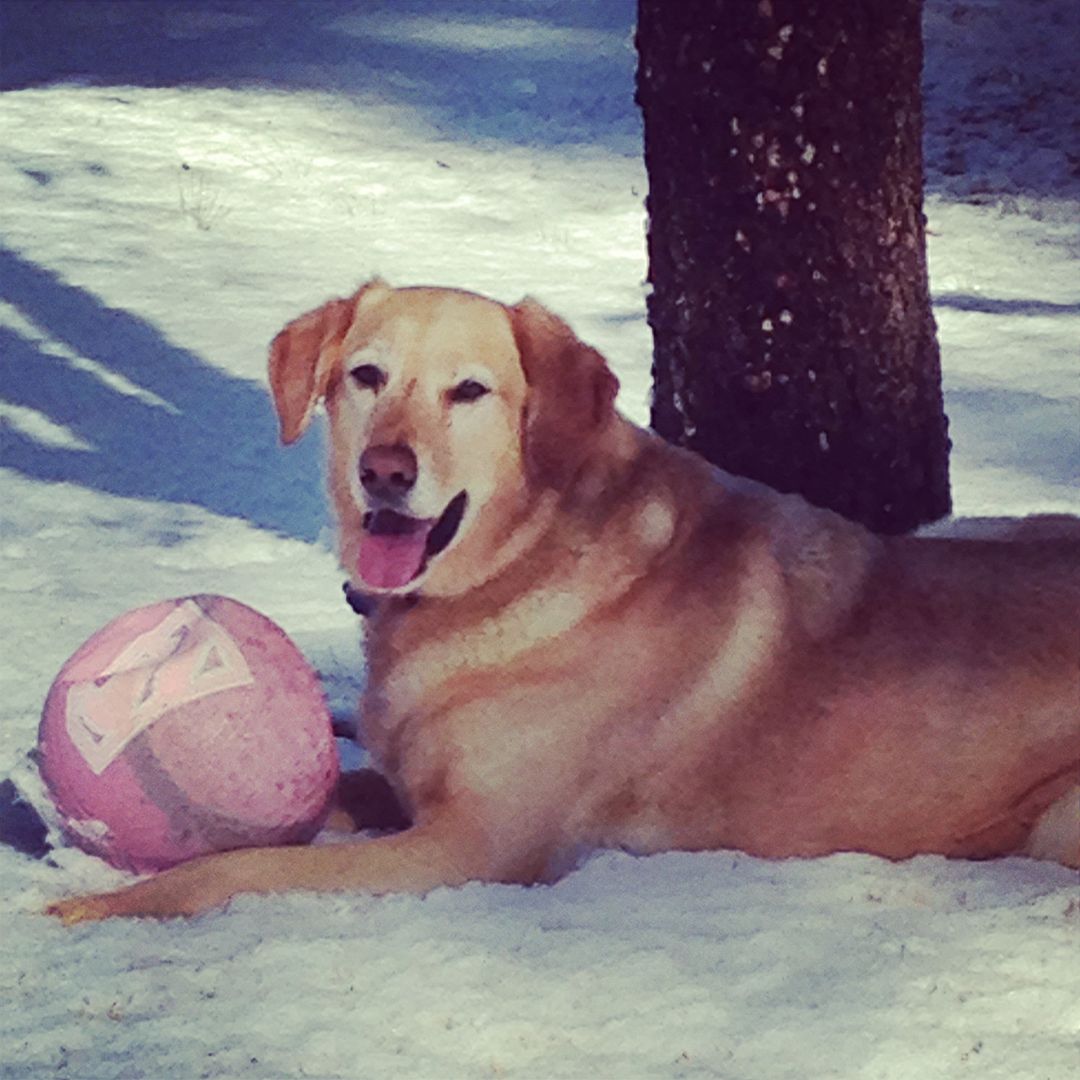 Sonny LOVES the snow!
Brownie did not...
What are your thoughts on Valentine's day? What are you loving this week??