Y'all---I have had that song stuck in my head for about 2 weeks. And yes I'm aware that it's Monday and not the weekend. Thanks Cathie and Rachel for filling my head with R. Kelly. Anyway, my weekend was pretty awesome and I thought you should know about it!
Friday was Valentine's day and we celebrated with our Young Marrieds group at our church dinner theater. Our table had a great time together, especially when Forrest was announced as the winner of this bad boy...
BOOM--that's over 40oz of chocolate!!
On Saturday I had double duty. First, was a baby shower for my friend Devin whom I have known since I was 2 years old!!
This cake was so different--I'd never seen one with a baby on it like this before!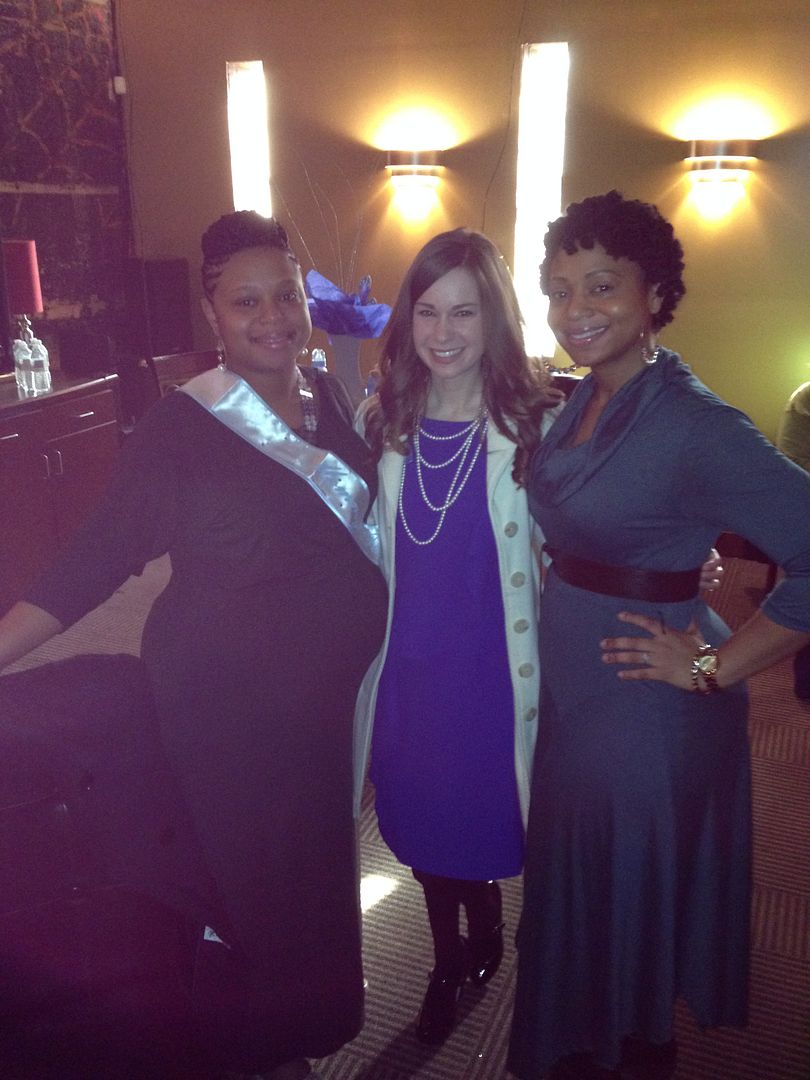 Me and Devin, the mommy to be, and then the two of us with her twin sister Whitney. I have known these girls my WHOLE life and am so proud of them and so lucky to still have them in my life!
Next was the 9 o' Clock Dancing Club, one of the local dance clubs of which we are members. We had a LONG table for dinner for our group of 28! I love going to dances and partying the night away with my friends. It's kind of like being at prom or a college formal, but everyone is legal. Wearing a fancy dress, eating a delicious meal, and breaking it down to the band is my idea of a good time!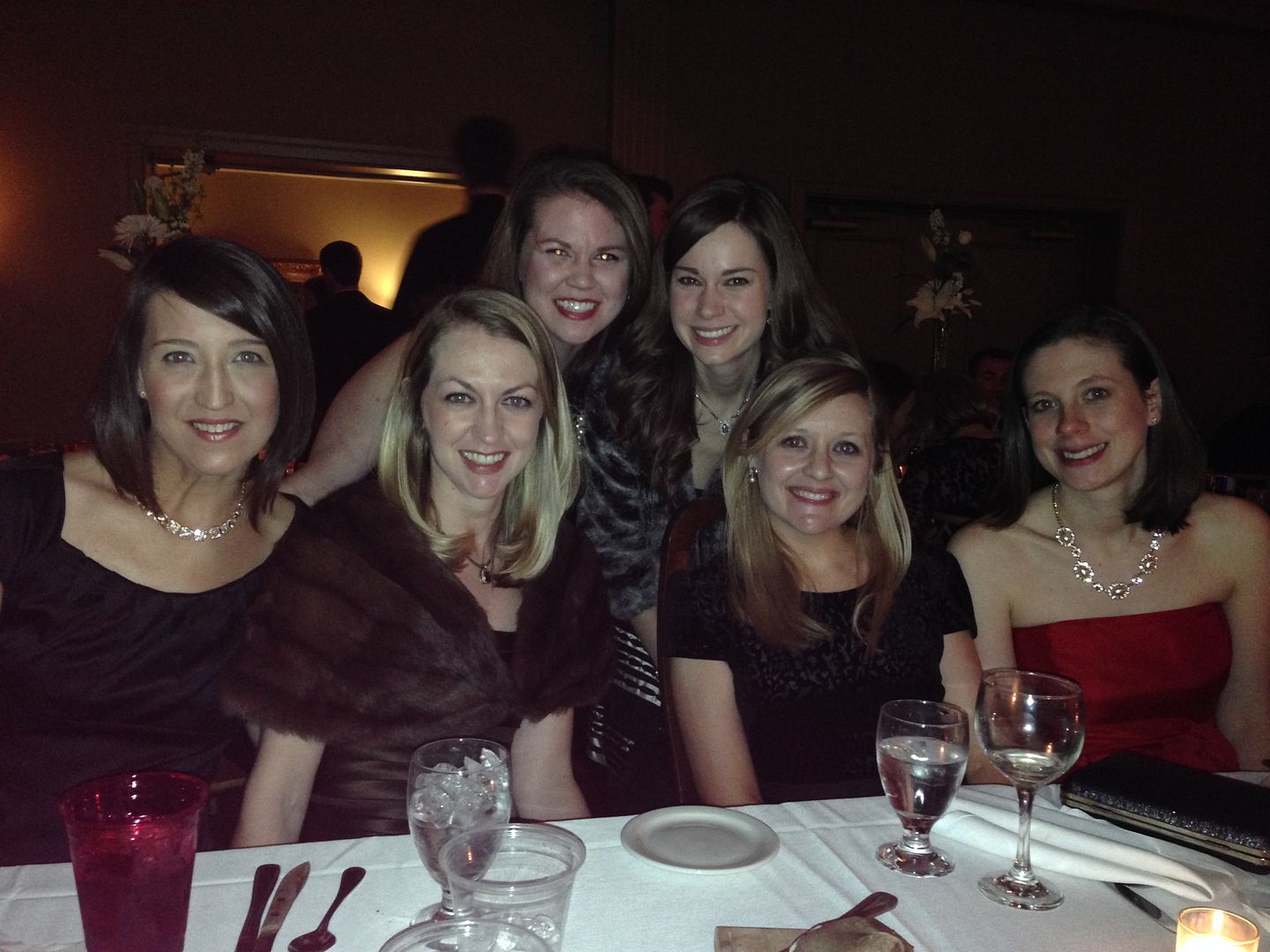 Farrah and I with Rachel, Cynthia, Julie, and Claire. Our table was so long we had to get up and walk if we wanted to talk to anyone that wasn't sitting right next to us!
Me and my gorgeous Mom!
Alie, Me, Kelly, Farrah and Kelly, right before we started the Wobble. Super classy and grown up.
Britney Shawna, Kelly and Me! Love these sweet girls!
Sunday was equally as busy. After a marathon event in the grocery store (WHY must it always be so difficult?) Forrest and I went to Birmingham to do a little shopping for an upcoming trip. Then we had "Cousin's Dinner" at Ashley and Jeremiah's house. I am one of 10 grandchildren on my mom's side and we are all basically grown up now (the youngest just turned 16). 3 of us are married and have our own homes so this year we have started doing "cousin dinners" about once a month. I think it is a great way for us to keep close and in touch now that we all have our own grown up lives. We had a blast watching the Olympics, playing with their sweet doggy, Penny, and quoting lines from the movie Cool Runnings (bobsledding was on tv). I'm excited that we will get to host the next dinner in our new house!!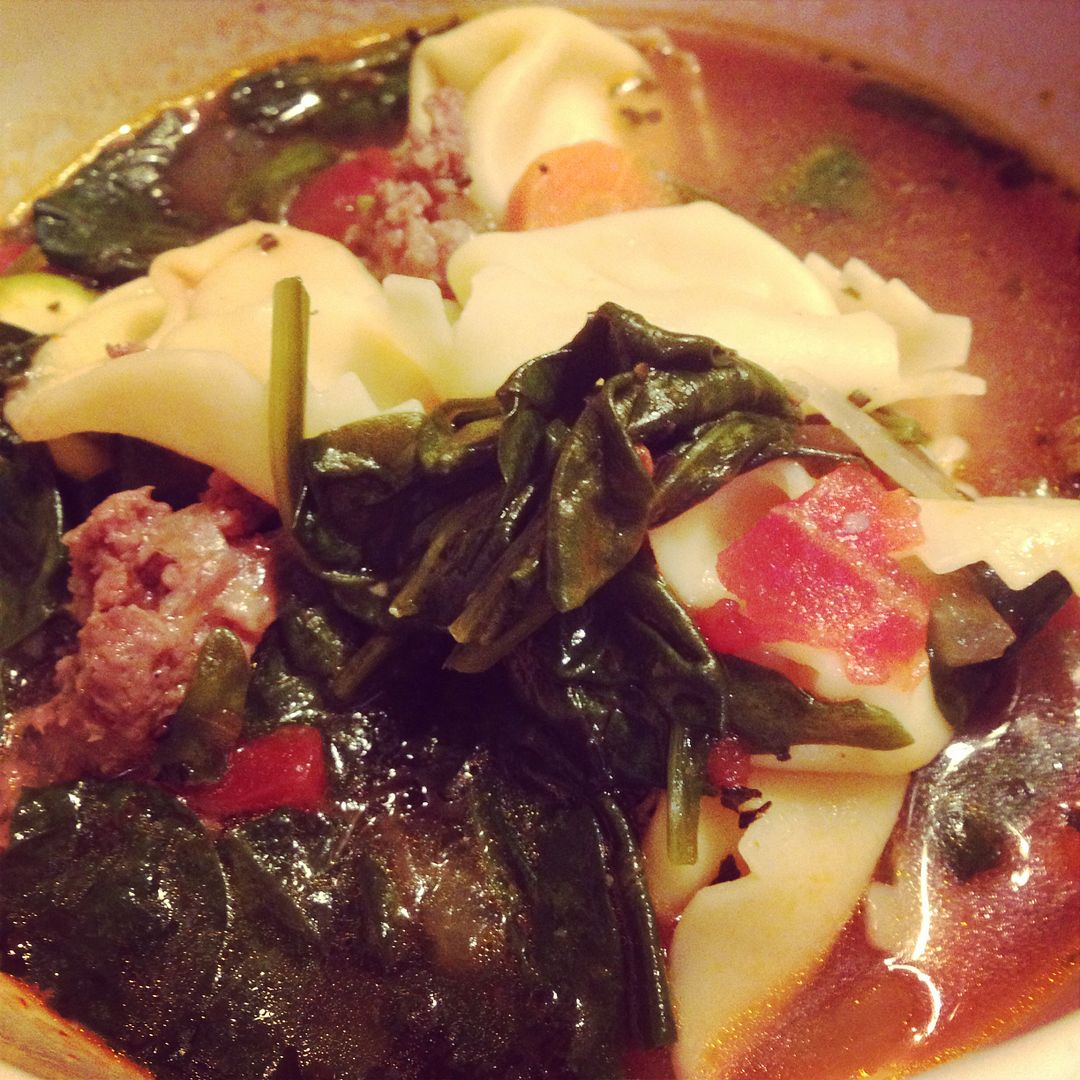 Spoiler alert!! The recipe for this amazing soup is going to be on the blog tomorrow!
Doesn't reliving your weekend make you feel a little bit better about it being Monday?