Boy oh boy is today a Monday! Nothing like finding out that your car registration is all jacked up, through no fault of your own, and having to spend the majority of the afternoon dealing with it! I've decided to take a break from things obviously beyond my control to fill you in on our weekend. It was pretty wide open, and I kind of need a nap today, but NO--I'm dealing with my car registration. Anyway--I digress.
We spent Friday evening at an engagement party for Erica, a girl I have known pretty much her entire life. I love a good shower, as you know, but I was caught a little off guard when the bridesmaids got together for a photo. For some reason I felt SUPER old. It has been nearly 5 years since Forrest and I married and seeing the "young" girls posing for the photo made it feel like 500. On the other hand, it seems like we haven't been married a minute. Perception is really weird---I suppose I felt much older than the girls taking the picture, but at the same time I still feel like Forrest and I are newly weds--we aren't an old married couple yet! Who knows, but I left the party feeling very nostalgic.
We washed all the nostalgia down with a late night sushi snack and some House of Cards...my kind of Friday night. (Wait, does that suggest old married couple status?)
On Saturday our plan was to "sleep until we wake up and hit the ground running". (Literally we discussed that as an actual plan--it was my wording). That translated into I didn't see my husband until 7pm, and it wasn't a work day. We were both SLAMMED with things we needed to finish--for work, for the move, for life. After about a million errands and odds and ends to do around the house, I went with Farrah to Restorative Yoga, a special class we signed up for weeks ago. I had no idea what to think but I knew we'd use lots of yoga props. Turns out, Restorative Yoga is kind of like a 2 hour nap time, except you aren't asleep (well one guy fell asleep) and you do several poses while lying down with these props supporting you. I felt like I had gotten a 2 hour massage afterwards--BEST feeling ever!!
All of my yoga props
Or at least I thought it was the best feeling, until we went to Baby Ren's Sip and See and I sipped champagne while still in my yoga high. THAT is the best feeling ever. (except that my yoga teacher came to the sip and see and caught me not only with said champagne but also with a tiny cake--oops).
Isn't he the most precious little thing!
After THAT, Farrah and I picked up our husbands and went to supper club at Jay and Claire's to celebrate Mardi Gras with gumbo, shrimp and grits, and Bailey Ann!!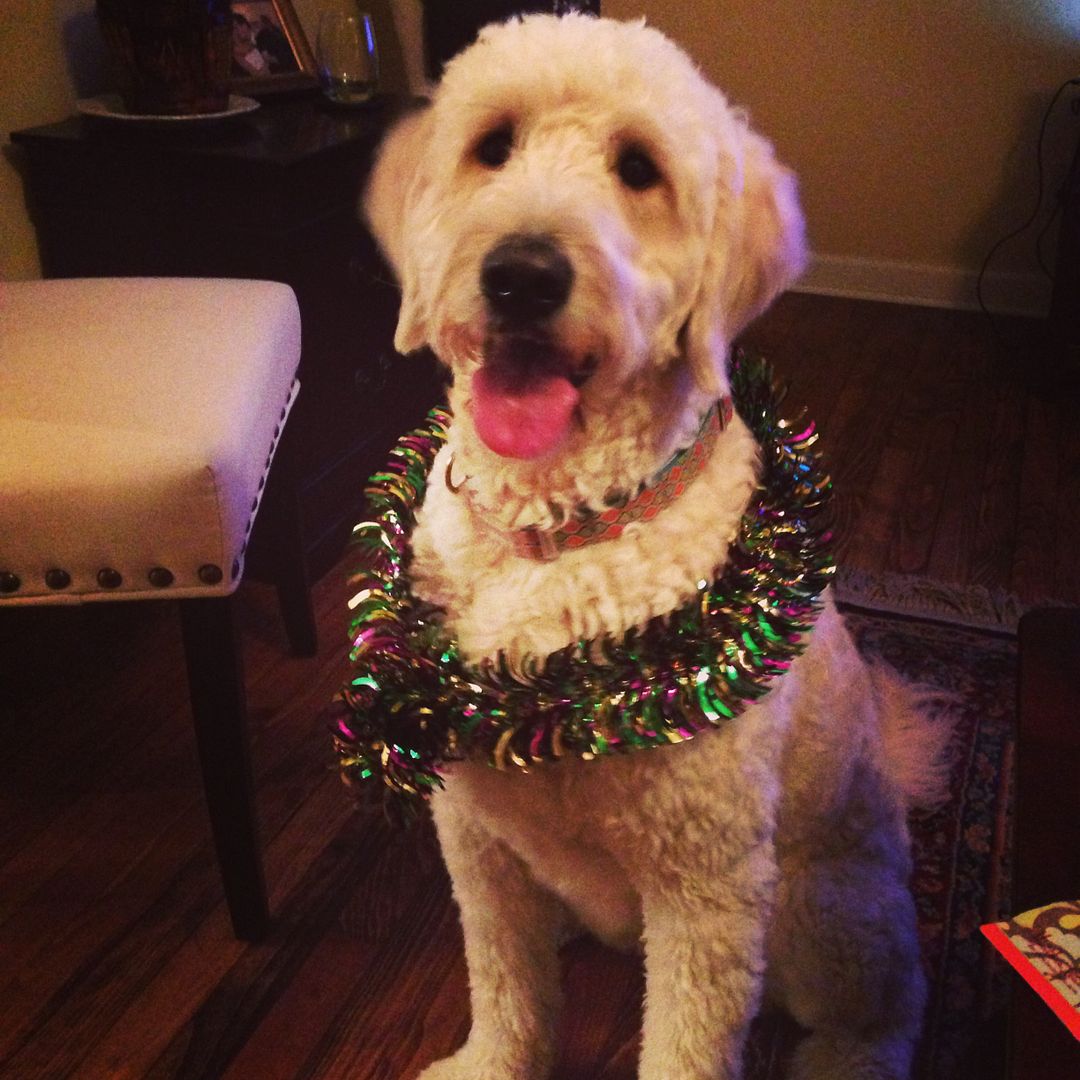 You all must know that the sleep after Restorative Yoga is the best sleep you will ever experience--go do it RIGHT NOW!! It was all I could do to pry myself out of that dreamy sleep, but there was churching and showering to be done on Sunday. I have been planning Laura's shower since the day she told me she was pregnant. The conversation went a little something like this:
Laura: "Hi Catherine, it's Laura. Are you sitting?"
Me: "Hi! Yes I'm sitting. I'm in the car in the parking lot of my office" (Note: usually I instantly think someone is going to tell me they are pregnant when the conversation starts like this but in all honesty I thought Laura was going to tell me that she got the green light from her husband for us to go on the New Kids on the Block Cruise...so you know I was kind of disappointed when she said the following)
Laura: "Ok good because well, I'm pregnant!"
Me: high pitched scream, heard only by dogs and Laura and surely her unborn child because it was that loud
Laura: Um well so I guess you are excited?
Me: YES! Can I plan your shower? (no "when are you due", "how are you feeling", just "can I plan your shower")
Ok so since like September or October I've been working on this shower (with some other great hostesses) and the big day was Sunday. I will do a separate post on the shower hopefully tomorrow but just know it was LOVELY, if I do say so myself!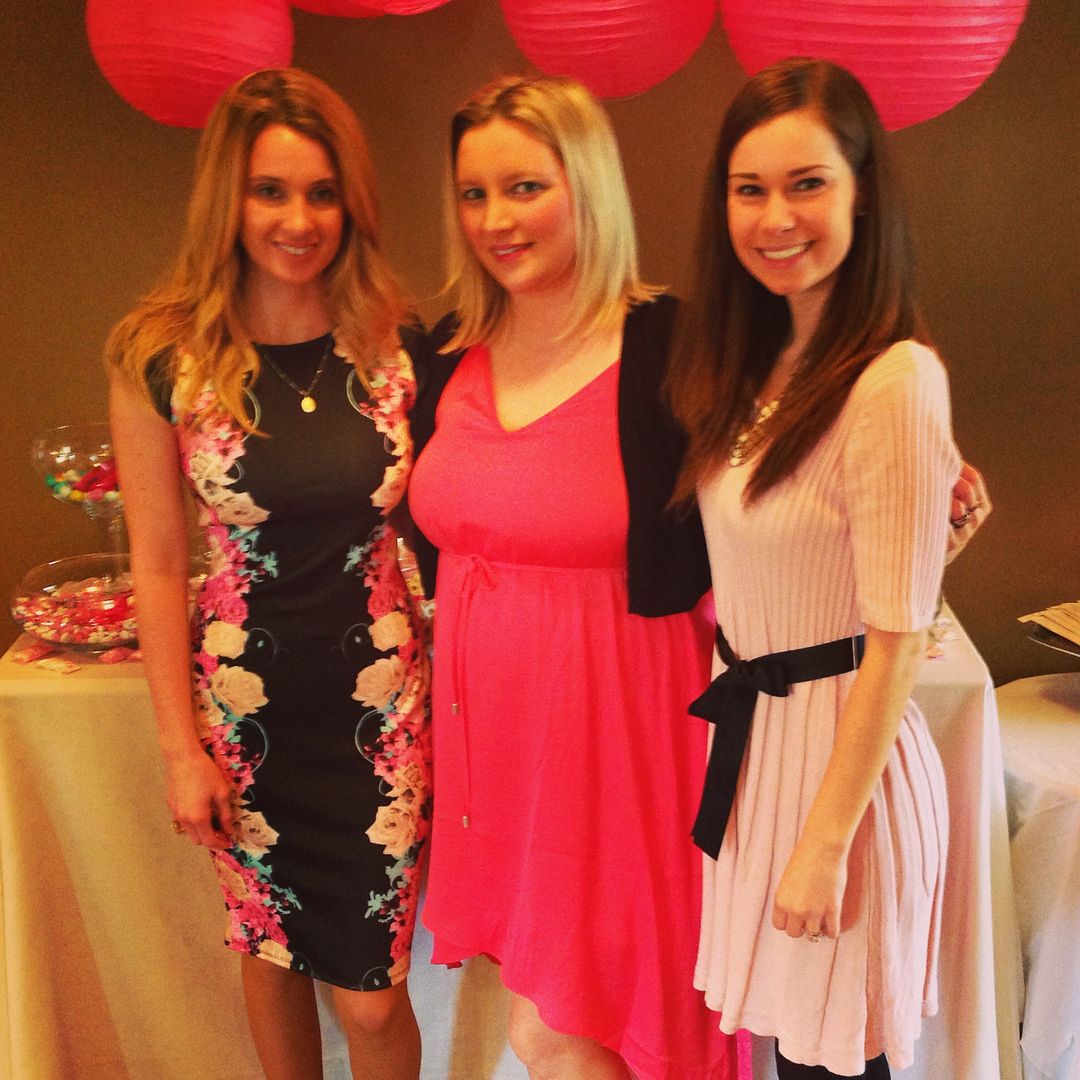 Soon to be Aunt Rachel, Mommy Laura, and me! (who still wants to go on the NKOTB cruise)
Afterwards Forrest and I enjoyed the 70 degree weather (yes, we went from snow to 70) by taking the dogs on a walk, and I got to break in my new shoes........
After dinner with my parents and more House of Cards, our weekend was a wrap! I hope you all are getting warmth and sunshine like we are! I'm enjoying it today because apparently we are back in the 30s mid week. Boo.
Happy Monday!!