Hi blog! I apologize for neglecting you. Crazy does not even begin to describe the past 2 weeks, and they are only going to get crazier for a while. We finally got the keys to our new house--hooray! On top of dealing with that I've been slammed with court, Forrest added 2 new chairs to his dental practice, meaning a complete overhaul of his schedule, staff, etc, and I've been out of town the past 2 weekends. Right now, busy is a blessing and we are so grateful, so please don't think I'm complaining!
Since it's been a week since we've returned, I figured I needed to get on the ball and tell you all about our fantastic trip to Colorado! As you may recall, I shared my tips for traveling Southwest Airlines for free last week. What I didn't add was that we also stayed for free, not because of credit card points (although we can do that too--post to come!) but because we stayed with Forrest's aunt and uncle. They live in Summit County, near the ski resorts and have ski passes. There are numerous perks to staying with them---other than having the time to catch up with them, they always cook us breakfast and dinner AND they go skiing with Forrest so he can buy a "buddy pass", making his lift ticket substantially cheaper. I'm really glad that they ski with Forrest because that means I don't have to, plus that means he actually gets to ski the good stuff, rather than watching me cry down the bunny hills. I have skied twice and it was ok, but I don't like heights, speed, or being cold, so that makes snow skiing a low priority in my book. I've given it the old college try, but now that I'm a grown up, I just don't see paying money to do something I really don't enjoy when it's unnecessary. To that end, we say that Forrest skied and I spa-ed in Colorado. Here is how we rolled:
Day 1:
Vail
I went to Vail the last time that I went to Colorado with Forrest. I remember attempting to cross country ski, but that just felt like exercise so I didn't like it. It was also really snowy that day and I remember being super cold and miserable. I did buy a sweatshirt that I still wear today though, so it was worth it--haha. Anyway I'm getting off topic. When we went to Vail this time it was BEAUTIFUL weather! The slopes were not crowded and neither was the village, even though I had a hard time finding parking. I ended up in
Lionshead
at the
Arrabelle Spa
. I was lucky enough to be worked in so after a quick lunch at
Blue Moose Pizza
and a swimsuit purchase at Roxy, I was headed in for my body scrub. I wanted to pick a treatment that I couldn't necessarily get at home so I went with that. The spa facilities were top notch and I kept texting Forrest that I felt like I was in an episode of Fraiser, especially while I was in the "relaxation room". My treatment was heavenly!!! Who knew I needed all new skin?? I was able to hang out in the spa and use the facilities until time to pick up Forrest and Aunt Karen and Uncle Tommy.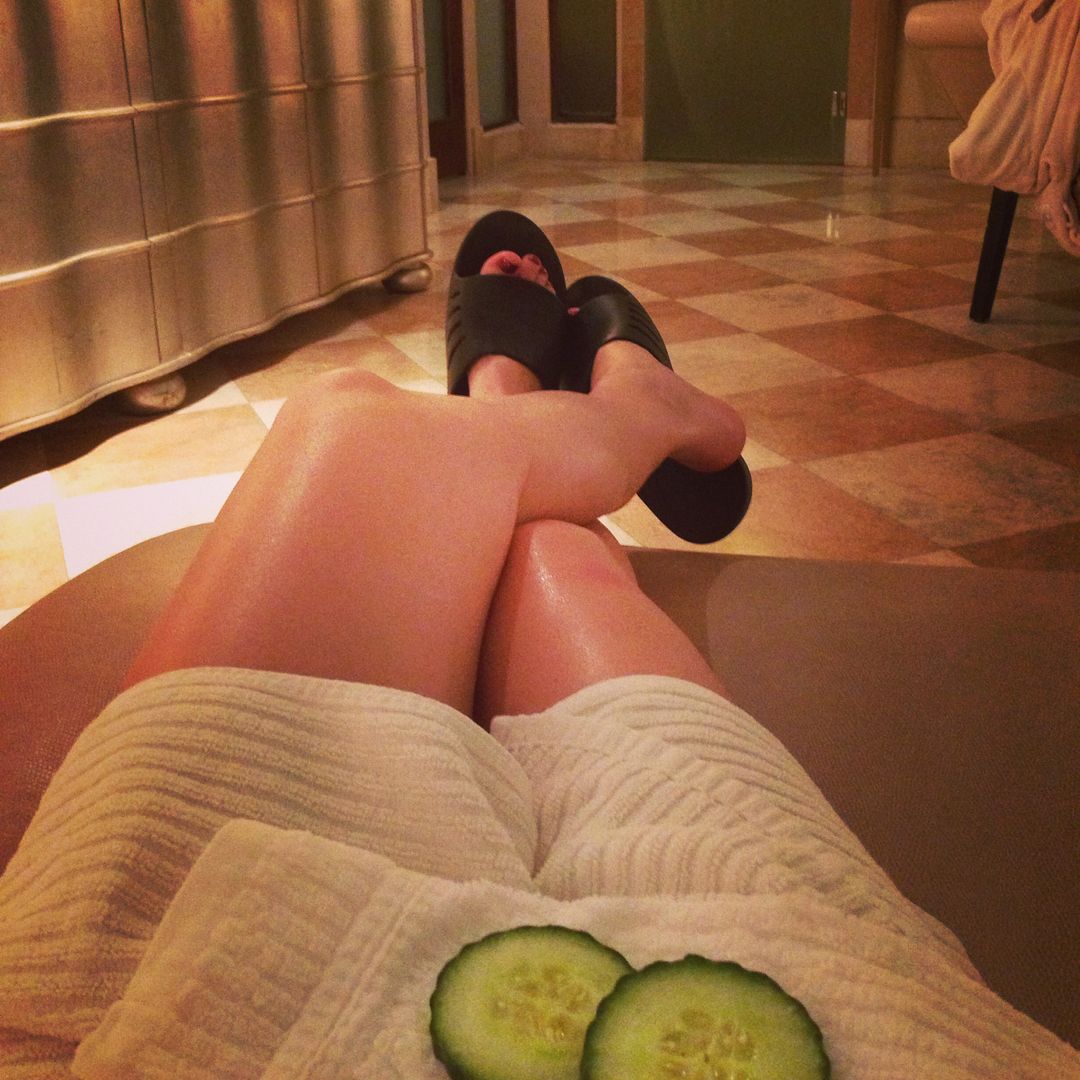 Me, a comfy chair, my new bathing suit, and my cool cloth with cucumbers for my eyes. THIS is the life!
(THey used the
Isun
line on me during my treatment, if you were curious)
They had a fantastic day on the back bowls and didn't have to wait in any lift lines! Score!! We topped that evening off with dinner in an Italian restaurant near their home and before you knew it, it was time for another day!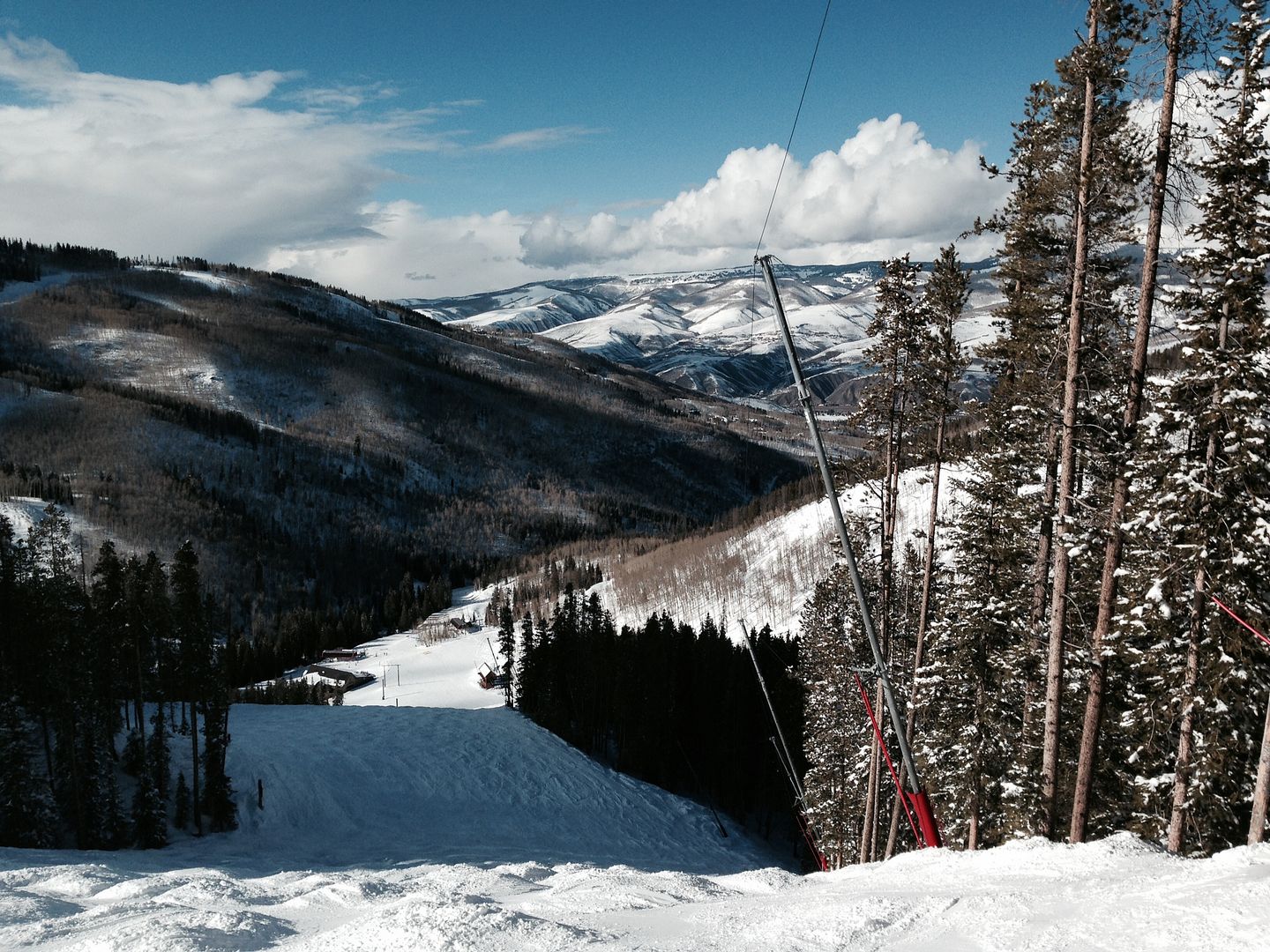 Forrest's view was a little different than mine!!!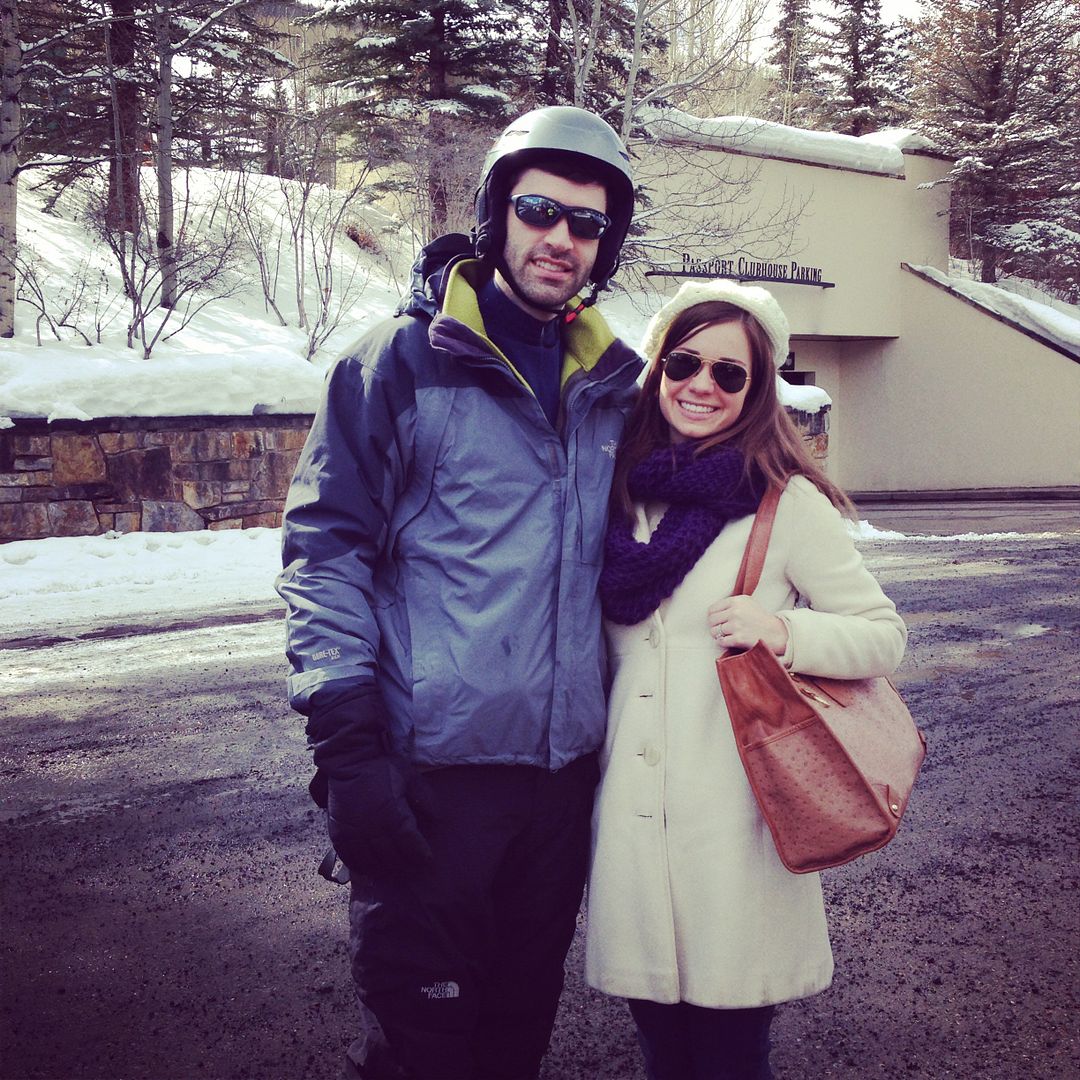 Day 2:
Breckin "fridge"
We woke up to a snowy Saturday morning so we were afraid to drive to Beaver Creek, our original destination. We ended up choosing Breckinridge instead, since it was closer to home.
We were really excited to spend the day with our friend Susan, who is in dental school in Denver. Once she got to Uncle Tommy's, we loaded up and headed out. I absolutely LOVED the village at Breckinridge, even if I was walking around in the snow. There were so many shops and restaurants! While the gang skied in white out conditions, I bought myself a new coat and cocktail dress at
Valleygirl Boutique
, got a facial, and enjoyed a crepe and a hot cider!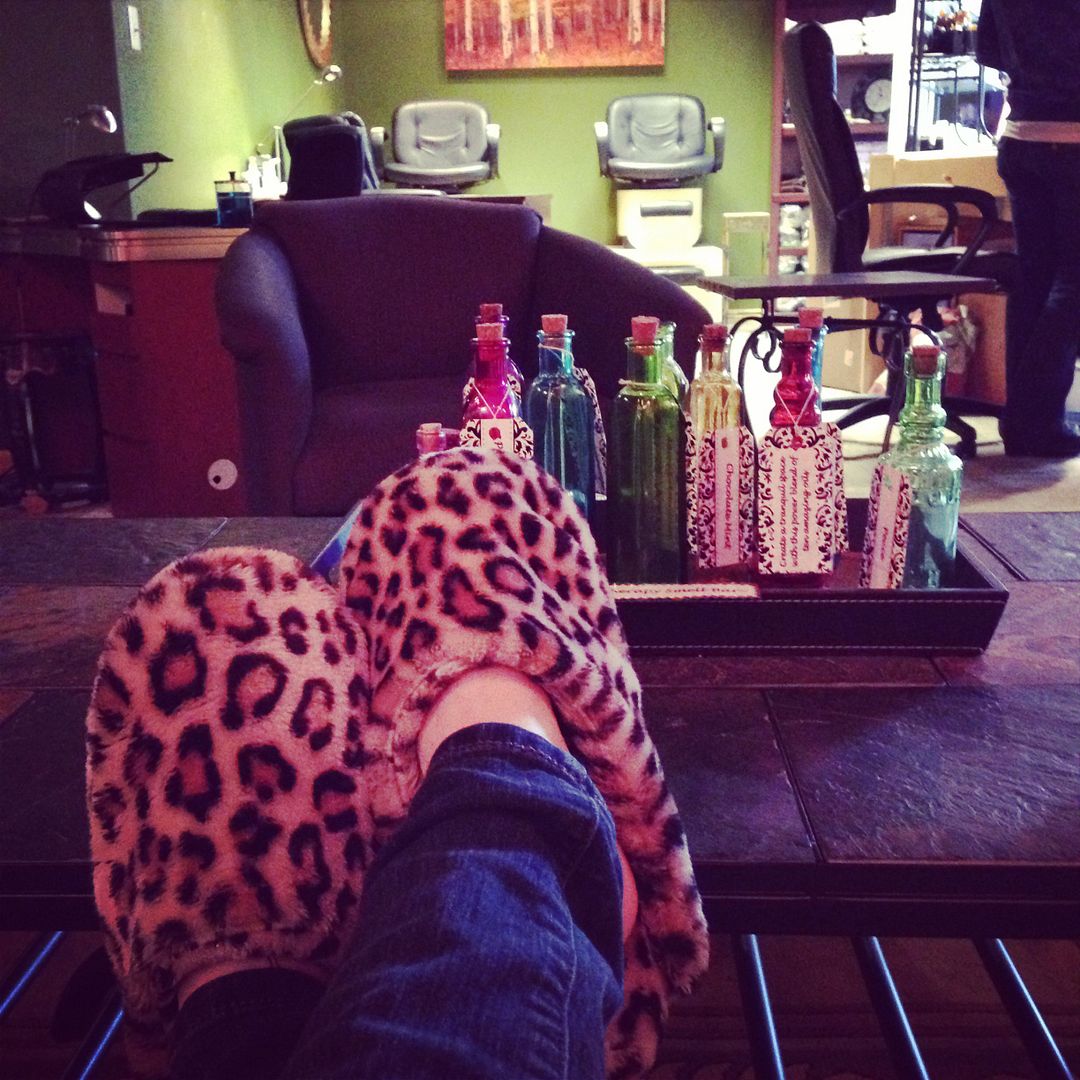 At the
Mountain Sanctuary Day Spa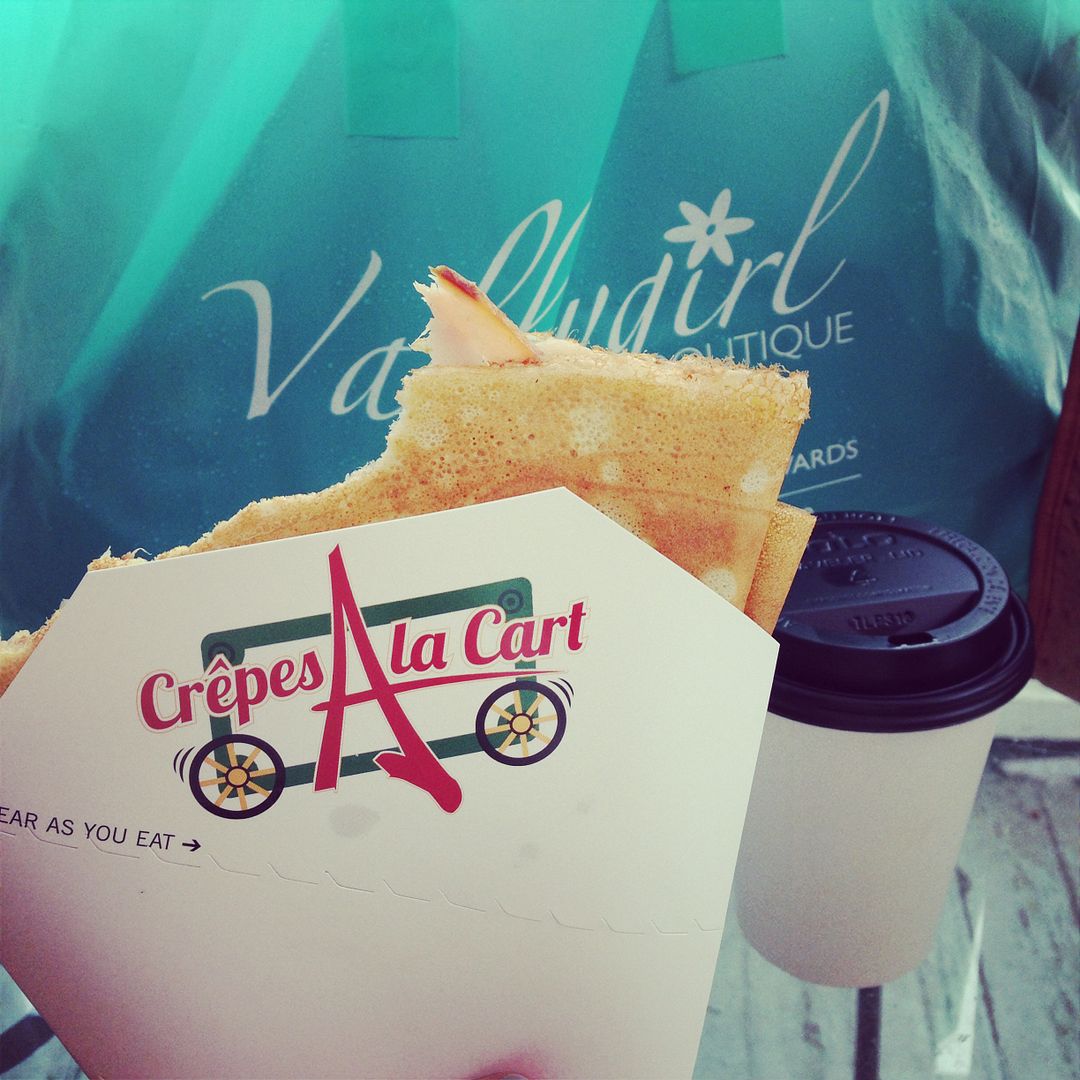 I am dreaming of that crepe from
Crepes A la Cart
and wishing I had ordered more!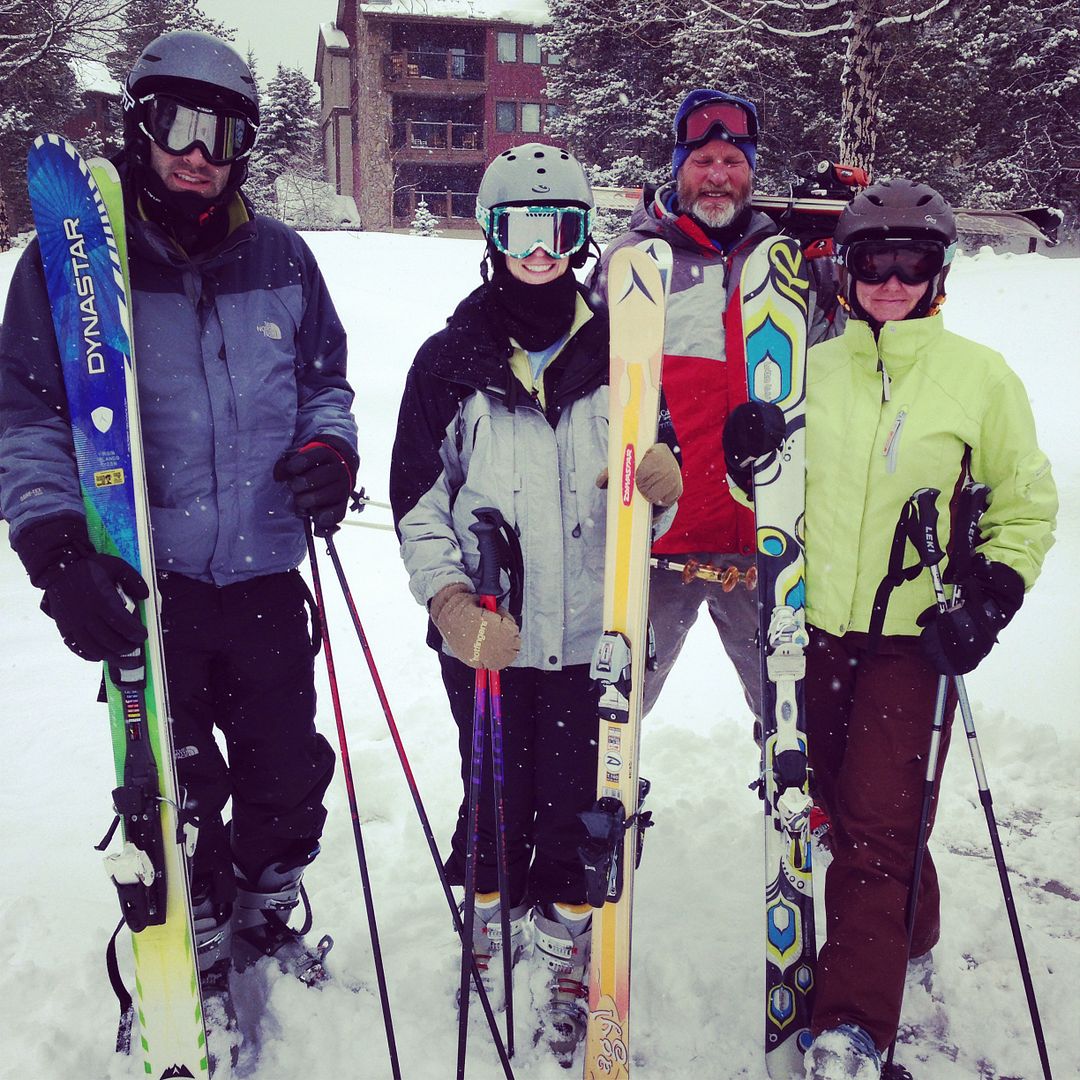 Forrest, Susan, Uncle Tommy, Aunt Karen
I also rode the gondola to the top of peak 8 (I think) to watch people in the terrain park. I was pretty obsessed with the winter Olympics so I was thrilled to be able to watch some more crazy stunts in person! I highly recommend doing that at any resort if you have the time! It's so much fun! I treated myself to a little apres'
ski
spa/shopping snack at
The Warming Hut
and bought my skiing companions some stuffed cookies before meeting the group to head back to the house. Because it was late and snowy, Susan opted to spend the night with us, which meant she was treated to a fabulous salmon dinner, cooked by Aunt Karen.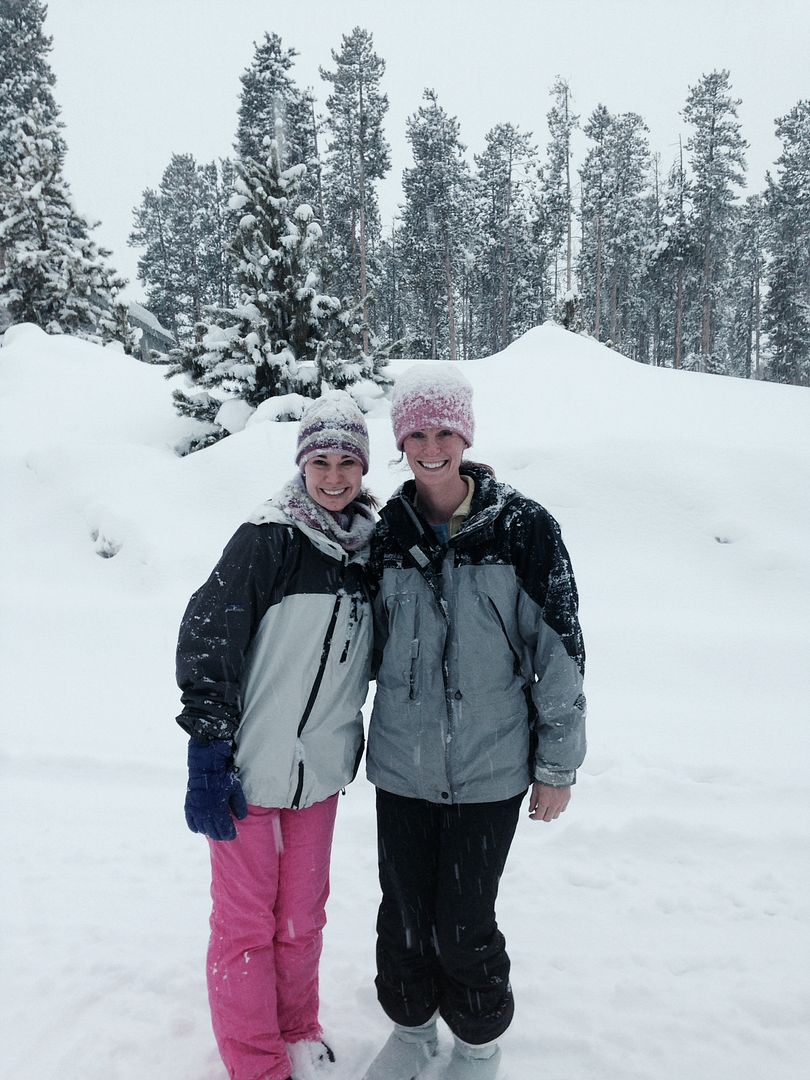 On a walk near Uncle Tommy's house
Day 3:
Beaver Creek
I was the most excited to go to Beaver Creek because neither Forrest nor I had ever been before. It was a beautiful day so the gang was anxious to hit the slopes! Instead, I went to
Revolution Yoga
for a community class. What I didn't know was that it was a HOT yoga class. Man--that is some TOUGH stuff. When the instructor invited us to set a goal for our practice mine was "don't throw up or pass out". Despite being sweaty I really felt invigorated after the class. While my group was skiing world cup runs, I had another quick lunch at Blue Moose Pizza (great sandwiches and salads) and then went to the
Allegria Spa
at the Park Hyatt. I was able to secure a scalp and foot treatment, even though I didn't know what that was.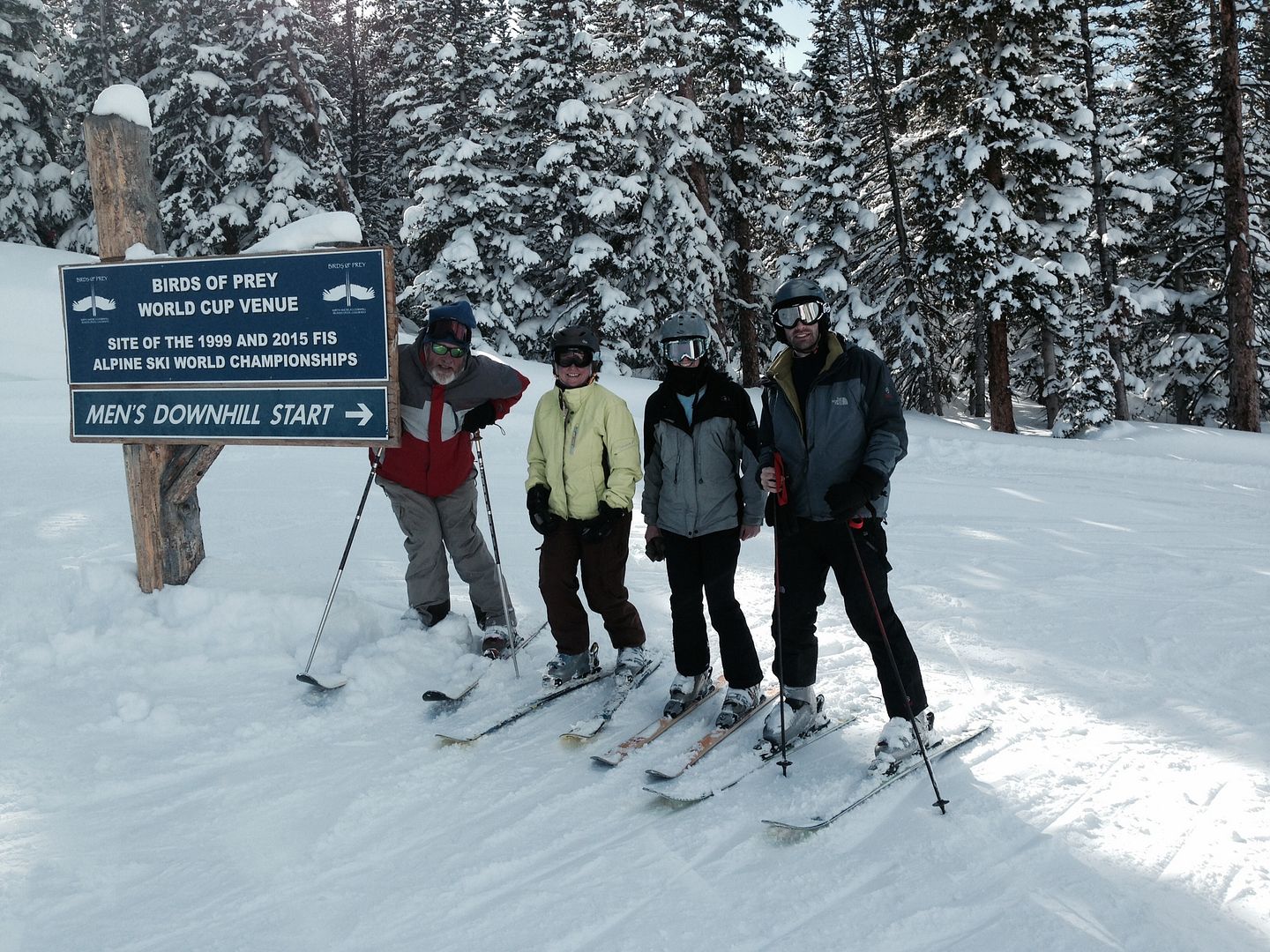 Like, Olympic skiers ski this run!! Way to go guys!!!
The spa has these amazing pools for you to use. First you get in the hot tub, then the mineral hot tub, then you take a cool shower, then you sauna (although I don't sauna--they make me claustrophobic) and then you get to lie on the warm stone chairs in the "tepidarium". OMG--I need one of these chairs in my house! My treatment was also AMAZING--I really don't know how I've transitioned into real life again after all of my spa adventures! I finished the day with Mass at the chapel right on the mountain. It was so beautiful!! I met up with the group afterwards and we were off to another home cooked meal by Aunt Karen.
I of course made friends with Aunt Karen's cat Bella!!
Can you tell why we didn't want to leave Colorado? Wonderful skiing, spa-ing, breakfast and dinner cooked for us every day--who would want to leave! We are so grateful to Uncle Tommy and Aunt Karen for their hospitality and we have already promised them we will be back as soon as we can! I hope that if any of you out there are considering Colorado as your next vacation destination, that you will just say yes and go! Even if you don't like to ski, there is so much to see and do!!