That's what a great evening is made of! A few weeks ago Farrah and I were once again table decorators for the Girlfriend Gala, an event that benefits Success by Six and the Dolly Parton Imagination Library. Every year, hundreds of women attend the event and their attendance helps put books in the homes of thousands of children in our area. This year's theme was Fairy tales, dreams, and magical things, so Farrah and I chose The Night Circus as our table theme. If you haven't read that book, it's about time you did. A magical circus, wizards, tents, romance, the book has it all. We decided to make our table into the "bottle tent" from the book. It goes without saying that the tent held bottles--but what was special about the tent was that they were bottles of memories. I thought that really resonated with the overarching theme of the night--girlfriends. We invite our very closest friends to sit at our table; friends with whom we've made many memories. Therefore, our party favor to our girlfriends seated in our bottle tent were mercury glass bottles filled with a "memory" we shared together. Here is how the night looked....
This was our table! The circus in the book was black and white so we went with that theme. We covered a beach umbrella with gossamer using rubber bands and staples! The umbrella pole is halved and we put it in an outdoor umbrella stand. Easy! (Haha I say easy but I cried A LOT). We hung silver beads and silver and purple Christmas ornaments from the inside of the umbrella.
We decorated the inside of the tent with glittered bottles--just roll a clean wine bottle minus the label in modge podge and glitter!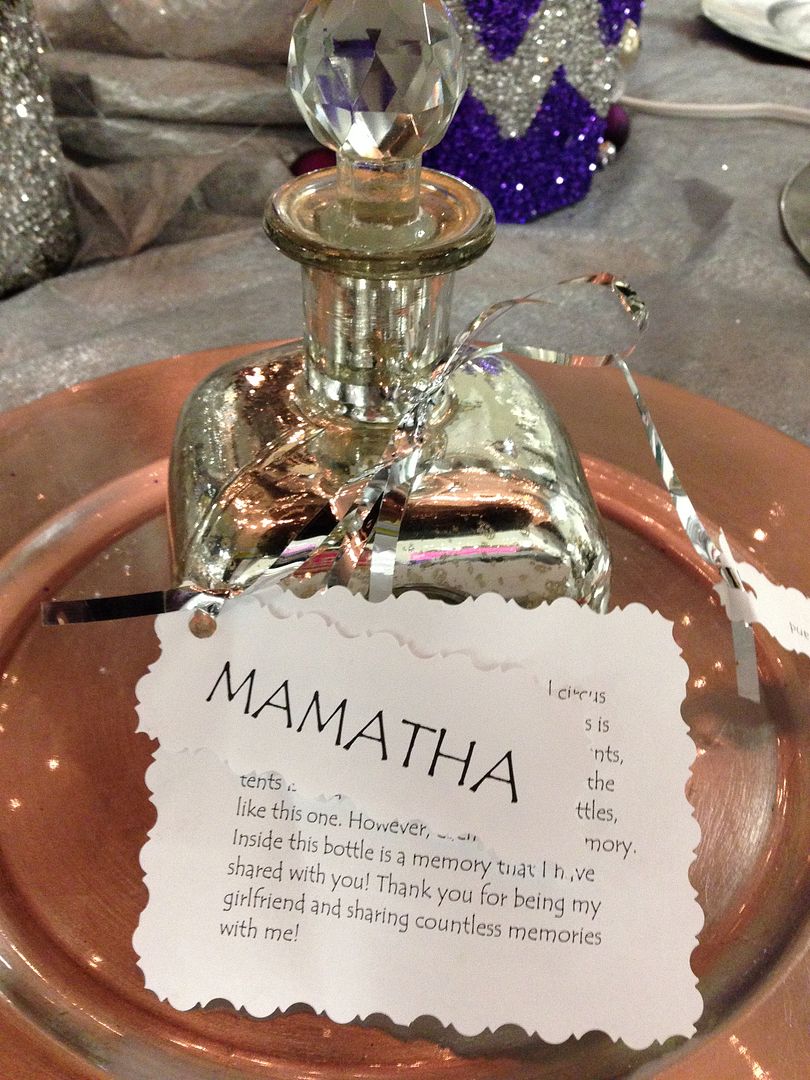 Each place setting had a mercury glass bottle with each guest's name on it. Then there was an explanation about the bottle tent from the book. Then, I attached a special memory I shared with each guest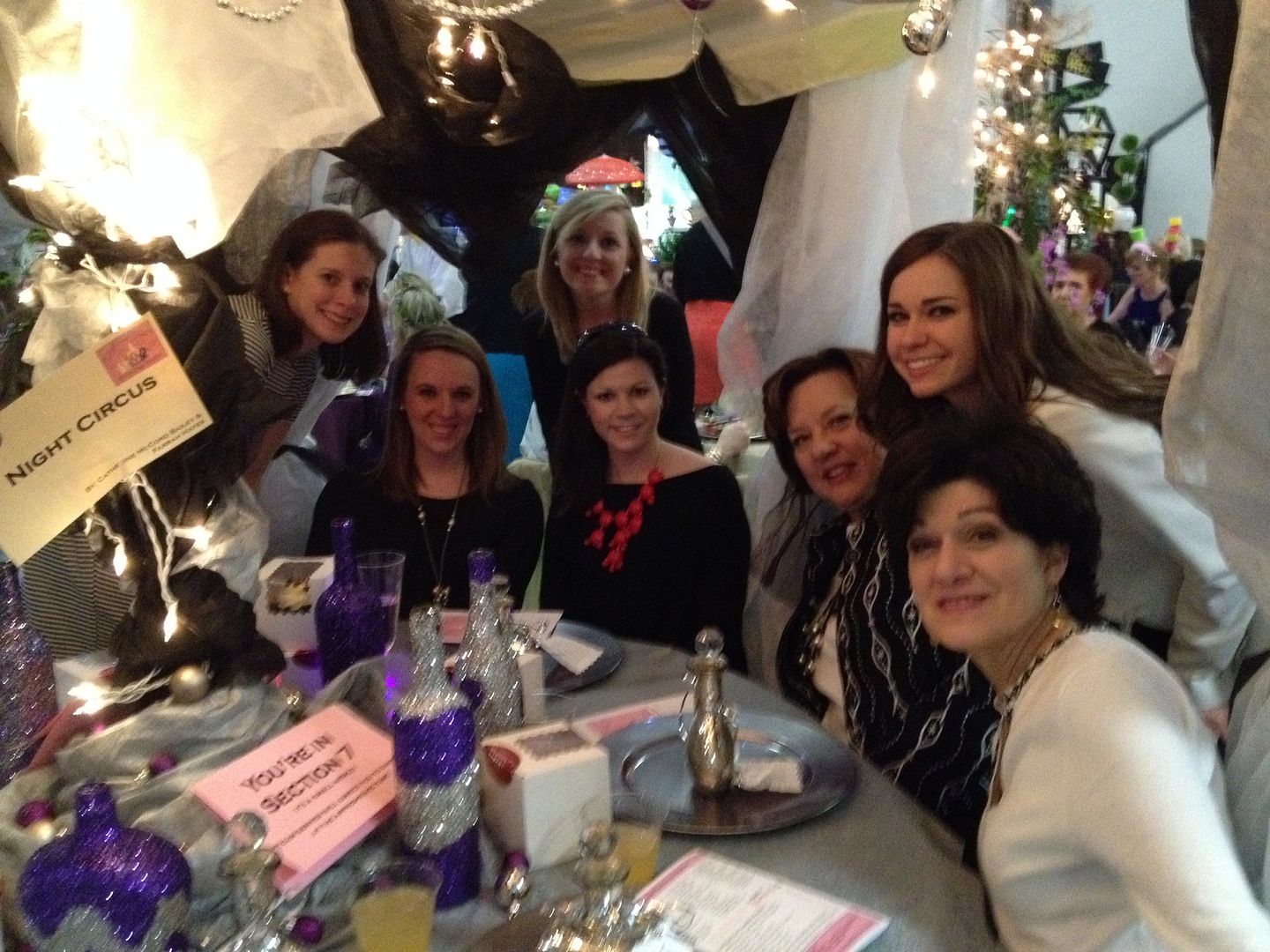 My group of girlfriends!
I may cry and get all worked up when it comes to doing my table, but in the end, it's always worth it. Nothing is more fun than a night out with girlfriends, and when your night out equals books for children, it makes it even better! Each year, we raise tens of thousands of dollars, and this year were are able to purchase $23,000 books! That's something to be proud of!! I'm already looking forward to next year's "Night Under the Big Top"! I've done a tent, so stay tuned to see what kind of tricks I have up my sleeve!