Happy Monday! It's raining, I'm exhausted, but it's still a good day. Our move went really well this weekend. I was really worried that I would be stressed but it was actually kind of fun. The Type A, hyper-organized part of me was afraid the chaos would drive me to the bottle but instead I dove head first into the organizing and unpacking and I have to admit, even though it exposes me as a total nerd, I really enjoyed it. I'm pretty sure that since I have survived the wilds of Peru, I can survive anything, even a move. If you were concerned, Stella and Brownie have both adjusted beautifully to the move and are having a fantastic time running up and down the long hallway, hiding in boxes, and scratching their backs on the carpet, and because I was so worried about them last week, I'm letting them do it. It's good to be a Bailey cat right now!
Speaking of Peru, I would LOVE to share with you details of our trip, now that we've had our
heart to heart
about it. Jay and Claire picked us up and we headed to the airport with our bags in tow....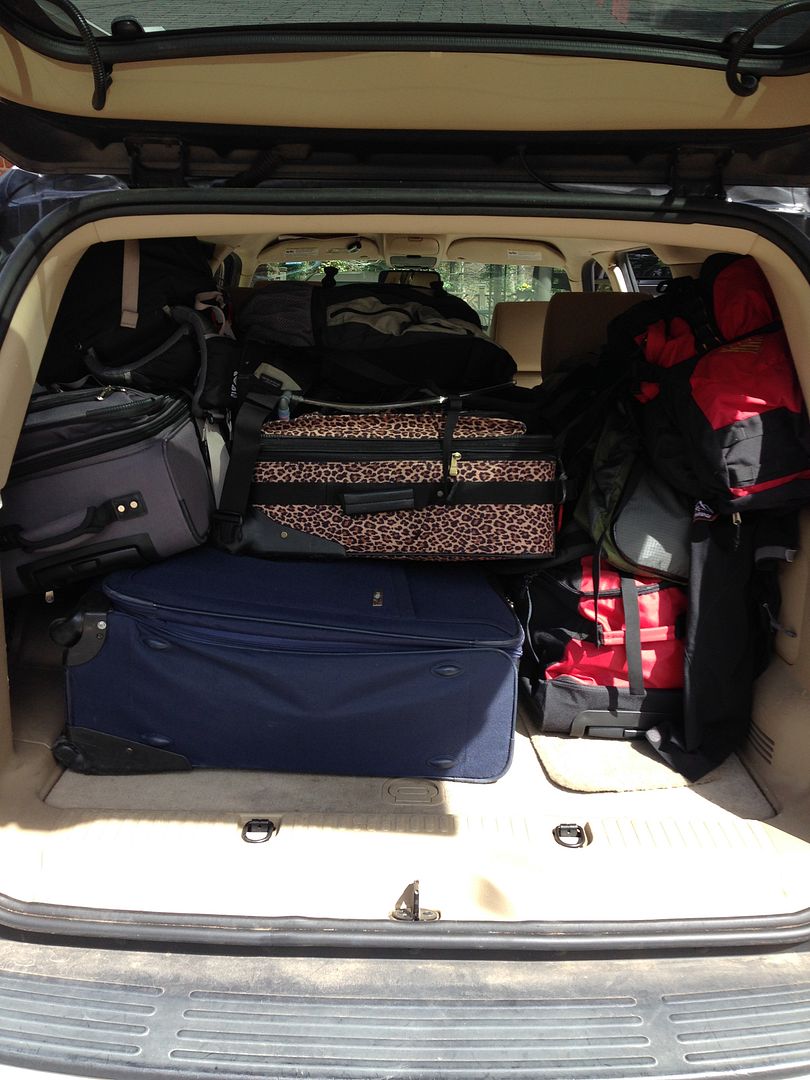 (One back and carry on suit case per Bailey, one back pack and checked suit case per Hedgspeth, and one suit case of Akiko's)
I need to remember, for all eternity, the hilarious guy we met at the Parking Spot by the airport. We were clearly in a section marked "International Terminal Only", waiting on the van to come by. Of course, they don't go to international as often as domestic so the van took a while. We knew that, the guy didn't, and he was complaining the entire time, in the nicest tone. Then we board the van with him and this older couple who was going on a Viking Cruise (Claire and I often wondered how their trip compared to ours while on the trail) and he is talking about going to Florida and complaining about the van being late and how he was going to miss his flight. I chose that time to mention that the van didn't go to domestic, only international, and he, in the politest of ways, starts freaking out. He had somehow missed the gigantic signs that said they only went to international--I have no idea how. Even though he was a total mess, he was the nicest jerk ever! :)
Once in the terminal it was quite a breeze to get through security, so much so we felt uncomfortable. Apparently we were pre-checked and they got really mad at us for taking off our jackets, belts, etc. Oh well. We didn't have long before we boarded the 6+ hour flight to Lima. We chose to spend a little extra and fly economy comfort, and so now I'm spoiled and will never go back to coach for an extended flight. (We paid for the flight with our points so we only had to cough up real money for the economy comfort upgrade, which was about $200 total, round trip.)
We watched movies the whole way (for me: Frozen, The Book Thief, and Best Man Holiday) but took a break to play a little in plane trivia. We rocked it.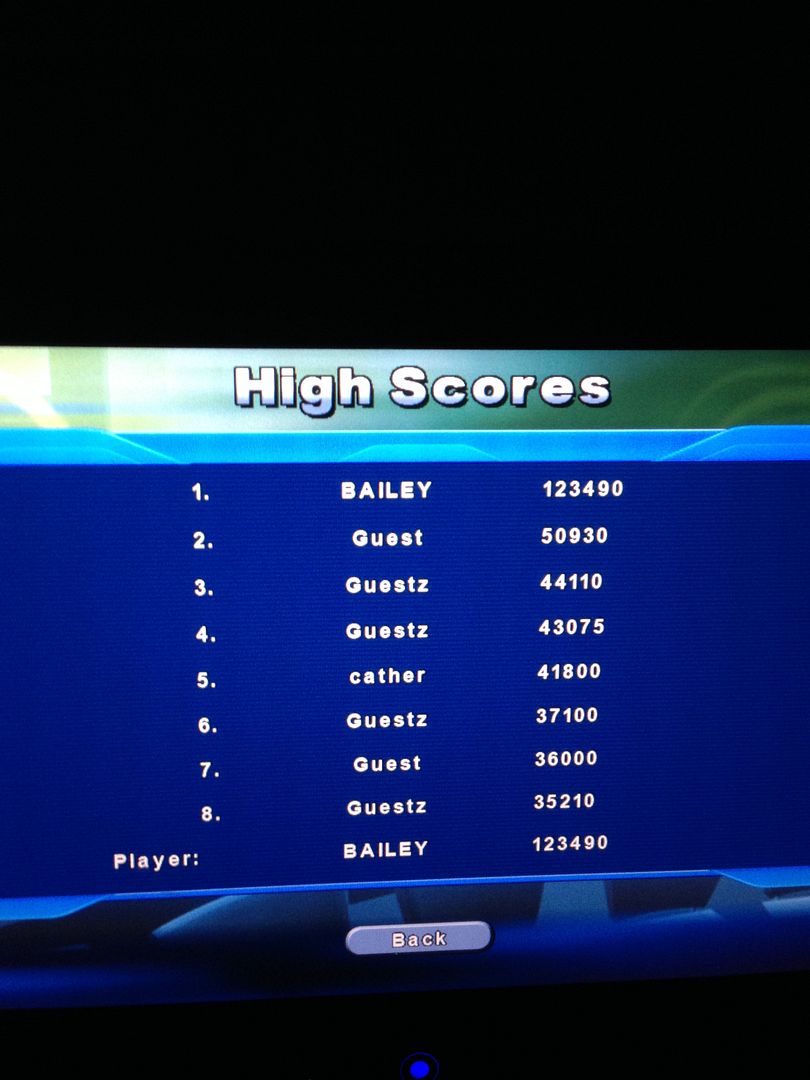 (Notice we are not only number 1, but I'm also number 5)
When we landed in Lima our instructions were to find Akiko and she would take us to the Delta lounge to sleep. We only had a few hours before we met the group to fly to Cusco so there wasn't much point in leaving the airport, and the only hotel was booked. Unfortunately, once we got out of international, we couldn't go back to where the lounge was, so we were stuck. Our options were to stay at a $250 a night hotel for 5 hours (which was my choice--money is no object when it comes to my sleep), check in and sleep in the airport (Forrest's choice) or to sleep on the breezeway outside of the airport because "it felt nice outside" (Jay's choice--um, no). We ended up going with Forrest's idea and sleeping in the airport like hobos. I literally had my eye mask on and ear plugs in while sleeping in a booth in a restaurant. Not my cup of tea, but this was the start of the trip of "rolling with it".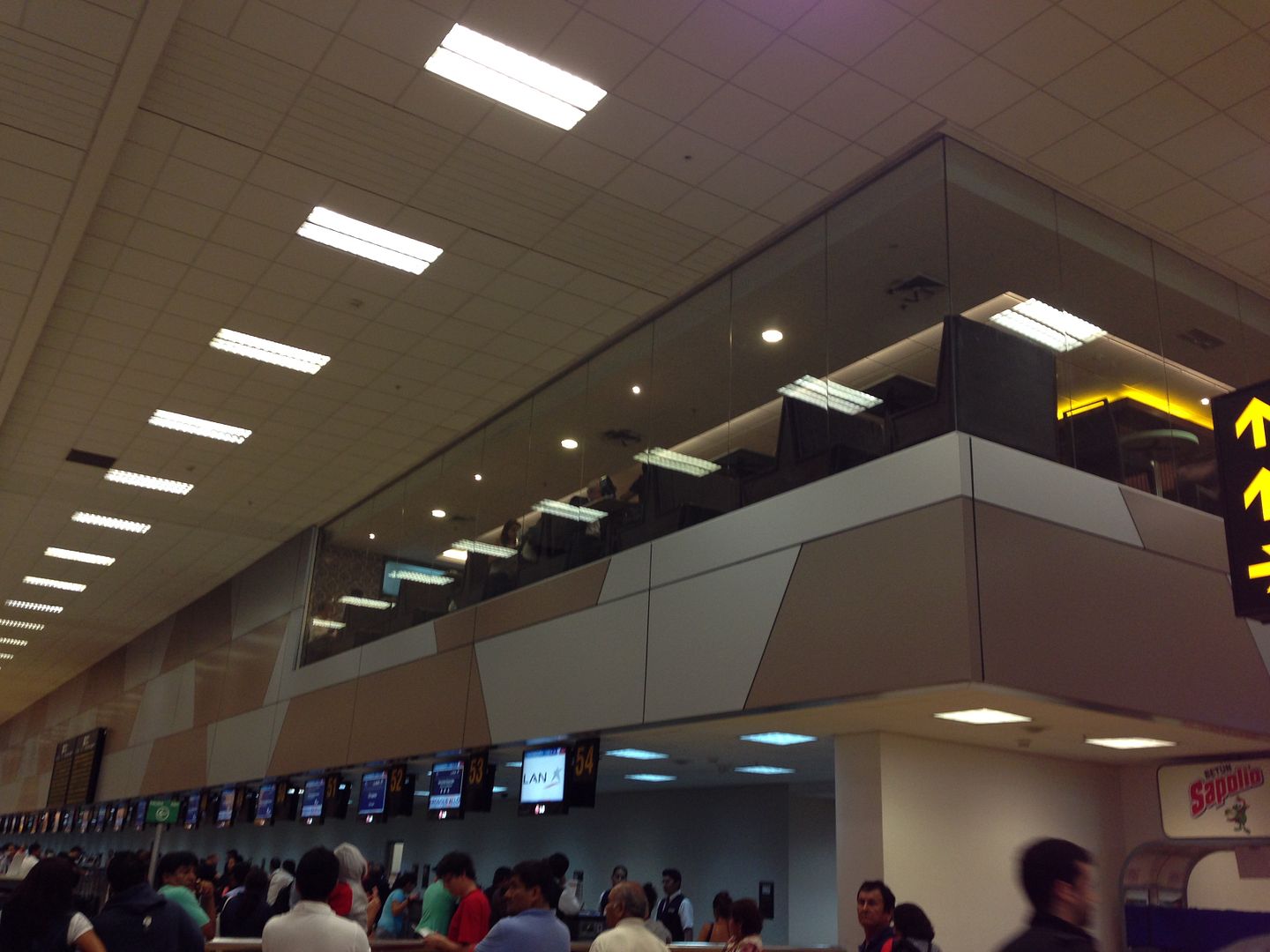 (We took up 2 booths in that restaurant and everyone below could see us sleeping. Fun times....
Forrest did find this little spa that we took advantage of, so that was nice.
Foot massage at 3:30 am? Don't mind if I do!
Saturday morning we met the group, which included several friends and a new couple, Sunny and John. They had all been at Akiko's beach house since Wednesday and had gotten to know each other so we had catching up to do. I bonded with Sunny on the flight over gel nail polish and not wanting to look ratty in the wilderness--we are now friends for life, thank you.
Ok, cliff hanger. I will tell all about Peru, day 1, asap!! Stay tuned! Magnificent photos to come!