"I can still breathe the same...can you?"
This was my first question to everyone in our group as we landed in Cusco, Peru. The altitude was MUCH more than we are used to and so people were really keyed up about it. We even had a prescription for Diamox, a medicine that I think people with glaucoma take to change the pressure in their body but that they also give for altitude sickness. If you are going to Peru they recommend you take it. I took one and had terrible heart burn all day long so I stopped it, and had no trouble, even on the hike. Other people in our group had weird tingles in their bodies that seemed to move around (including to John's "pinky toe ball", or the ball of his foot under his pinky toe). Anyway, this post isn't about medicine or altitude sickness, it's about our first day in Peru!
We met our guides at the airport and loaded into a van that took us to our hotel, the Ramada Costa del Sol.
There were 2 ladies spinning yarn and this baby sheep helped them model hats!
He was really sweet and loved to be petted!
After a nap and breakfast, we hit the town for a tour of the city and some Inca sites. First stop was Qorinkancha. It was super old and super cool.
Incan stones--see how they fit them together?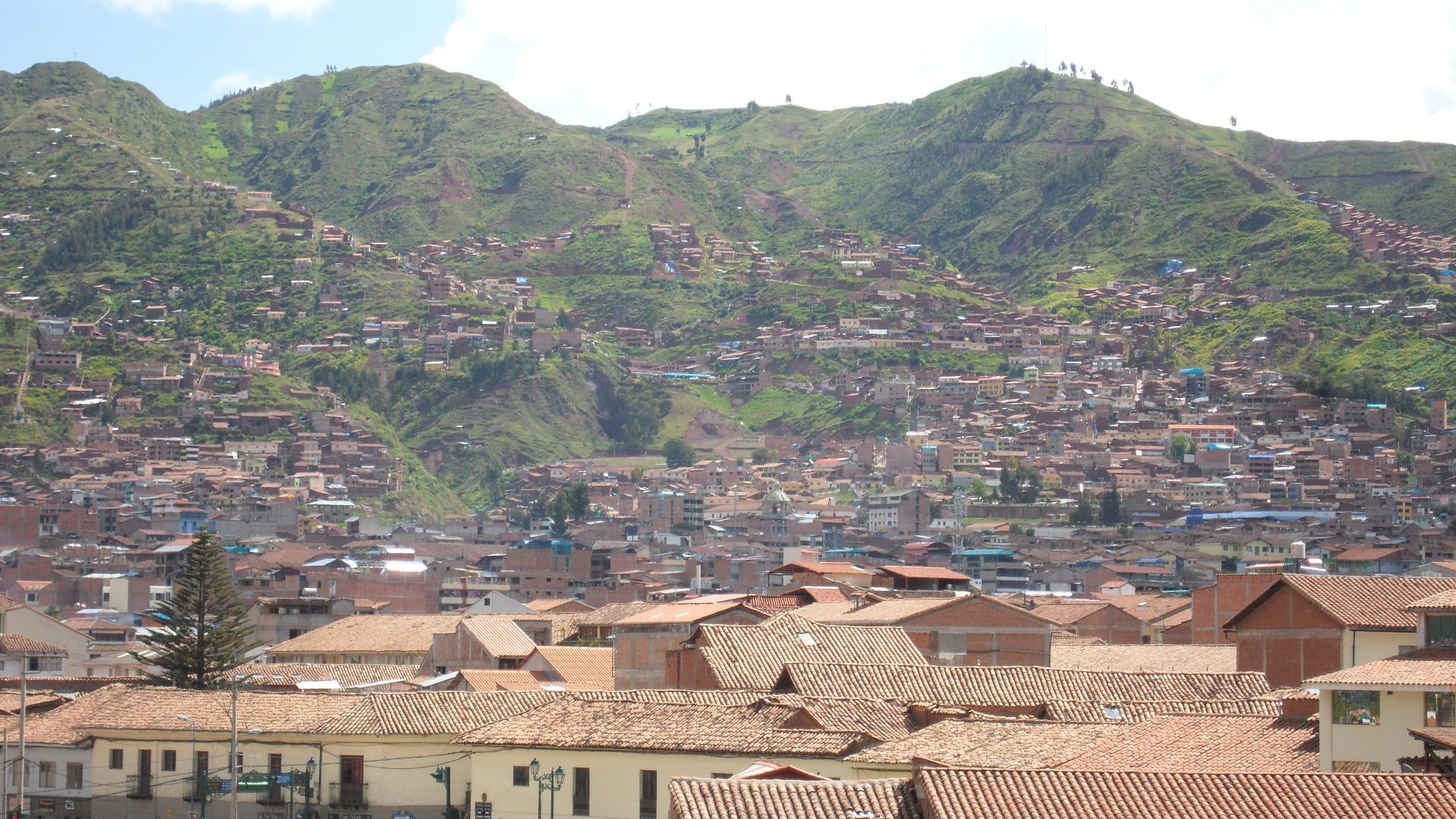 Amazing view of the mountain and city.
Next we checked out the cathedral in the Plaza del Armas
It was beautiful inside, but we weren't allowed to take pictures. There is some really amazing art, as well as crypts.
Next, it was on to some Inca sites. The first was Saqsaywaman, which we pronounced "Sexy Woman", which is pretty close to correct, actually.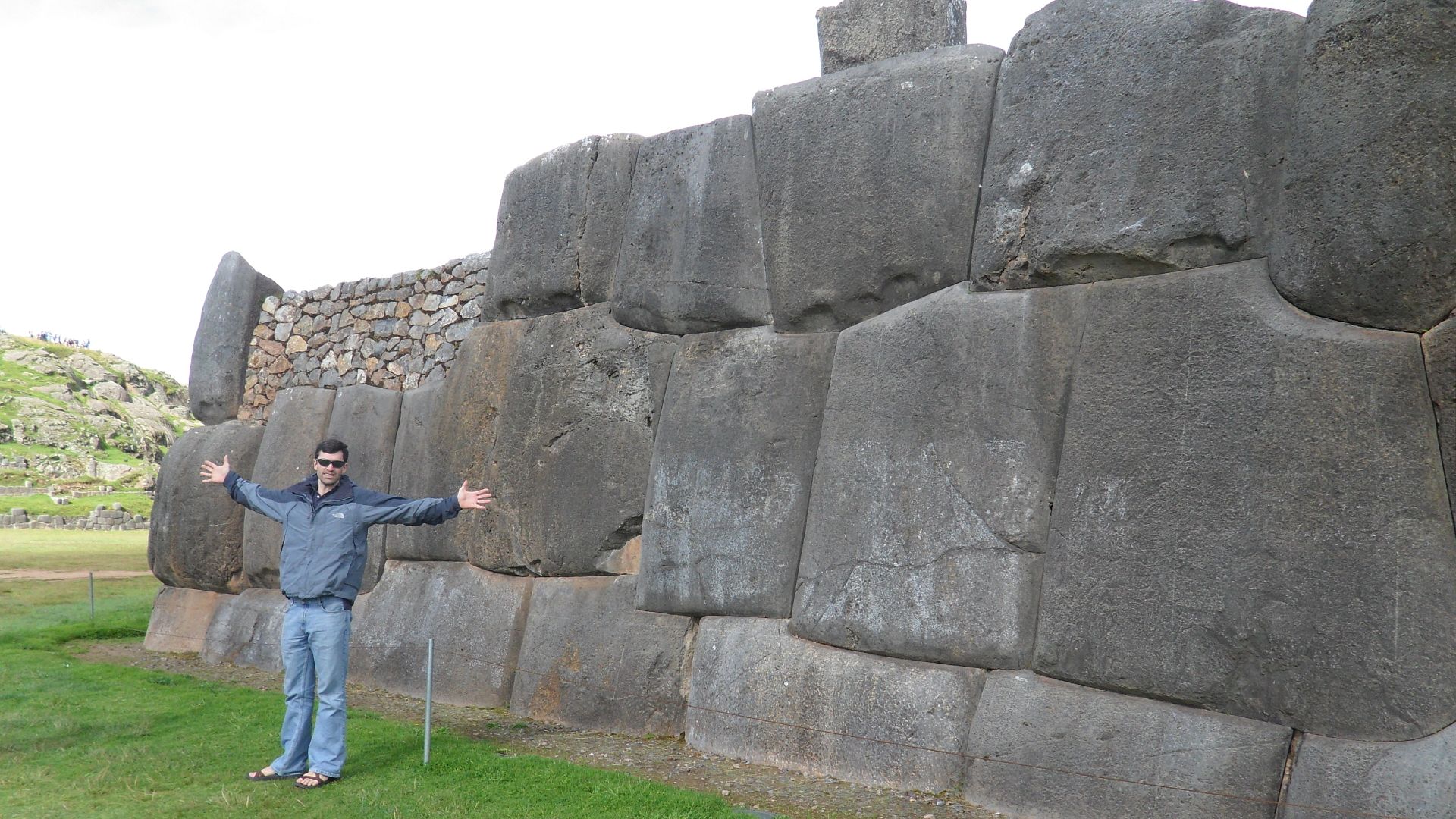 These ruins were enormous!!
High atop the Saqsaywaman.
Then we visited the Peruvian fountain of youth at Tambomachay.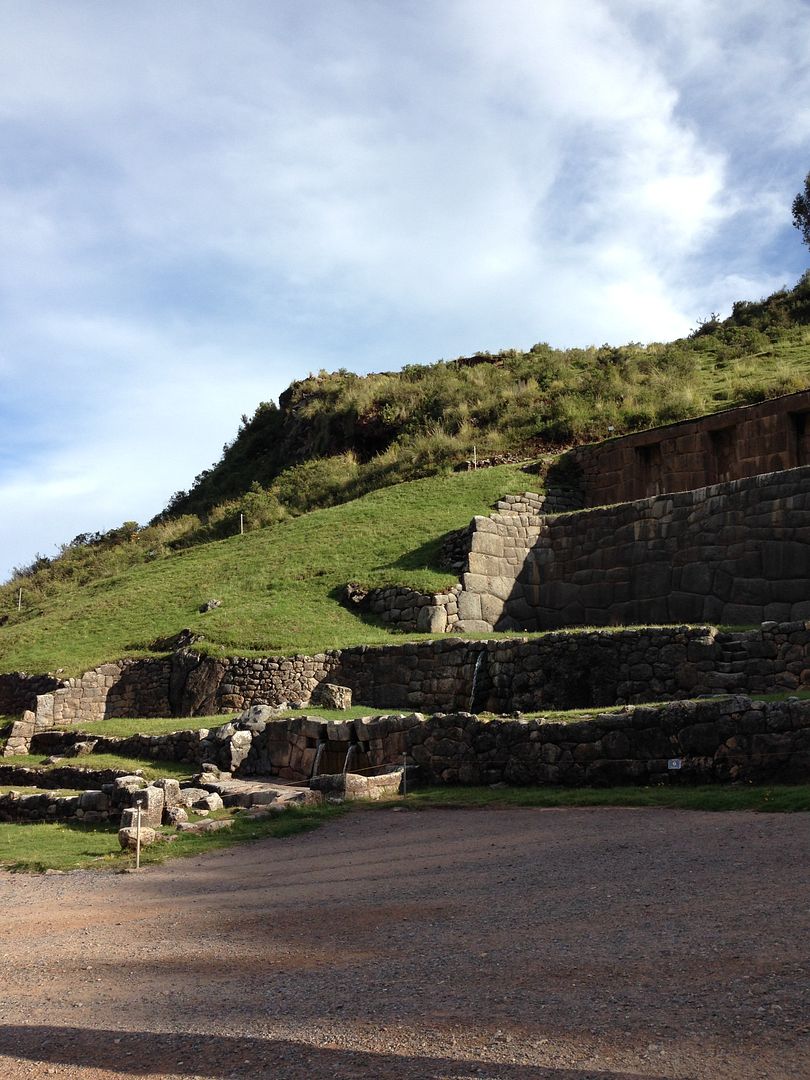 And finally, we crawled through the Peruvian "fat man squeeze" at Q'enqo.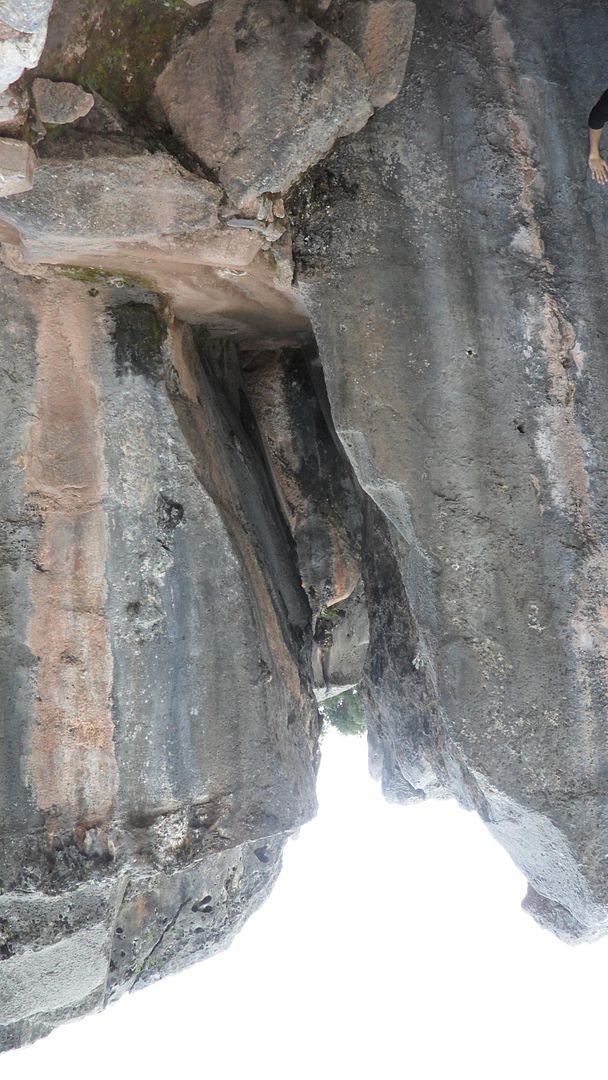 After a FULL day of site seeing we went back to the hotel to have a meeting with our trail guides. We were informed that on Monday, they day we were supposed to be driven to the start of the trail, there was to be a transportation strike. That meant, no one would be available to get us to the trail that day so instead, we were going to go there on Sunday night and camp and extra day. Not music to my ears, but at that point, there was nothing to be done. We also found out that we were going to get a duffle bag to put our belongings in so we didn't have to carry everything on the trail. Now THAT was music to my ears!
We rounded out the evening with dinner at El Truco, which included some very surprising dishes, and a weird coca leaf ceremony that may or may not have resulted in Jay and Ross getting Peruvian married...we aren't really sure what went down.
I am quite an adventurous eater, but they eat guinea pig in Peru, and that is where my spirit of adventure runs out. RIP, little guy!
There are no words to describe this weird ceremony....
Also, let me add that at this point in the trip, 2 people have come down with the stomach virus. I am NOT good when it comes to stomach sickness and I was panicking that I would come down with it on the trail. I mean, what do you do with a virus on the trail? Add this to a
night spent in an airport
, a busy day of touring, and the news of one extra night sleeping outside, and I was a total ball of nerves that night!!
Stay tuned for day 2!!