So Forrest and I gave us sweets for Lent again this year. Father Bean told us this year we shouldn't tell people what we were giving up; I wasn't so good at that, but I didn't put it on the blog so that sort of counts. This was one of the toughest years for me--I think we were just under a lot of stress and an ice cream here and there would have made things really happy! We had been counting down the days, the HOURS until Easter. Of course, that's not what Easter is all about and we know it, but because we were so keenly aware of our personal sacrifice this year, it made us all the more focused on the ultimate sacrifice, which, of course, is the point of giving up stuff in the first place. Here is what our fabulous, sweet filled Easter looked like to us: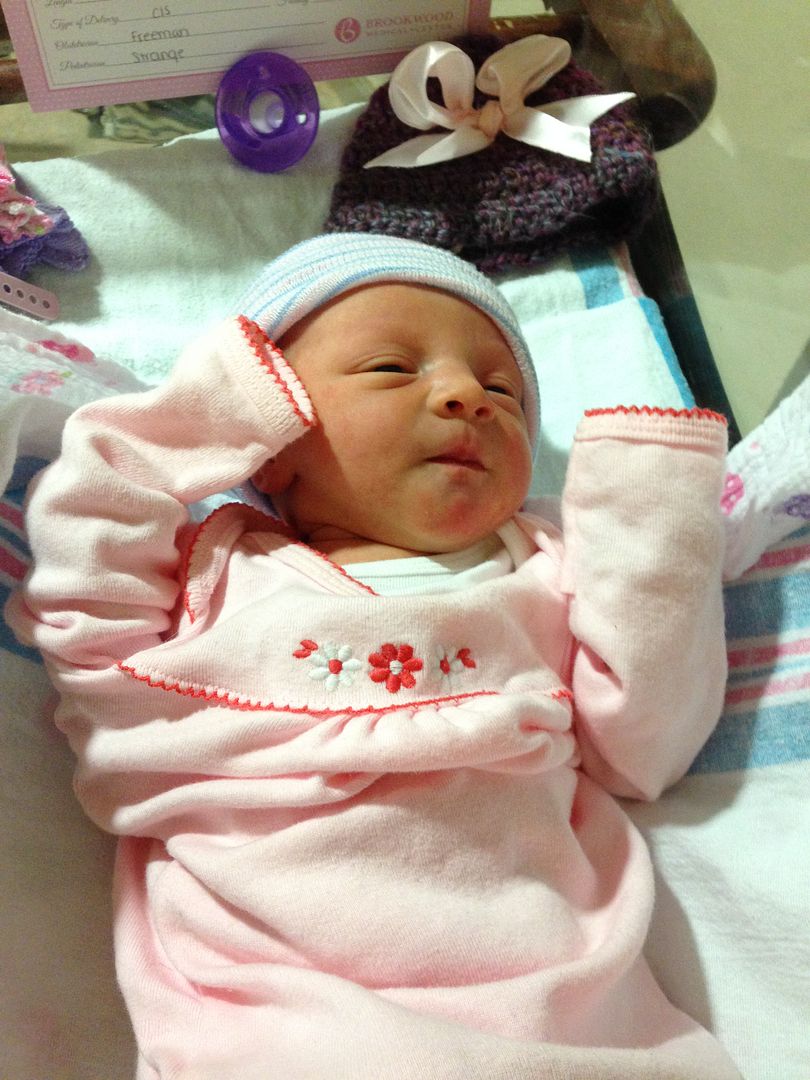 We spent Friday night meeting this beautiful lady, Harper Rae! She weight 5 lbx 4 oz so she was SO tiny!! I could have cuddled her all night long!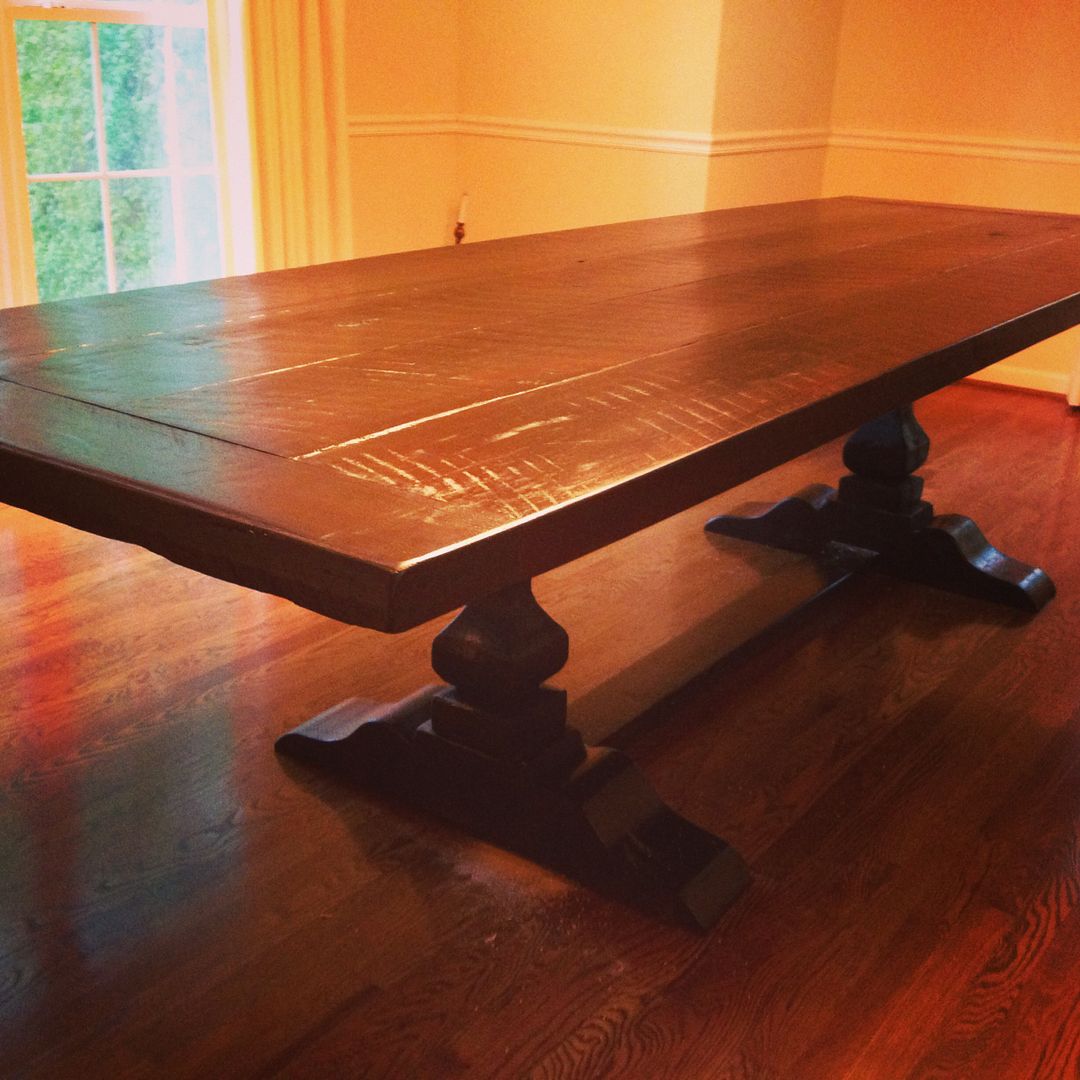 On Saturday, my dining room table arrived! Forrest built it all by himself--not a single part was premade! It is exactly what I wanted and it's all the more special because he made it himself!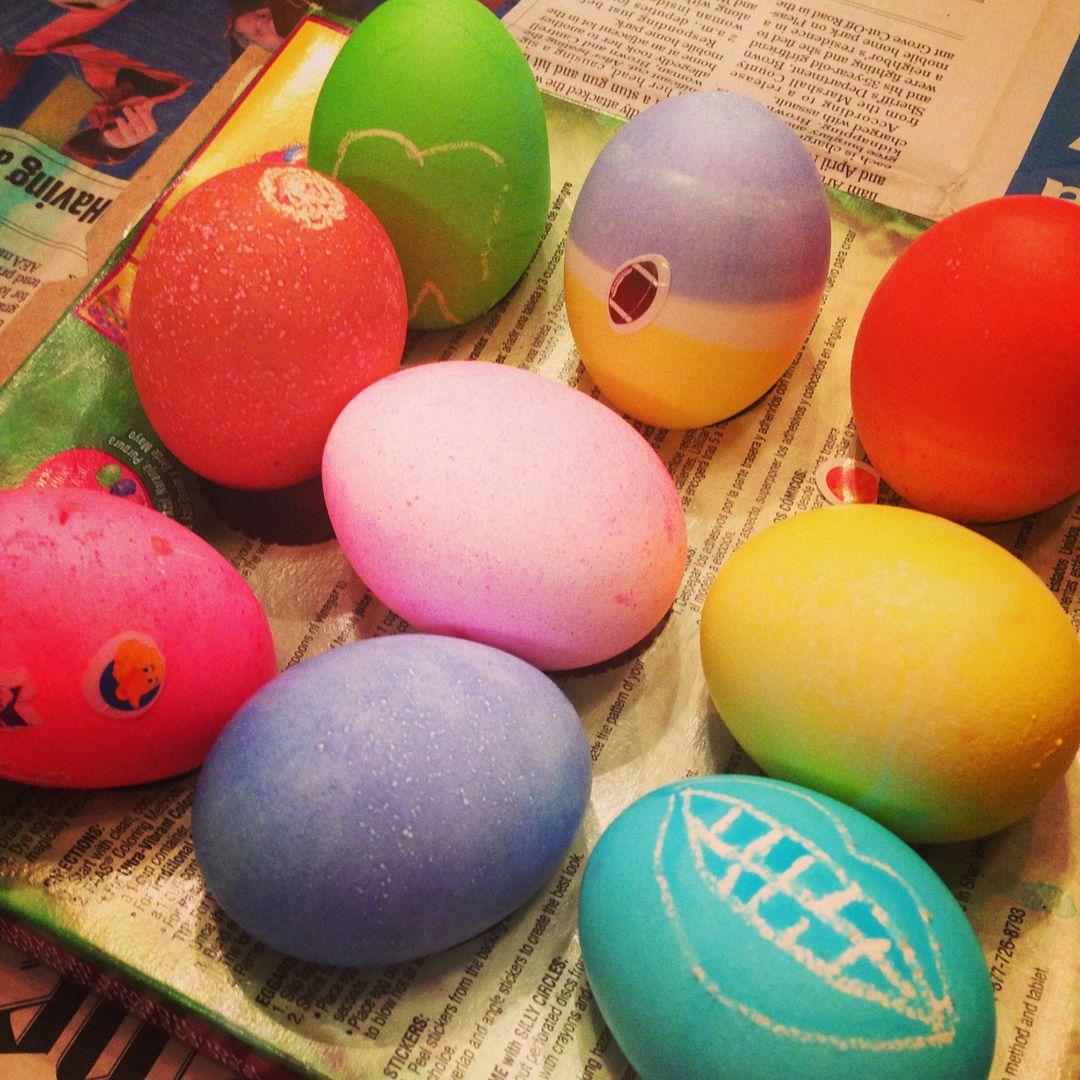 On Saturday night we had dinner with my family since my brother and sister were in town. As per our tradition, we dyed Easter eggs (while drinking pina coladas--what a combo right?). Notice the tooth themed eggs--those are Forrest's, of course.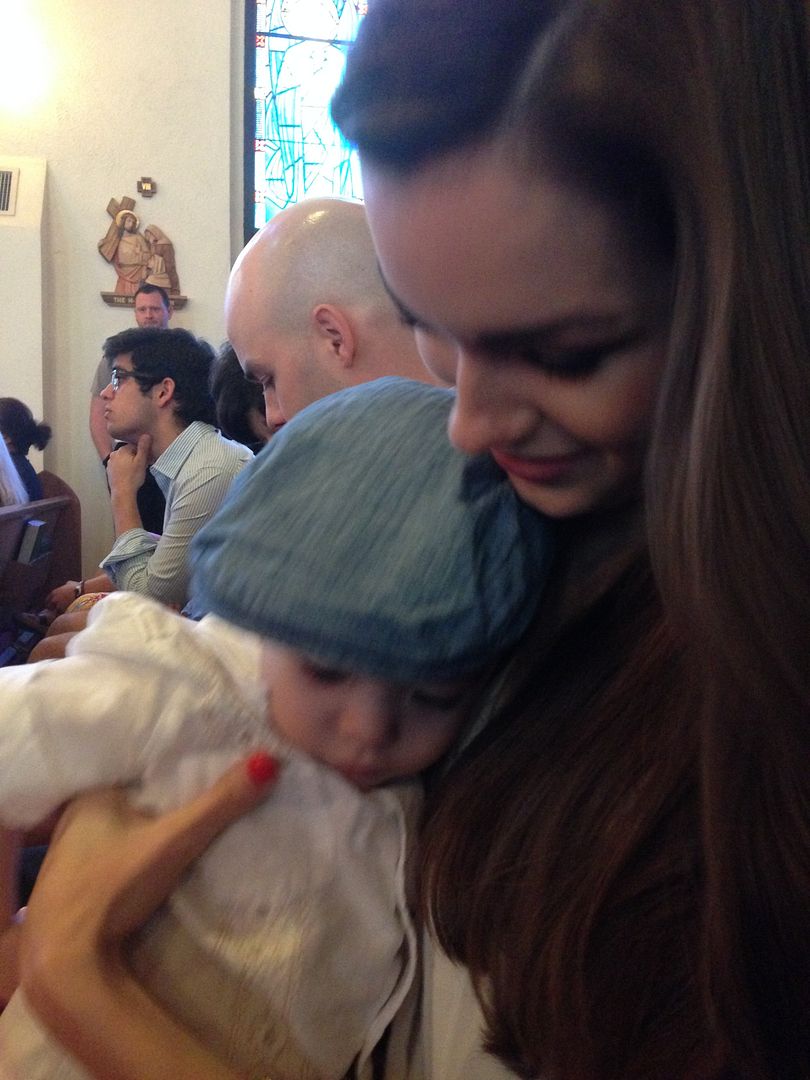 Mary Margaret made a baby friend at church Sunday morning. This is Declan! He clearly has good taste in women!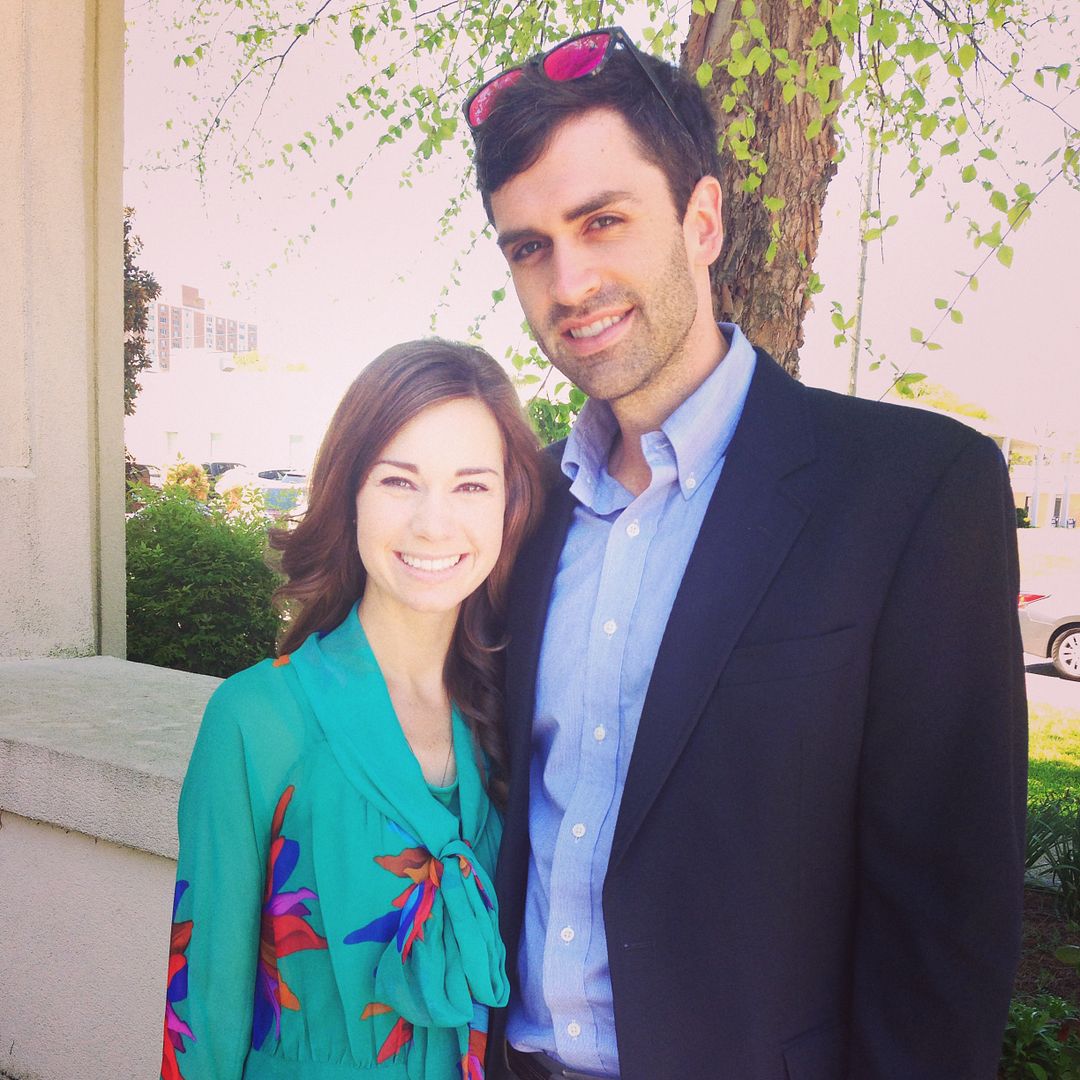 Happy Easter from the Baileys!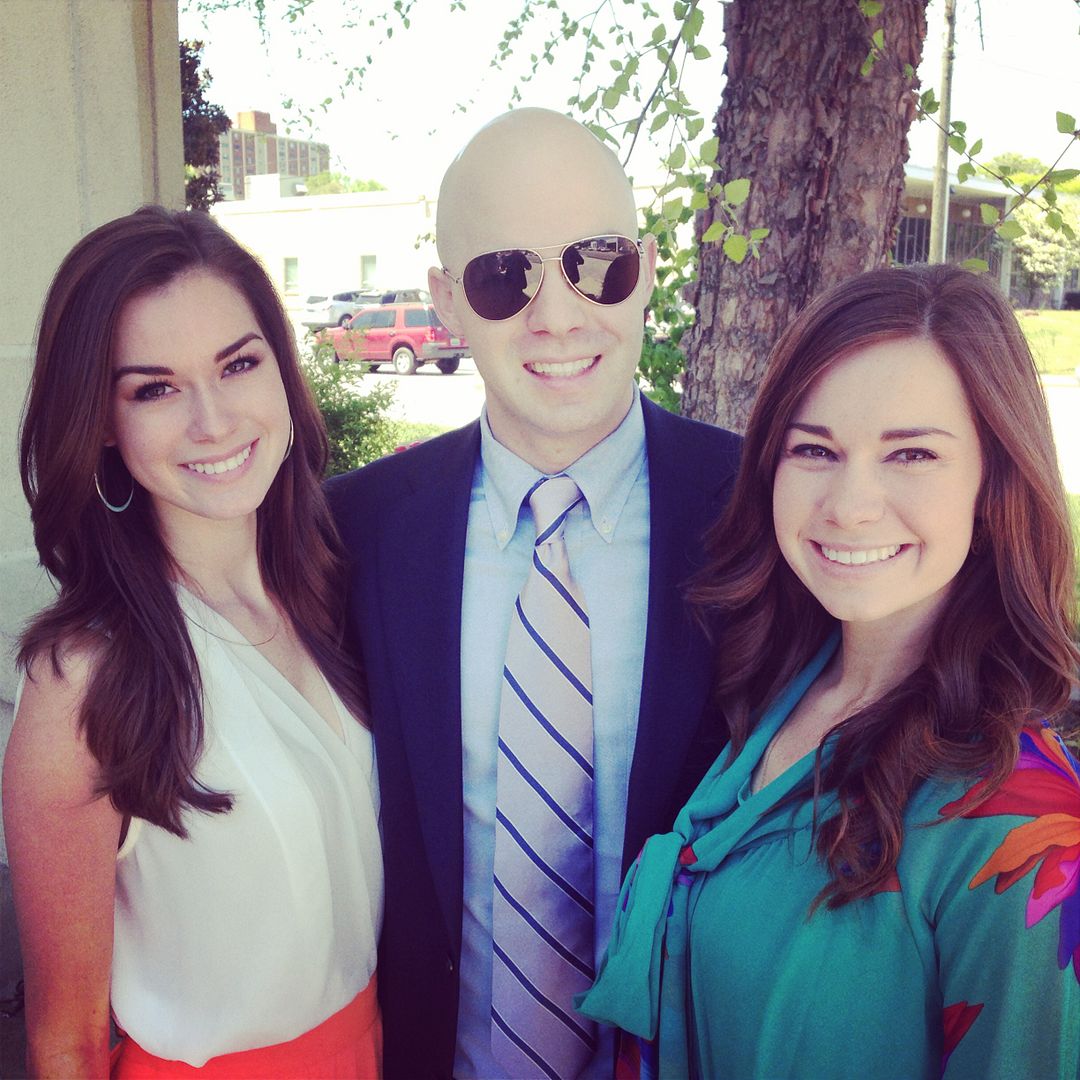 Brother and sister love (let's all remember I'm the oldest). We discovered, after taking this pic, that my brother would made a great Pitbull (the singer) for Halloween.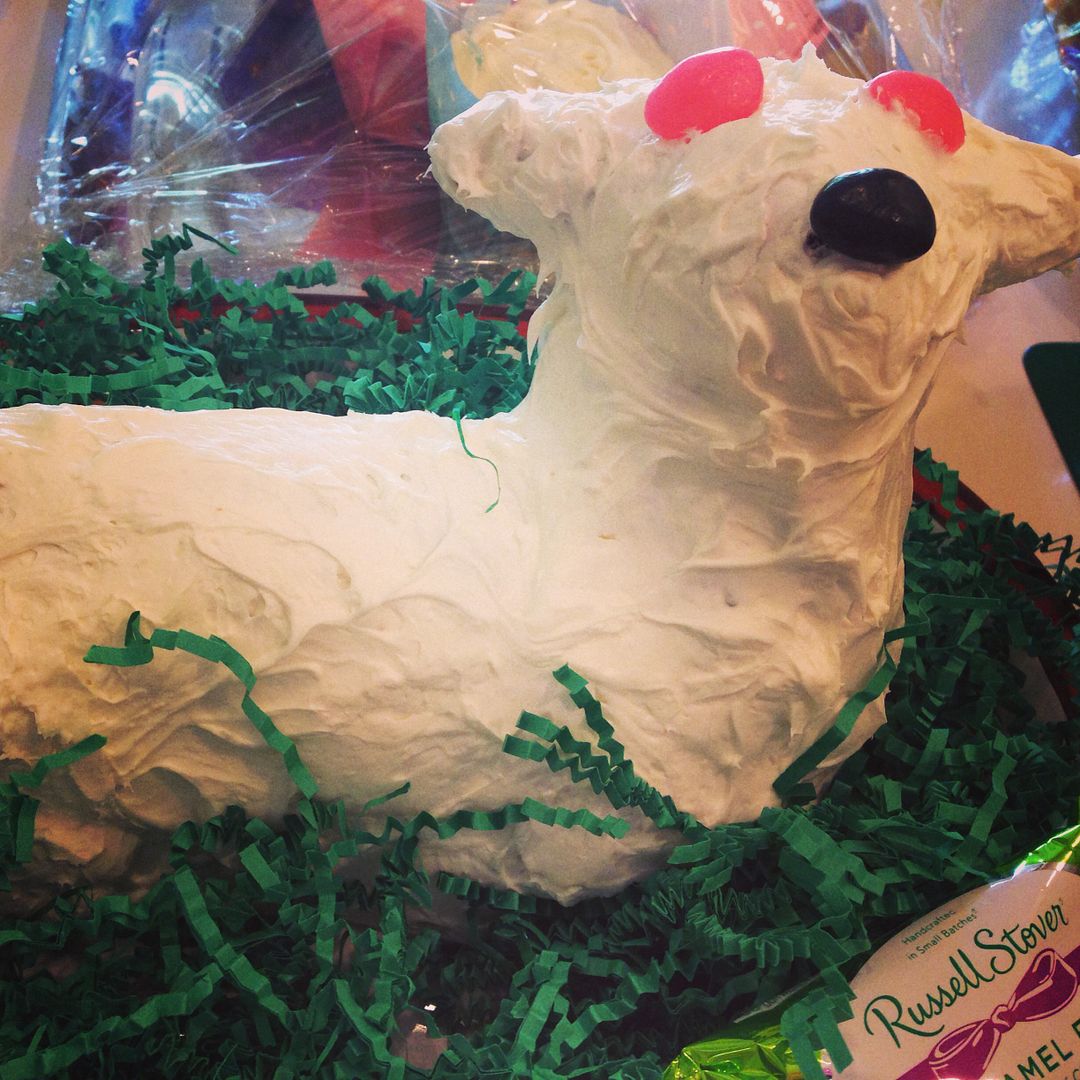 My uncle made this lamb cake for Easter but I really think it resembles Ruffles....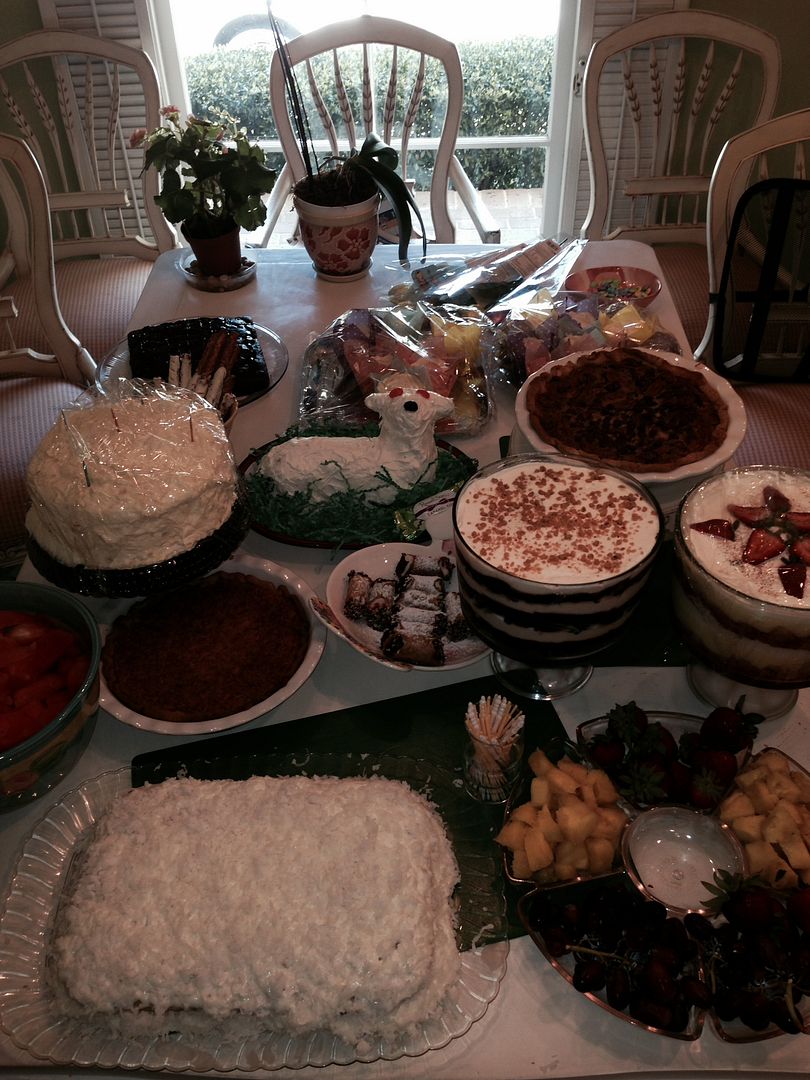 The dessert table!
\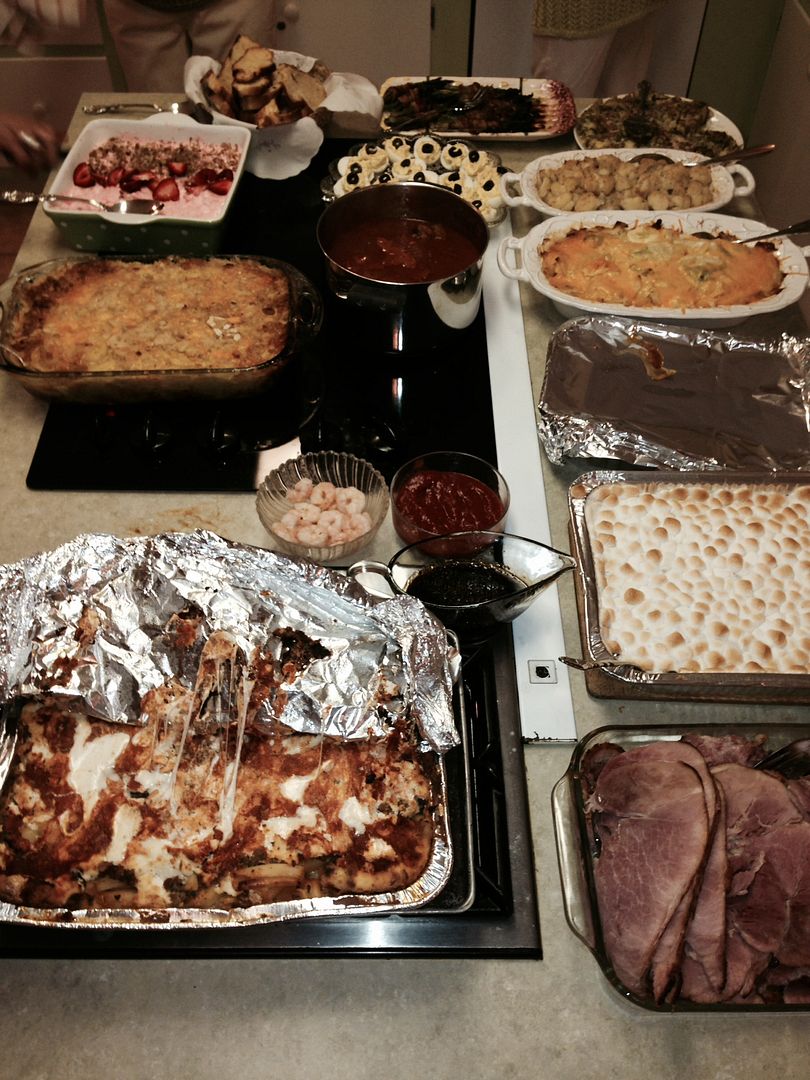 The real food. Yes it is important, but not as important as the desserts!
The weekend was beautiful and clearly so much fun. It's always nice to spend time with the people (and foods) that you love! Happy Easter to all!