It may be Thursday but I'm still dreaming about the weekend. Sun, sand, friends--a great combo!! We have been going pretty nonstop lately and have been so stressed out about the house that a relaxing beach weekend was exactly what we needed. Forrest and I left after work on Friday to go to Orange Beach and stay at my grandparents' condos. We usually are there by ourselves but this time was extra fun because we had cousins staying in the condo with us and more cousins staying in their other condo in the same building. It was exactly how it was when we used to go together as kids, except we are all grown up now, we can drink, and 2 of us are married. So the same, right? We ordered in and all ate together on Friday night and celebrated JuJu's 19th birthday (Juliana-one family of my cousins all go by their nick names; Ebie, JuJu and JoJo).
On Saturday we had a mini reunion with some of our friend who went on the Peru trip at The Gulf for lunch. It was SO good to see everyone again!!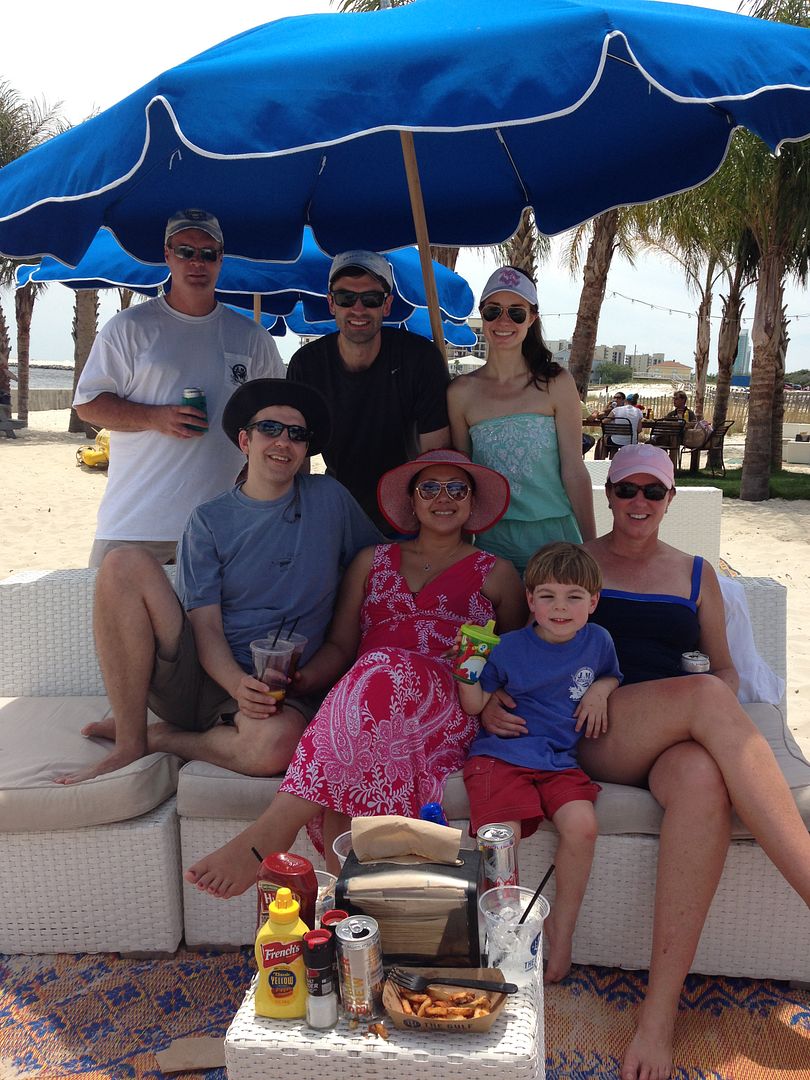 Some of our Peru peeps, plus sweet William.
That evening we drove to Fairhope for my friend Shelley's wedding. Shelley and I were friends in college and then in law school and it had been nearly 3 years since I had seen her. It was also great to see Jennifer, who had just had sweet baby Carter.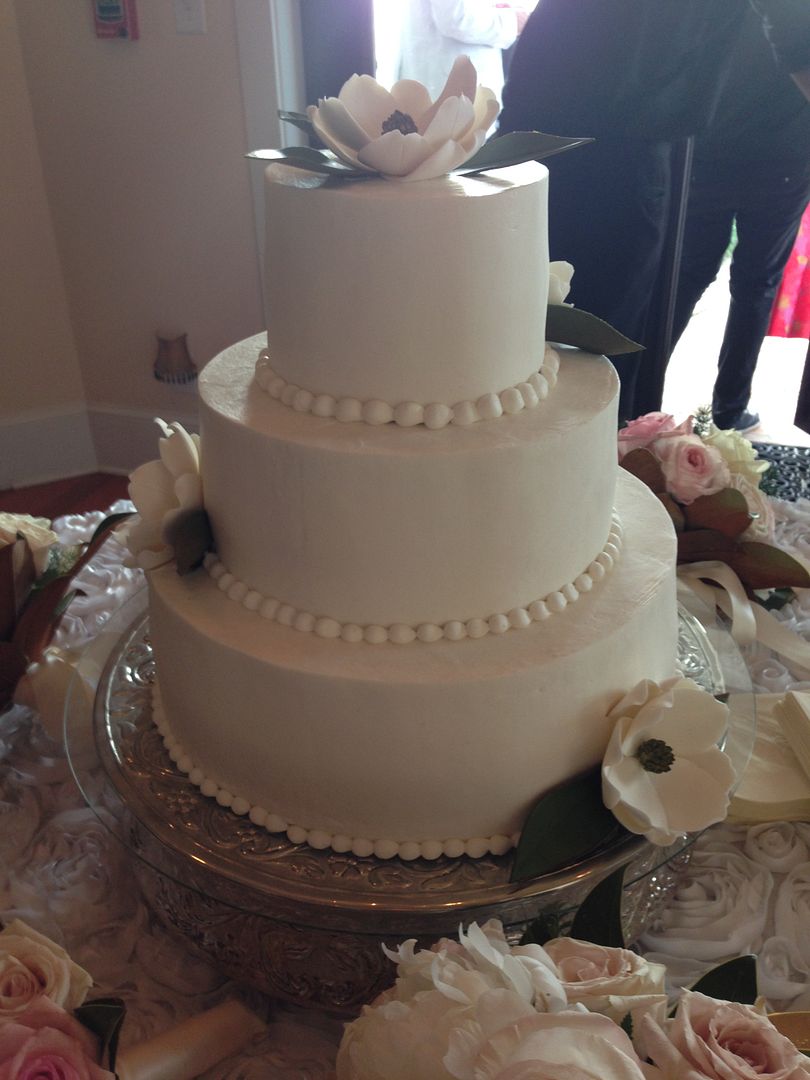 You know I have to take pictures of the wedding details. I thought Shelley's simple, Southern wedding cake was perfect.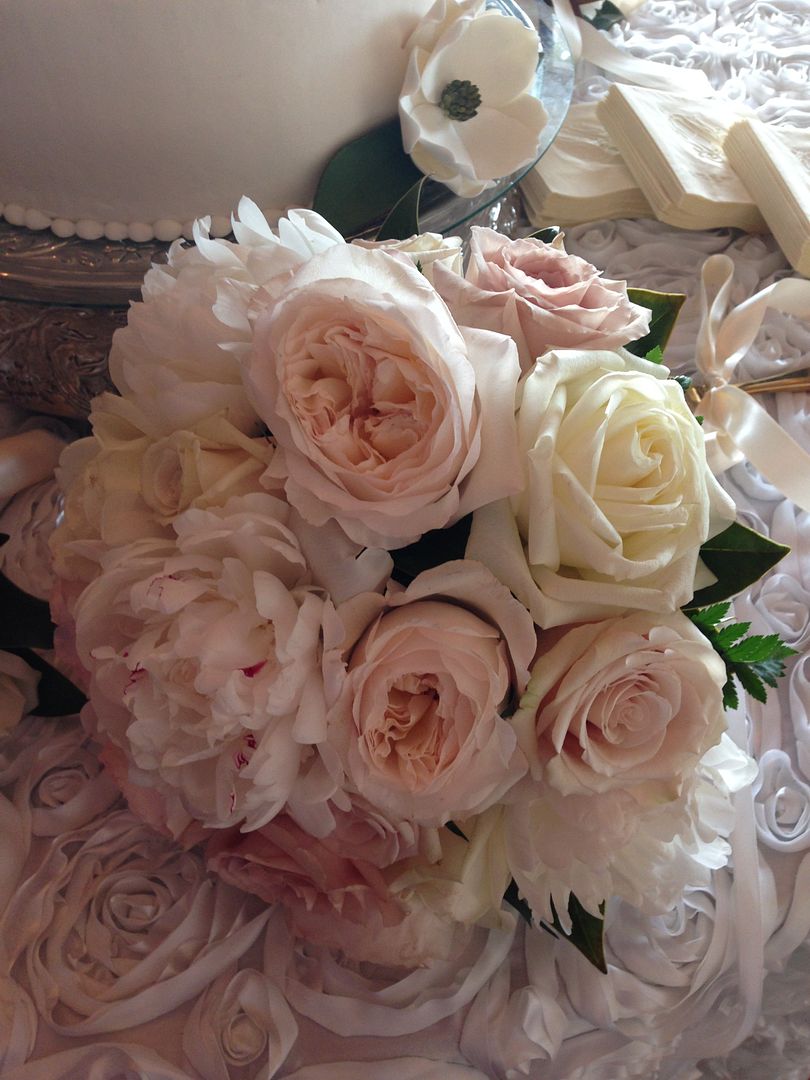 Peonies and roses--a perfect bouquet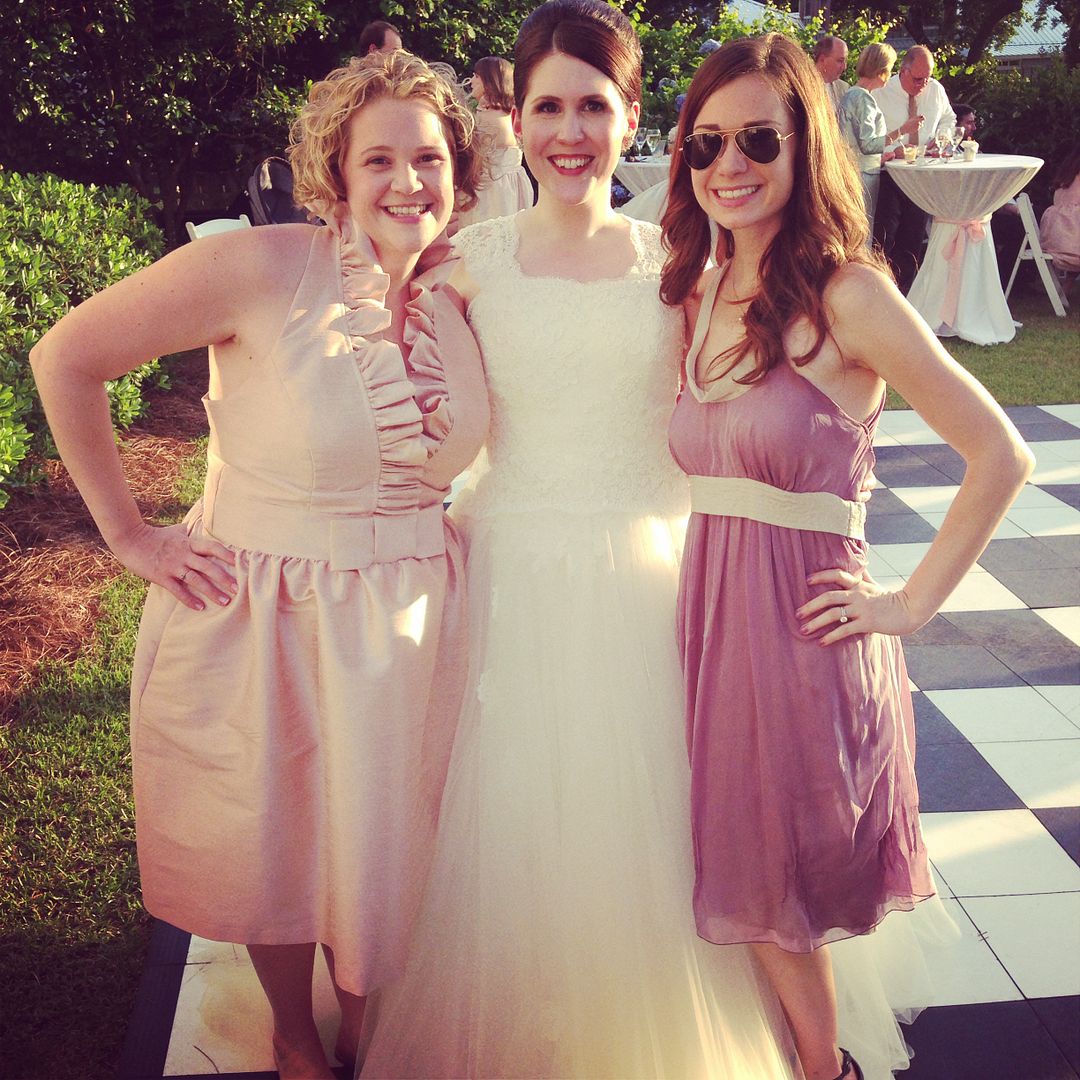 Jennifer, Shelley, and I--law school besties reunited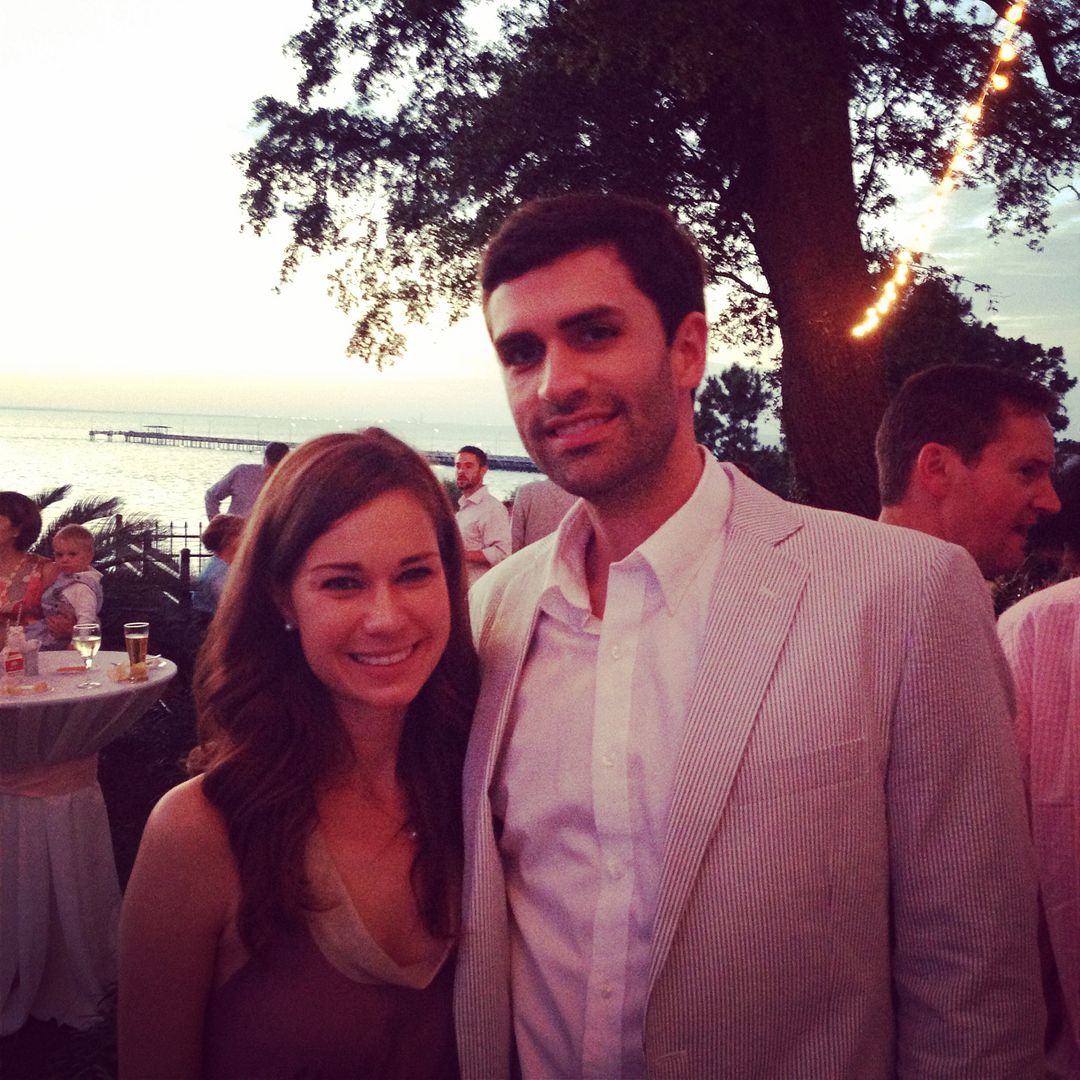 Beautiful evening with my handsome husband
The next morning after Mass we ate lunch at the Shrimp basket (shrimp tacos, oh my) and spent the rest of the day on the beach. The weather was magnificent--hot but not too hot, with a nice breeze. It was fun to just spend time with family and relax.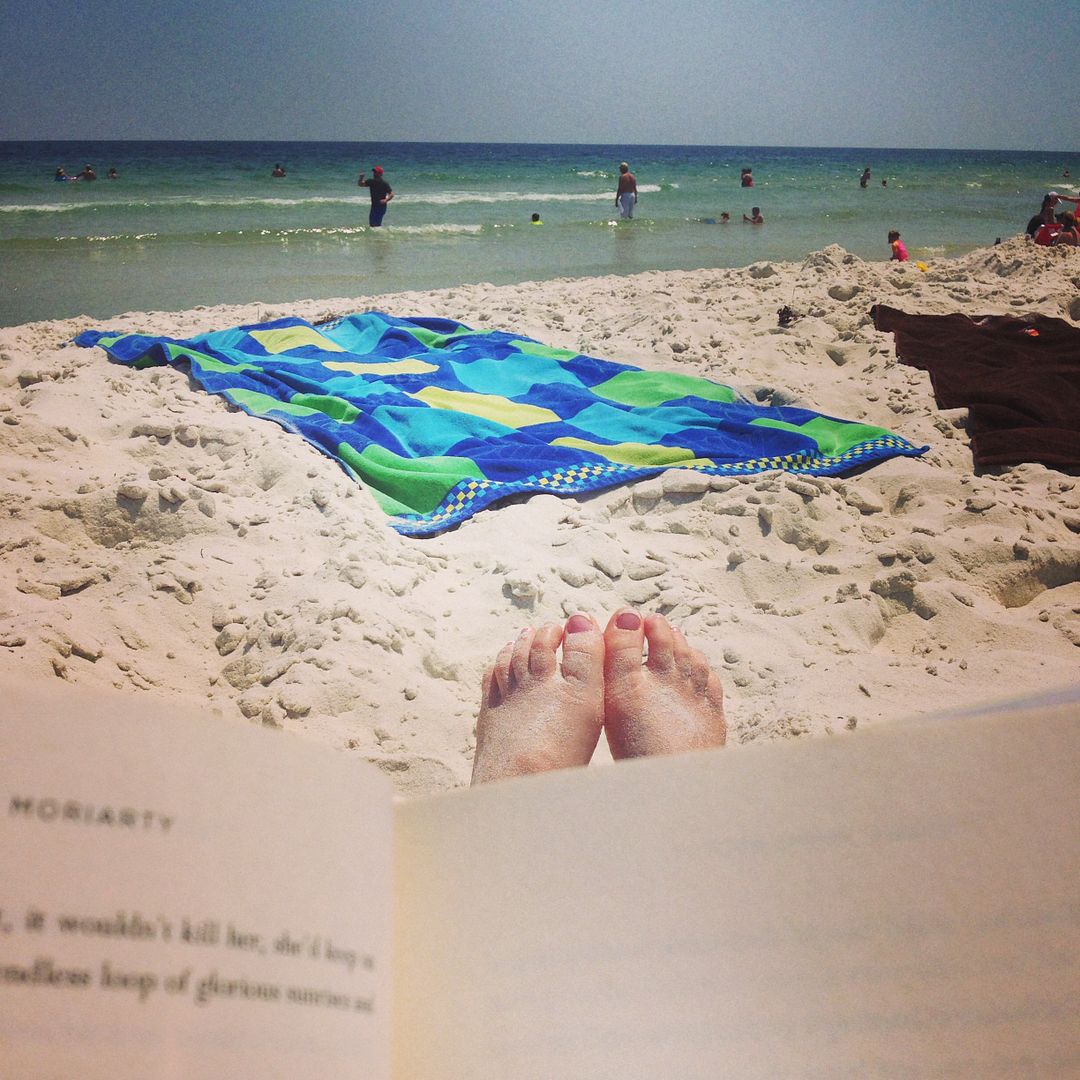 Have you read
The Husband's Secret
by Laura Moriarty? If not, go get it right now!
That evening Stevie cooked the fish that they had caught the day before. We had a great big family dinner and it couldn't have been more fun!
Later that night we met up with our friends Jenny and Adam. I have been so excited that they moved back to Gadsden, but we've both been so busy we haven't really gotten to spend much time together. Luckily, we were able to make the most out of being at the beach at the same time.
The next day we sucked every second of the beach that we could before returning home. The trip was quick but definitely did the trick! After being refreshed I've really gotten a lot accomplished at work, at home, and elsewhere so I think I definitely needed a little recharging!