Today, Forrest and I celebrate our 5th wedding anniversary. It doesn't seem quite right! 5 seems like a LONG time to me and in my opinion, we are still newly weds! However, if I stop and think about it, so much has happened in the past 5 years. We got dogs, Forrest graduated from dental school, we've traveled the country and the world, we built a dental practice, we got new cars, we bought a new house. That's a lot to do in 5 years! It's been perfect because I got to experience all of those things with my best friends. I think that's the key to a successful marriage--being friends with your spouse. Whenever anything funny or bad or exciting or sad happens, Forrest is the first person I want to tell. He appreciates me for who I am, crazy and all, and somehow, because of that, I feel more like myself around him. I don't have to be guarded; I can just be me! I know that the future holds so much for us but today is about celebrating the past 5 years! Happy Anniversary!
Leaving our wedding reception...June 12, 2009
First Anniversary in ATL (the valet wrecked our car)
California Road trip 2010
San Francisco 2010
Road Trip to Bama v. Duke 2010
Intro Scuba Lessons
Meeting Angie Harmon at the UT game
Christmas!!
Santa Claus Dance
Christmas Day 2010
New Years at Hogwarts!
Mardi Gras Ball 2011
San Diego, 2011
Philadelphia for Frankie and Becka's wedding 2011
Justin and Farrah's wedding, 2011
Penn State, 2011
Boat ride to Cinque Terre, Italy 2012
Forrest's graduation, 2012
Jay and Claire's wedding, 2012
Vegas for Ben and Julianne's wedding, 2012
Dallas Cowboys Stadium, 2012
Halloween 2012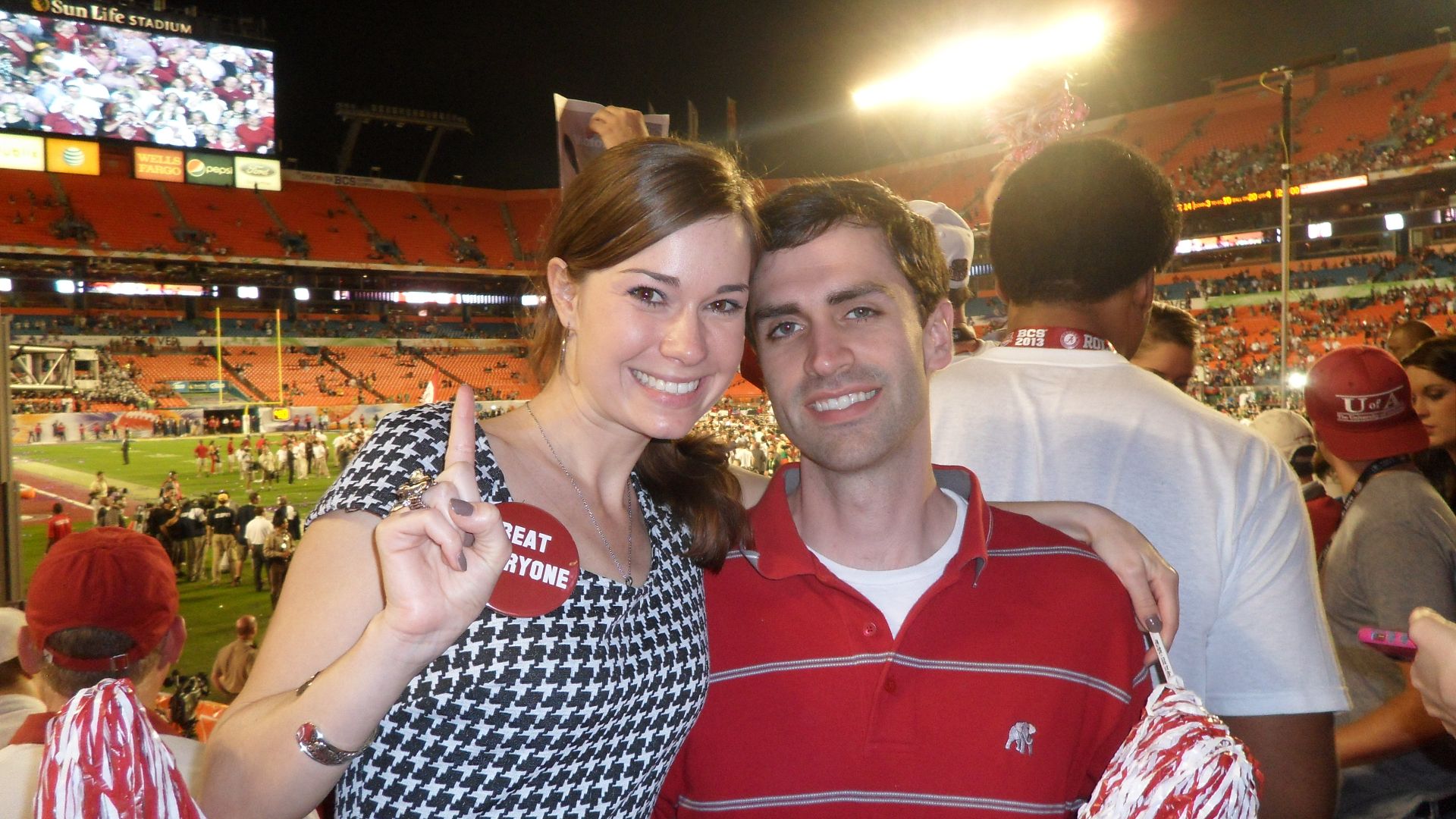 National Championship, Miami, 2013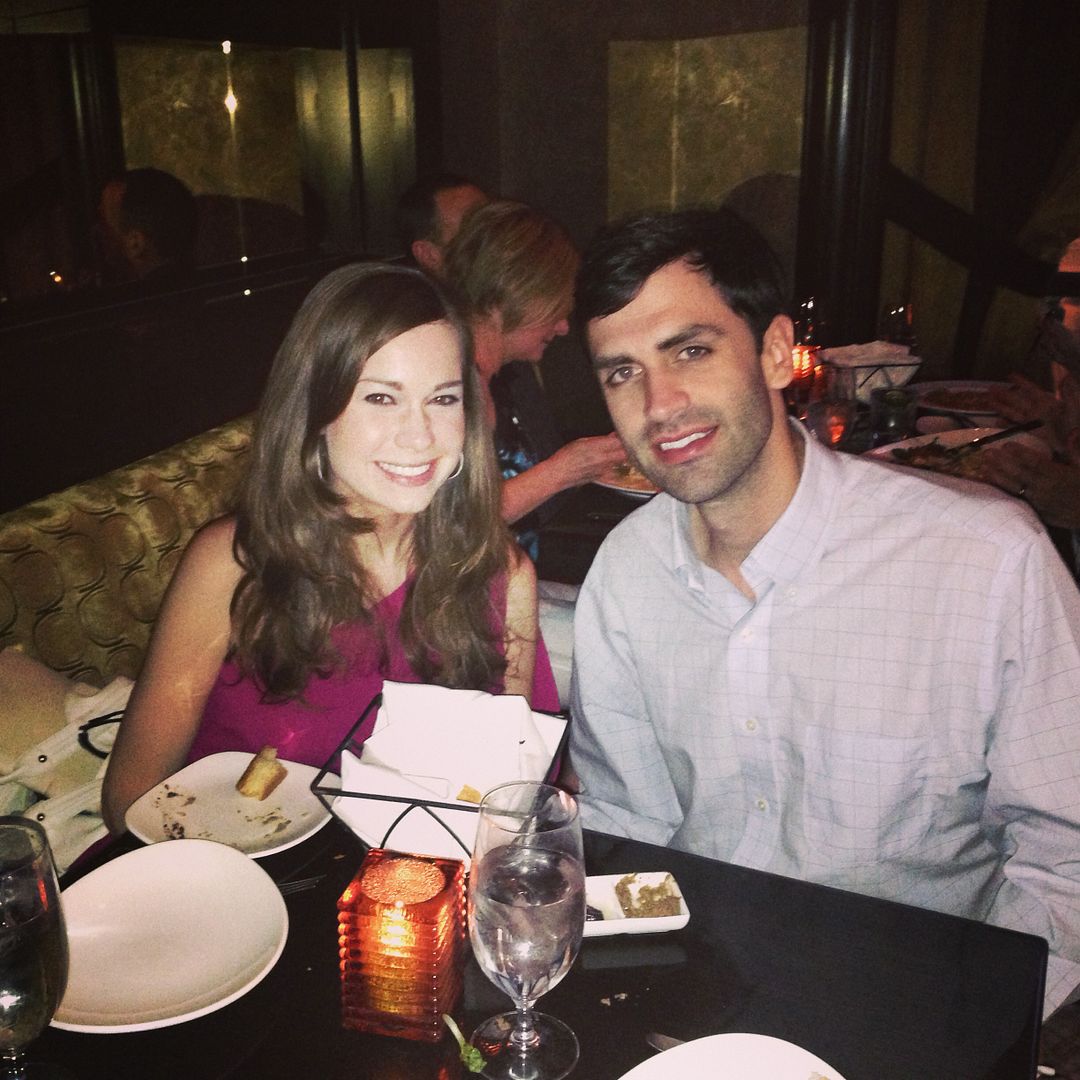 4th Anniversary, Las Vegas 2013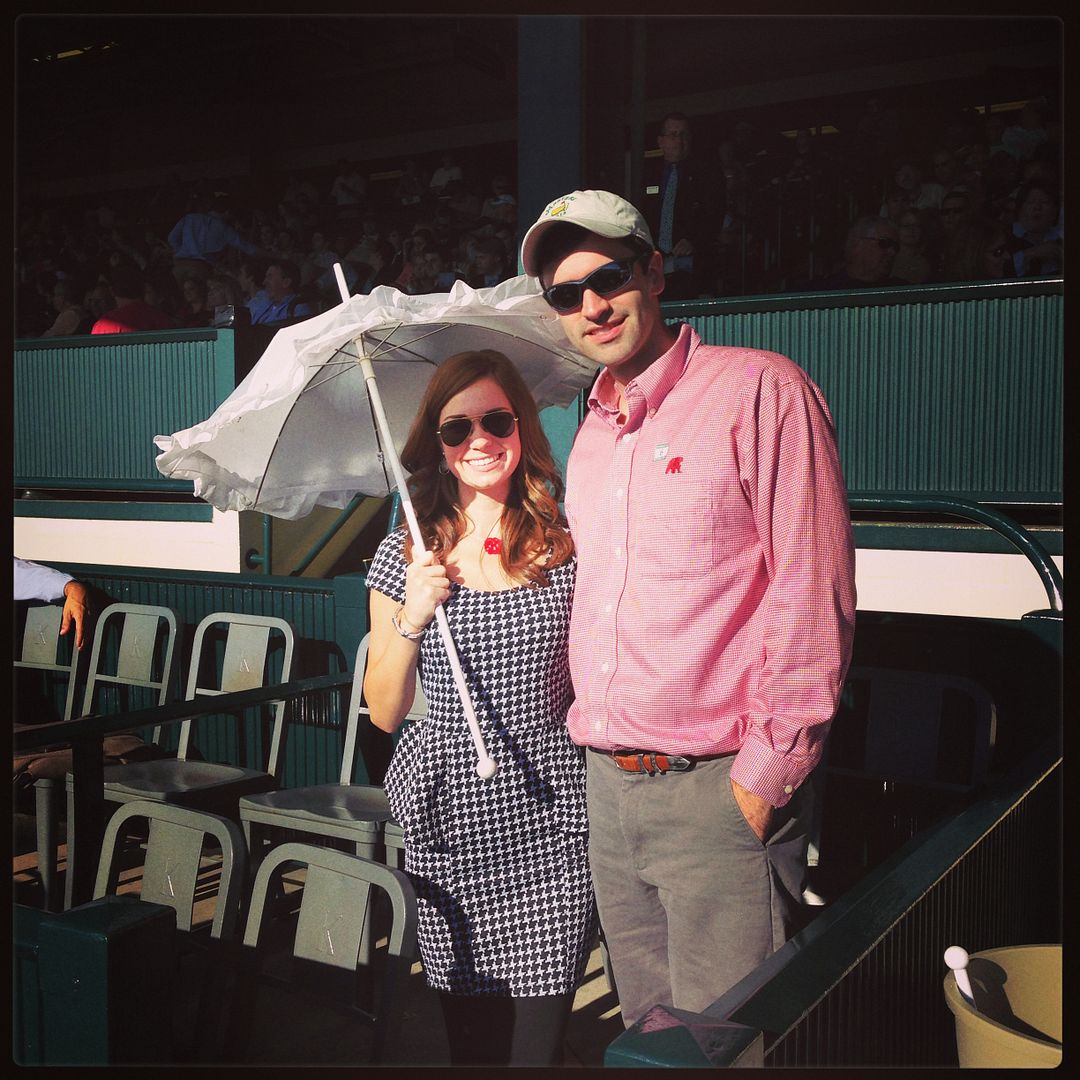 Keeneland, KY, 2013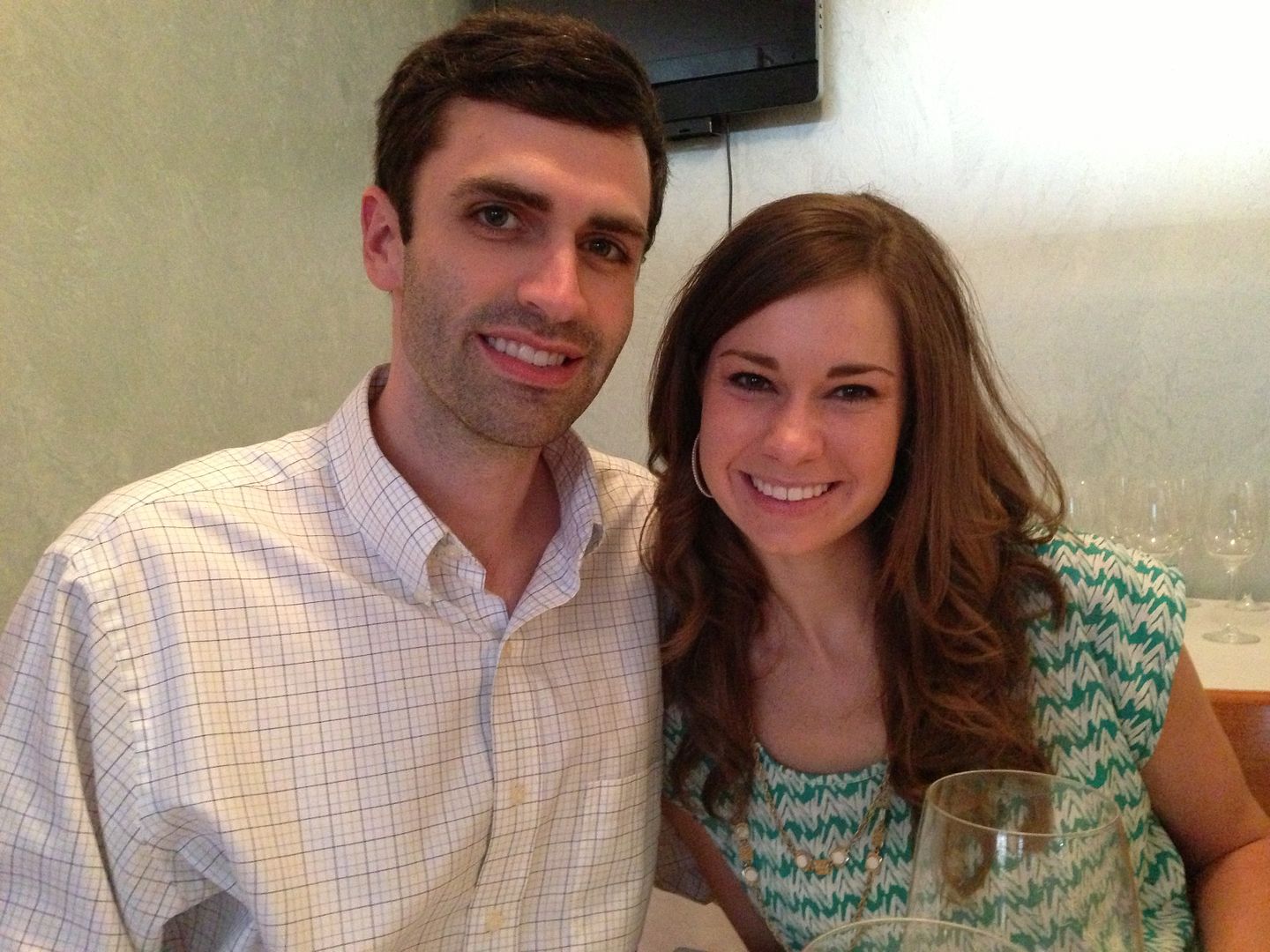 Supper Club 2013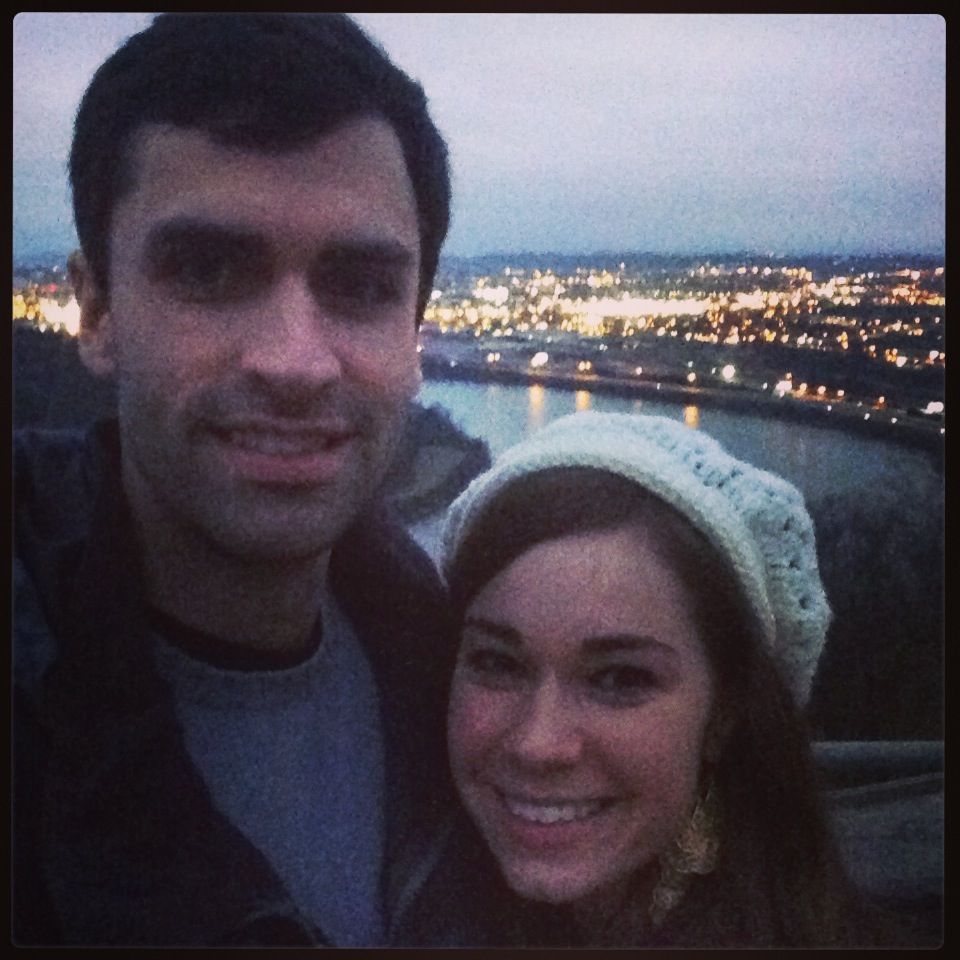 Chattanooga, 2013
Ashley's wedding, 2013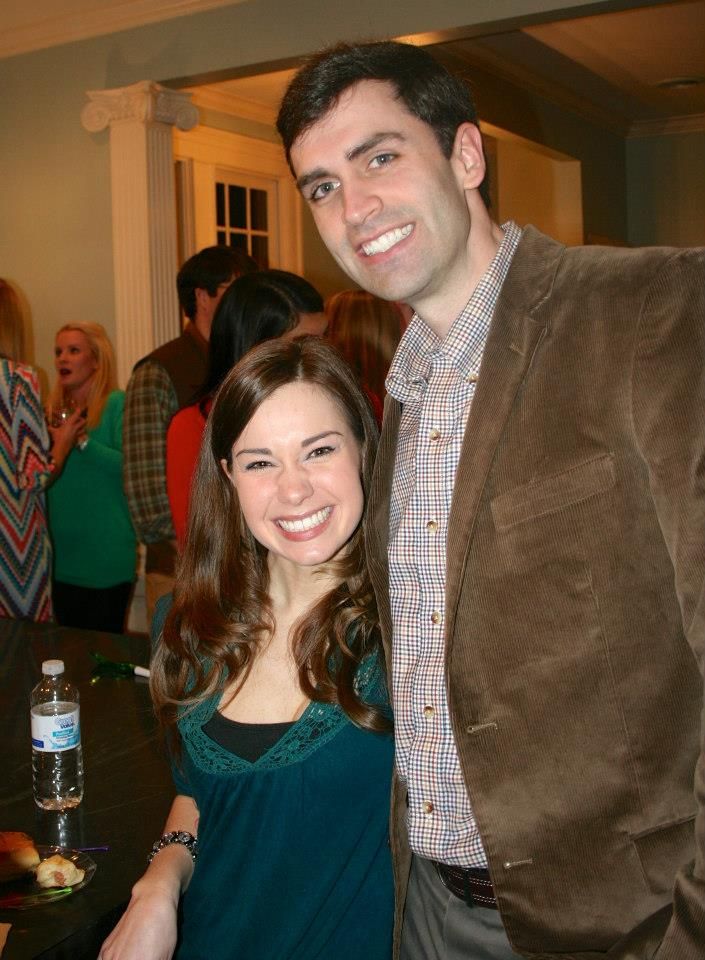 My surprise 30th birthday, 2014
Colorado 2014
Machu Picchu, 2014
Looking forward to more laughs and adventures in the years to come!!