Yesterday we closed on our house!! Hip hip hooray!! We have been trying to sell our house for just over a year and it was the MOST stressful process. At first it was all fun and games and then after a while it was such a burden. Despite all of my good tips and tricks, which you can read about
HERE
, I got burned out when it came to showing the house. It was hard to deal with the animals, the cleaning, work, and the schedule of the potential buyers all by myself. Forrest can't stop a procedure to go pick up the cats, so most of the showing fell on me. Of course, he did all that he could. He would be outside in the dark mowing the grass many a night and sometimes he would get up at the crack of dawn to trim the bushes or edge the driveway. It was just a never ending process. We showed the house, in my estimation, about 40-50 times. That is not an over exaggeration, mind you. Our house showed constantly but no one ever took the bait. We were SO discouraged. Our house was truly lovely--decorated to a T, clean, well maintained, updated. It was just waiting on the perfect person to come along. When we got frustrated we would pray. We simply asked not just that our house would sell, but that it would be a blessing to someone, just like it was for us. I truly think our house was waiting for its rightful new owner. We signed the papers today and now it's all hers. I really couldn't be happier for her.
Am I a little sad? Yes. That was our first house. The place we spent our wedding night; came home from our honeymoon to as a real married couple; brought our pets into; celebrated our first Christmas together, among all of the other holidays. It's where I really learned to cook, where Forrest studied for his boards, and where we simply lived out our lives as "us". It was the perfect house for us and I do miss it. I'll always have a special place in my heart for that house and will probably look back on our time as "the good old days". However, everything has a season, and our season in that house is over. I wish the best of luck to Cheryl as she makes her home within its walls.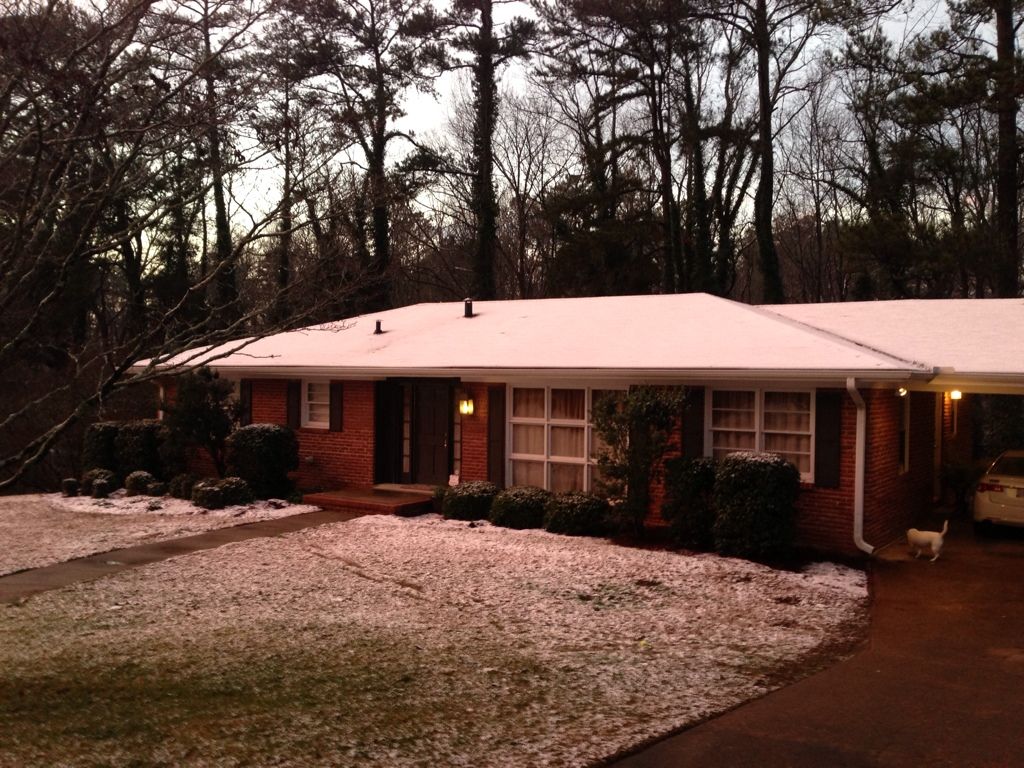 Good bye old friend!!!