Happy Monday! Did you have a nice weekend? We did!!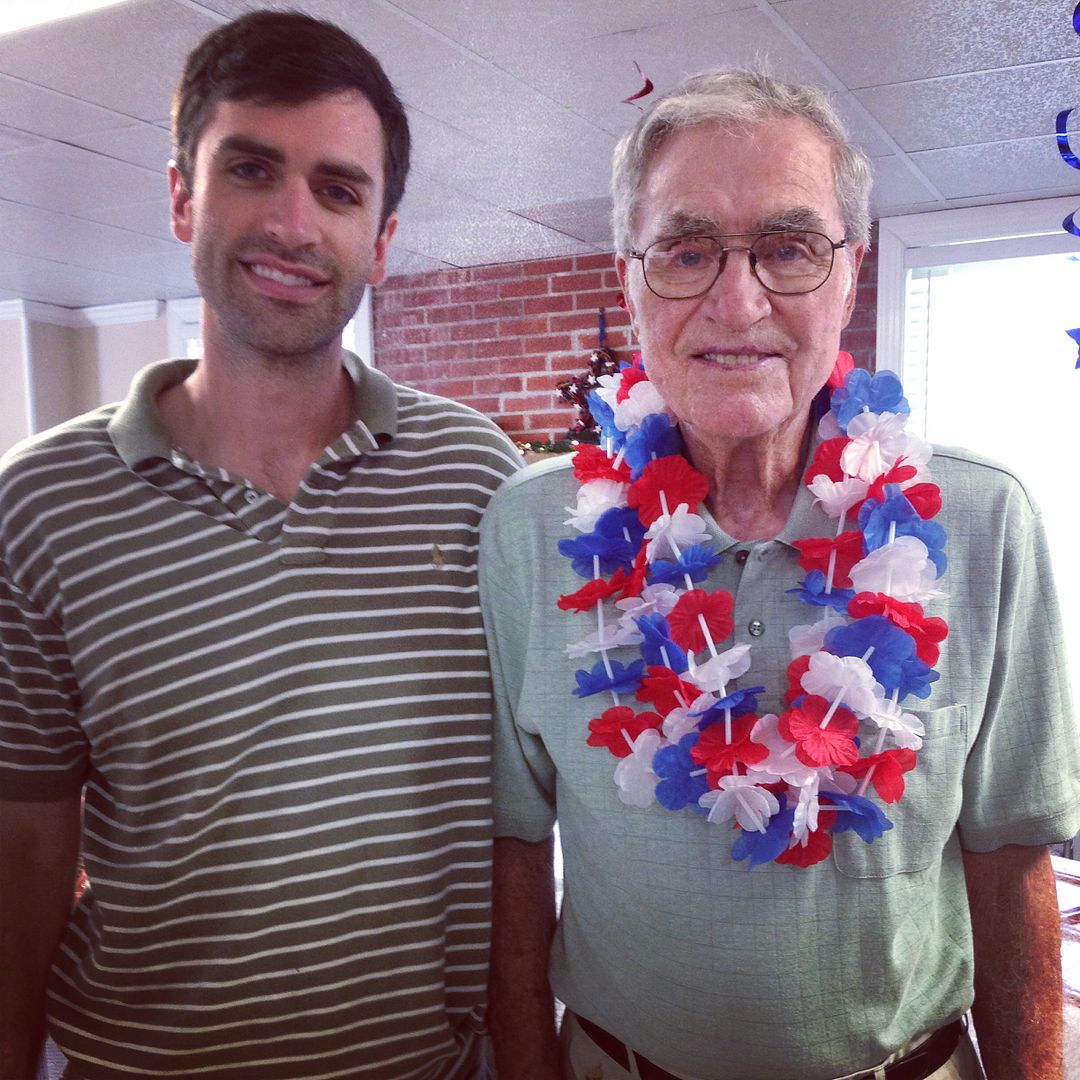 On Saturday we celebrated Forrest's grandfather's 90th birthday! It was a wonderful party full of love. I've always heard that the only times in your life where you are surrounded by everyone that loves you is your wedding and your funeral. Well, I'm here to say that is not the case when you have a 90th birthday! Friends and family from near and far came to celebrate with Papa Harold. It was a touching day. Happy birthday Papa! We love you!!
That night we went to my parents' house for Mom's Italian dinner. She invited a few of Dad's work friends (well, and my work friends too but it wasn't about me) to dinner and went all out with an Italian theme. I loved these simple centerpieces---pretty Italian tomato cans filled with fresh herbs. Molto bella!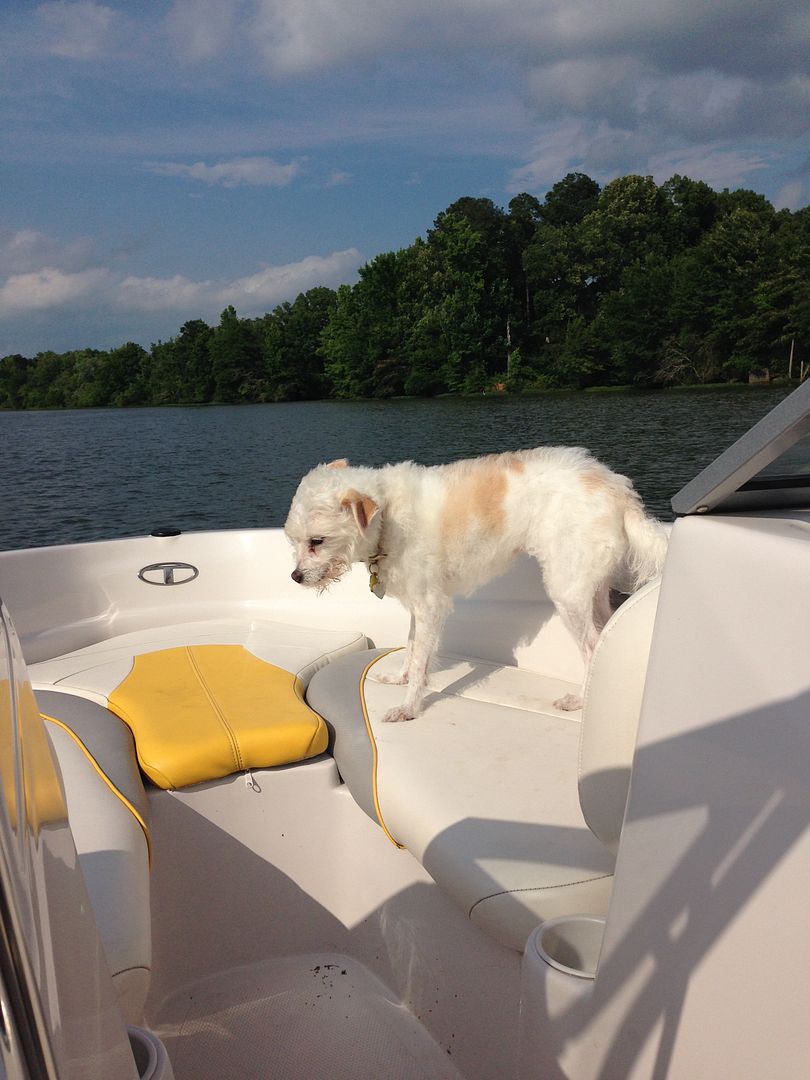 On Sunday we actually stayed home long enough to get some things done around the house. If we would sit still for 5 minutes we might be able to pull everything together! We did take a little break for a boat ride. I have been so tickled with Ruffles' boating behavior. She LOVES it! She likes to ride in the front and let the air blow through her fur. It's hilarious. She is not outdoorsy whatsoever, but apparently she can handle a boat. (I know she kind of looks freaked out in this pic but she isn't).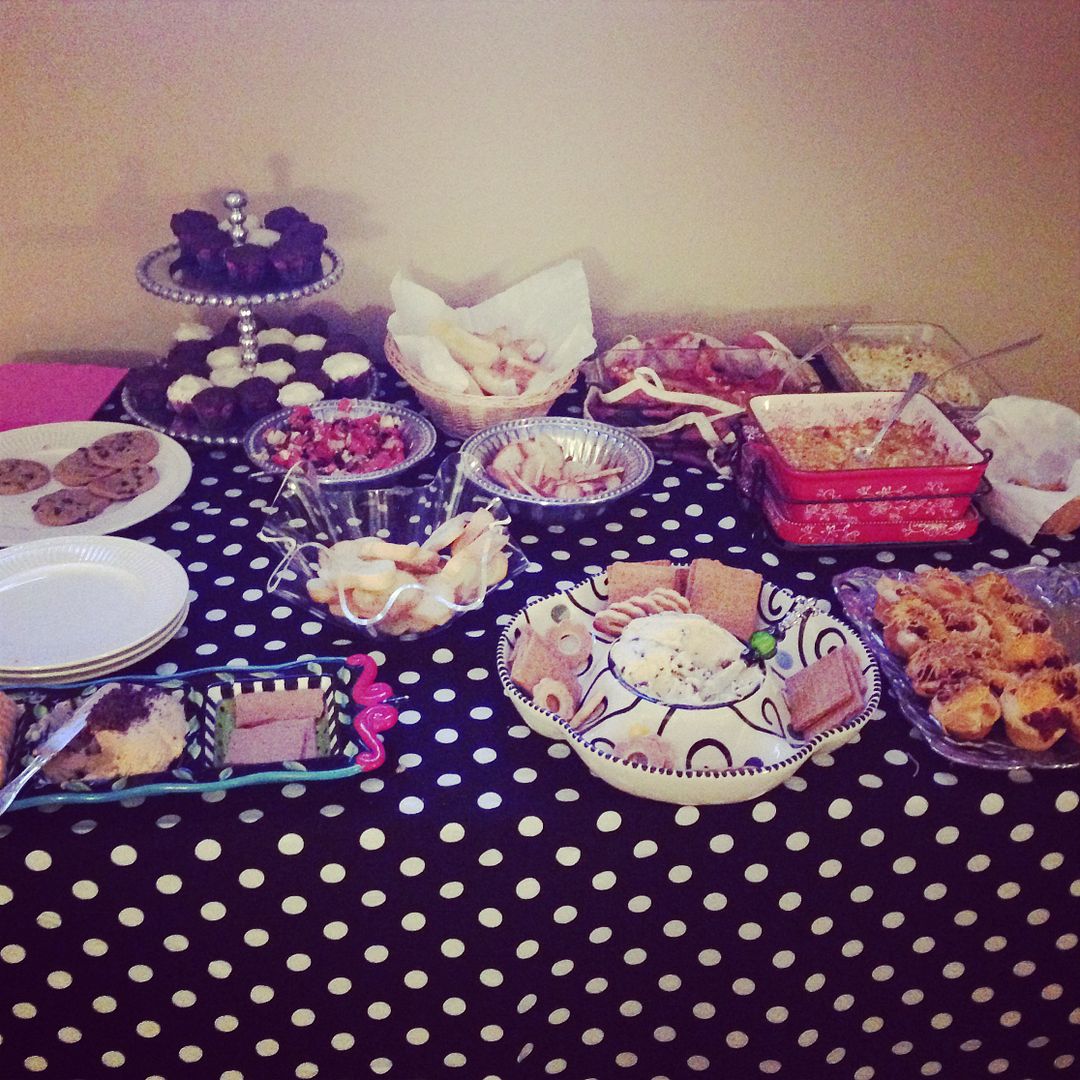 Sunday night was the Miss USA pageant. It felt a little strange to watch it and NOT care who won. After last year with my sister placing 1st runner up in the pageant I felt like I could never watch a pageant again--too much stress! However, as a pageant girl at heart, there was no way I was missing Miss USA. Aunt Sue and Sara invited some of us girls to come over and watch it together and reminisce about last year's pageant and all the fun we had in Vegas. Basically, we pigged out while watching girls prance around in swimsuits. What a dichotomy. I was so happy to watch the pageant without a dog in the fight but I was a little sad that my days as a pageant sister are over. It was such an exciting time in the life of my sister, and hence our family, and despite all the stress, it was a time I wouldn't trade for the world!
I tried out a new dip that my friend Margaret makes from the
Tables of Content
cook book, which I finally got around to ordering last week. Margaret was sweet enough to text me the recipe so I could share it at the pageant party. It was so easy and SO yummy!
Hot Feta and Artichoke Dip
4 oz oil packed sun dried tomatoes
1 (14 oz) can artichoke hearts, drained and chopped
8 oz feta cheese, crumbled
1 cup mayo
2 garlic cloves, minced
Preheat oven to 375. Pat the sun dried tomatoes dry with a paper towel and chop. Combine them with artichokes, cheese, mayo, and garlic in a bowl and mix well. Spoon the mixture into a shallow 1 1/2 quart baking dish and bake for 15 to 20 minutes or until bubbly. Do not over bake. Serve with bagel chips or other thin, plain crackers.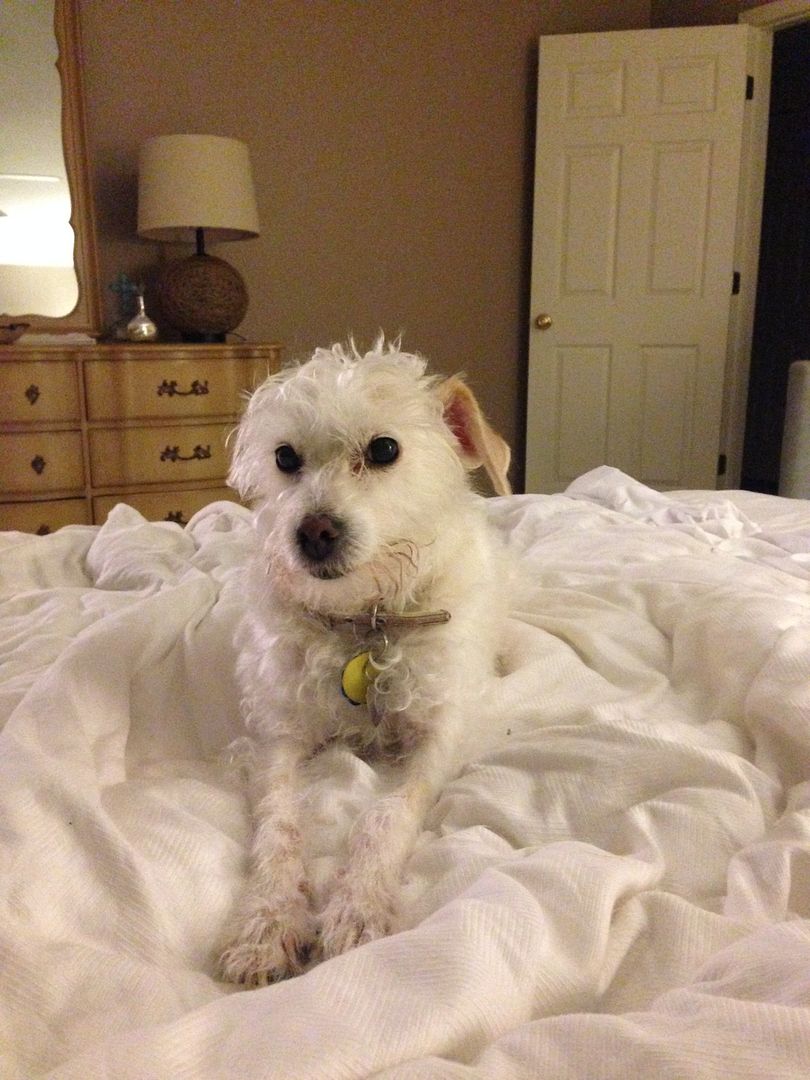 Ruffles says have a great week!!