Day 3 of the hike was a glorious day indeed! We were going back to civilization!! Back to showers! Back to toilets! Back to mattresses!! I must admit, we each had an extra little pep in our step as we set out that morning and yet, I knew that on some level, I would miss being on the trail. I would miss being totally cut off from the rest of the world, something that equal parts thrills and terrifies me. No phone, no email, no facebook, no constant access to my peeps. If I ever leave my phone at home I feel lost. However, not having it while on the trail really helped me center and focus. I wasn't constantly worrying about sending an email, handling some issue at work, or surfing instagram (although I immediately charged my phone and uploaded whatever I could the second we got wifi). I was just there, taking it all in with the people surrounding me. Speaking of the people, I knew I would miss them too.
Of course, we still see each other a lot and we've made some really unshakable friendships out of the whole experience, but I would miss really
being
with them. Relying on them. Feeling like a small part of them. I knew I'd miss talking with Lucy about her becoming a mom, with Sunny about her life before "us", with Linda about her kids, and with Claire about how we were going to never let the boys plan a trip again (well, we still talk about that). Those were my sisters out there on the trail and we are forever connected, by a potty tent, yes, but by so much more. I will never forget Chip calling me "Prissy" the whole time, Ross helping me cross the waterfall, Jay helping Forrest literally pick me and my backpack up to get across a river bed, Lucho for carrying 40 pounds of camera equipment in his backpack, and John for well, just being John. These guys were rock stars out there yet always remained attentive, Southern gentlemen. Their mothers would have been proud. I hated thinking that our nightly ritual of playing Pow Wow (where you go around the table and tell your low of the day--pow--and your high of the day--wow) would come to an end. (And yes, duh, that was my idea). Also, I was a little sad that I wouldn't be that close to and with Forrest at the end of the trip. We are both always so busy at home with work and other commitments that it was nice to just be with each other on the trip. Nothing can drive you together quite like sleeping in a tent together and climbing up a giant mountain will. He was always encouraging me and telling me how proud he was of me out there---something I will never ever ever forget.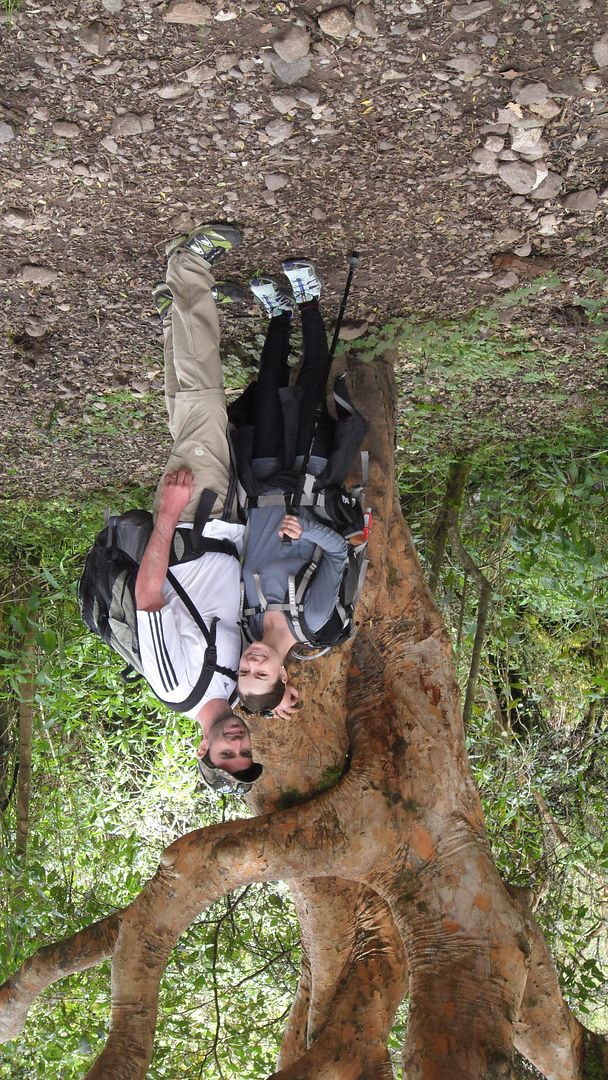 The last few hours of hiking were very beautiful and jungle like--very unlike the previous day. When we finally reached the end we were served a delicious lunch before boarding the bus back to Ollantaytambo, where we would meet the rest of the group and catch a train to Machu Picchu--our ultimate destination.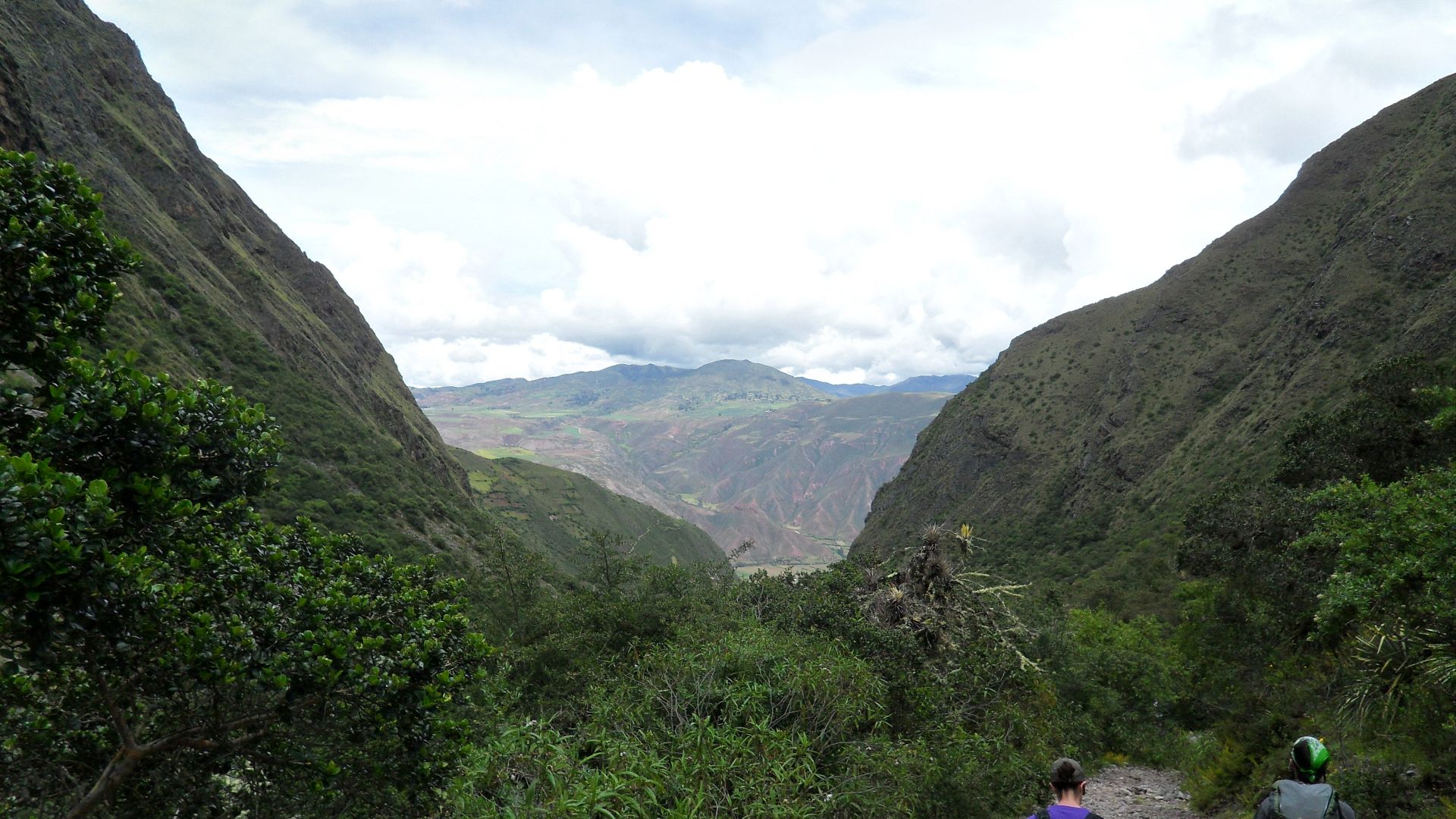 When the bus arrived, we waited at the train station for Akiko, Barbara, and Mark. When they stepped out of the car Claire screamed "MAMA!!!!" and the both of us took off running. It may not have been my mama, but I have never been so happy to see the Condras or Akiko. I hugged them like there was no tomorrow and cried like a baby. (I'm crying as I type this). They just kept saying how proud they were of us and of course, we were really proud of ourselves, so it was quite validating.
We got to have snacks and use a real restroom (and I plucked my eyebrows--hallelujah) before boarding the train. It was so nice to not have to carry that back pack! Yay! We reached the little town at the bottom of Macchu Picchu and checked into our hotel. A REAL hotel with walls and toilets and showers! Now on any given day I probably would have been a little uncomfortable staying at this hotel but on that day, it was like the Ritz Carlton to me. It felt amazing to wash the trail down the drain and change into some fresh clothes. We had dinner--pizza and wine--before literally passing out in bed. We were exhausted, but it was a good exhausted---the exhaustion of people who had tried something new, and conquered.
I can't say enough about our amazing entourage! They kept us safe, cooked, cleaned, and led the way! We will miss you guys!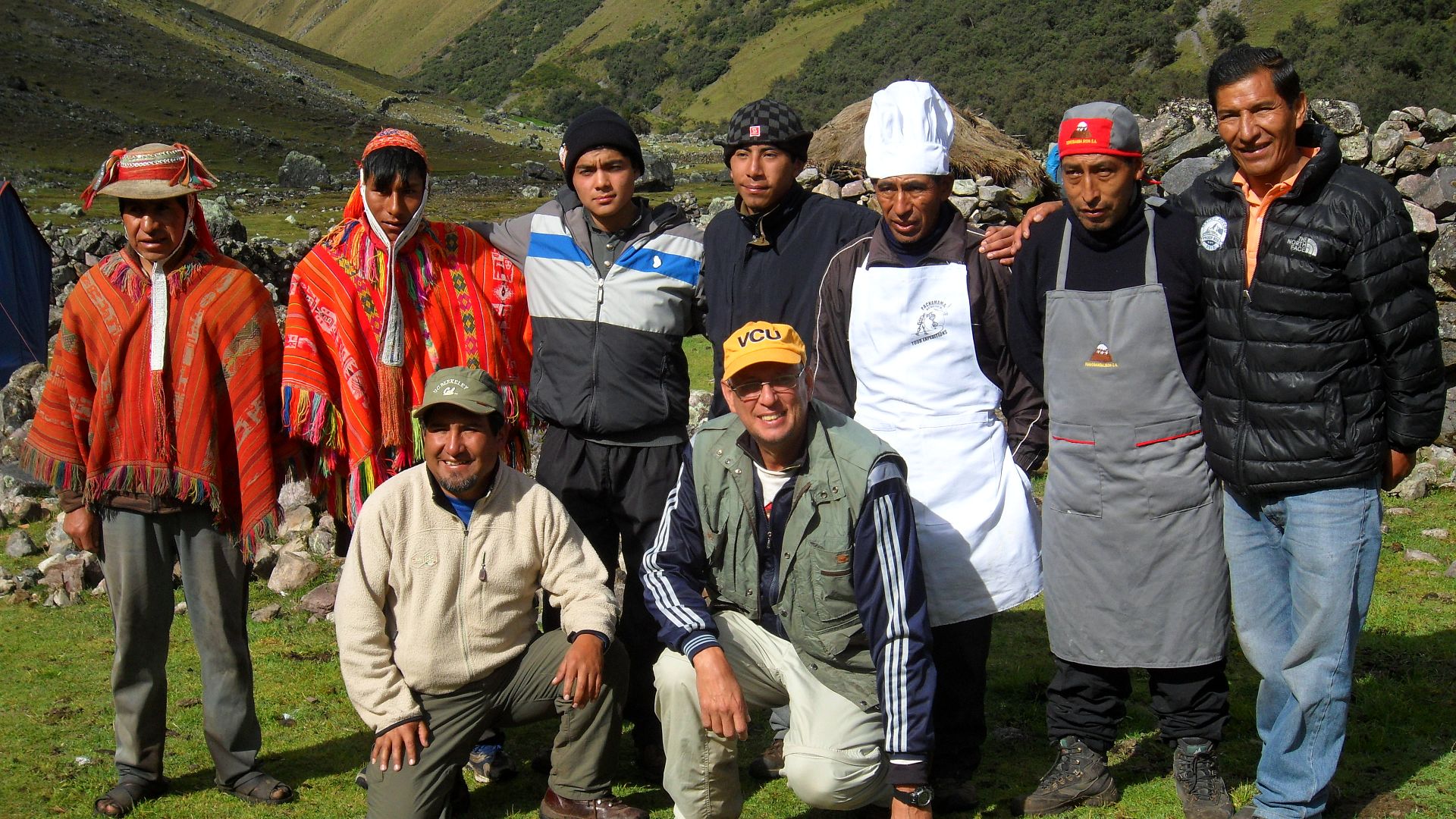 The gate may be closed on this adventure, but there is another lying just around the corner. (I just hope there are beds and bathrooms involved)