I'm Loving it--Peru style. I hate to admit it, but I loved the beach day of our trip the most. Read on to see why!
After hiking for 3 days, I thought I'd never leave the hotel room once we got to Cuzco. Of course that wasn't an option---we had to check out and head back to Lima. We did have an amazing lunch first, which was a far cry from what we had been used to on the trail. Then we flew back to Lima and said a tearful goodbye to the majority of our group. Jay, Claire, Akiko, and Forrest and I were staying an extra day at the beach. The others had come a few days early and enjoyed the beach and had told us great things so we were beyond excited. The way to the beach was cluttered in the largest, wildest billboards I had ever seen. Then we went Akiko's beach house---my oh my. The house was in a quaint beach community complete with tennis courts, play grounds, market, outdoor church, and just about anything else you could think of. We crashed pretty hard that night but in the morning we were awoken by the sounds of the surf and the sights of nannies pushing babies in strollers, people riding bikes, and kids in bright swimsuits running towards the sand. It was a FAR CRY from what we were used on on the hike.
Even though I thought I'd never walk for the heck of it ever again, we took a stroll through the community and down to the beach. These are some things we stumbled upon: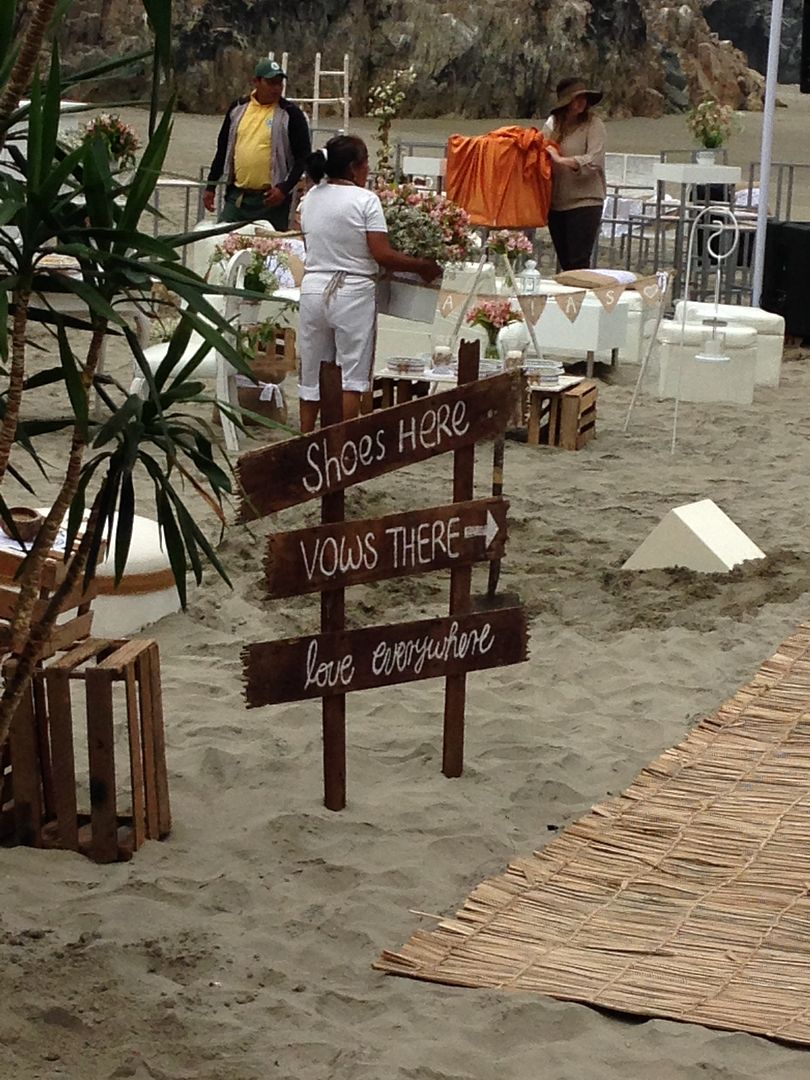 Setting up for a beach wedding. You know nothing gets me like a wedding and I thought this was beautiful.
A seal!! A for real live seal just chilling on the beach!!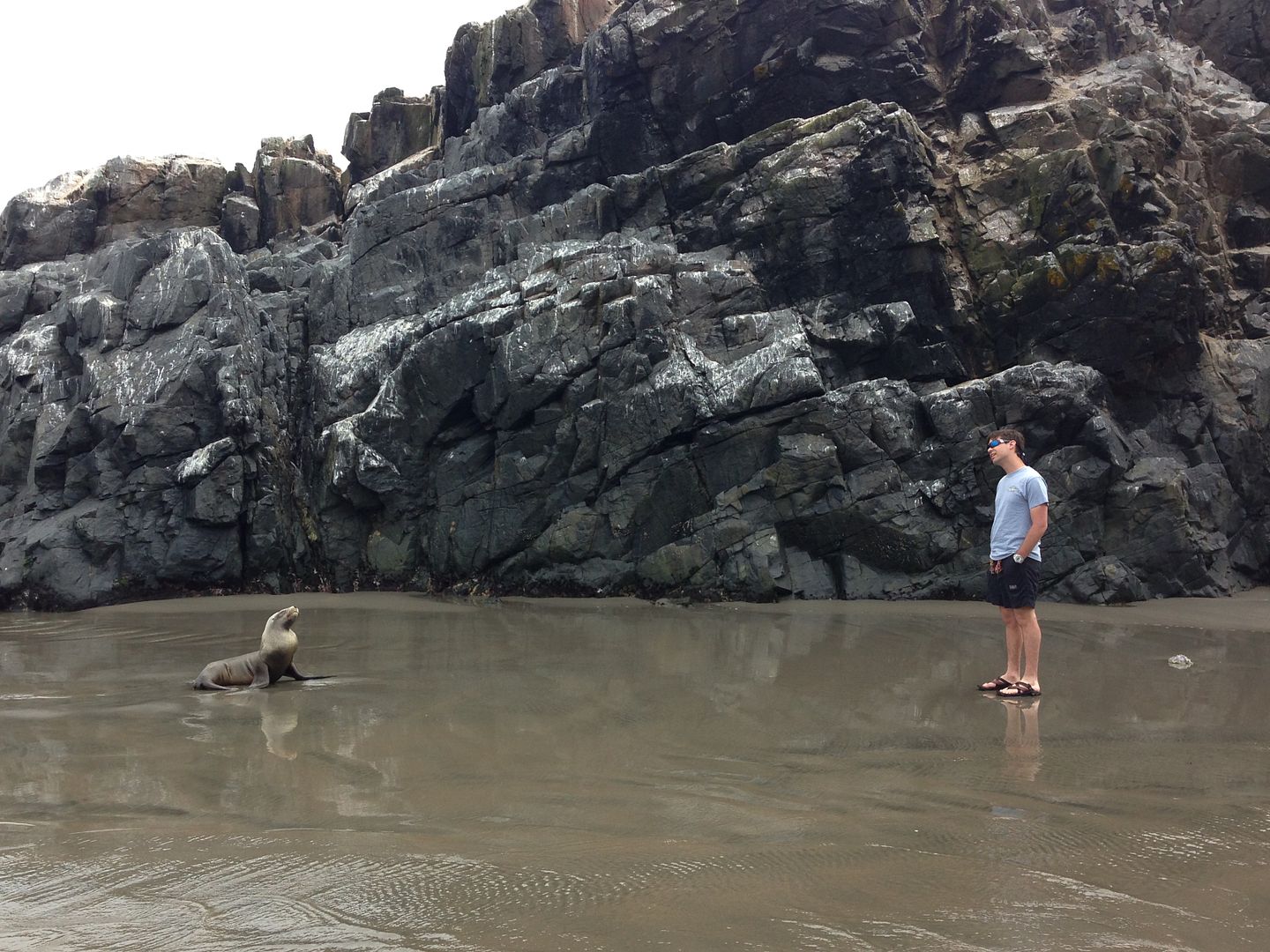 Jay enjoyed the seal and vice versa
Beautiful
Now THIS is how one should vacation...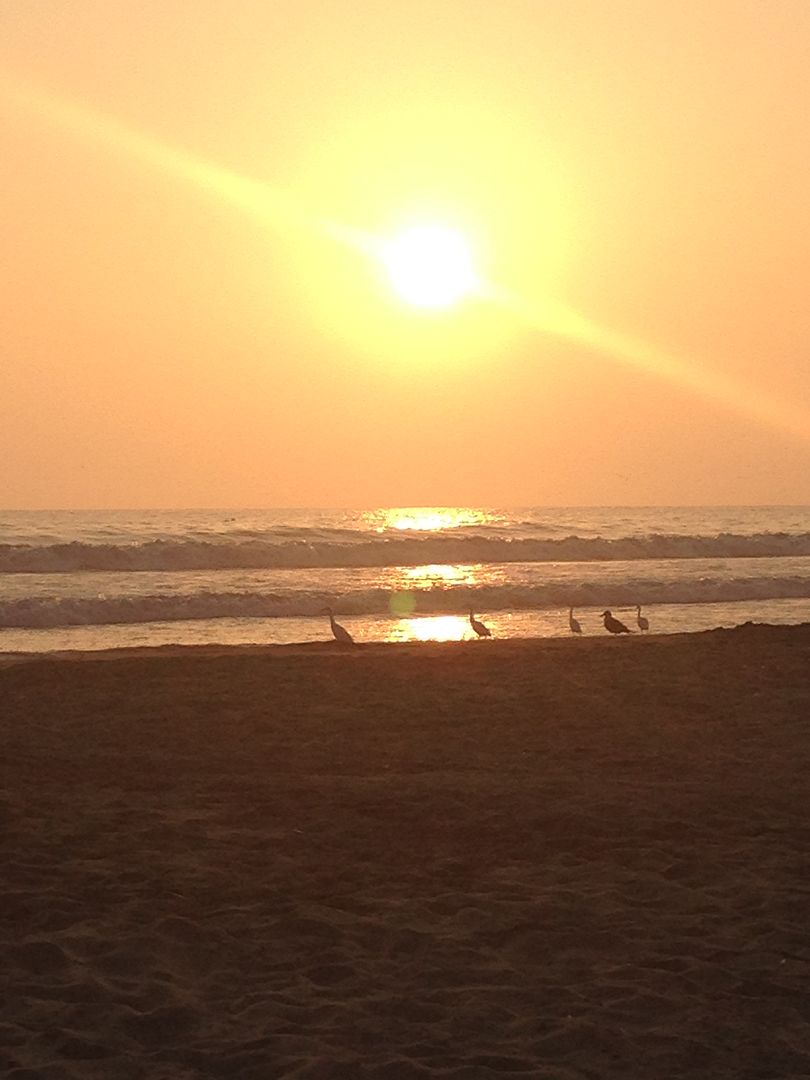 Claire and I sucked every minute of the beach out that day while the boys played tennis. Again, that was unnecessary physical exertion in my opinion.
I loved this beach house, especially the see through pool on the top.
This was a gender reveal party. I really wish I had been invited--it looked awesome.
We ate and ate and ate some more while we were there. Akiko's mom, Chony, filled our tummies with delicious authentic Peruvian food and we were happy to oblige and eat every bit. Jenny made sure we had whatever we needed while we were at the beach--we just hollered "Jeeeeeeeennnnnnnnyyyyyyyy!!" and she would hook us up. I was much different than having to carry your own stuff and drink water that was boiled....
Forrest and I went to the outdoor Mass service before heading back to the airport (not without first sampling Chony's crepes...)
The ride to the airport was pretty scary--they don't really care about lanes and blinkers in Peru. I am pretty sure the only reason the 4 of us are alive is because I stayed awake and willed us not to crash. I'm convinced!! We boarded the red eye flight and snoozed all the way Atlanta. I don't ever think I've been more excited to be in America. We had a great time on the trip--learned a lot about each other and ourselves---experienced new things, new challenges, new cultures. However, I think I'm set in the whole hiking, camping, backpacking department, maybe for the rest of my life.
My new motto!