Are you tired of me talking about Peru yet? I hope not, because there is a long way to go I'm afraid! After the hike, I was thrilled to be sleeping in a real bed, but not so thrilled about waking up at 5am, but hey, I had dealt with everything else, I could deal with 5 am. After all, the whole point behind hiking was getting to see Machu Picchu. NOTE: you can go to Machu Picchu by train--you don't have to hike at all!
We rode a bus to the top of Machu Picchu Mountain and it was cloudy and raining. I was in no humor--I'd hiked for 3 days, then was ripped out of the only bed I'd seen in a while at 5 am to see Machu Picchu--the sun had better get it together. Then it started to rain. Poor Forrest--he knew I was about to lose it. I was at the end of my big girl rope. He kept saying how great it was going to be when the sun came out and I really didn't believe him. My 5 am self believes in nothing good. However, true to form, he was right. It was like being in a movie. The fog began to lift and out of the mist, rose Machu Picchu. I can't even put into words how amazing it is, so you can just look at these pictures and see what you think.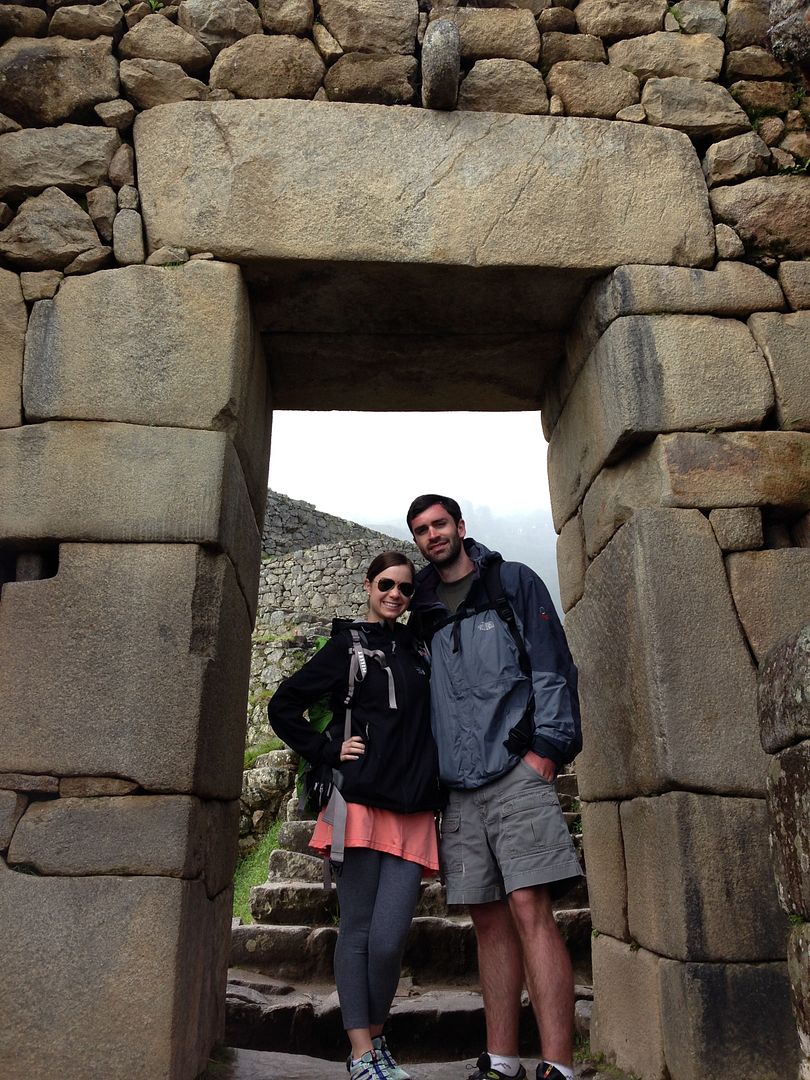 Giant Incan door
Rising out of the mist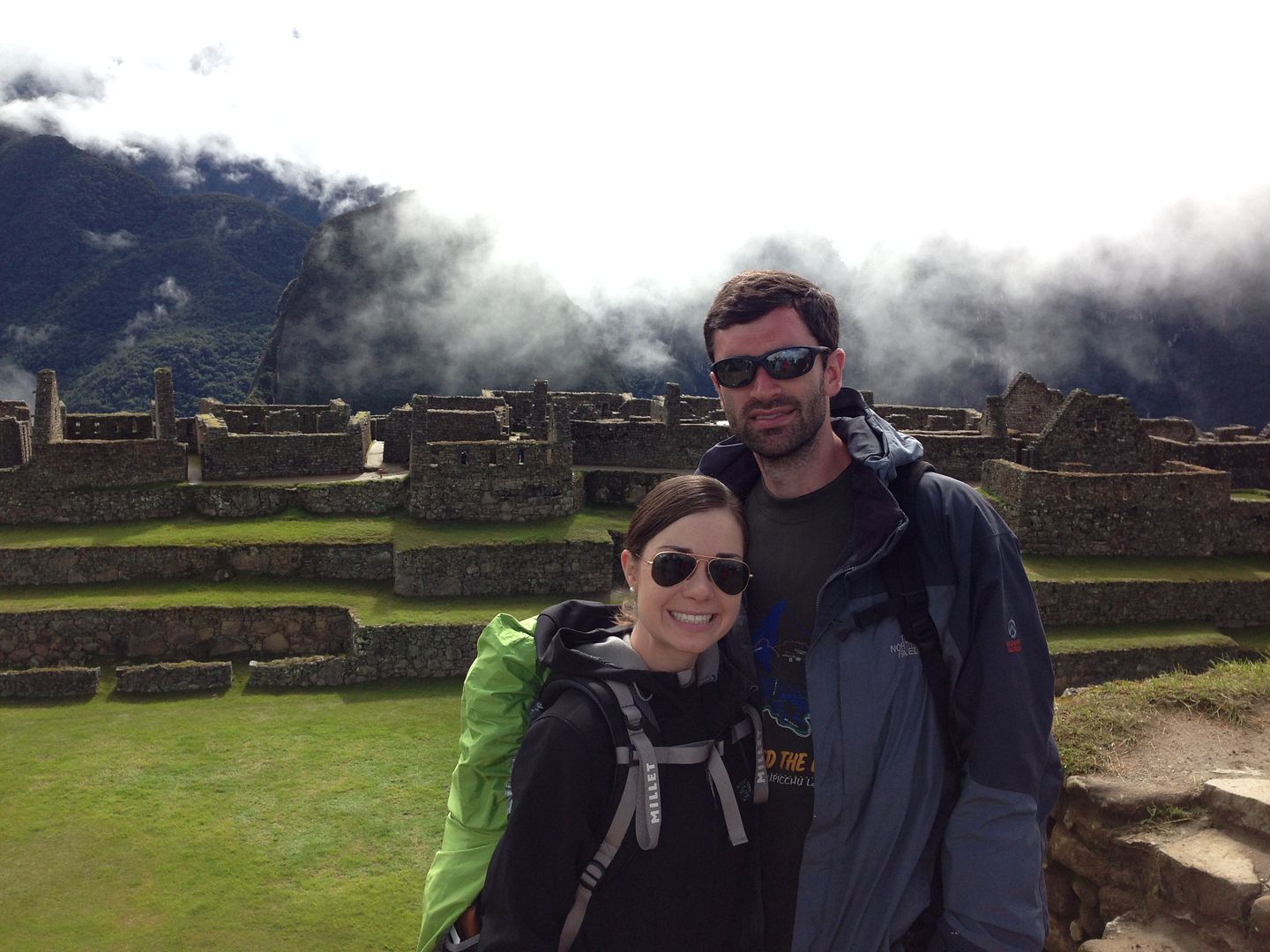 Notice poor Forrest's red face. He was SO sunburned! It didn't help that he climbed Wayna Picchu too.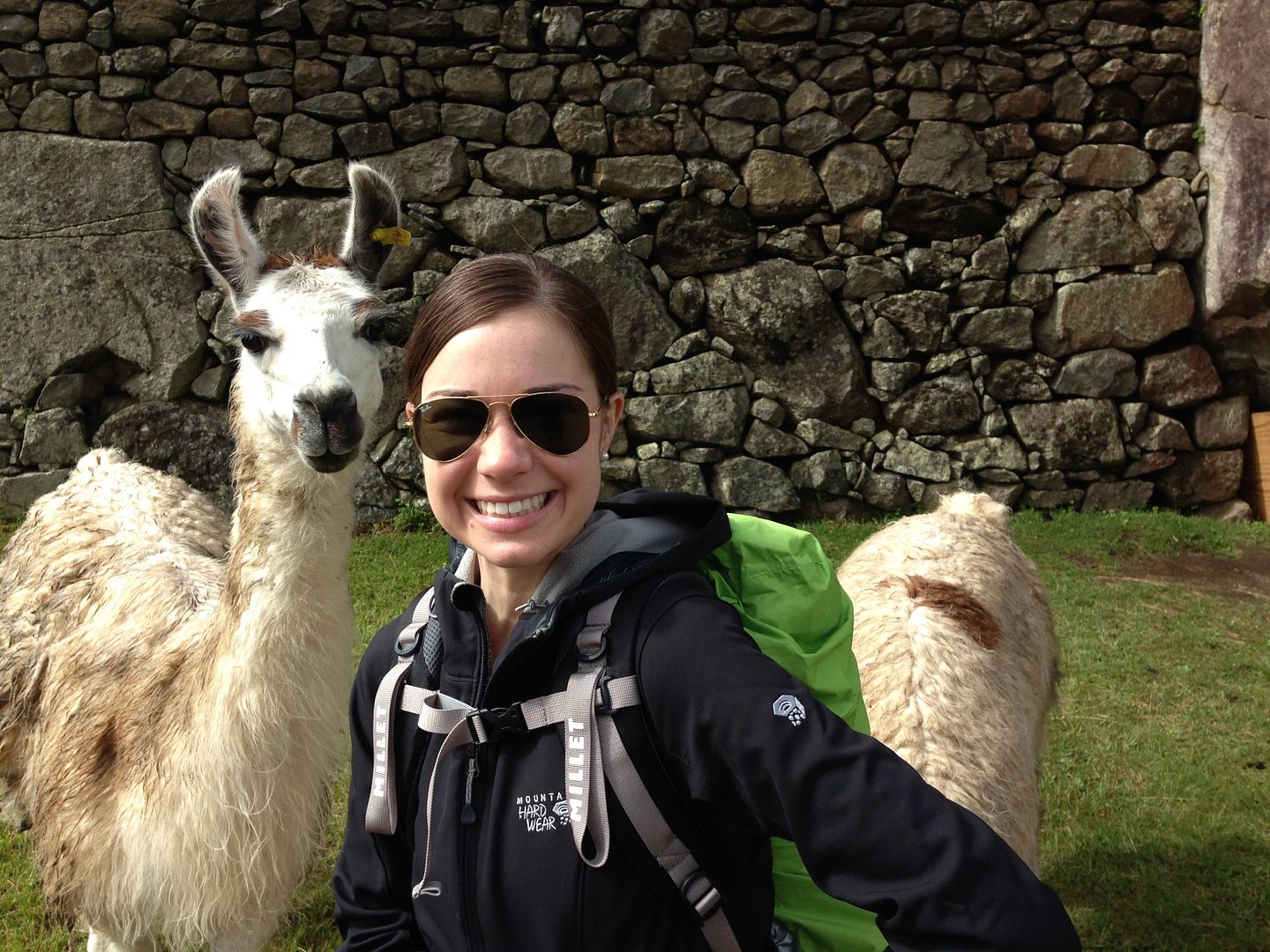 Llams were everywhere, even Machu Picchu! This one was particularly photogenic.
This might be our Christmas Card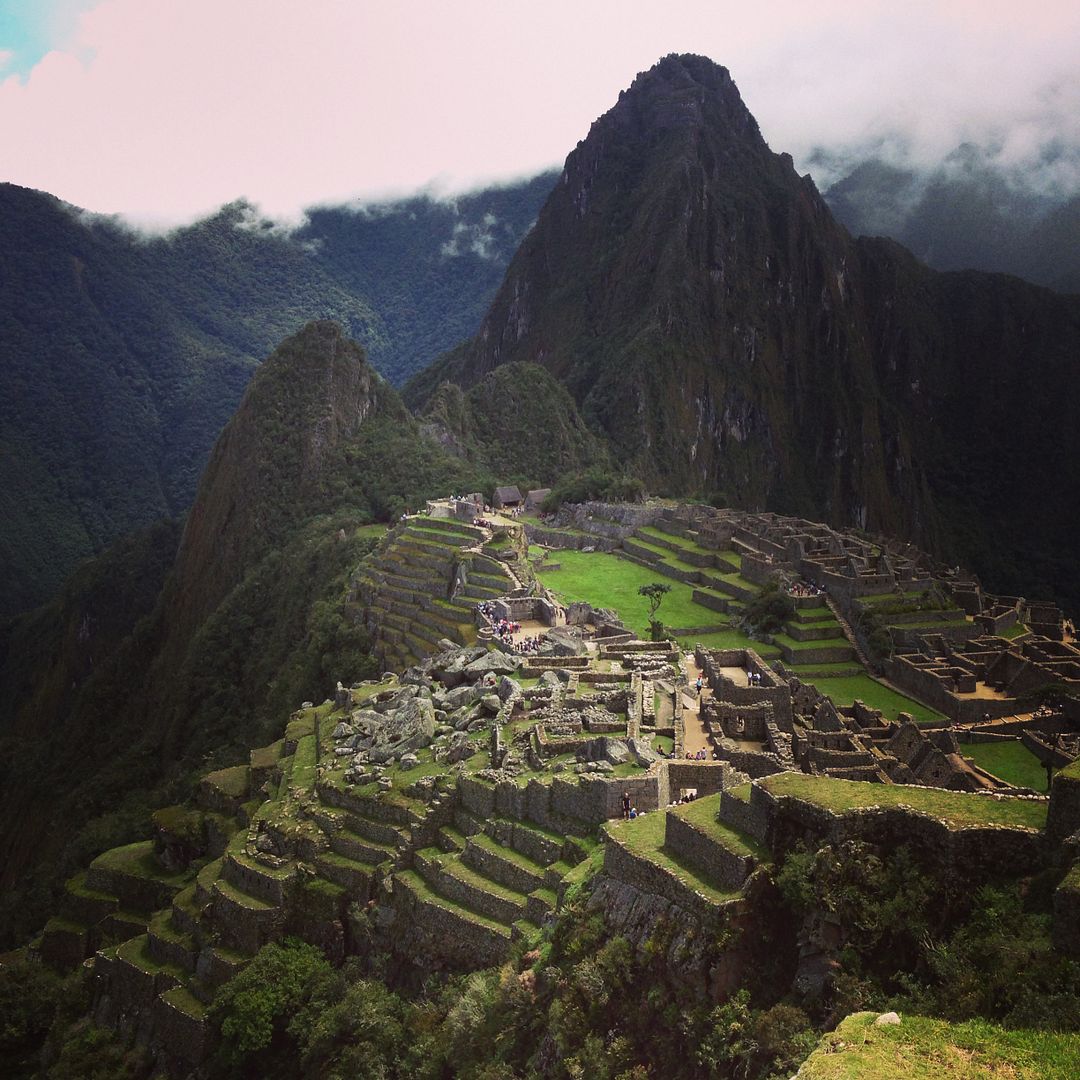 I took this with my iphone....
Breathtaking, right?? I know...there really are no words.
Afterwards we got to eat in the town at the bottom and shop before getting on the train back to Cuzco. I will never forget the very mean, purple haired French lady that screamed at us on the train. The reason, no one knows. That night we returned to the hotel we stayed in initially, and thus to safe rooms, warm beds, pillows, showers, and room service--the way trips were meant to be taken!! Last stop, the beach!! Stay tuned!