berries, that is. Mr. Bailey has several blueberry bushes and Forrest and I have been the lucky recipients of countless berries. We usually just gobble them up but I've been making an effort to incorporate them into some recipes.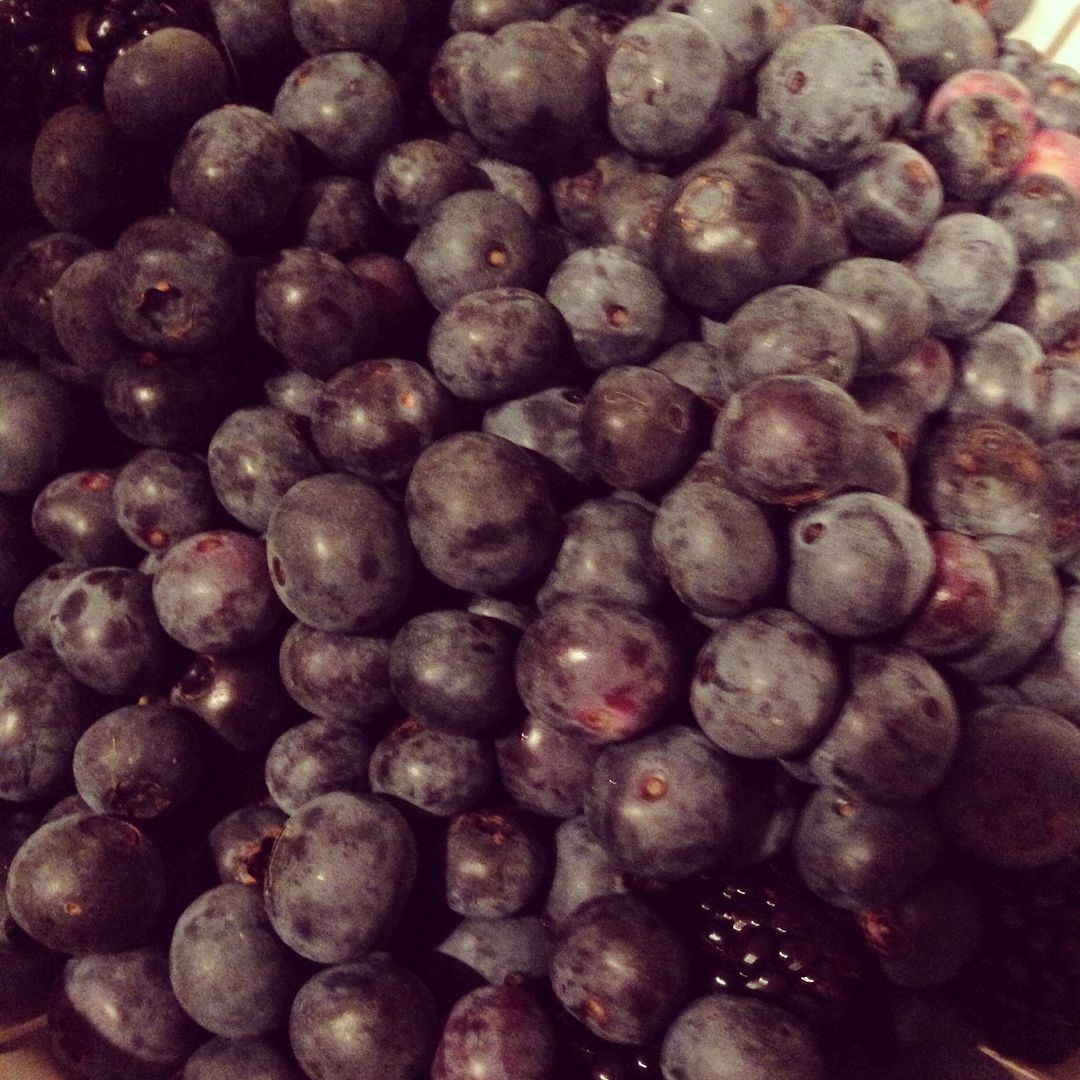 Here are my latest:
"Super Foods" Salad
I modified a recipe I found in the latest issue of
Southern Living
for this one. Delicious and crazy good for you!
1 package kale
1 package sugar snap peas, cooked and drained
5 oz shaved Parmesan cheese
1/2 cup quinoa, cooked according to package directions and cooled
1/4 cup slivered almonds
1/2 cup-1 cup fresh blueberries, cleaned and drained
Mix together all ingredients by hand and enjoy!! I made the red wine vinaigrette suggested by the magazine but you can use any dressing!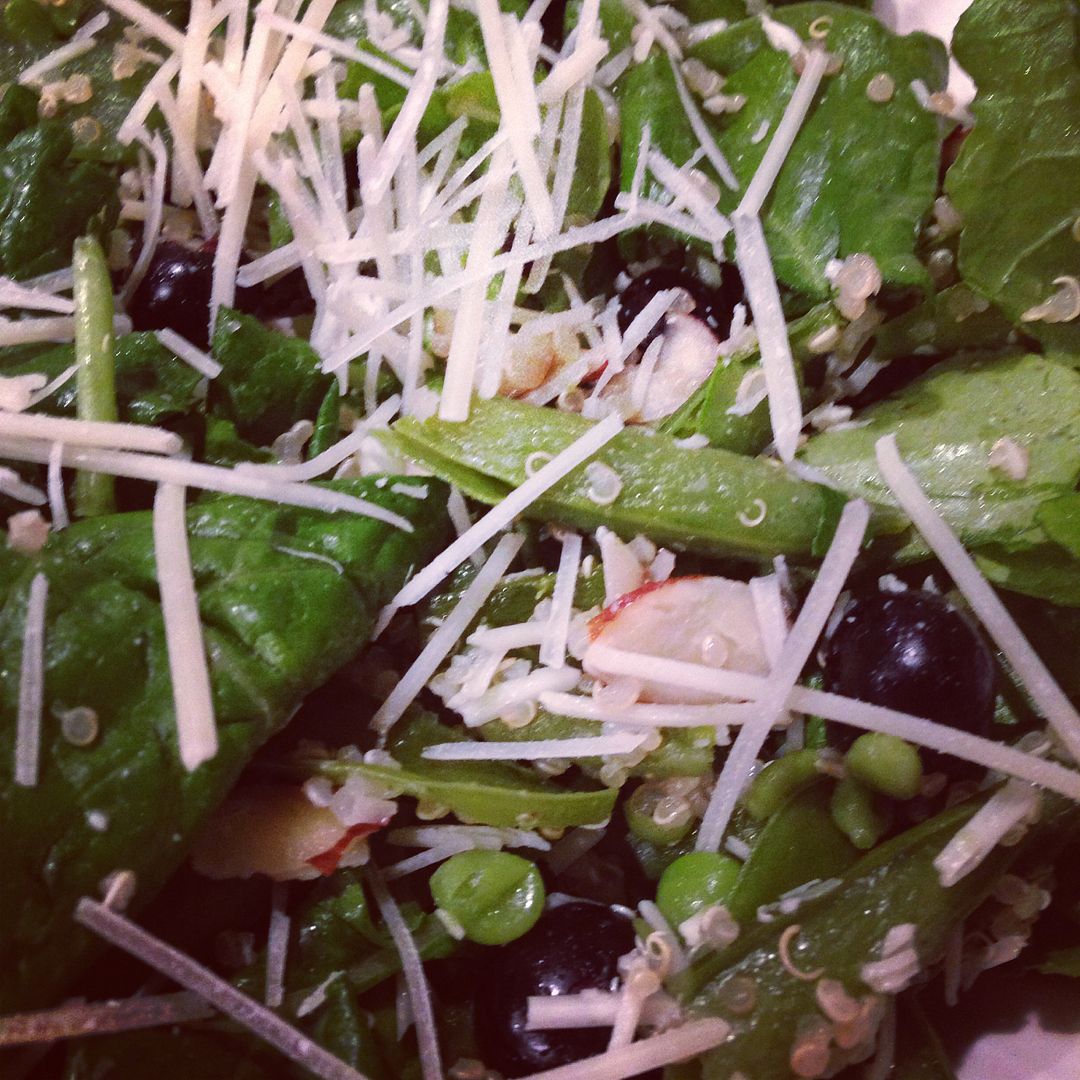 Blueberry Cobbler
It's not summer in the South without cobbler. This recipe was actually a peach cobbler recipe from
Allrecipes.com
. It is easy and tasty!!
I probably used 6 cups blueberries--make sure you use more than you think you need because they cook down.
1/4 cup white sugar
1/4 cup brown sugar
1/4 teaspoon ground cinnamon
1/8 teaspoon ground nutmeg
1 teaspoon fresh lemon juice
2 teaspoons cornstarch
1 cup all purpose flour
1/2 cup white sugar
1/4 cup brown sugar
1 teaspoon baking powder
1/2 teaspoon salt
6 tablespoons unsalted butter, chilled and cut into small pieces
1/4 cup boiling water
Mix together:
3 tablespoons white sugar
1 teaspoon ground cinnamon
Heat oven to 425 degrees.
In a large bowl, combine blueberries, 1/4 cup white sugar, 1/4 cup brown sugar, 1/4 teaspoon cinnamon, nutmeg, lemon juice, cornstarch. Toss to coat evenly and pour into a 2 quart baking dish. Bake in preheated oven for 10 min.
Meanwhile, in a large bowl, combine flour, 1/4 cup white sugar, 1/4 cup brown sugar, baking powder, and salt. Blend in butter with your fingertips until mixture resembles coarse meal. Stir in water until just combined.
Remove berries from oven, and drop spoonfuls of topping over them. then sprinkle entire cobbler with the cinnamon sugar mixture. Bake until top is golden, about 20 minutes.
I served this with vanilla ice cream--who could ask for more!