As soon as I found out I was pregnant, Forrest and I decided we better start tearing up the skies and using up our credit card miles before we are home bound for a while. Plus, we didn't want to lose any miles since we worked so hard to accumulate them. Remember how we have been flying for free all over the country (and the world)? If not,
HERE
is a refresher on how to fly for free on Southwest.
First stop on the agenda for this mama to be was Vegas. Yes, I wanted to go to Vegas, prego. I really just wanted to see Britney Spears and I didn't care what condition I was in. The Pucketts signed up to go with us and off we went. I was really nervous about how I would do on the trip since I was so exhausted but luckily since we'd been to Vegas before, we didn't have to hit it that hard to see what all we wanted to see.
Amazing view from our room!
On the first day we at at SW Steakhouse. I had never been to the Wynn or Encore and boy are they beautiful! Just like a fairy land!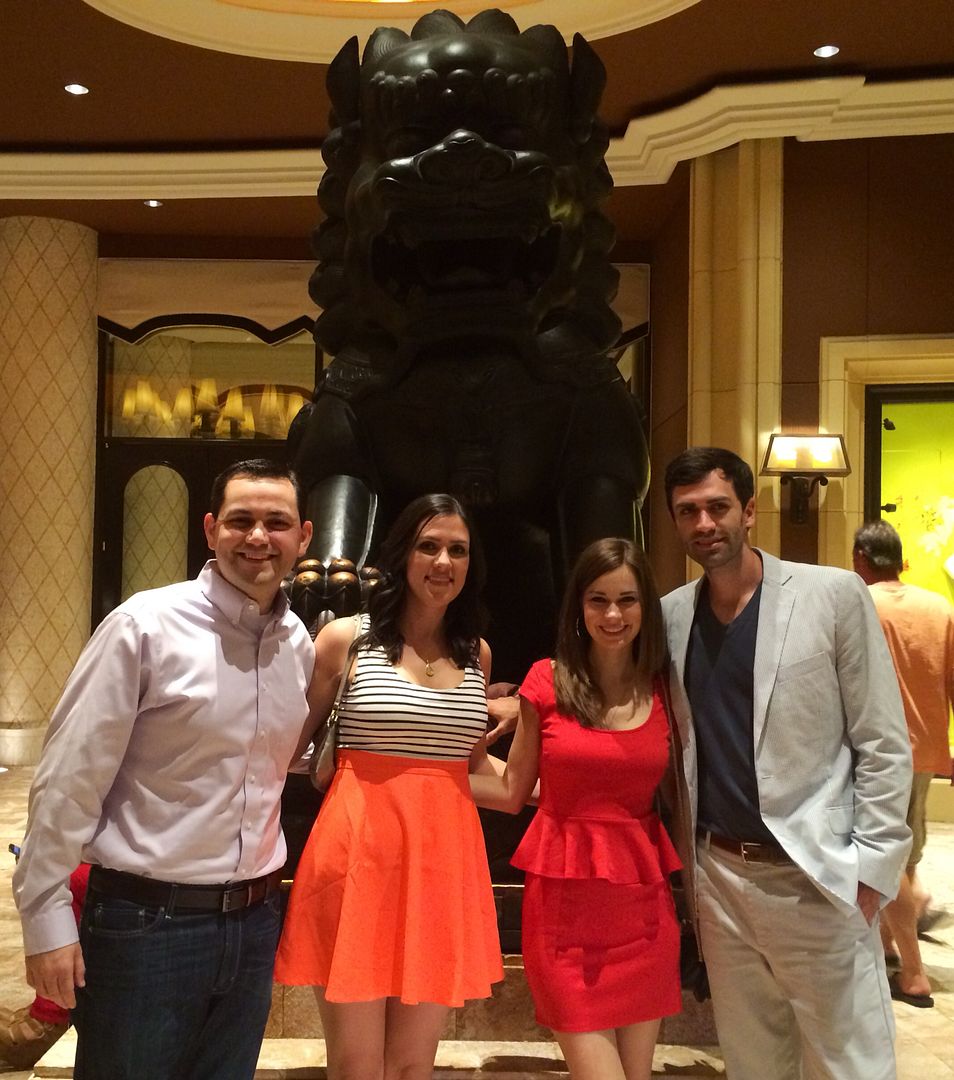 My sister's friend Chelsea, Miss Nevada 2013, hooked us up with a great reservation. Thanks girl!!
At SW they have these little shows every few minutes. The singing frog was particularly precious, yet creepy.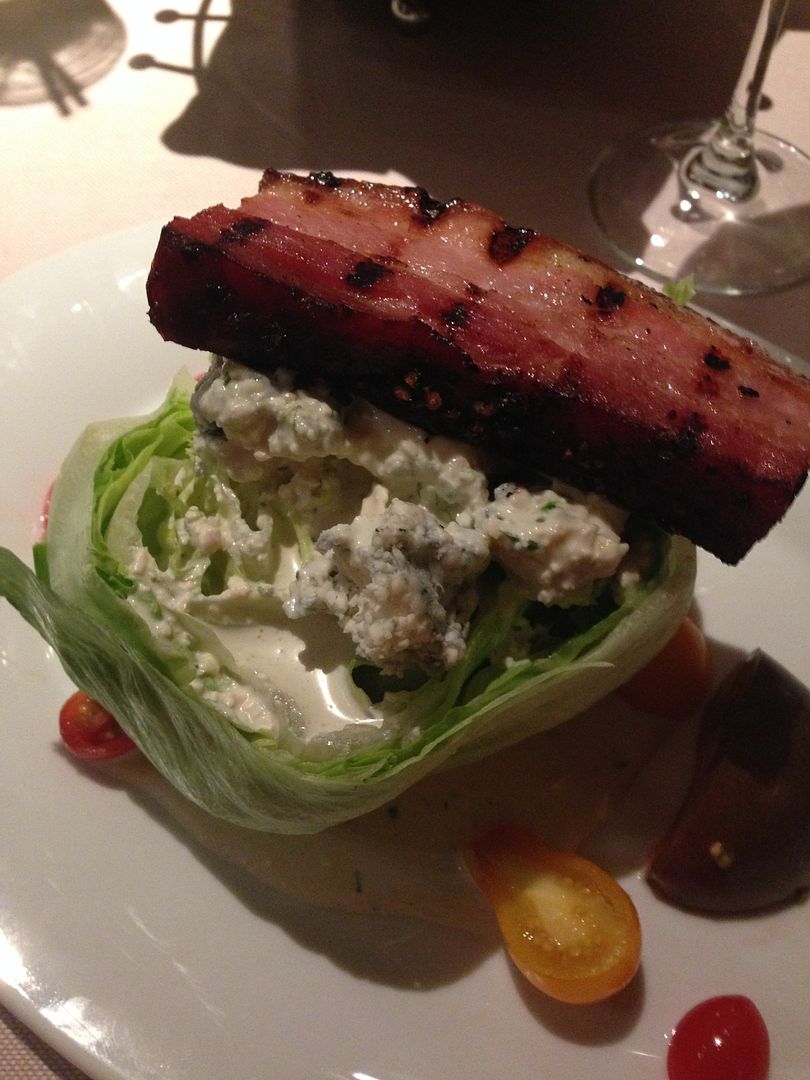 That is a slice of bacon on my salad...
Boom--those are funnel cakes. We weren't even hungry for dessert but we powered through to get a taste of these bad boys. We walked all the way back to the Vdara as punishment, so it was totally worth it.
On Sunday after church we had brunch at Mon Ami Gabi. I felt so fancy having my little Pepsi in a wine glass overlooking the Belagio fountains from the patio!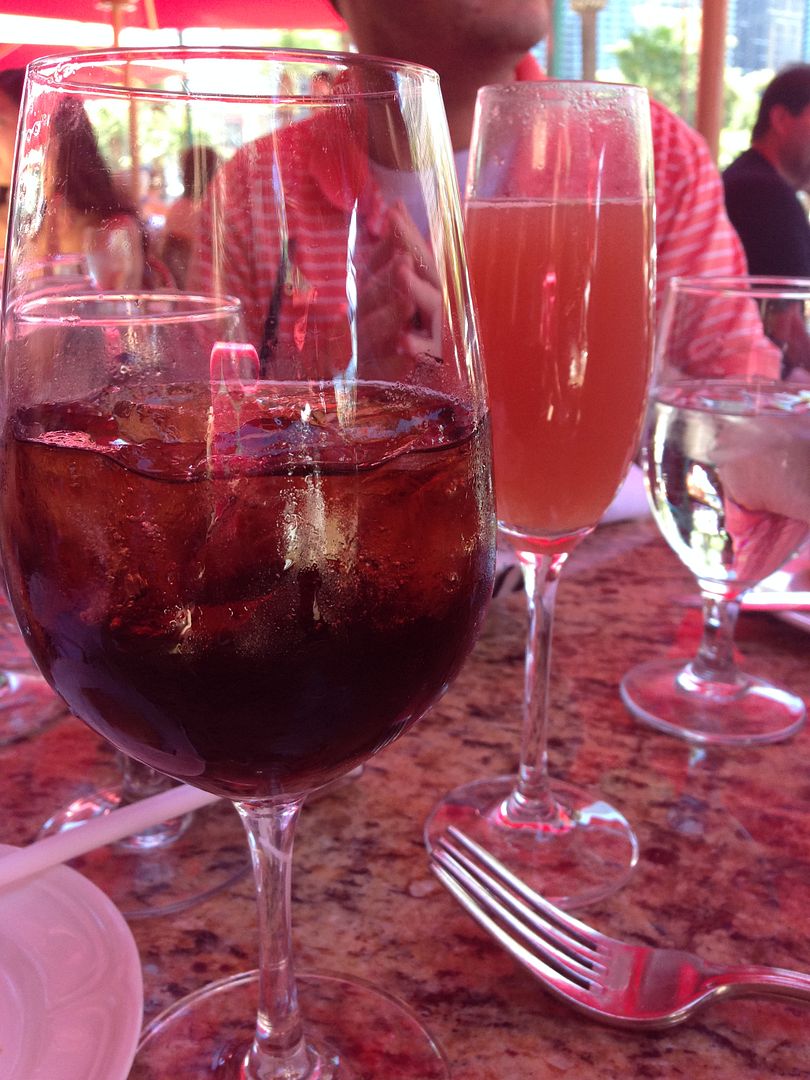 My sad little half full wineglass of Pepsi. Every time I told a waiter I was pregnant, they immediately offered to bring my drink in a "fun glass", like I was 8. I always said yes...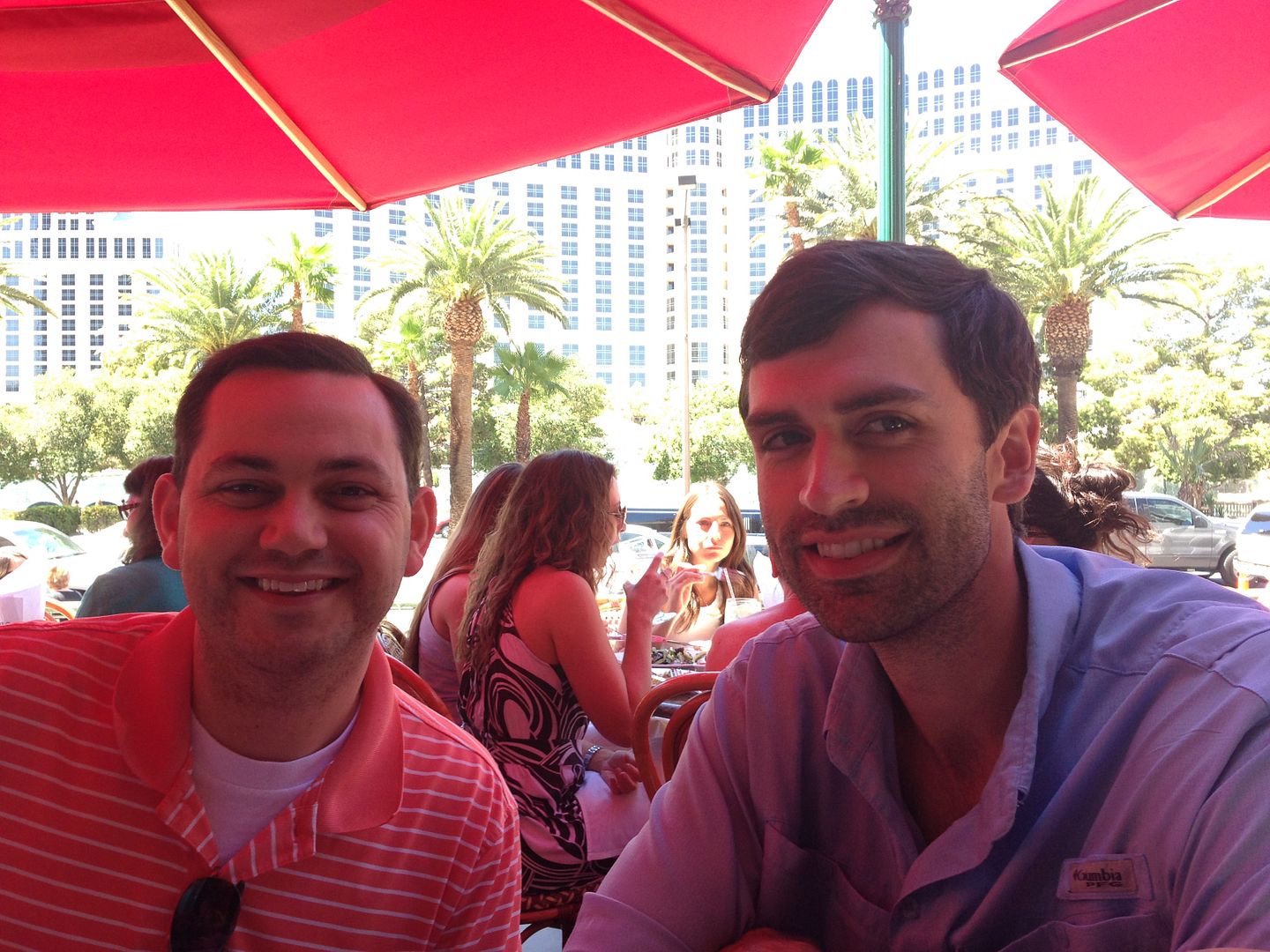 Boys brunching
I spent the rest of the afternoon at the spa---ahhhh! You know I'm great at spas and turns out, so is baby!!
That night we ate at Koi--cooked sushi for the prego, please!!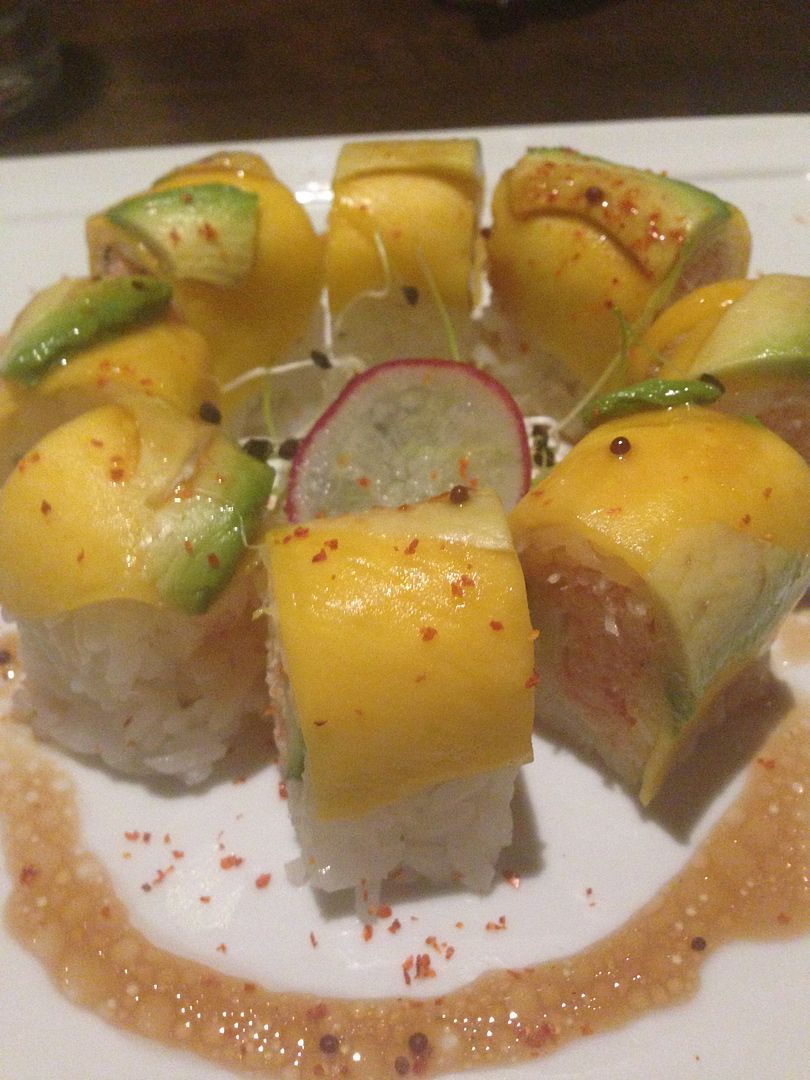 This sushi was on their specials list that night and was incredible. I think it was the sunfire roll? Mango, avocado, cooked crab, and some sort of sauce. Heaven! I had been nervous to eat sushi, even cooked sushi, but I got over it!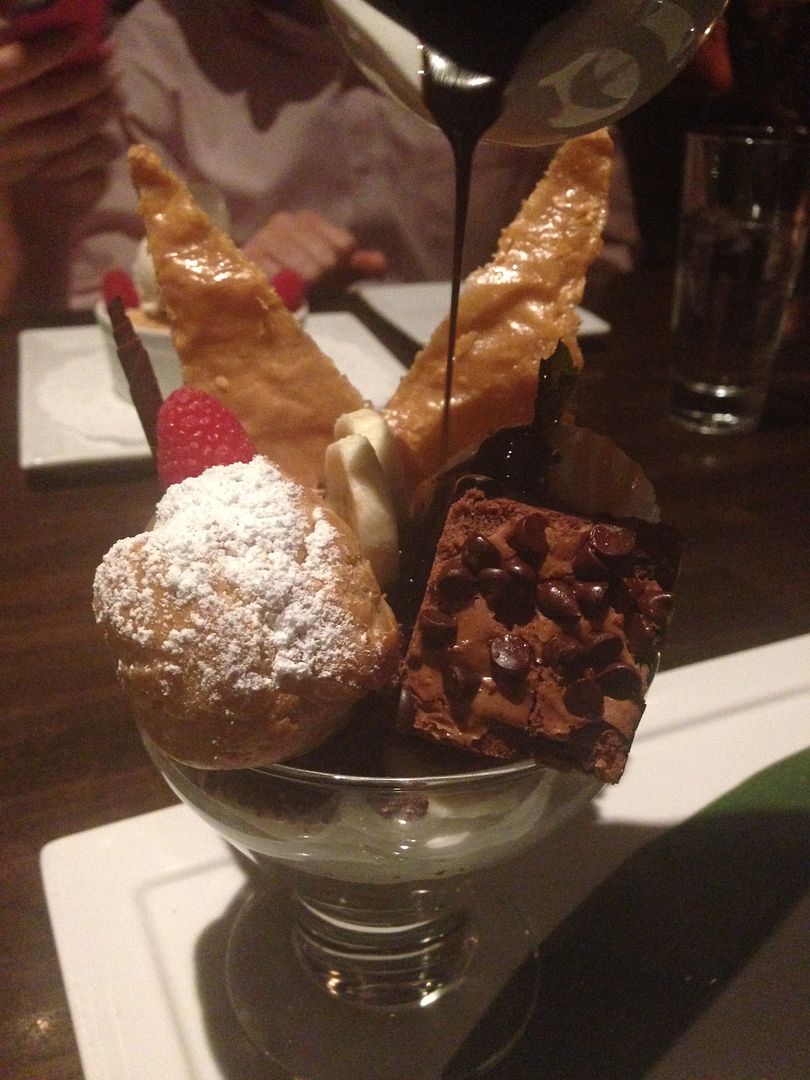 Hip hip hooray for this sundae!
Then it was on to the main event--Britney! Her shows was phenomenal and so over the top. Very Vegas. Even Forrest enjoyed himself--he kept saying "She's still got it!!" The people watching was out of this world as well!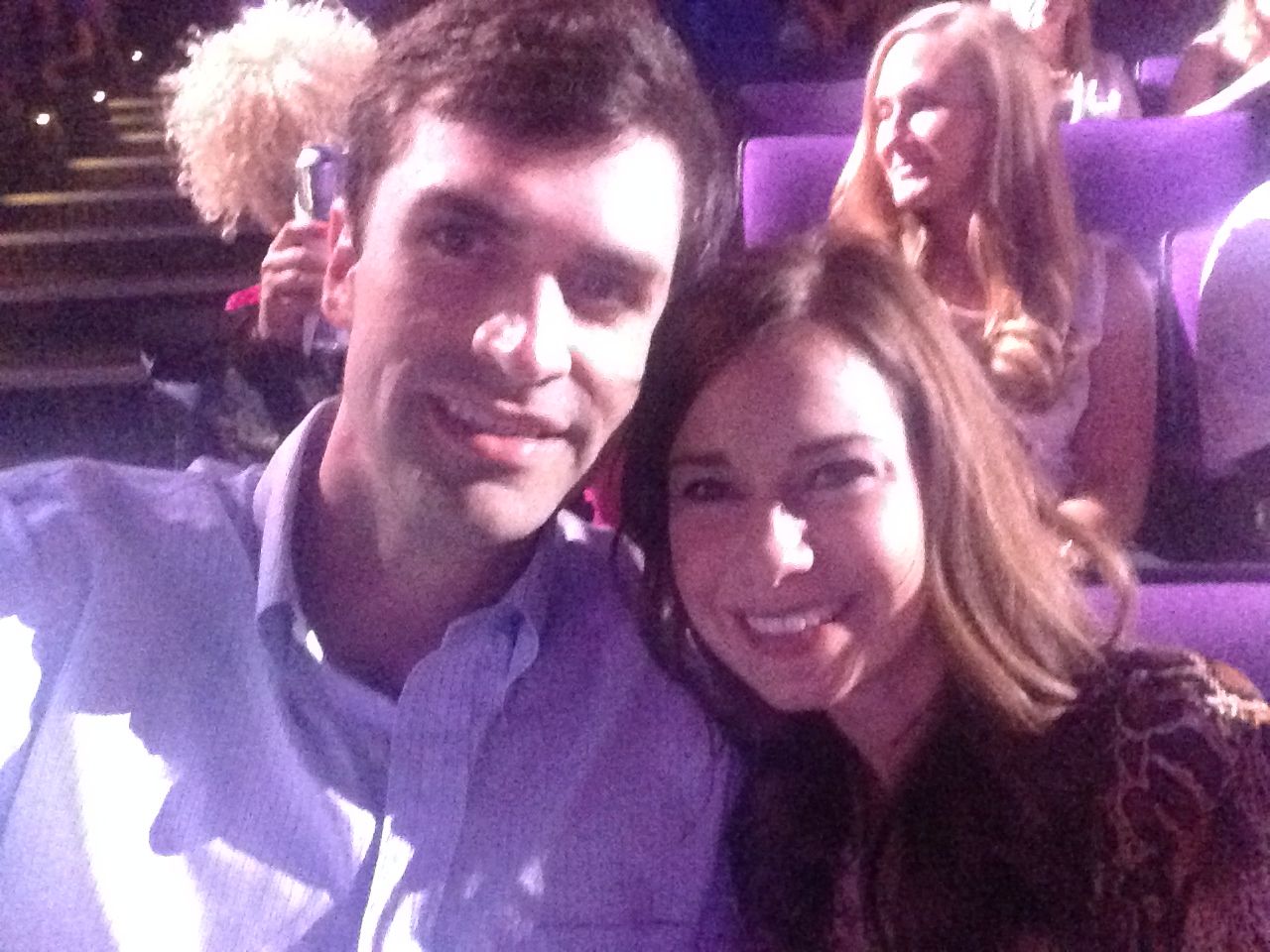 Acting 17 again with my husband--we actually were dating when he was 17!
I may or may not have told this guy he was my spirit animal. He may or may not have known all the dance moves from the video.
On Monday I chilled in a cabana at the pool while everyone else did their own thing. It was nice to relax. Turns out baby is good at pooling too! I met some girls from Scotland that in a very sitcom-y way made me tell them what I called different things. It was fun. I did learn that they have a Krispy Kreme in Scotland, so I felt proud to be an American! :)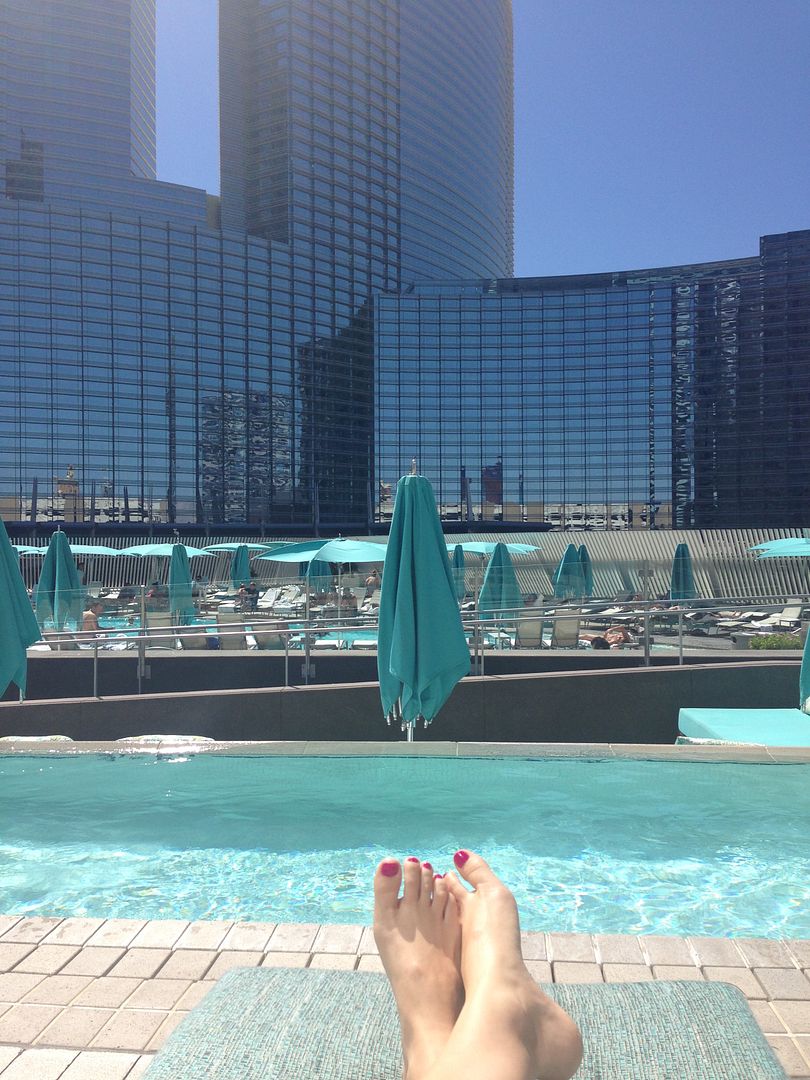 That night Chelsea got us reservations to MIX, which is atop the Mandalay Bay. Our dinner was fantastic but the views were out of this world! If I hadn't been so tired I would have wanted to stay in the bar overlooking the strip all night!!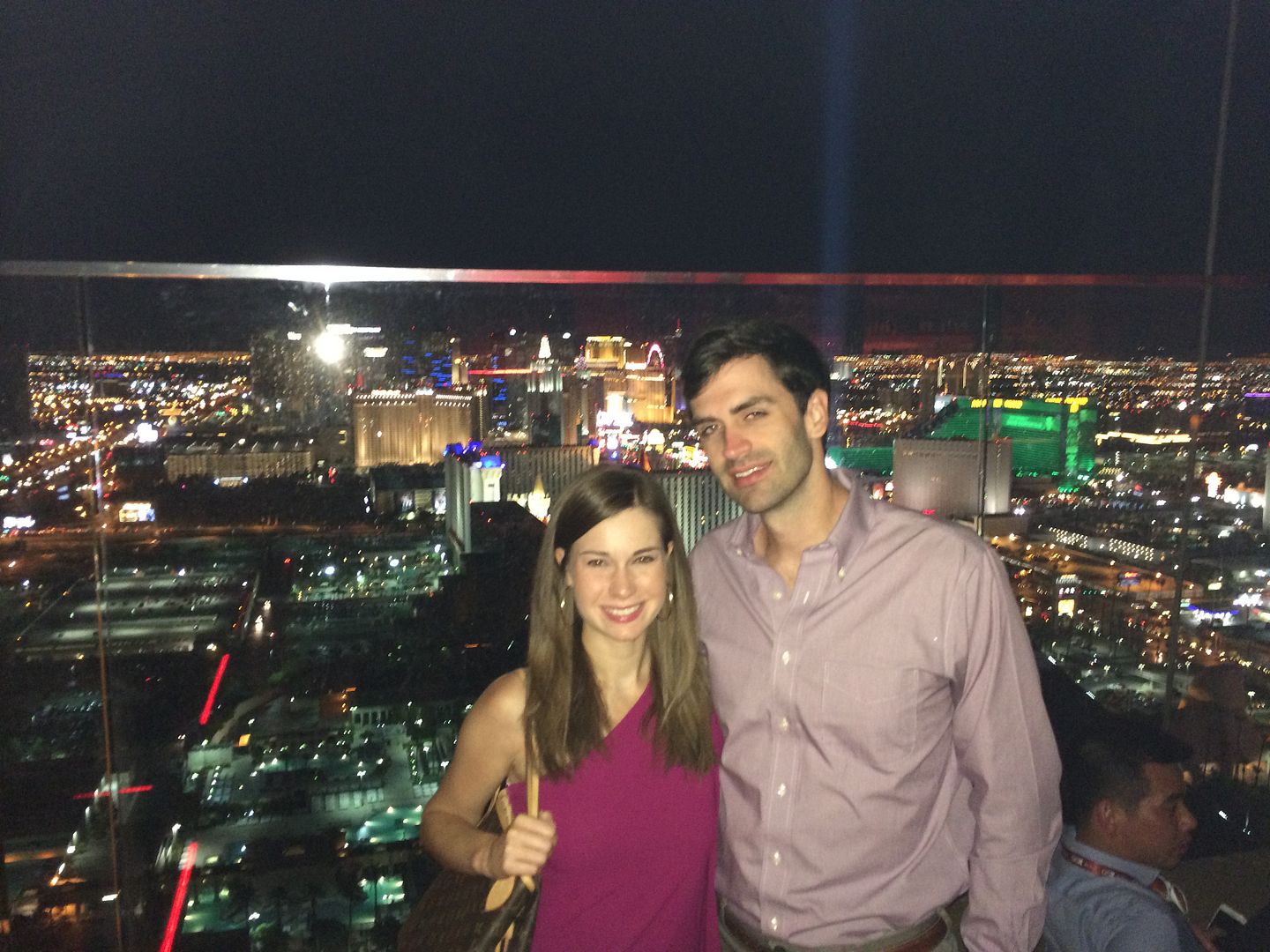 All too quickly, the extra long weekend was over and we were hugging the Puckett's goodbye and jumping on the plane. Until next time Vegas!!