I'm still don't 100% believe that I'm having a girl. I have always wanted a little doll to dress up in bows and glitter (as my friend Rachel would say "glitter, bows, and leopard print--what could be better?") and watch musicals with and take to ballet, but Forrest convinced me we were having a boy, so I just started believing it. I walked out of the ultrasound place on air--a little girl. It hardly sunk in before it was time to tell all of our family and friends. I had been dead set on having a gender reveal party, but I quickly realized that it was going to be a big undertaking, PLUS I didn't want to wait that long to find out myself, so I just scrapped it. Sometimes the easiest thing to do is nothing, right? My mom and dad couldn't wait so they wanted me just to call them after we knew, and my sister made me promise I would tell her very first, so all 3 of them received phone calls. I also started calling and texting all of my aunts and cousins and was thrilled to use the little pink bow emoji!
I was BEYOND excited to tell the Baileys, however, because they haven't had a girl in their family in quite a while. That was actually one of the reasons I figured I'd have a boy. Forrest and I picked up pizza and he got pink heart balloons. It was also kind of special because Mrs. Bailey had a surgery that day so not only did we get to go brighten her day after a no fun day at the hospital, but we got to turn it pink!! I will never forget the excitement that filled their living room when we walked in with the pink balloons! A little Bailey GIRL!! Hooray!!
When we were at Forrest's grandmother's birthday party several weeks ago, his Aunt Paula told us she had already bought baby girl clothes. I remember thinking that I hoped she kept the receipt. Now I can't wait to see what she got for our little lady! Because she was so dead set on a girl we called her from the Bailey's and oh was she thrilled! She was screaming and even started crying! I TOLD Forrest everyone was ready for a little girl! Haha!
What I didn't know was that a few sweet friends planned their own little gender reveal for us. They had told me not to tell them yet and I didn't really give it a 2nd thought because we were so crazy, but I got a text later saying that they were coming over at 8 and I was going to reveal to them! So much fun, right!!?? Forrest and I decided we would have it on the patio so we could have a fire, and we had wine and champagne (well, they did). Forrest had bought some pink balloons for me too, so we tied those to the patio railing so as people arrived, they would see them. I didn't know that they would be arriving in either pink or blue for their guess, so it was fun to see them round the corner of the house in their color of choice and then see the pink balloons and squeal! Later the boys went inside and I'm pretty sure they took shots while the girls stayed outside and talked all things baby girl. It was magical--I know I'll never forget that night! I also had a sweet friend leave me some beautiful flowers and even a bottle of pink alcohol free wine on my porch because she was so excited for me. Have I mentioned that I have the best friends?
I know that I will have many memorable day in my pregnancy, but that was one of the most fun so far. I get teary thinking about all of the excitement and support we received from friends and family, near and far. I know that no matter what, this baby is already so loved!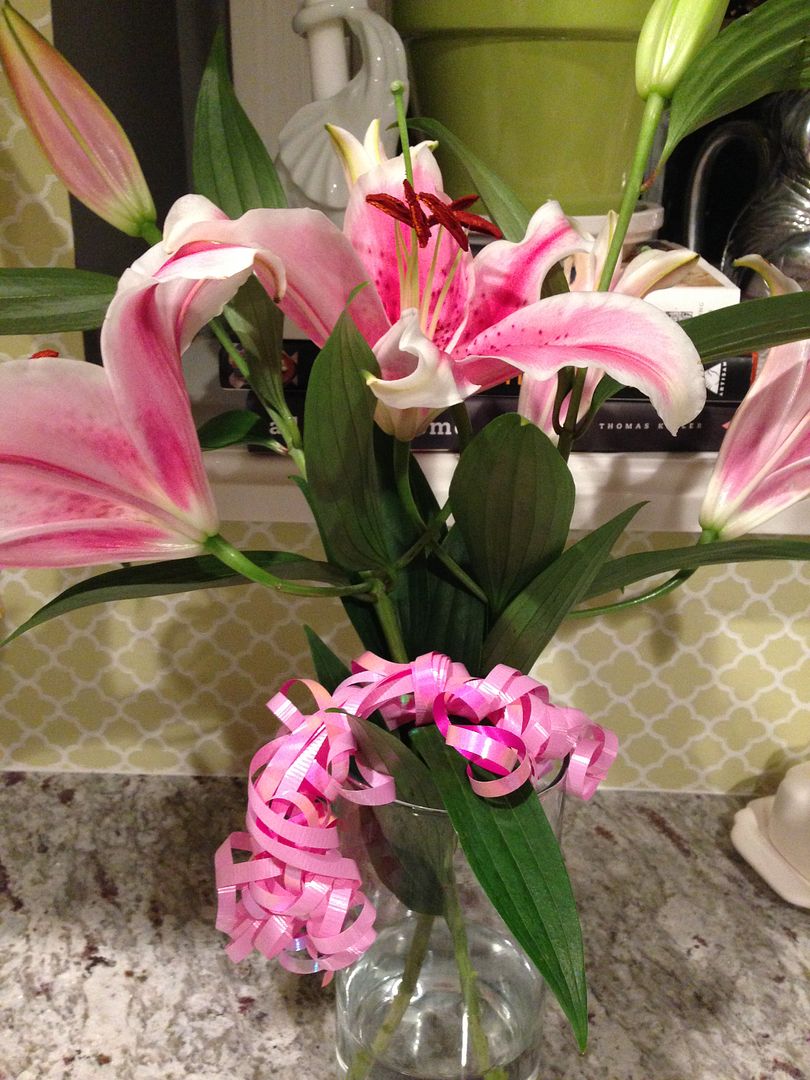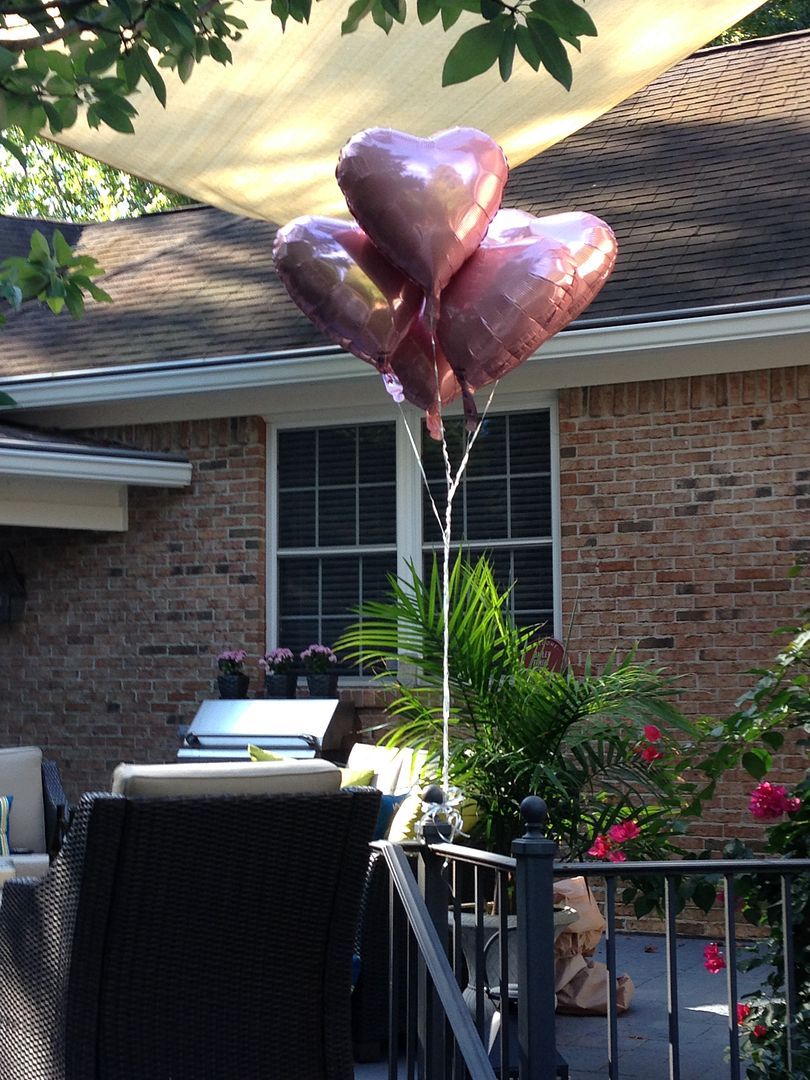 Baby Bailey is a girl! September 24, 2014.