Last month Forrest and I flitted off to Cancun for our "babymoon". We won a trip at a silent auction last spring and felt that this was a perfect time to cash it in...plus I wouldn't be able to fly internationally once I entered the 3rd trimester. I have always been really hesitant about going to Mexico because of the water situation but we had no trouble, thank goodness! Our extra long weekend together was exactly what we needed: a chance to sit still, relax and unwind, and just spend some "us" time before the holidays and ultimately before "us" refers to 3, not 2!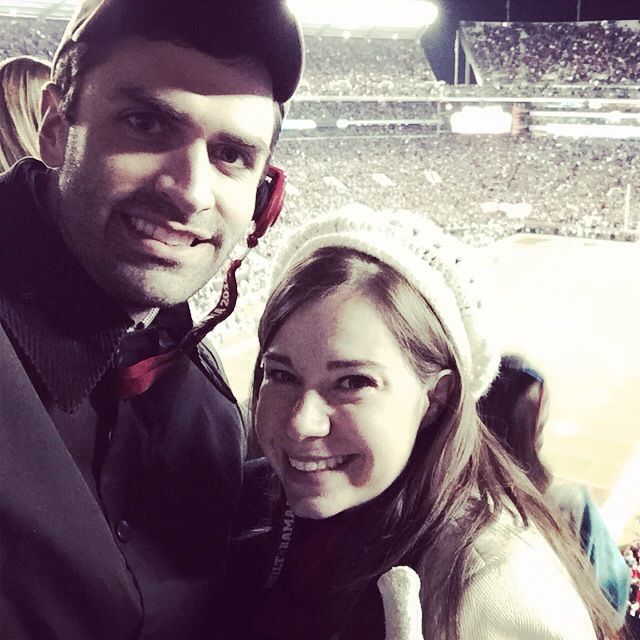 Forrest and I left the Bama v. Mississippi State game in Tuscaloosa (Roll Tide) and drove to ATL to catch our early Sunday morning flight. It was going to be a record week of cold temperatures in Alabama that week...the perfect time to get away!
From gloves and hats to this!! Paradise!
We stayed at the Laguna Suites, a tiny little boutique hotel on the bay and overlooking the golf course. I really appreciated that it was a smaller hotel because it wasn't noisy and there wasn't much to do--we just hung out. We had access to the hotel group's other resorts so we took advantage of the free shuttle and were at the other resort areas during the day and for meals. I REALLY enjoyed the all inclusive set up, which we hadn't done since our honeymoon. Of course I couldn't drink but I definitely made up for it with the amount of food I was eating!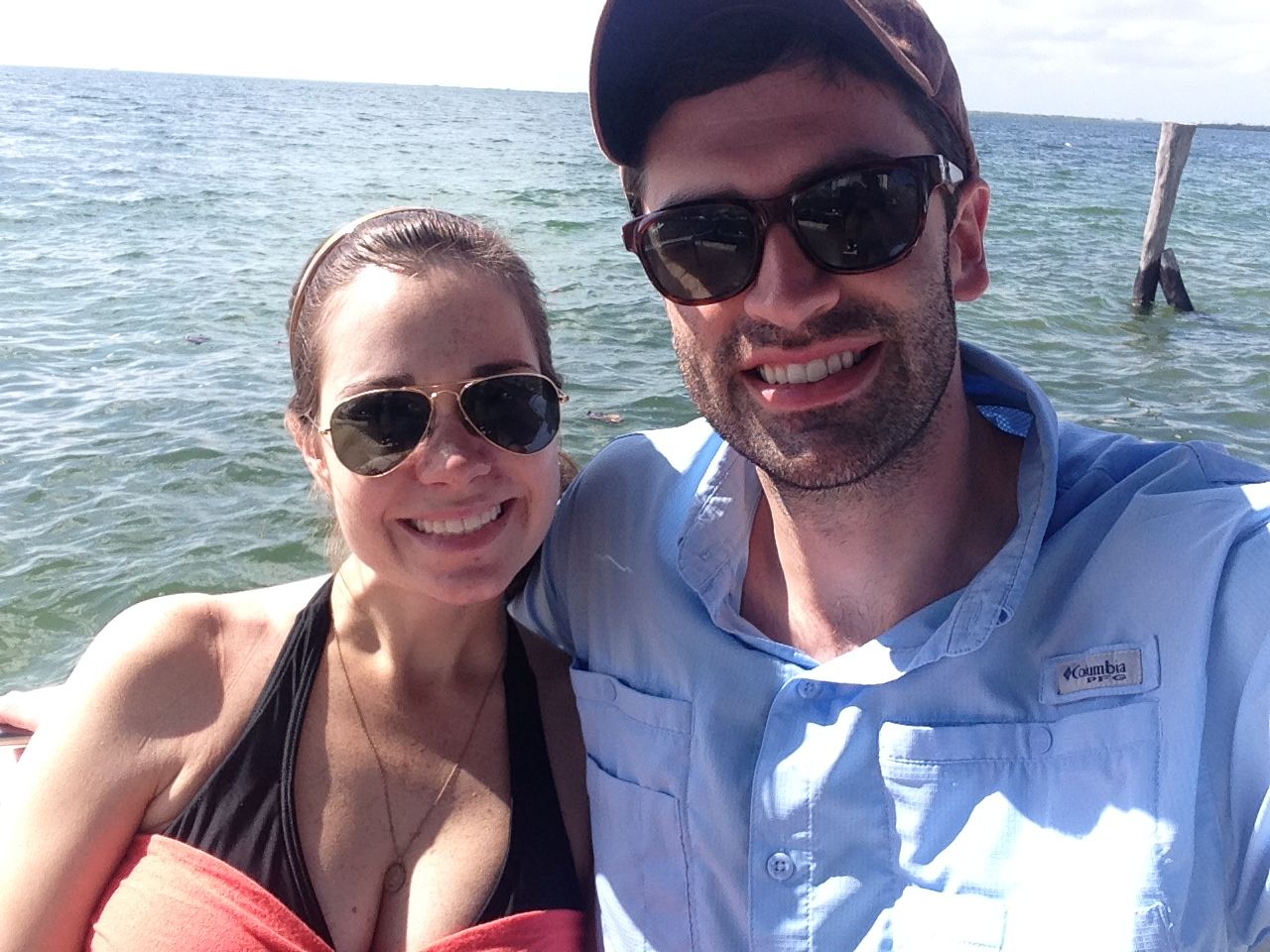 Despite the fact that we had to listen to a time share presentation, we really did enjoy the included boat ride! PS--I'm not good at time share presentations or high pressure salesman ship. I got up and left the table, and basically Mission Impossible style rolled into an elevator to get away from it at the end.
One of the best parts of the trip was that I DEFINITELY felt the baby move. I thought I was feeling her but I wasn't sure--I mean how does one know precisely what that feels like if they haven't felt it before? I was laying on the beach and I started feeling her knocking on my side. I told Forrest and he sat up to look at me and then right at that time we SAW her moving around. Seeing is for sure believing in that situation! How excited we were!!! I know I will never forget that moment! Afterwards I was afraid I made her hot by sitting in the sun so we got in the pool. Well, baby girl doesn't like cold water and I felt her ball up and dig into my back. Panic ensued and I threw myself out of the pool but I was still pretty excited that I felt her so much. She continued to be very active the entire trip. It was almost like she was saying "HI!! I'm here too!!"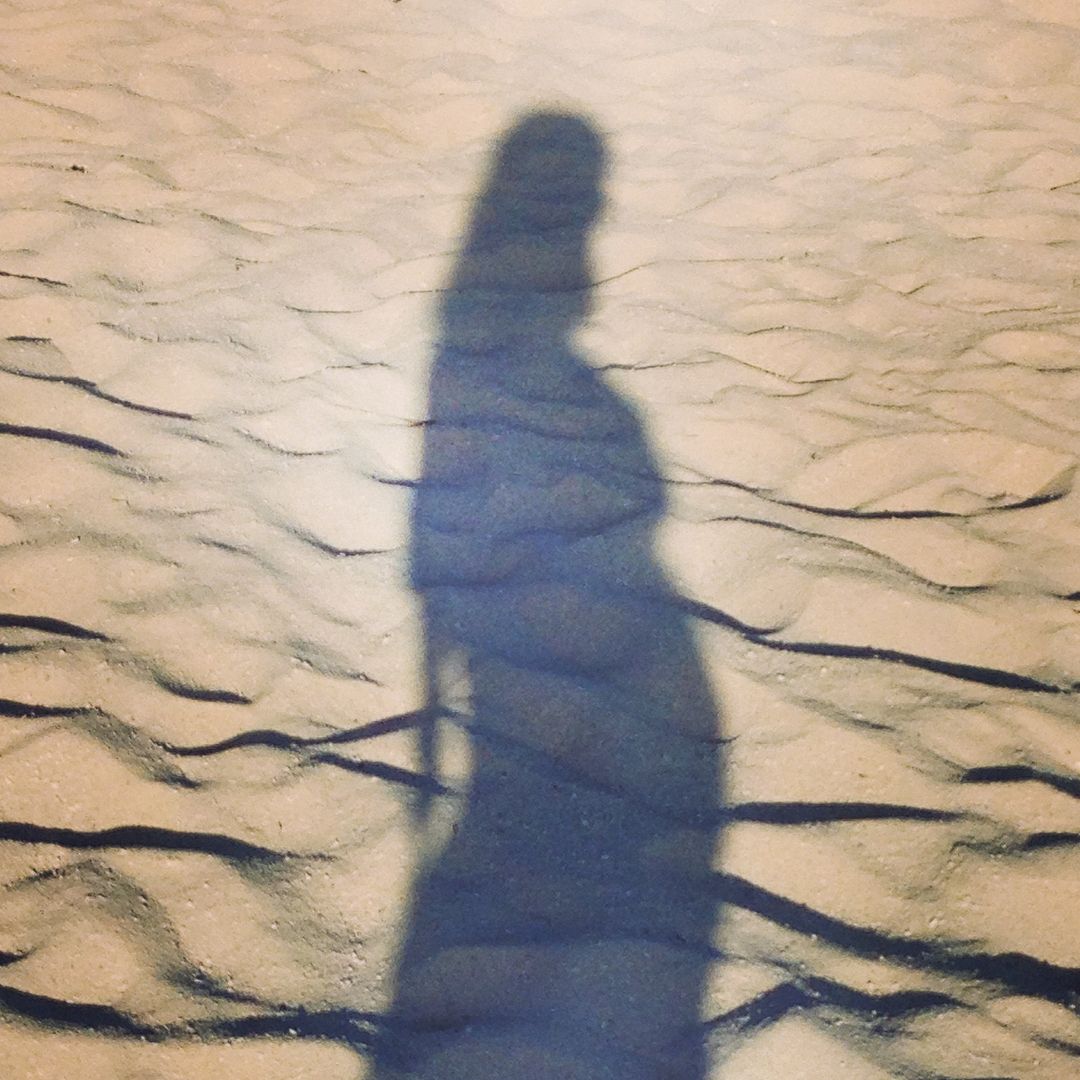 As if you would be able to deny her with this silhouette....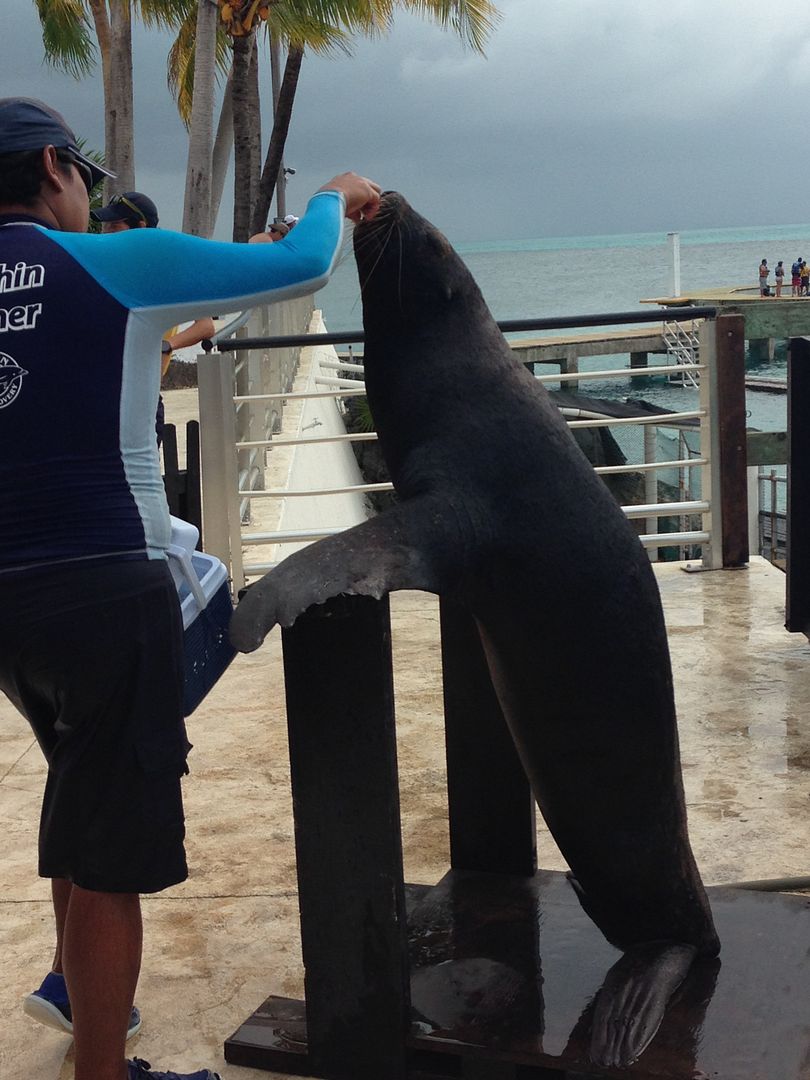 This is a stranger with a seal at Dolphin Discovery. I was determined to swim with the dolphins, which I did (meaning I was in the water with them and I got to pet them--no Sea World type tricks for me). However it cost $31 for ONE picture! ONE PICTURE! I thought that was ludicrous so I'm just going to show you the stranger and the seal. Also, I didn't know how to spell ludicrous other than the way the rapper spells his name. #fail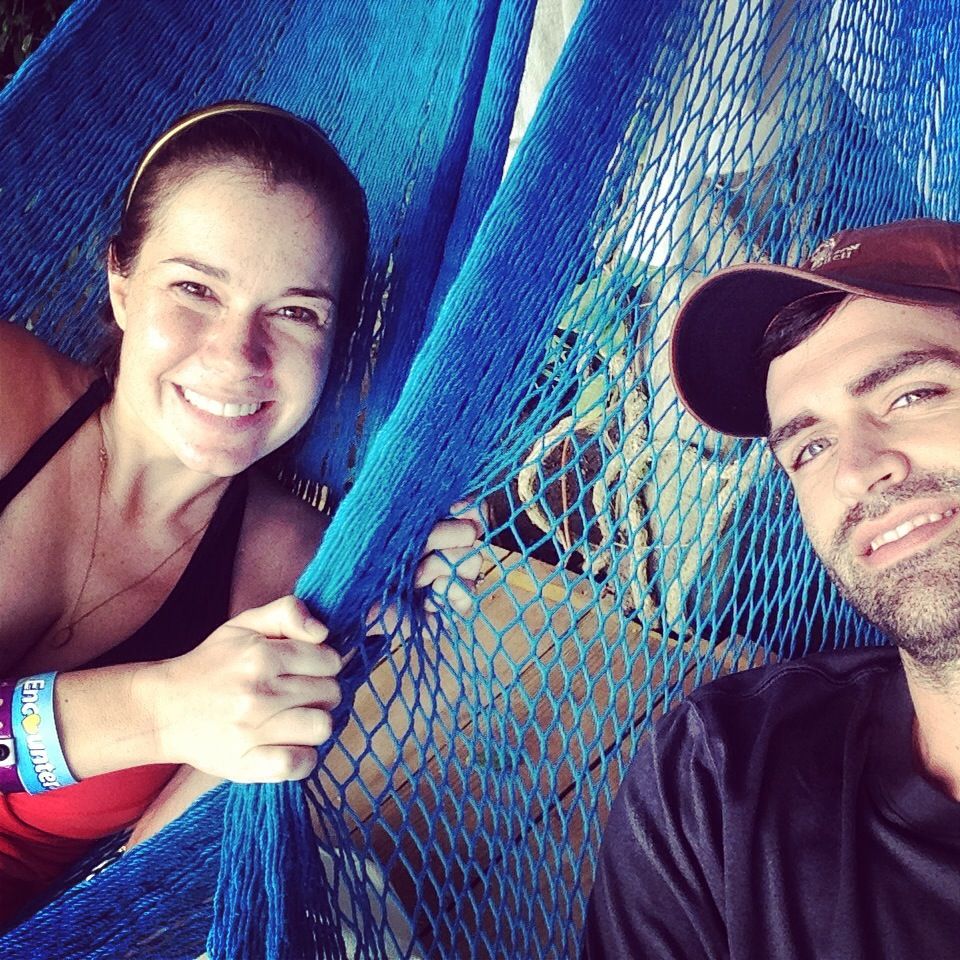 Forrest and I in the hammocks at the Dolphin Discovery--a free photo.
I had a teary moment one day on the beach when I realized that every time we travel from here on, we will have a child with us or one at home waiting on us. Everything will be different. Of course you know that going into this but I FELT it while we were there. It was a happy feeling but also kind of a sad feeling too--sad in the sense that my life with Forrest, which I absolutely love, is changing forever. Of course, we brought on that change and welcome it, but it has been just us for so long and I suppose I will miss the ease of it all. I think that's why babymoons are important--they help you hold on to a few more "just us"moments when your life is so decidedly not about "just us" any more.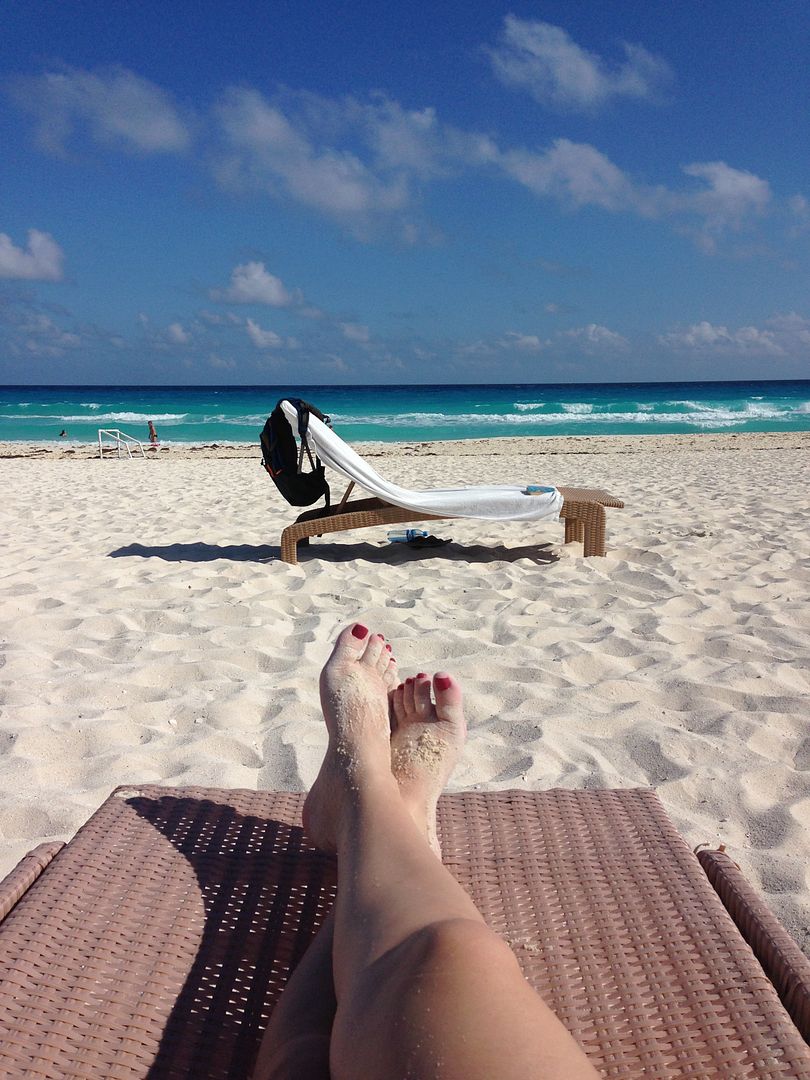 What are your thoughts on babymoons? Did you take one? Where did you go??? Don't you think $31 for one picture is crazy??