I know it's nearly February but I don't think I've issued a Bailey Dailies Happy New Year!! Wow what a difference 365 days makes! Of course we are gearing up for the arrival of our little one this year but we are also looking forward to the birth of several other babies (our little's bffs!), some weddings, possible engagements, and hopefully more fun trips! In Bailey style, we were on the road this New Years. We spent NYE celebrating Kristen's 30th birthday but then were up and at 'em SUPER early on NYD to road trip it to NOLA for the Sugar Bowl. Yes, friends, I hopped on a 5 hour bus ride at 30 weeks pregnant. I must admit that I haven't exactly let pregnancy slow me down much in the football game department. I've sat through scorchers, freezers, and heart wrenchers this season with my fellow non-pregnant friends and did just fine. That's what true fans do! It might not be as easy to get to the games next season so I figured while I felt good and wasn't having any difficulties, why not? I applied that same logic when a friend offered us face value tickets to the Sugar Bowl, aka the playoff round of the new College Football Playoffs, to see Bama play Ohio State. May as well, right? The only hiccup was that Forrest absolutely had to work the day after so we would need to get to the game and back pretty quickly. Usually I could handle driving us home late at night but I didn't want to commit myself with baby on board. Enter the bus. I found a company that was driving fans to the game the day of and driving right back afterwards. Perfect. Ideal, no, but our only option if we wanted to be back in time for Forrest to start slinging teeth. The bus ride was actually fine and the company, Champions Charter, was top notch. The guys in charge kept coming to check on me (probably wise, you don't want a prego to go into labor on your bus) and pretty much were ready to offer any accommodation I might need.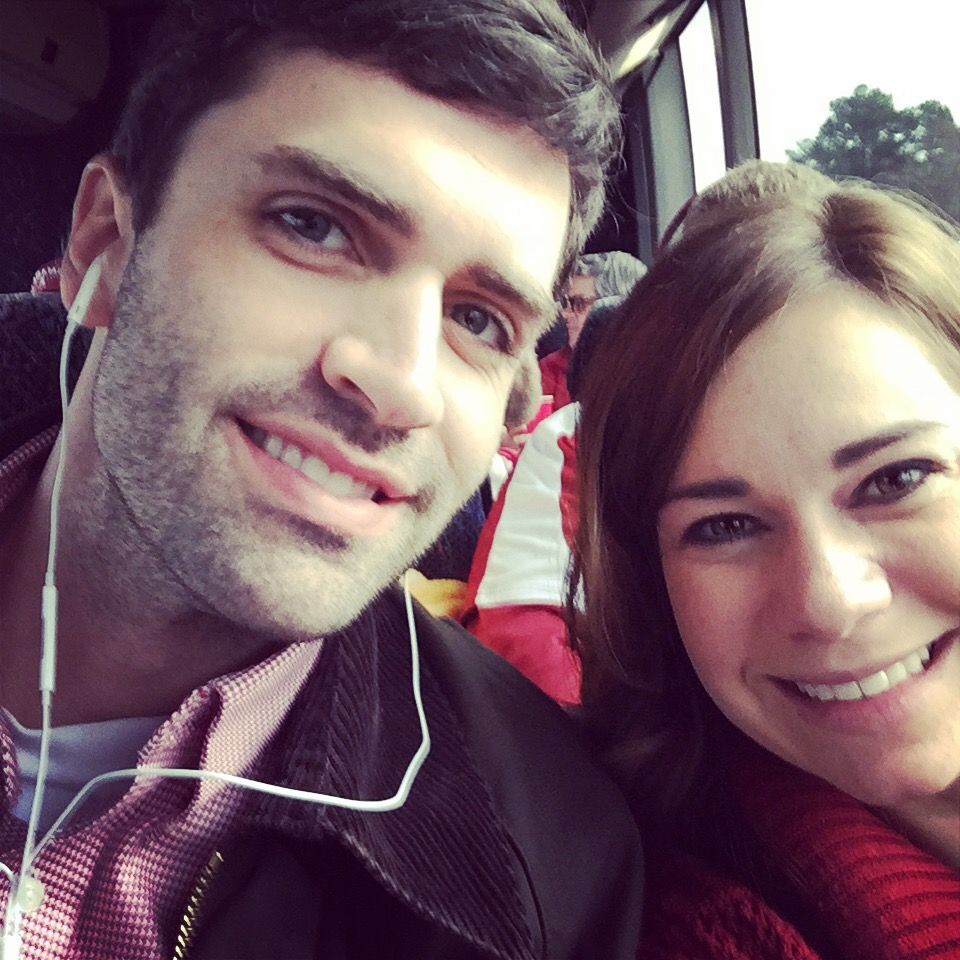 All aboard the football express!
We were in NOLA by about 2:30pm and we immediately hit Bourbon Street. Yes, I've been to Vegas, Cancun, and Bourbon Street while pregnant.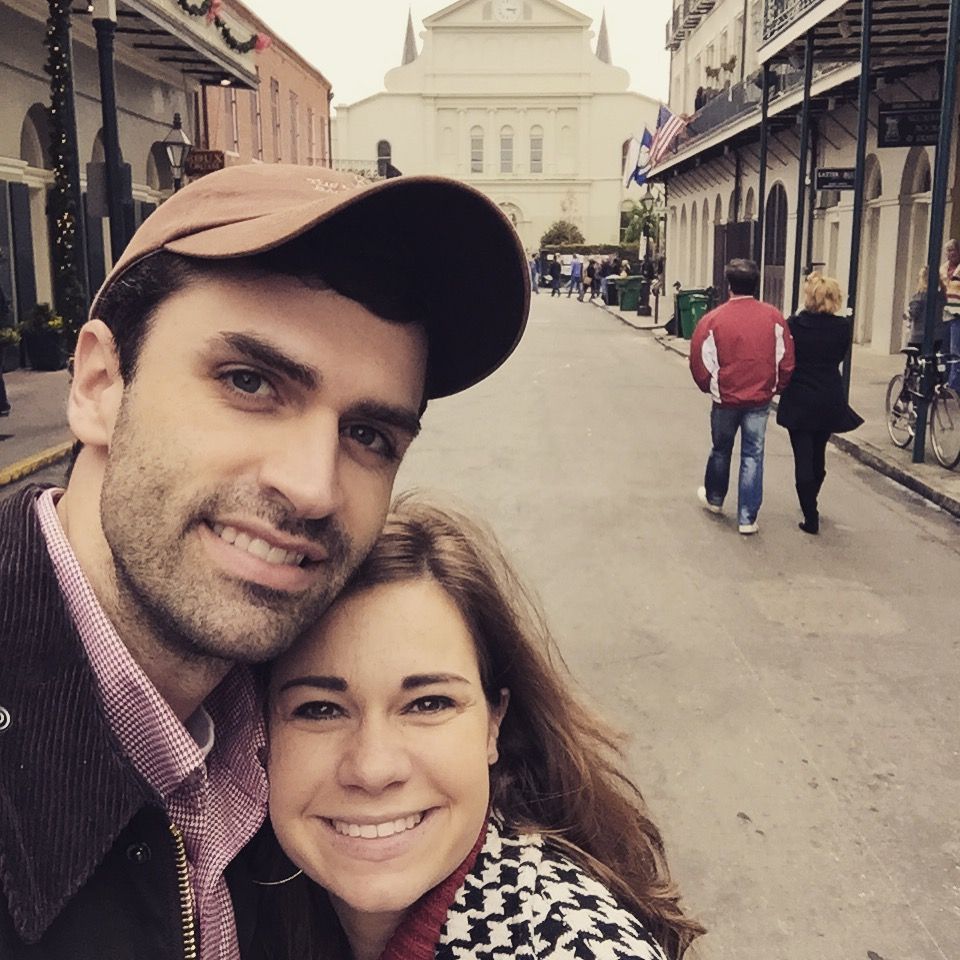 I've been to New Orleans with Forrest several times but this has been the only time I was pregnant.
We met up with some of our college friends and went to Tableau, a Dickie Brennan's restaurant for what was a most amazing lunch.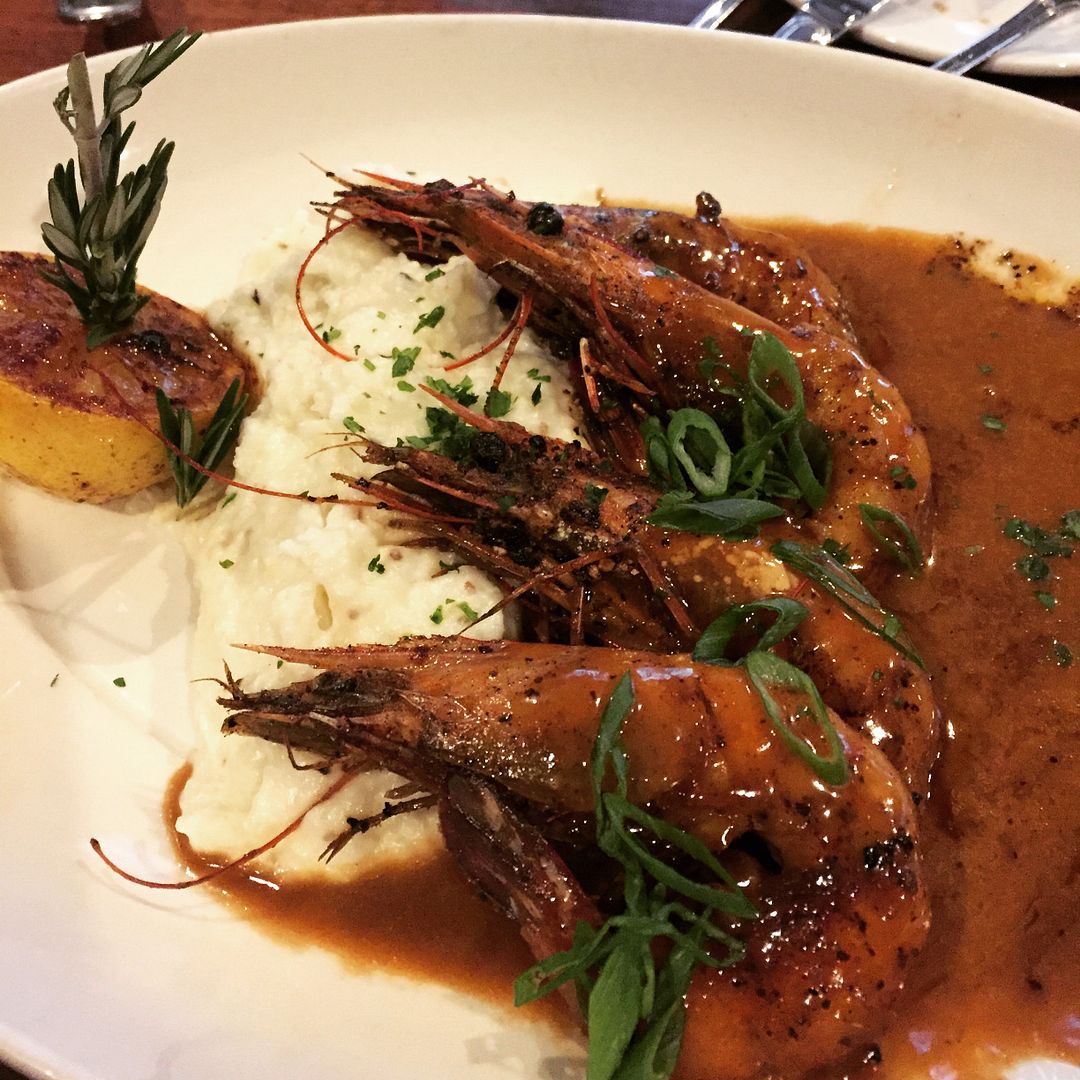 Shrimp n Grits with the heads--no problem for this prego!
Then it was off to the Super Dome via pedi cab! It was truly terrifying but much better than walking, plus it was FREE so it was even better than a regular taxi.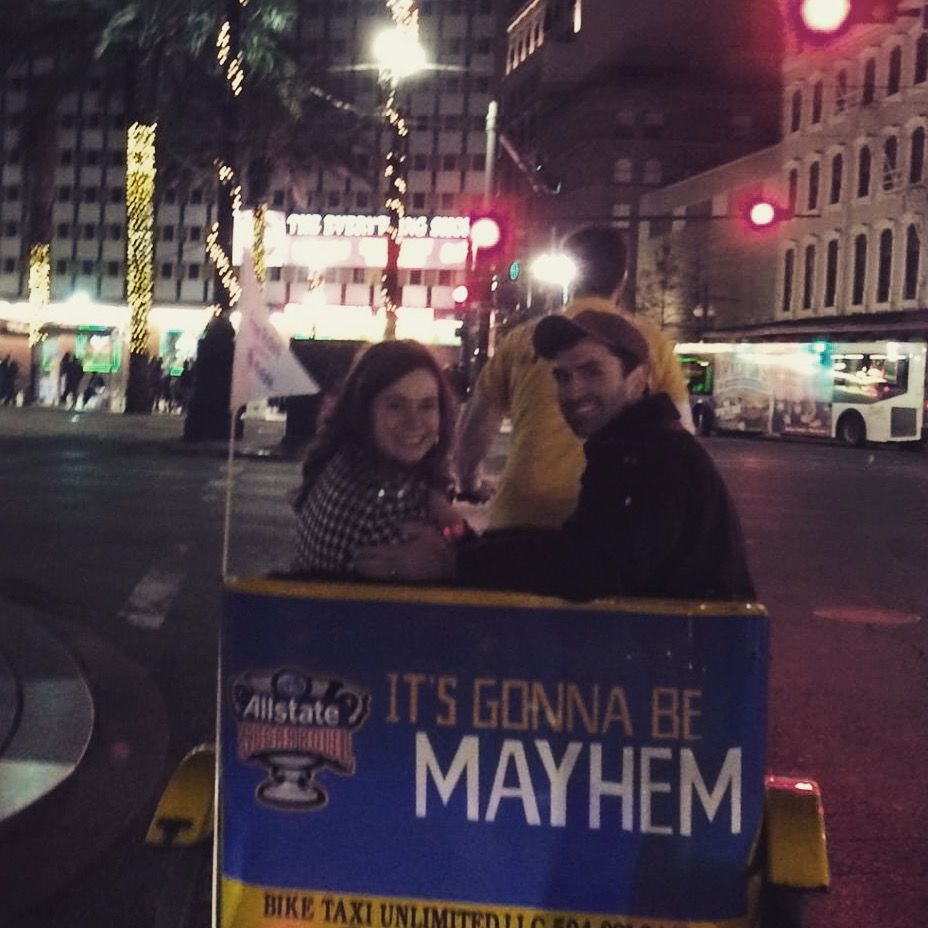 It really was mayhem....
The Super Dome was pretty neat--I was excited to be there for the first time.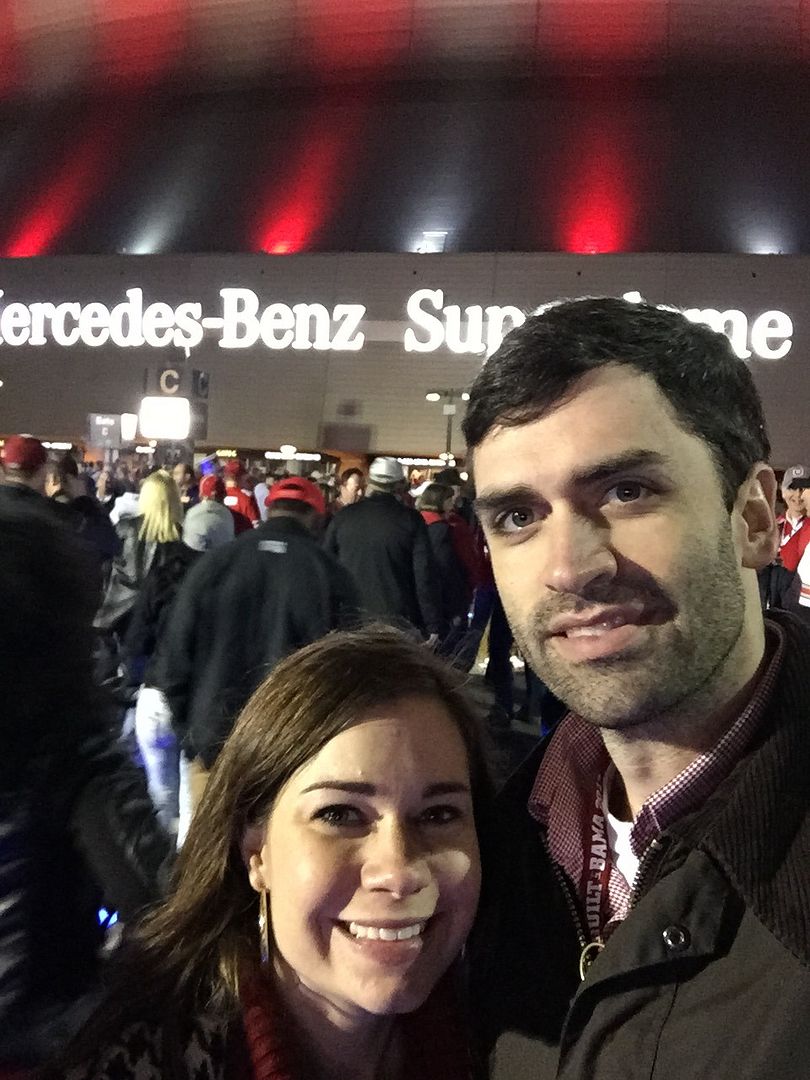 Sadly, the team could not pull it out. Somehow I maintained my composure and was pretty calm the entire time (maybe because I was pretty tired--it had been a long day and the game was over so late). I hate that we couldn't win and advance to the championship but I guess that's what the playoffs are for.
The Ohio State band may can spell OHIO in 2 different fonts, but our band can make an elephant and then make it march down the field...
Regardless, Forrest and I had a great time and have no regrets about going. It was officially our last little trip together before the baby comes (unless we throw one together but I think we are out of time for that).
Of course, the bus did not leave on time. One guy's wife was missing (why would you leave your wife if she is as bad at directions as you claim) and one totally rude guy just didn't show back up and we nearly left him (I would have voted to leave his selfish self LONG before we actually did--if my waddling body can make it back to the bus in the rain after a loss on time, so can you!). Forrest luckily slept most of the way home and I did a little bit, but someone had to make sure the bus driver was alert so I stayed up most of the time. I got to sleep all day on Friday while Forrest worked so I wasn't too concerned. My feet did swell up enormously from sitting on the bus that long but over all, it was quite the little adventure and we thoroughly enjoyed it.
Until next season Bama! ROLL TIDE!!