I think this is the 3rd time for me and 2nd time for Forrest to go to Orlando sans child, although I did feel less left out this time since our baby was actually with us. We had Southwest points to burn and some free Hilton nights so there was really nothing stopping us from heading out for a quick weekend. Plus, it was a great way to celebrate Forrest's 30th birthday! Our main objective was to go to Universal to the new Harry Potter world. We had been several years ago when it first opened but they have expanded it so that meant we needed to go again. I have to say it was really cute and Forrest, who has read all the books, was not disappointed. We got to ride the Hogwarts train, eat at the Leaky Cauldron, and see the goblin in the bank. Forrest got to enjoy riding the rides and I got to enjoy eating ice cream while I waited on him!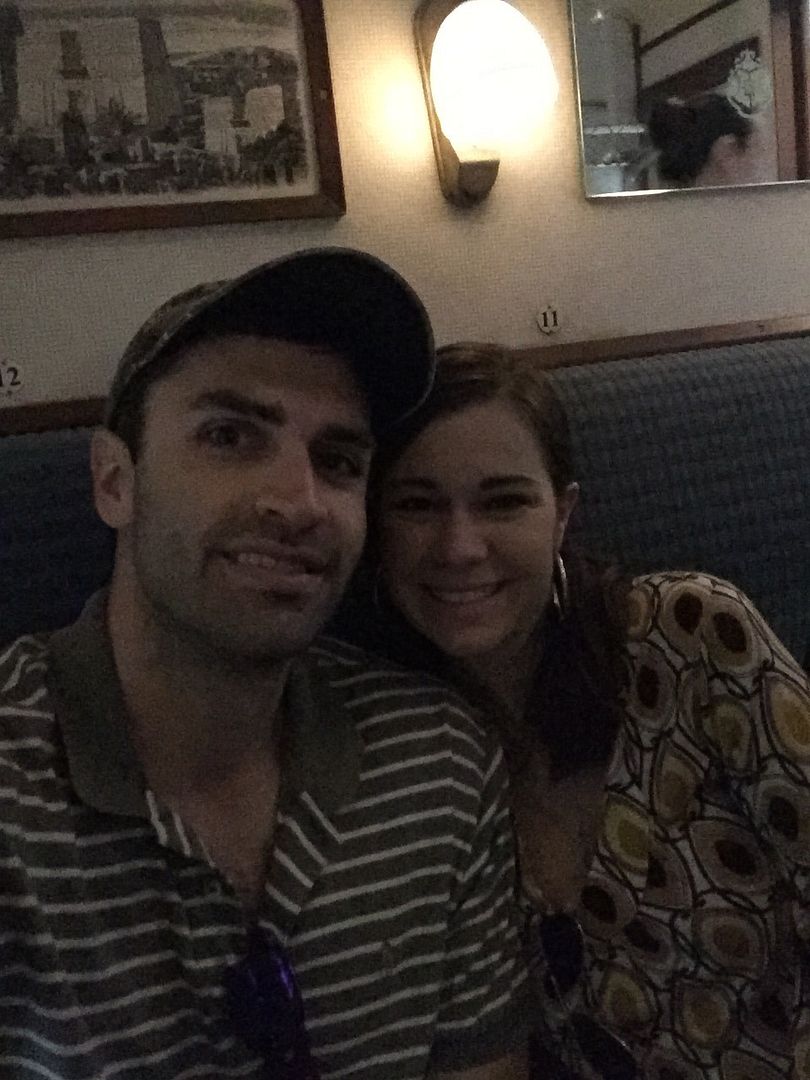 Looking chubby on the Hogwarts Express
We were exhausted when we left but still had enough gas in the tank to have dinner at Brio and do a little wandering around the Millenia Mall. I am now obsessed with LUSH--those bath bombs are amazing!
This was one of those trips, like our babymoon, that required a little visit to the time share office (ugh). I did a much better job this time, probably because our sales person was not crazy. Amy, if you are out there, you did a great job. Thanks for being cool--time shares just aren't our thing.
We also got lots of Christmas shopping accomplished at the awesome outlets that they have down there. I usually stress over Christmas but I had done a good job of buying through out the year so that coupled with the outlet trip made for a no stress gift purchasing year for me. Thank goodness--I just didn't have it in me to stress over one more thing at this point!
I was also SUPER excited to get to meet up with my bff roommate from college, Molly, who was working in Orlando (SO excited she has gotten a job back in Alabama now!). She took us to dinner at the Polynesian at Disney. It was a superb dinner!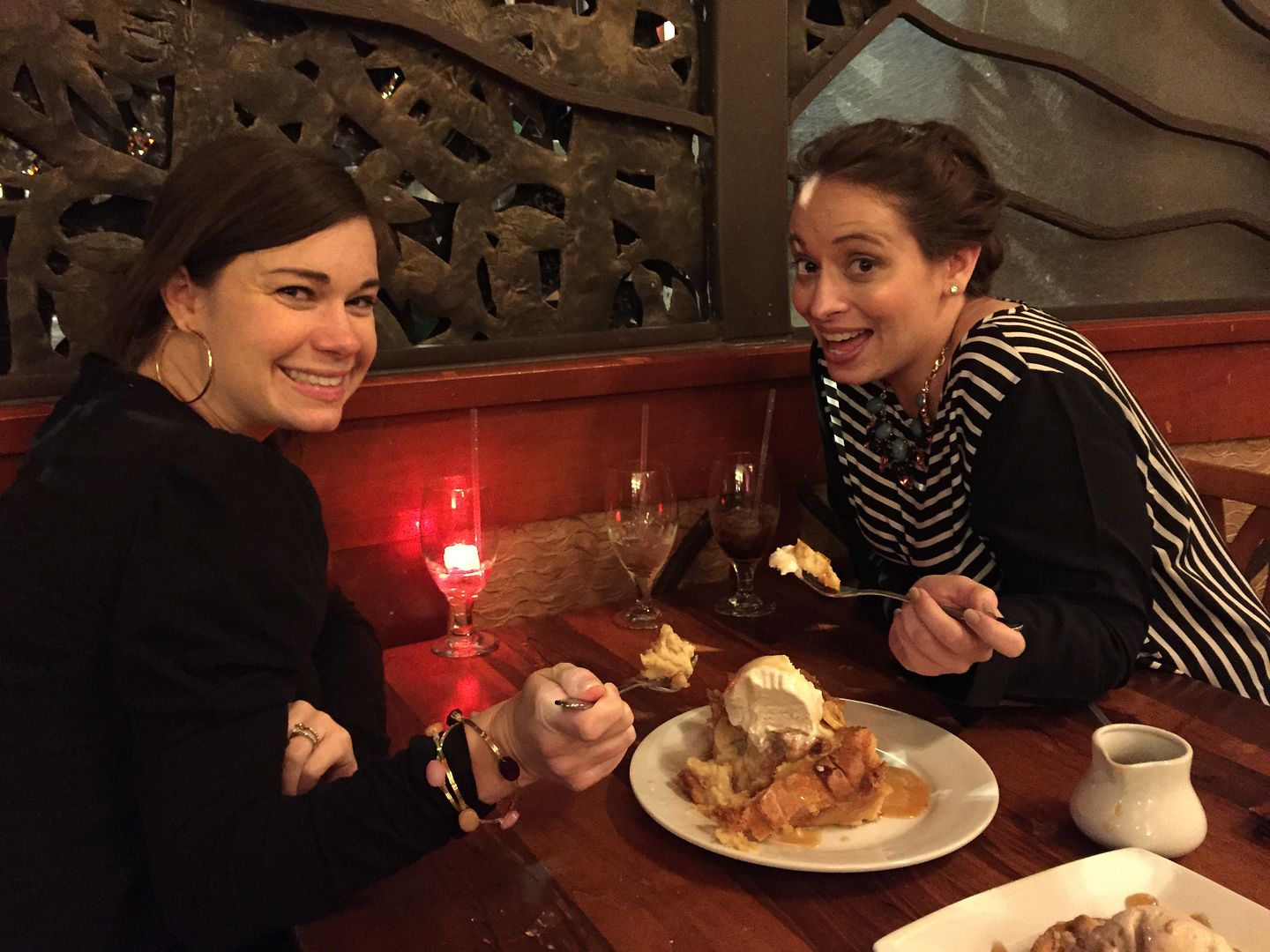 We also took the monorail to the Grand Floridian to see the Christmas decorations. I also saw several signs for meals with Disney characters that seemed so adorable. I can't wait to take little miss to Disney once she is bigger (and born).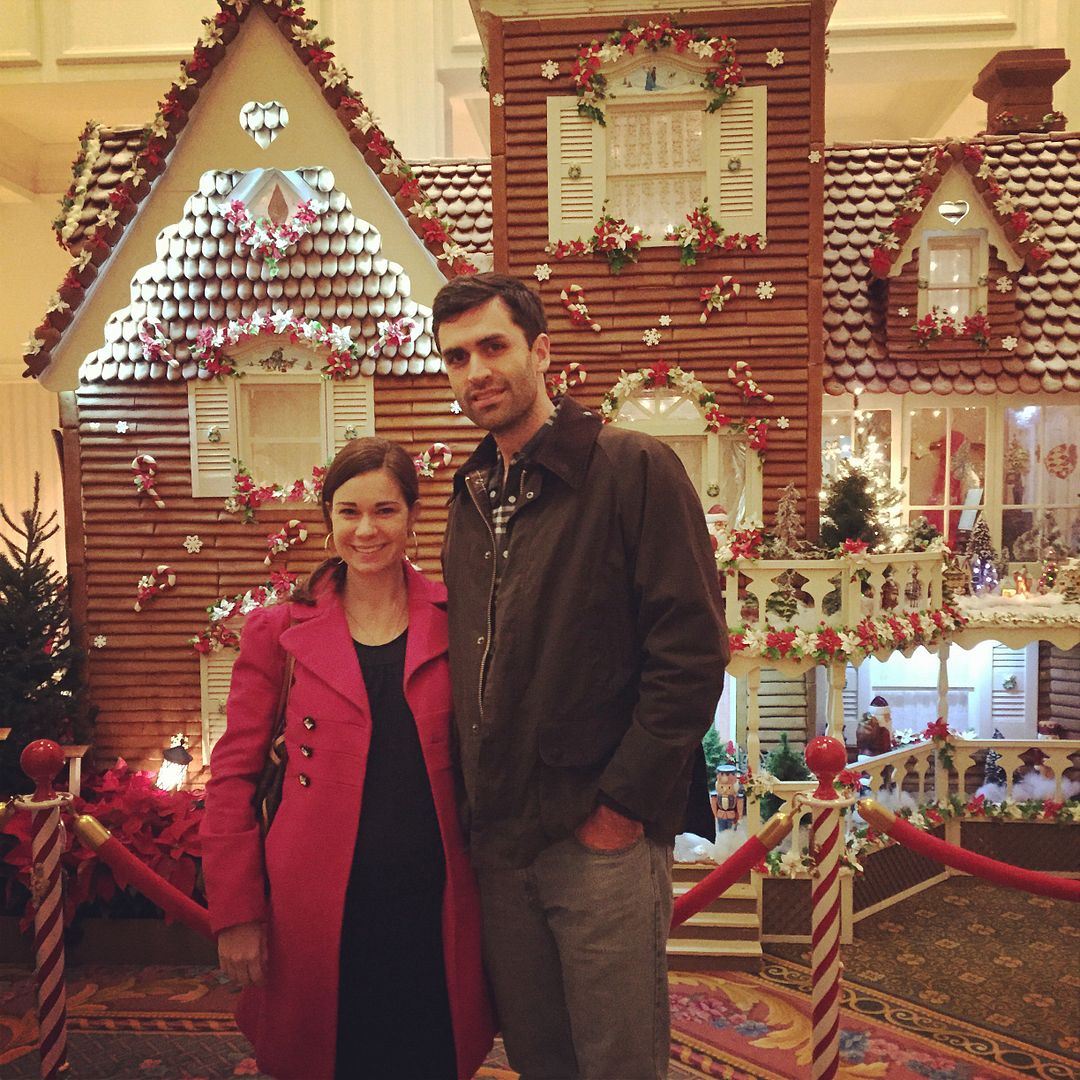 We spent our last day relaxing by the pool. I'm getting really good at pooling during the winter--I perhaps need to move south (ok further south). Even though the weekend was quick, I tried to soak up every minute of rest and relaxation with Forrest that I could. We have relatively few weeks left of it just being us, so these times are extra precious to me. Probably the next time we go to Orlando together we will have our little girl!