On Easter Sunday, April 5, 2015 (yes, one year ago today), we had Charlotte christened at 5 weeks old. She was baptized in the same church that I was, and where her daddy joined the church and was baptized, and where her parents got married. It was quite meaningful. My mom hosted a grand lunch for all of our family before hand and it was so sweet to see our extended family get to meet Charlotte. My mom went to so much trouble to make the lunch picture perfect and that really meant the world to me because I couldn't have done it myself.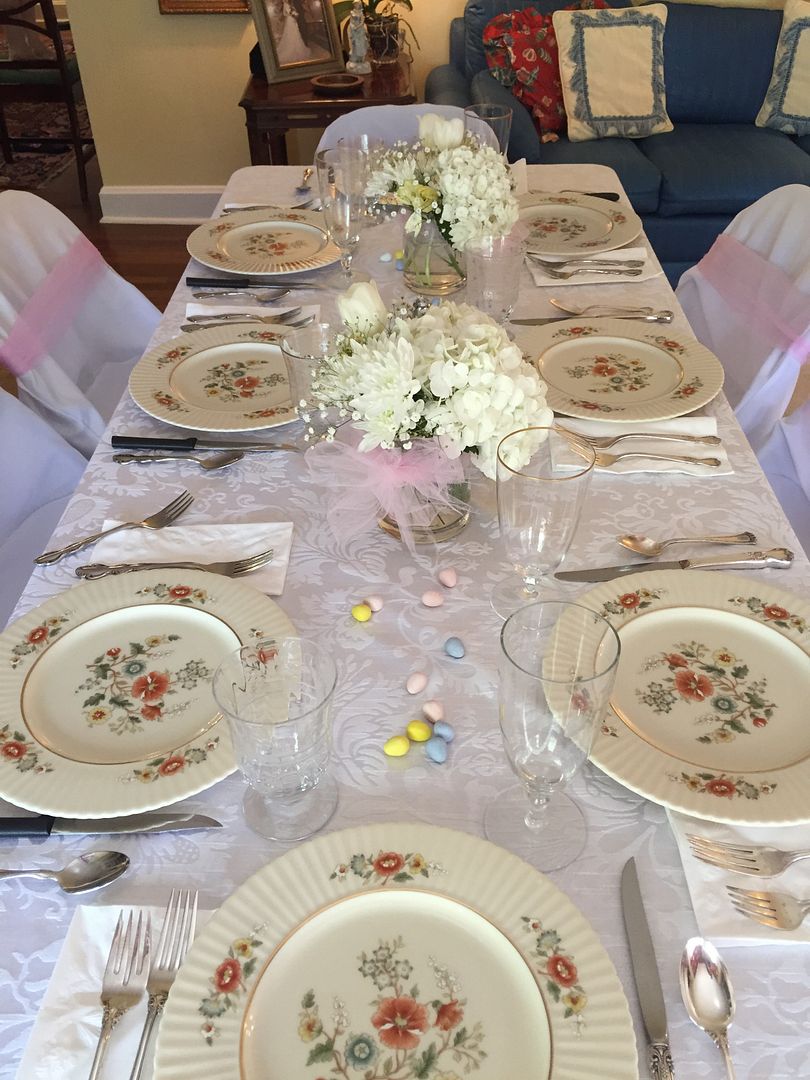 One of the 3 tables my mom had--we were a full house!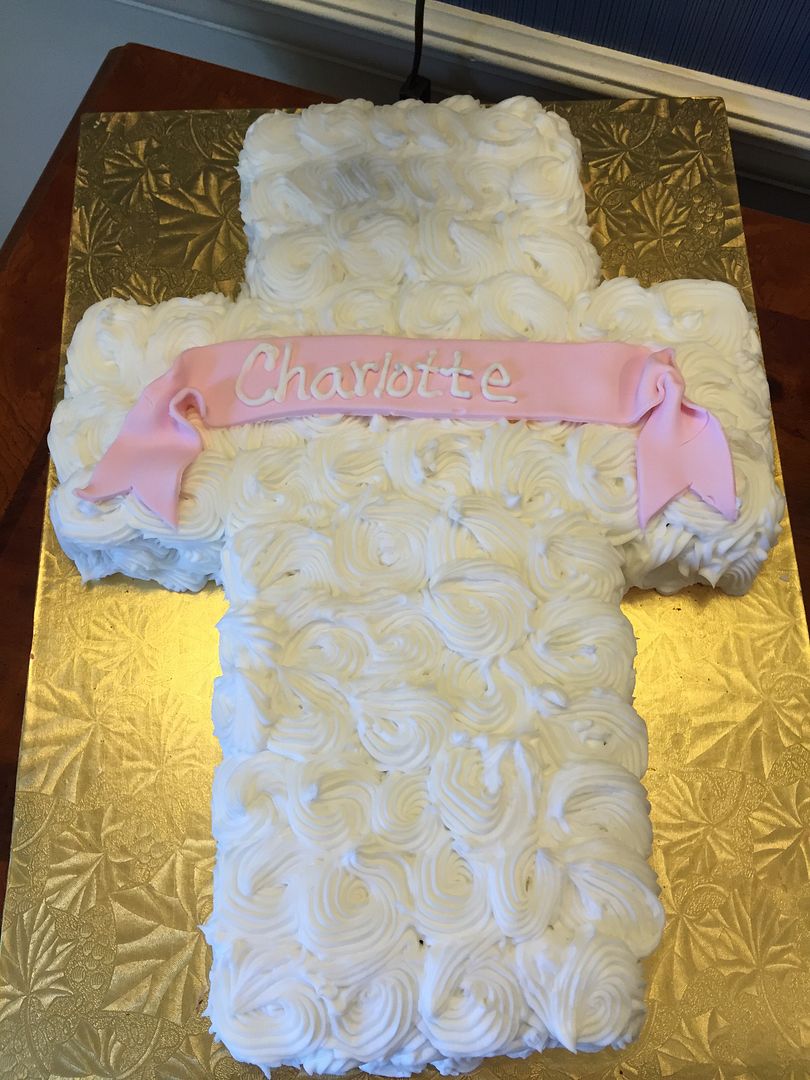 The bakery perfectly recreated the cake I had seen on pinterest for Charlotte's big day. It was also perfect for all those who had given up sweets for Lent!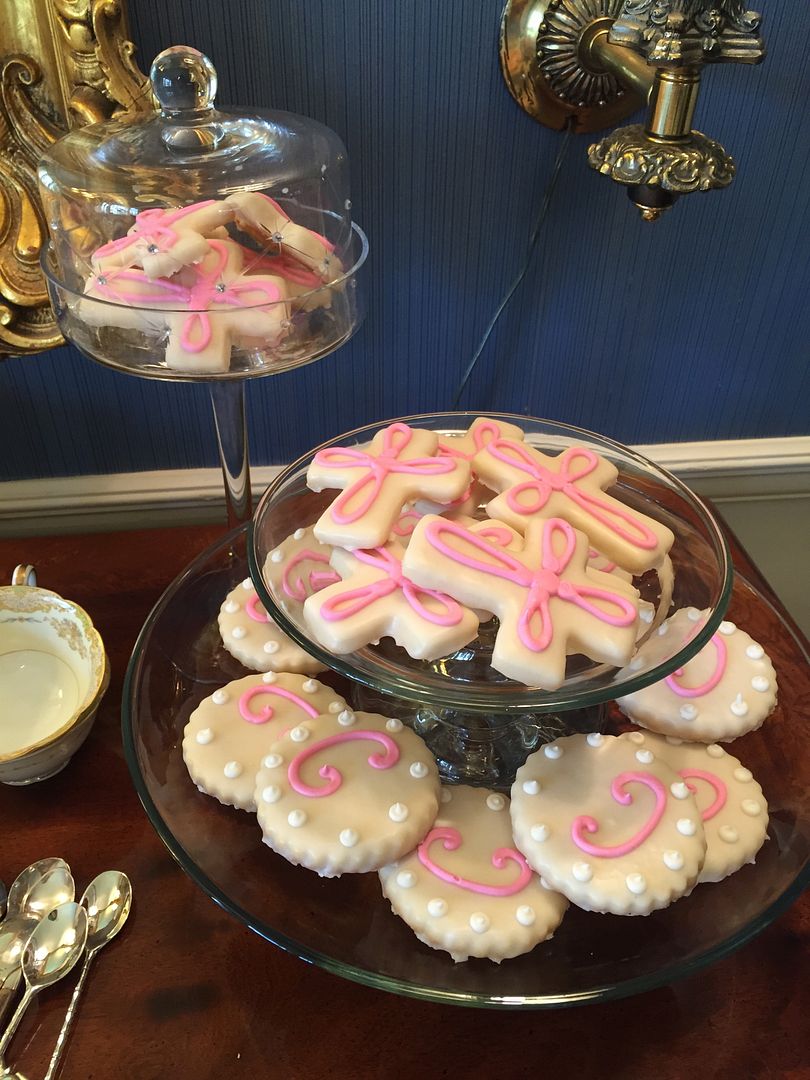 No party is complete without cookies by the one and only Alison Hathcock!
Charlotte wore my christening gown and her bonnet, booties, and blanket were hand crocheted by my mom. I thought she looked angelic.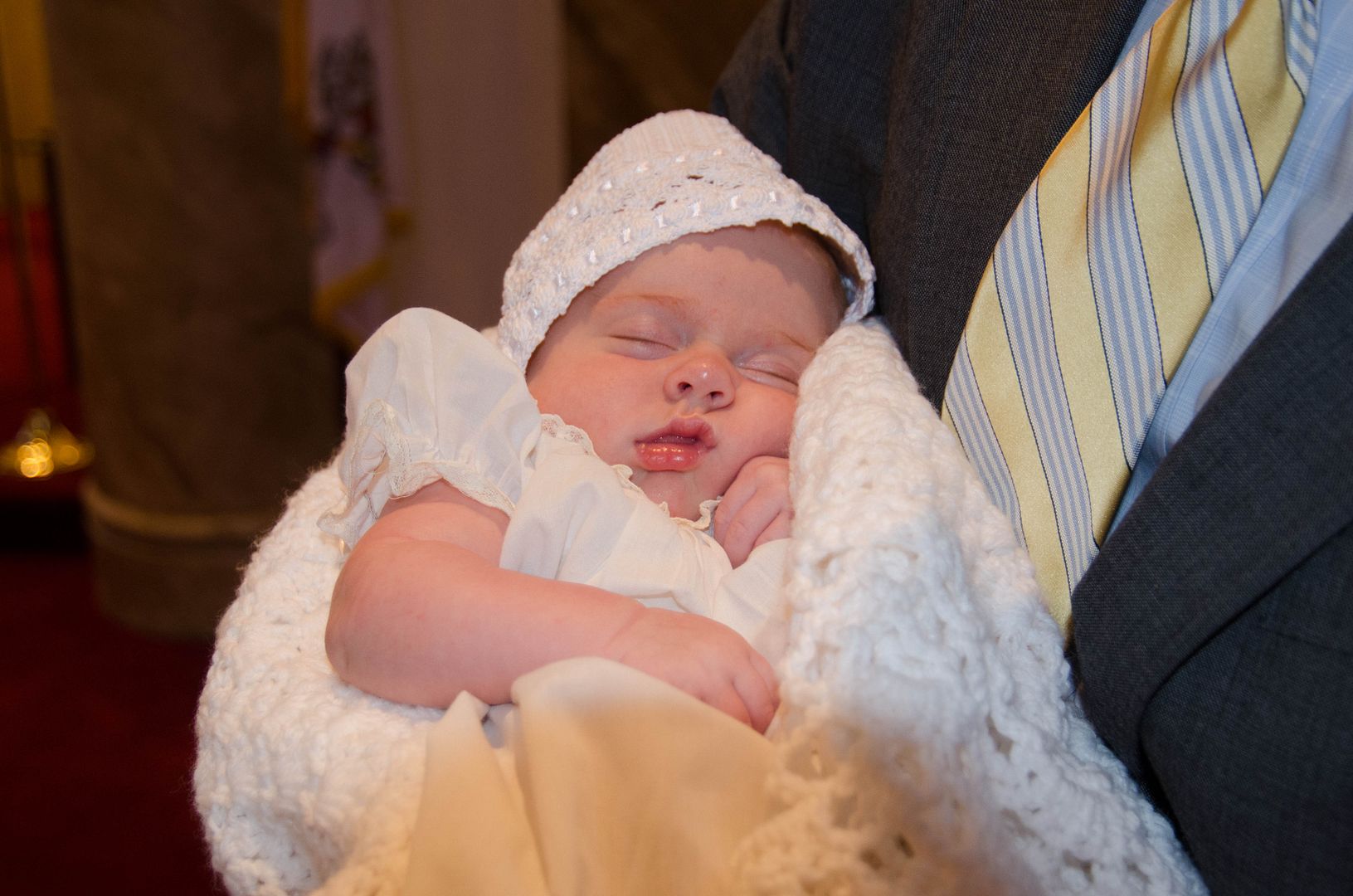 During the ceremony we promised to raise Charlotte as a child of the light and that made me smile because even now she is fascinated with lights. I hope she always has that same fascination and child like wonder and awe. I am forever grateful and mindful of the true gift and blessing that Charlotte is and Forrest and I don't take our responsibilities to her lightly. It was kind of nice to makes those promises to the Lord in front of our families and friends just like we did on our wedding day.
Four generations!
We chose my cousin Stevie and Forrest's Aunt Paula as Charlotte's godparents. I hope that they will always remain extra special people in her life that she can always look to for advice, guidance, and fun!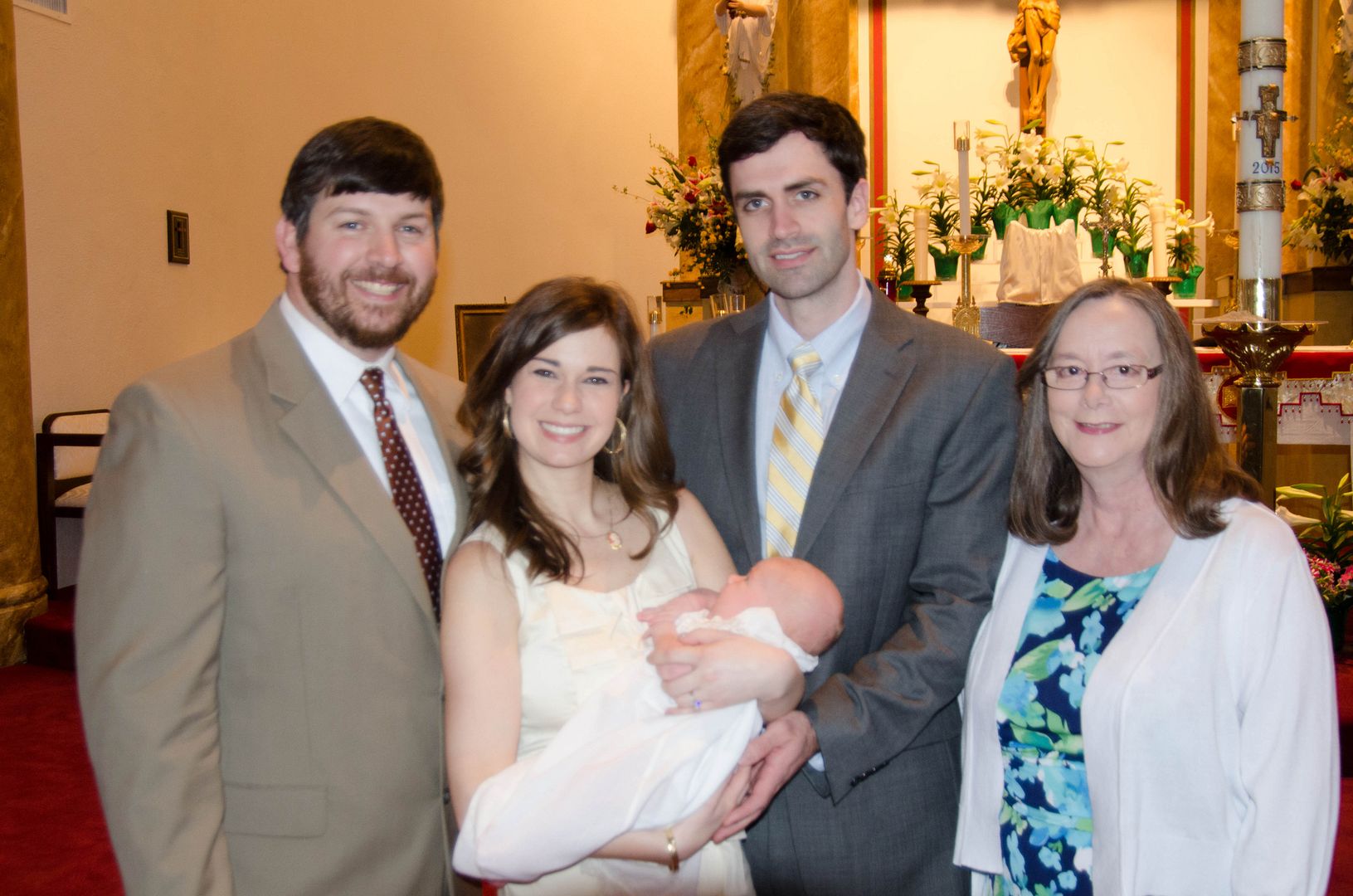 That wonderful day was just the first of many big events in Charlotte's life that we will get to share with her and prepare her for. I hope she is surrounded by just as much love at those events as she was at her christening!